Enhance Daily Inventory Workflow
Our Inventory System enables organizations to enhance daily inventory receive processes. The powerful Inventory Feature offers the ability to receive inventory in multiple ways, such as receiving four types of Inventory: Standard, Batch-Lot, Serialized, Serial with Quantity Inventory items, and Receiving Inventory to a default Location that offers more strategic and beneficial daily processes.
Watch and learn what our Inventory System can do for you! See how easy it is to receive inventory in multiple locations and enhance daily workflow.
Receive 4 types of Inventory
Receive Inventory to a pre-defined, default location
Receive Inventory using multiple Units of Measure with a Multiplier specified by the organization
What Makes us Best In Class
We built it for everyone and not just the System Users
Receive to a Default Location
Our Inventory System enables users the option to receive Inventory to a predefined default location. For example, in a pharmaceutical warehouse, certain medications cannot be stored together at the same location due to their composition. 
Inventory Unit of Measure
Our Inventory System enables receiving inventory using multiple units of measure including boxes, drum, inches, meters, pounds…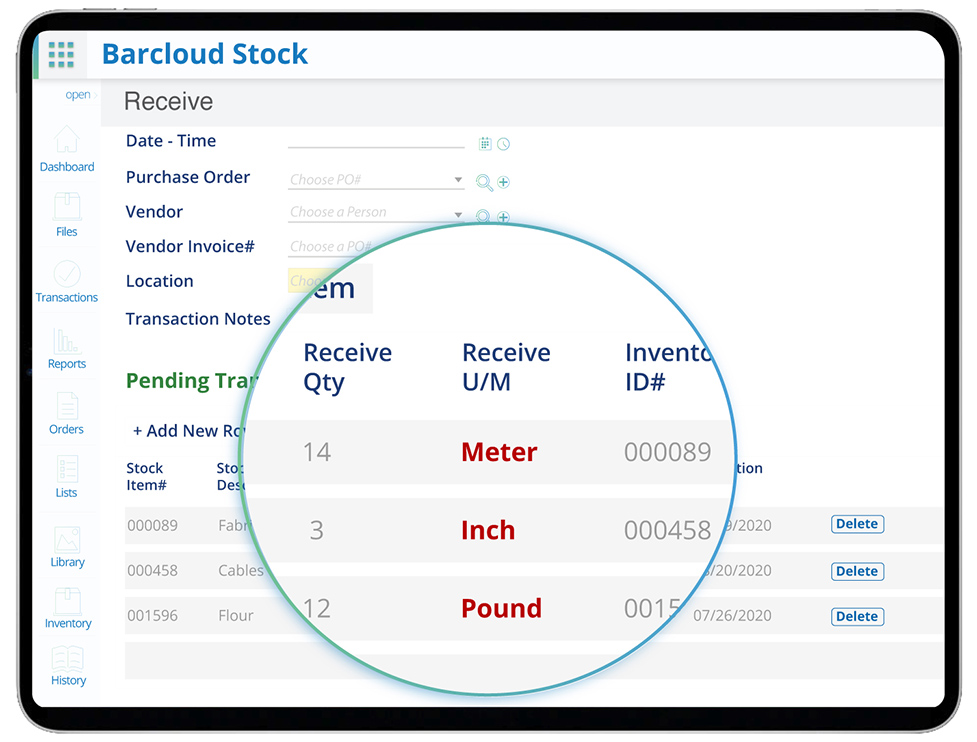 Save Time by Using the Inventory Multiplier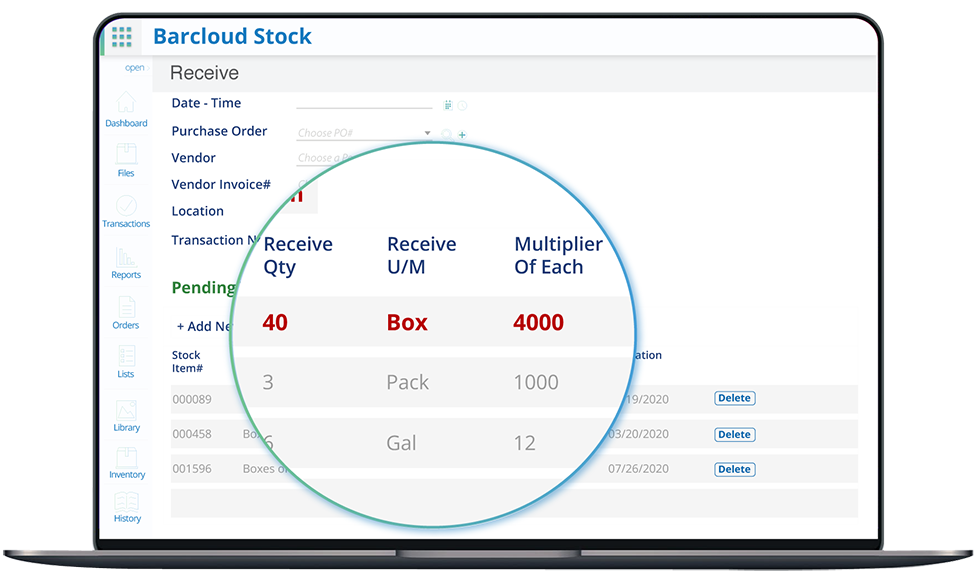 Our Inventory System enables receiving inventory using a multiplier specified by the company. For example, an EMS agency is receiving 100 boxes of gloves; each box contains 40 gloves. Users will enter the number of boxes that are received, and the system will multiply the number of boxes by the amount of the item in the box. 
Inventory Receive UD Fields Configuration
Our Inventory System enables Admin Users the option to add up to 3 configurable fields such as color, or serial number, and upto 3 configurable date fields that can be manufacturing date, or QA date.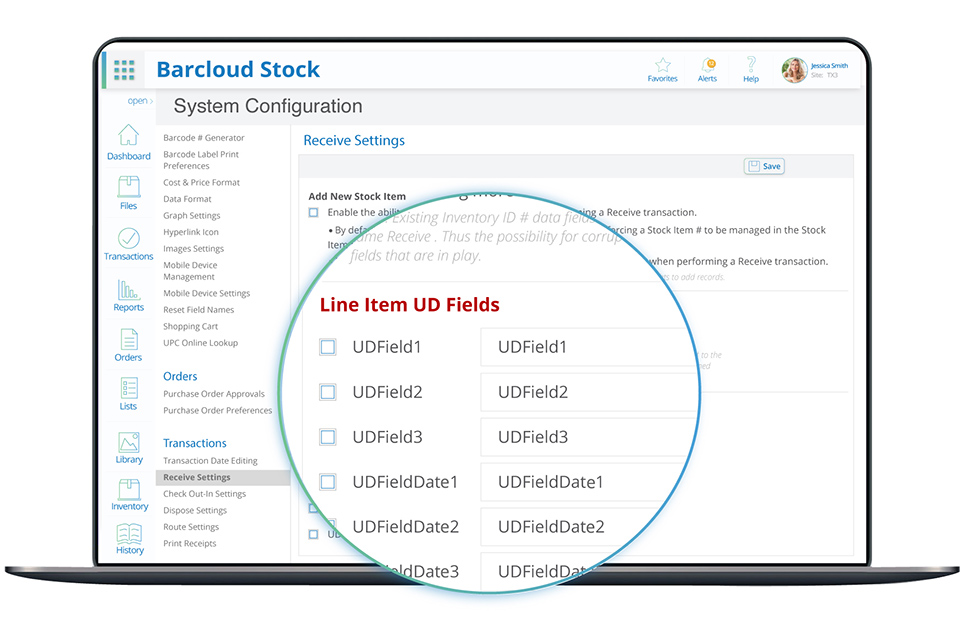 Receive Four Inventory Types
Enhanced Inventory Efficiency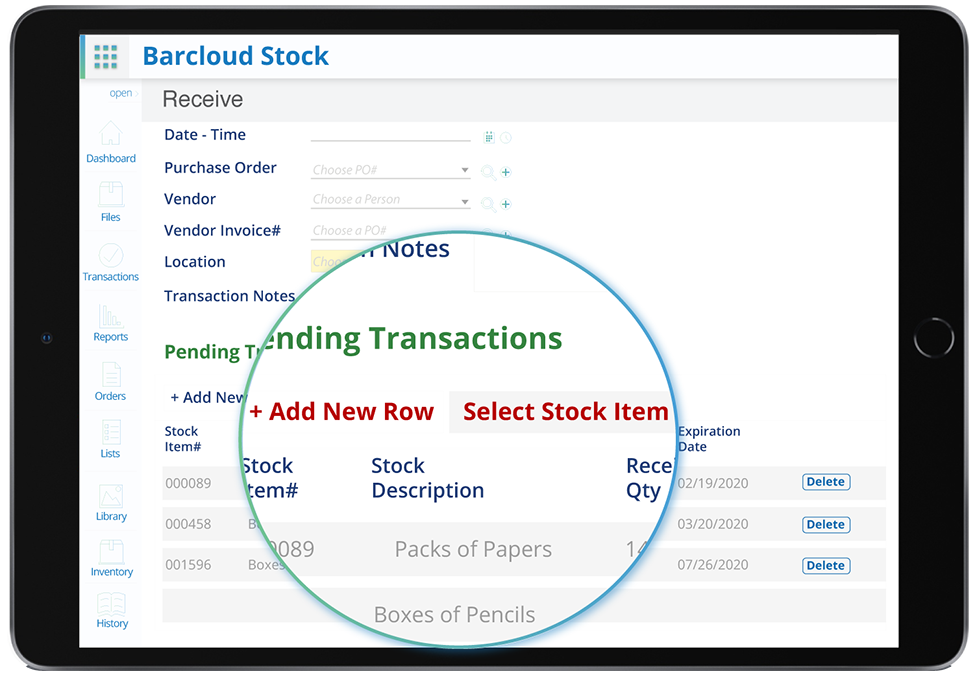 Users can receive inventory items on the fly.  When receiving an inventory item, users are empowered to either use a predefined stock file or create a new one.
Receive Inventory from our Inventory Mobile App on the go. Aimed at saving time, admin users can set up a default quantity, eliminating the need to enter the quantity each time an item is received.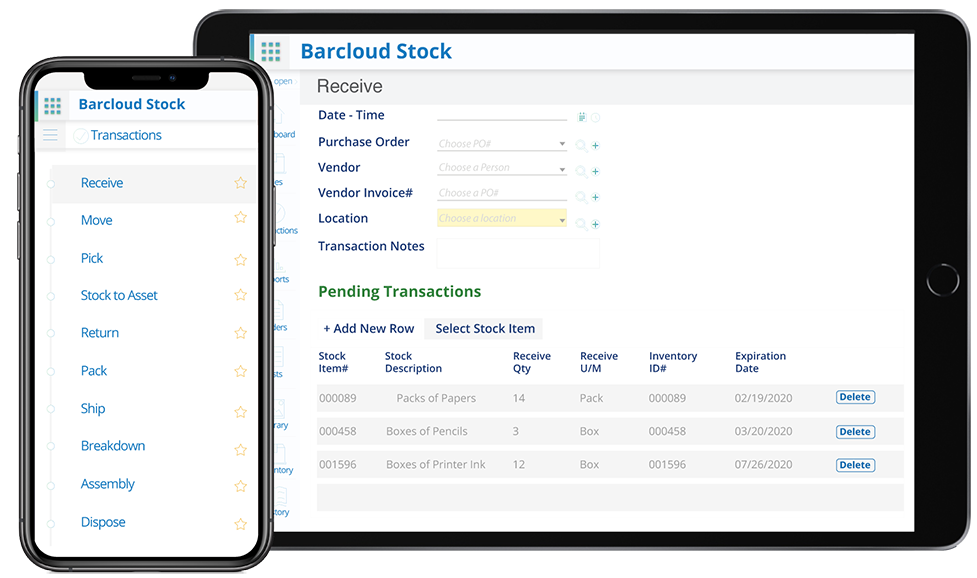 Inventory Mobile App Auto-Save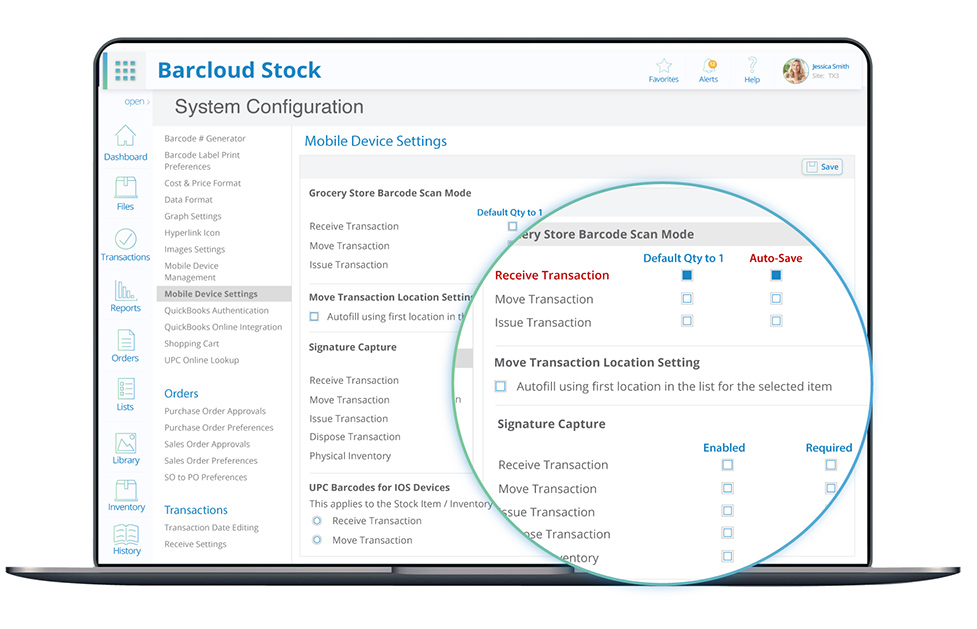 To enhance efficiency, our Inventory Mobile App empowers users with the option to auto-save and eliminates having to hit save every time an Inventory item is received using the Mobile App.
Inventory Receive Signature Capture
The Inventory Signature Capture can be enabled by the Admin Users whenever an Inventory Receive Transaction is performed to authenticate and enhance credibility.