Transfer User Information into Our System
Our Inventory System and Asset Tracking Solution integrates with the data stored in Microsoft Active Directory (AD). With the AD integration, you can easily assign users security levels and determine their site/location while also enabling single sign on capabilities.
Watch & Learn more about the Active Directory Integration
How to Integrate Active Directory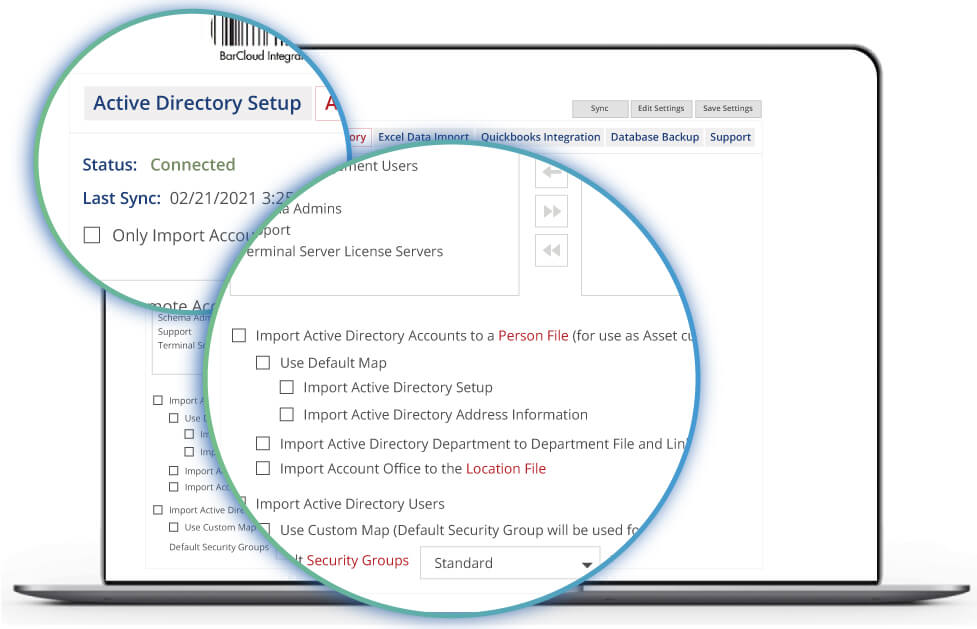 Easily integrate user information with our Active Directory Integration in a few easy steps. To get started, go to the Admin interface and click "Integration Settings". Here you will connect to your Server and sync your previously created groups from AD into our system. You also have the option to choose if you want each AD account to be a "person" file in our system, assign a security level, and choose a location to be assigned to.
Active Directory Capabilities
Easily Sync
Tens, hundreds, or thousands of Microsoft AD User Accounts
Designate user security level access
Designate user security level access From View Only access all the way to Administrator access
Assign users to different Locations
Our Multi-Site or Enterprise System allows users' integration in multiple locations or "Sites"
Enable single sign-on capability
Securely authenticate from AD to our System with one set of credentials
Examples for Integrating Active Directory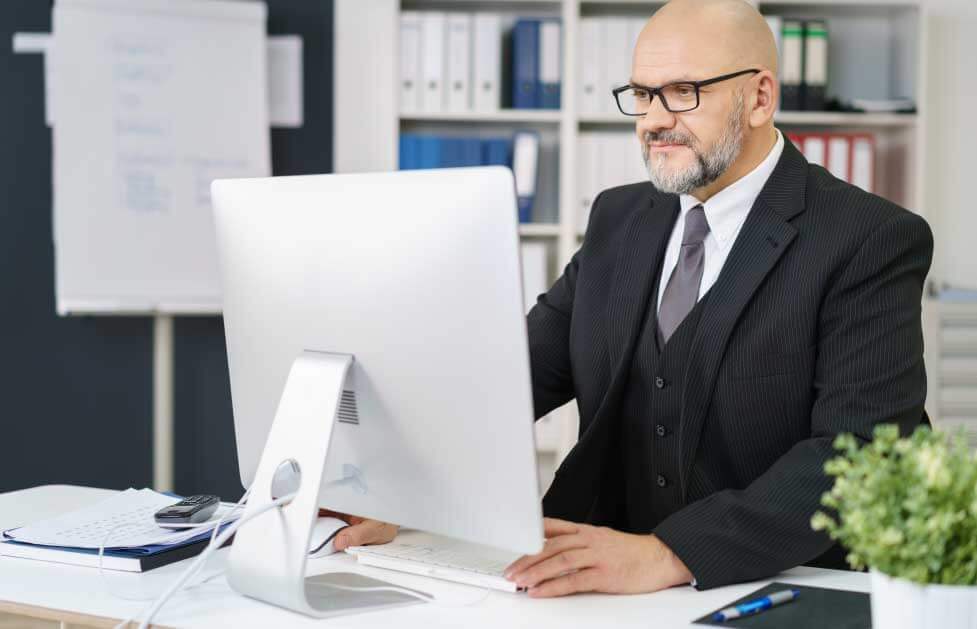 Schools and Universities highly benefit from integrating Active Directory with our system especially when tracking valuable inventory and assets such as school uniforms, equipment, or iPads. After integrating, users in our system can use their AD credentials to log in and view the stored asset and inventory data.