Manage Inventory Transfers Easier
Our Enterprise Inventory System's Inventory Transfer feature allows users to easily transfer Inventory between Independent Standalone Systems or Multi Site Inventory Systems.
Learn about the Latest Update to this Feature
Our video introduces the latest enhancement to our Enterprise Inventory System and the Inventory Transfer feature. We will show how it provides Global Administrators with more effective inventory management by circumventing time-consuming human and manual interactions in high volume warehouse operations. This cuts out the middleman and reduces time spent on the traditional communication back and forth with high volume inventory transactions.
3 Step Inventory Transfer Process
With this feature, users can easily transfer Inventory using this simple 3 step process.


Step 1: Initiating The Inventory Request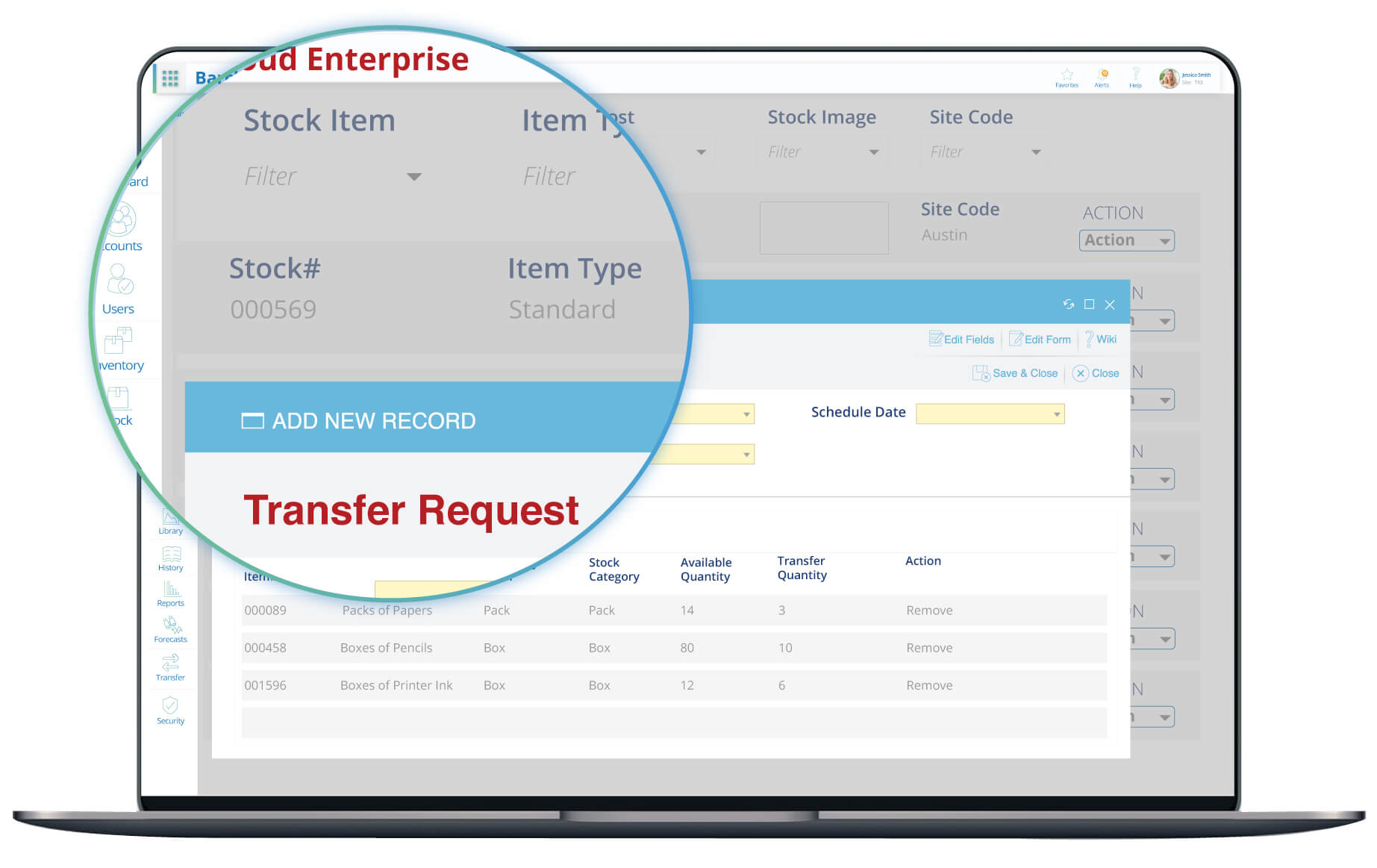 This Enterprise System has the power to initiate transfer requests between independent Standalone Systems because of its unique ability to oversee and access inventory data across multiple unconnected Standalone Systems. If a concurrent user in one Standalone System needs more inventory, they can request it from the Global Admin by performing an Inventory Request transaction.
Step 2: Inventory Transfer Out
Once the Inventory Request has been initiated by the Concurrent User, The Global Admin will choose a different Standalone Inventory System to transfer out and will release the designated quantity of inventory.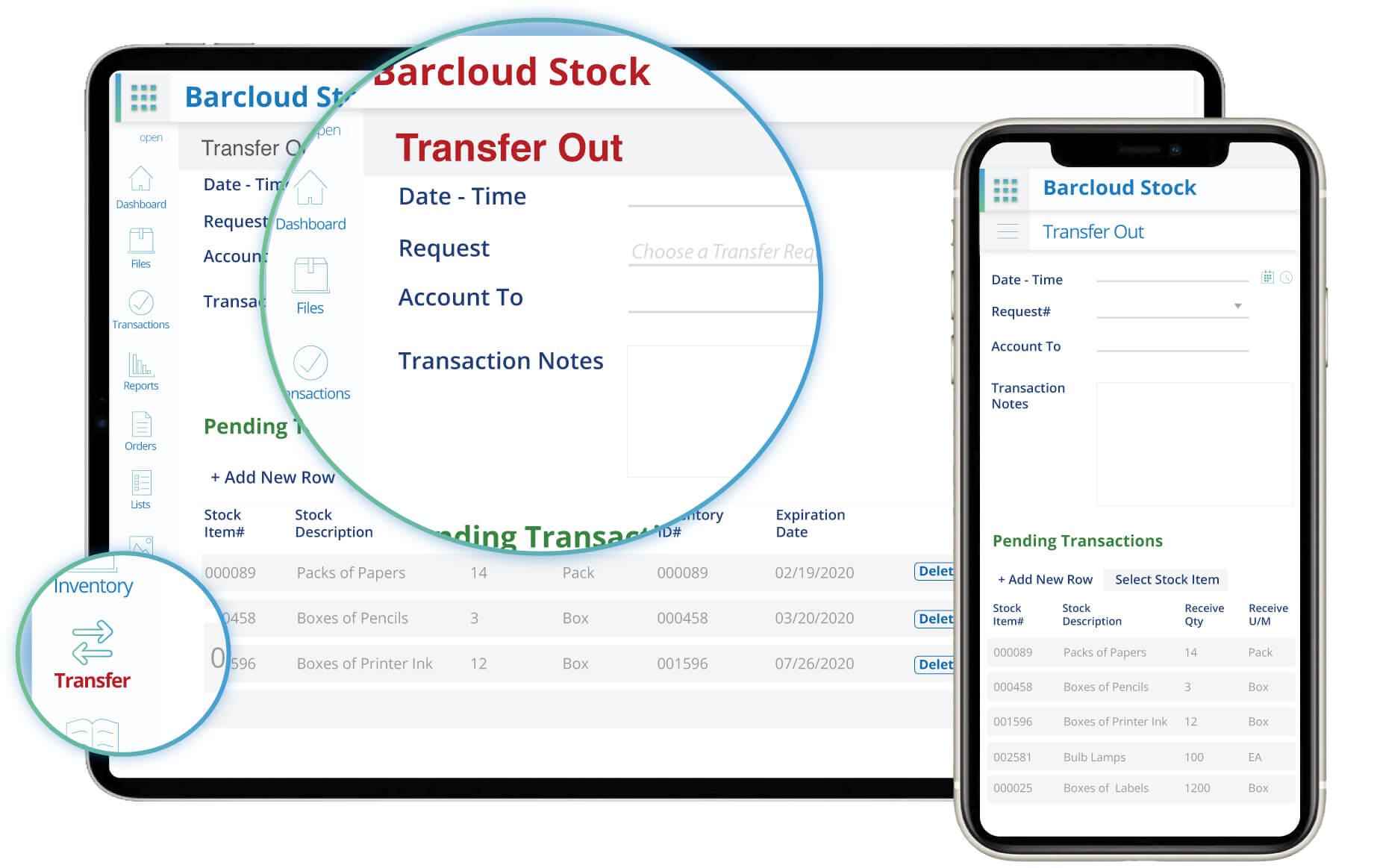 Step 3: Inventory Transfer In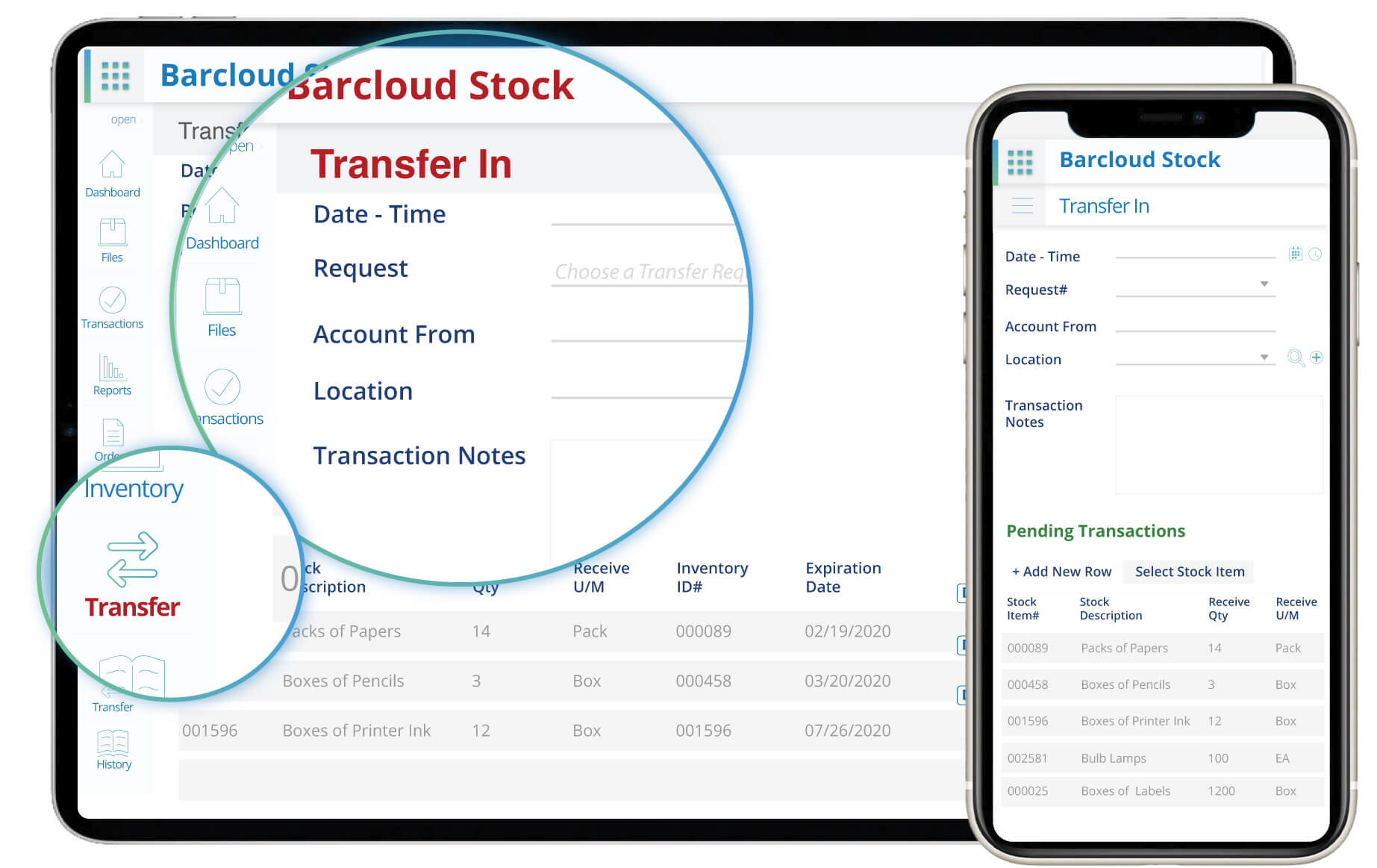 After the Global Admin transfers the inventory to the designated Standalone System, the Concurrent Users who Initiated the Inventory Inventory Request will then receive the inventory. They will receive it by performing an Inventory Transfer In transaction and they will then be able to choose where they want it to be located within their specific site.
Keep Track of Inventory Transfer Data History
The Inventory Transfer feature conveniently keeps the history of all transfer requests and provides important details on all transfer transactions. Each transfer transaction is recorded and users can conveniently track all inventory transfers that have occurred.