Streamline Your Medical Supplies Processes
Our Barcode Inventory System is designed to help serve the Medical Supply industry and all healthcare organizations. With our Inventory Management System, users can eliminate outdated and ineffective inventory tracking procedures and gain total control of their inventory counts. Our Inventory system provides versatile features that are fully configurable and adaptable to the needs of any organization focused on health care regardless of size or scope. Whether it's a small medical storage warehouse or a large manufacturing facility, our system helps all the organizations effectively manage their inventory and medical supplies while streamlining operations.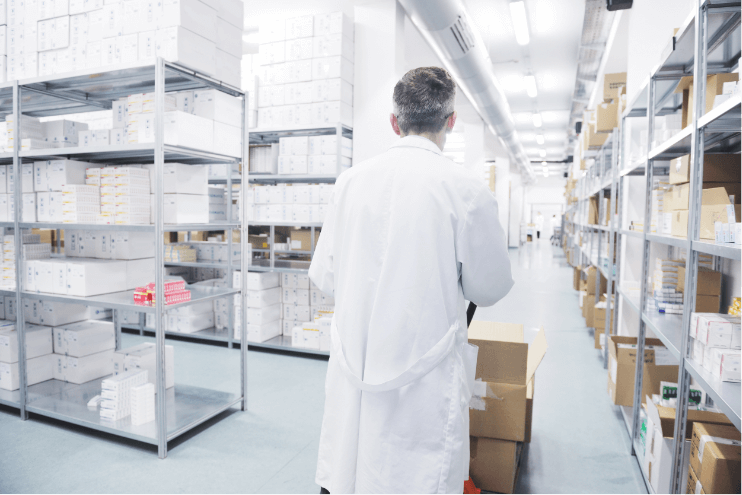 Ensuring a Close Match Between Supply and Demand in a Time of Crisis
In times of crisis, the demand for critical medical supplies, such as ventilators and personal protective equipment (PPE), skyrockets, leading to a global shortage. For example, the COVID-19 pandemic. To effectively address this challenge, both smaller organizations and large supply chains can turn to inventory management software for support. By implementing an inventory system, you can strategically manage inventory levels and better align them with the prevailing supply and demand dynamics.
Our inventory system can help healthcare and pharmaceutical organizations optimize inventory usage by maintaining safety stock and ensuring an adequate supply of essential medical resources. This proactive approach helps them effectively utilize available supplies efficiently while also planning ahead, considering factors such as market size and demand projections.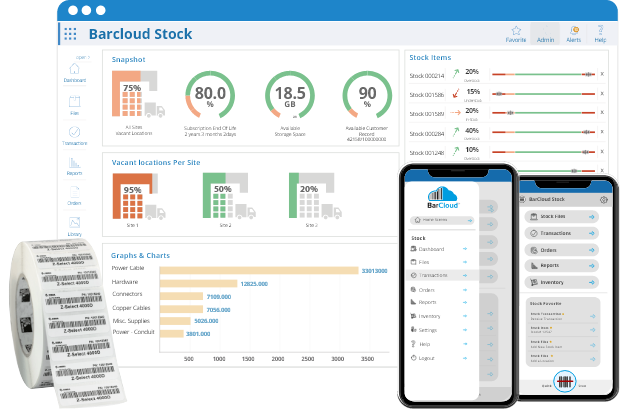 Stay Ahead with Maximized Visibility on Medical Inventory
To minimize the gap between supply and demand, medical suppliers need an efficient and user-friendly Barcode Inventory Software. The best inventory management software can determine available quantities of medical supplies and the forecasted demand. This comes in handy when reordering raw materials to produce medication, PPE, equipment and other medical supplies.
Our inventory management software lets you set up automatic alerts for reorder points based on predefined inventory thresholds. The Min/Max Quantities feature ensures that critical medical items are reordered in a timely manner, reducing the risk of stock-outs and errors from manual inventory management.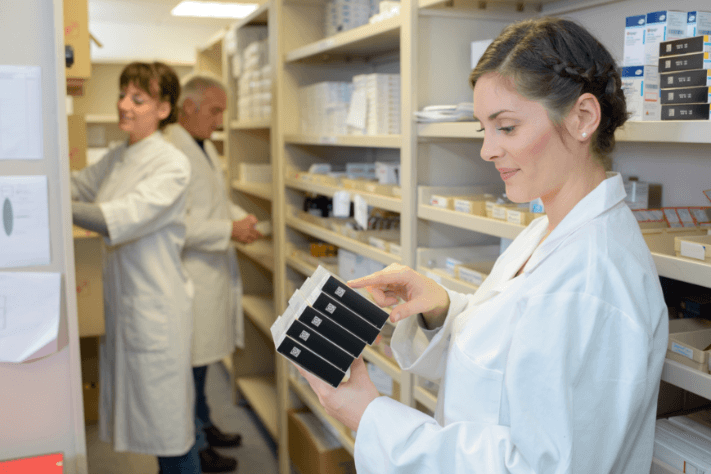 Easily Manage Batch/Lot Inventory
Medical inventory and supplies often have specific requirements related to lot numbers and expiry dates. Our Inventory Management System provides precise inventory traceability, meaning you still have visibility of your products even after they have left the warehouse.
This helps ensure your company stays in compliance with regulatory standards and reduces the risk of releasing expired or soon-to-expire products. With our software, even if there are recalls on certain supplies or medicines, your organization can easily locate the inventory that needs to be recollected.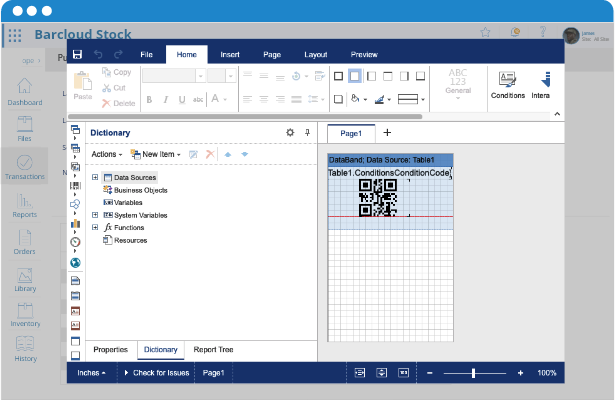 Barcode Scanning for Medical Supplies
Like every aspect of our system, our barcode software is completely configurable. Our barcode printers can be adapted for use for every type of barcode used for medical supplies. These include:
1D Barcodes
2D Barcodes
QR Codes
Enterprise Inventory System
Our Enterprise Inventory System allows large organizations to connect multiple warehouses into one centralized system. This way, Enterprise users can control every warehouse from one place while still retaining warehouse autonomy.
For example, pharmaceutical manufacturers will be able to manage inventory across all of their facilities with one centralized system. Our system will keep data at each branch of the manufacturing facility or warehouse separate, while providing maximum visibility to headquarters.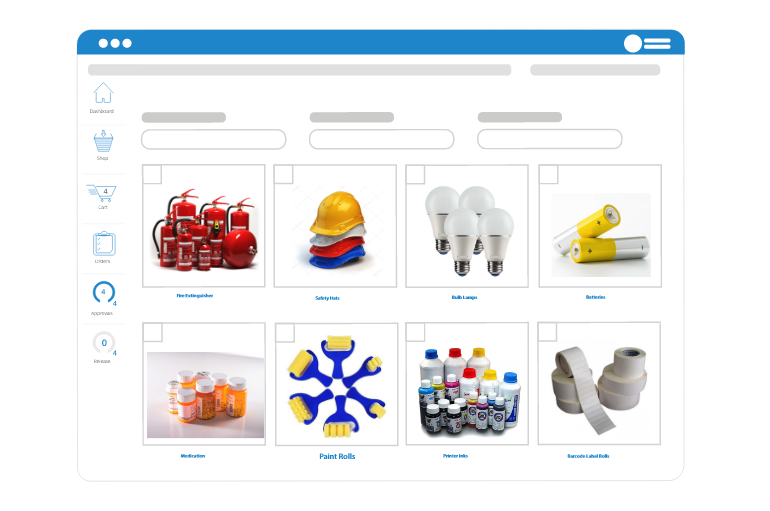 Inventory Requisition Feature
Our best-in-class Inventory System includes an Inventory Requisition Feature. This feature enables all users to browse and request the available inventory within their own company. Any approved user can browse through available inventory items from different warehouses or locations.
They can also order required items once they receive the admin's approval of the order. Once approval is obtained, the requested medical supplies will be packed and shipped to the designated user from your central hub.
6 Benefits of an Inventory System for Medical Supply Companies
Users who adapt our system for their medical supplies will enjoy these 6 key benefits.
Reducing Errors in Medical Inventory
Our top priority is fulfilling the medical supply needs of every company. To help you tackle the complex demands of hospitals and clinics, our effective inventory management software provides unmatched barcoding and reporting functionalities. The features offered by our inventory system will provide accurate information, analytics and insights.
Lot Visibility
Our system is capable of handling batch/lot inventory, providing your organization with an easy way to recall inventory items if necessary. If certain medications get recalled by the FDA, they can immediately trace the entire lot using our "lot tracing" feature.
Managing Expiring Medical Supplies
During a crisis, medical supply organizations do not have time to manually keep track of expiration dates. Our Inventory System enables users to scan inventory in bulk when it's received and be alerted whenever expiration approaches. This eliminates the hassle of maintaining a manual balance sheet for expiration dates.
Efficiently Manage Vendor Data
Our Inventory Tracking Software can also help manage your vendor information, streamlining the process of reordering and replenishment. Medical supply organizations can easily manage vendors, costs, and efficiently reorder supplies with a short shelf life.
Accurate Inventory Level Counts
Our Inventory System acts as a central hub for all your medical inventory activities. Your users can instantly check stock quantities and alerts users when it's time to reorder supplies. This helps your team with easy monitoring of expenses and results in always having the correct inventory levels.
Optimized Storage Allocation
Our Medical inventory management software facilitates efficient storage allocation within the warehouse. By providing insights into item dimensions, storage capacity, and demand patterns, the software helps optimize warehouse layout, ensuring easy access, proper organization, and effective space utilization.
How South Florida Vascular Associates benefit from our Inventory System
Learn about how our Inventory Tracking System helped a healthcare organization manage medical supplies and other medical inventory in their facilities. "At the end of the day the inventory reports tell us what we've used and when to order again. We can also see what supplies were used on past procedures so we can prepare for future cases." Fernando Lebron, Technologist at South Florida Vascular Associates