Maintenance Software for your Assets
If you have assets, you probably need to track maintenance, repairs, or inspections for each of those items. Without the right system, this can be confusing and time-consuming. With our Asset Tracking System and Maintenance feature, users can easily request, schedule, and perform maintenance via our Cloud-Based software.
Benefits of Our Asset Maintenance Feature
Configurable Fields
Administrators can fully configure data fields to fit the needs of a maintenance record.
Create Reports
Users can easily gather historical and real-time data in order to create effective visual reports on your tools and equipment.
View Full History
Upload pictures and write notes to share information more efficiently between users directly from our Mobile App or Web-Based software.
Send Alerts
Keep your team, each tool, and every equipment or asset on the same page with alerts via email or text.
Mobile App
Easily perform and record maintenance with our Mobile App in the palm of your hand.
My Work Assets
Request maintenance as a non-system user via the "My Work Assets" interface.
Request Maintenance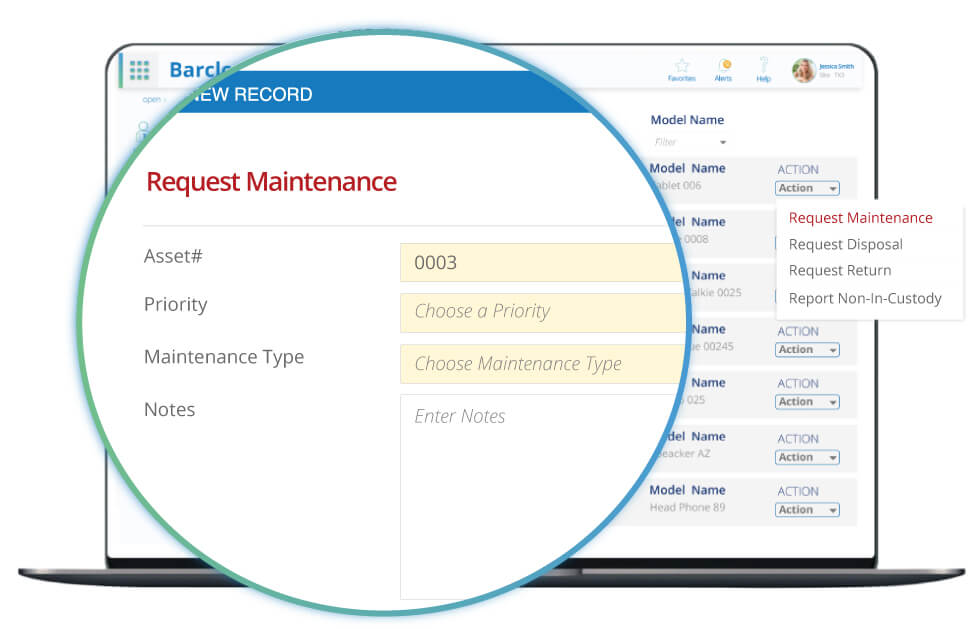 Users in our system can request maintenance on their assets by accessing the "My Work Assets" interface. Simply open the Maintenance request window, choose a priority level for the request, select or create a maintenance type, and provide specific notes about the maintenance request.
Schedule Maintenance
With the "Schedule Maintenance" feature, users can plan a one-time or recurring maintenance for their assets. In addition to scheduling maintenance, users can add documents and notes to the record itself allowing for full traceability.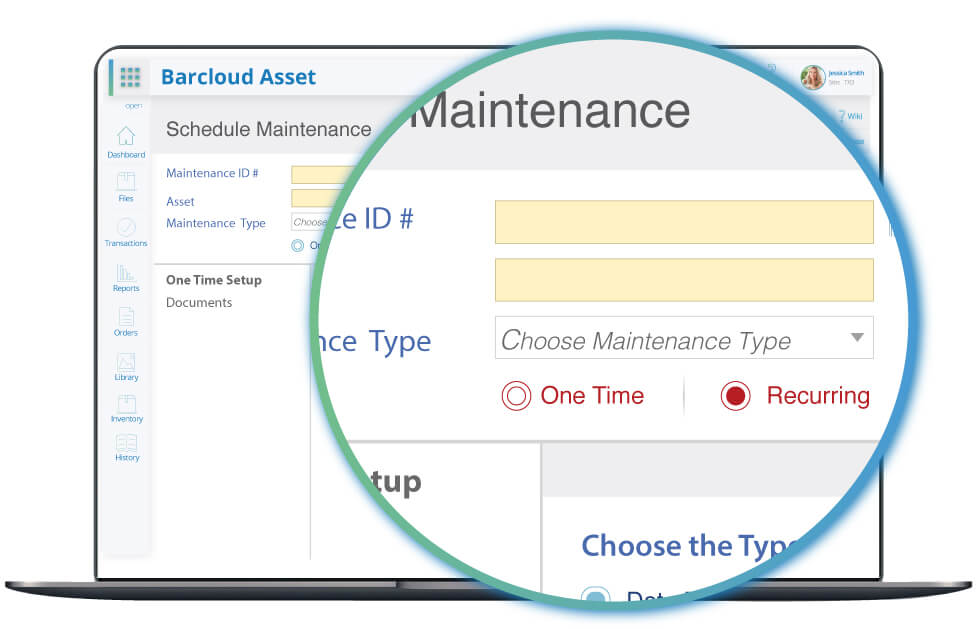 Perform Maintenance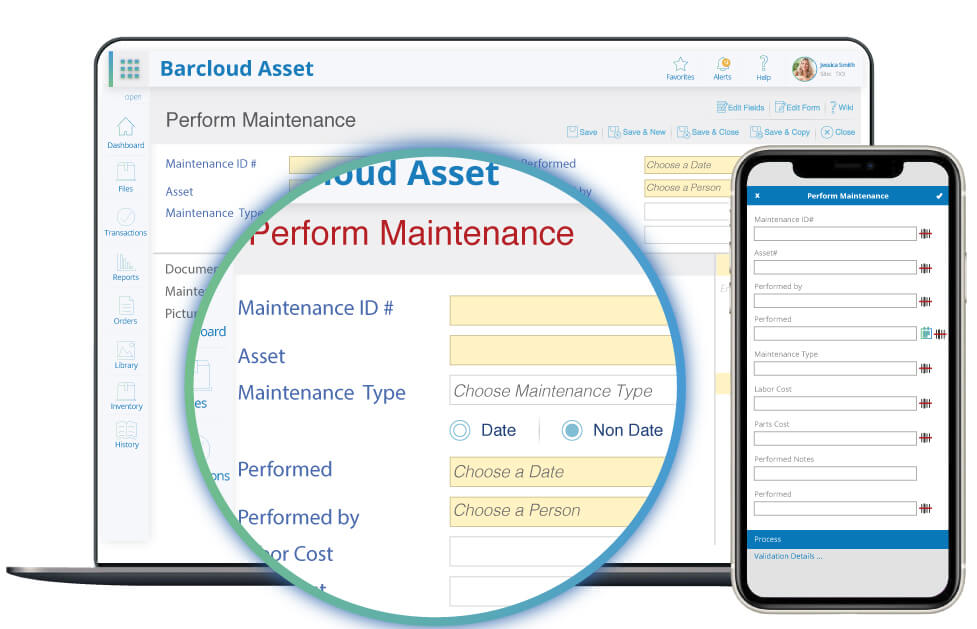 Once you have scheduled your maintenance, easily perform the maintenance via our web-based application or your Mobile App. Once finished, users can attach photos and notes before, during, and after performing the maintenance for full visibility over the asset and its maintenance history.