Configurable Notifications for Assets
Our Asset Tracking Check-Out / Check-In feature allows administrators to set up configurable alerts for checked-out items. In our system, there are two different alerts, one for Due Dates and one for Reservations.
Check-Out Due Date Alerts
Administrators can set up "Due Date" alerts for checked-out assets. These alerts can be sent to the person in possession of the assets as well as the person managing the assets. Admin users can select the appropriate personnel and schedule the alert before the due date, on a specified date, and/or after the due date. These alerts can also be configured to include detailed asset information and specific messages.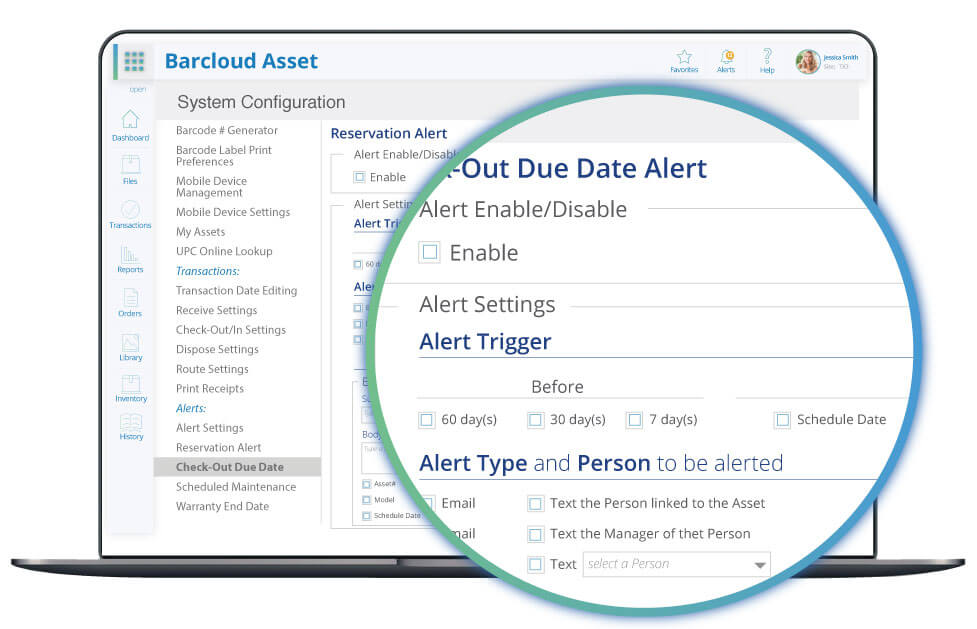 Reservation Alerts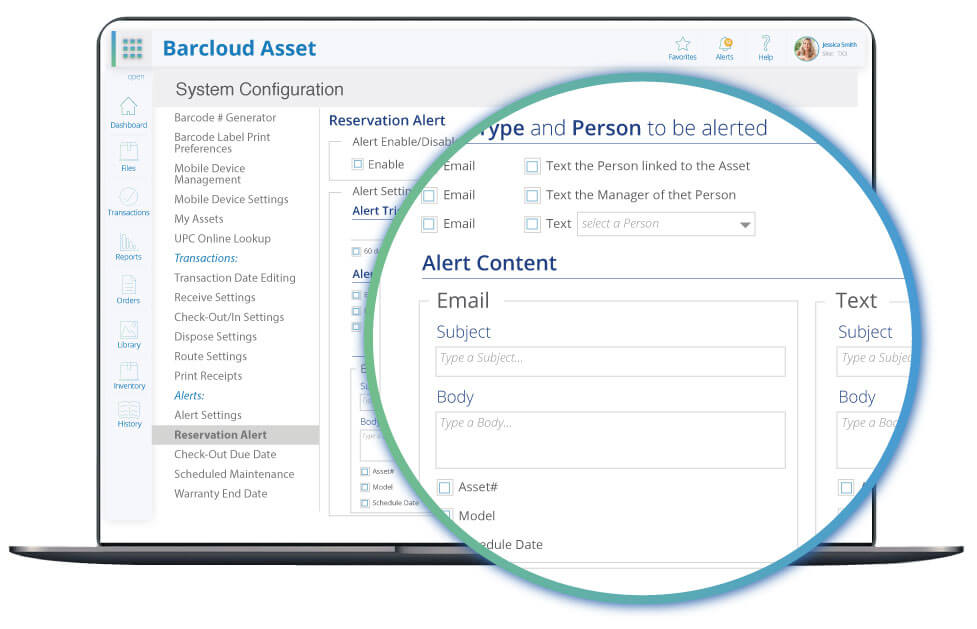 Administrators can also enable "Reservation" alerts for the day an asset is scheduled to be checked-out. There are selection options for the alert type such as an email or SMS text, the person the alert will be sent to, and the content of the alert.
Alert Settings in System Configuration
Alert Trigger
Choose any or all alert triggers ranging from before to after. 60, 30, or 7 days before, on the scheduled date, and/or 1, 7, or 30 days after the Due Date or Reservation
Alert Type and Person to be Alerted
Choose to send either an email or text alert, or both. Also, select who you want the alert to go to. You can alert the person linked to the asset, the manager of that person, and/or any person in the system
Alert Content
For both of the email and text alerts, you can configure the text fields for the subject and body. You can also choose to include the Asset #, Model #, Asset Name, Serial #, Person Name, Location, and Scheduled Date