Asset Tracking for IT
Track Hardware and System Technology Resources found in your business environment efficiently and effectively
Asset Tracking for Information Technology
Our Asset Tracking Solution is a leading solution for IT Asset Management throughout the asset lifecycle. Our powerful system can be used on Desktops, Smartphones, and/or Barcode Scanners to help streamline inventory tracking, audits, reporting, and data capture processes. Our Asset Tracking System for Information Technology allows your team to easily perform equipment checkout, barcoding, cost tracking, disposal management, service management, and more.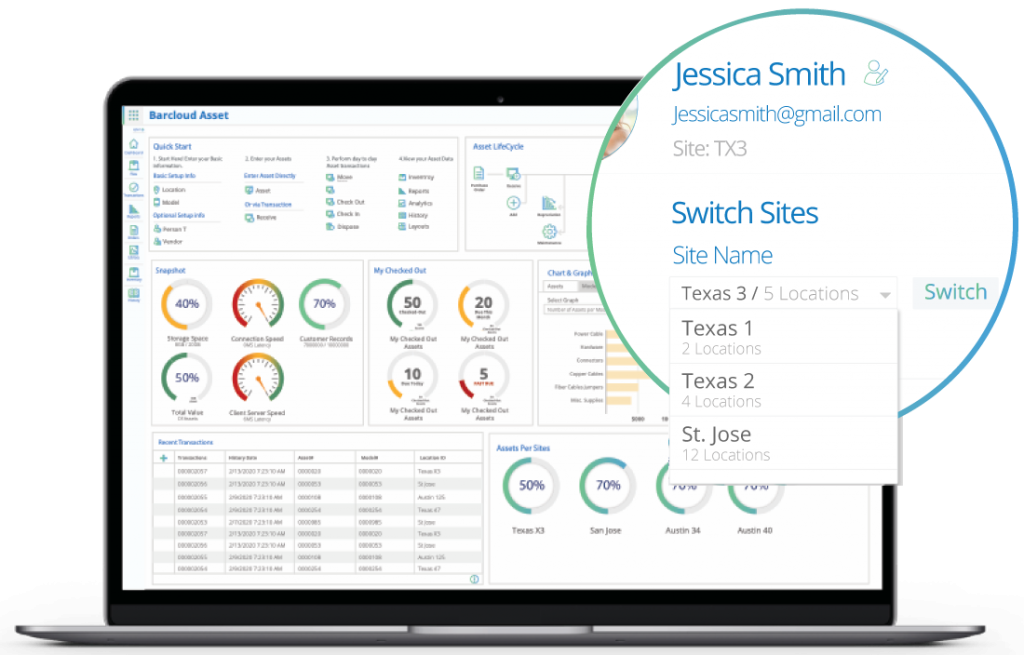 Multi-Site Tracking For IT
Perhaps an IT organization expands to multiple branches, or departments, and requires each site to be tracked separately. Our Asset Tracking System offers the IT industry Multi-Site Tracking and eliminates the need to purchase multiple systems to tackle organizational tracking needs.
Easily Set Up Models and IT Assets
Our Asset Tracking System enables IT Companies/Departments to easily create new models with predefined model types, such as Computers, Monitors, Phones, Printers, Software or simply create new model types that match organizational terminologies. Each Model type has additional fields specific to the selected model type. For example, when creating a new asset item, and selecting the Computer model, fields such as CPU, Hard Drive size, Operating System, etc., will be available to fill and can be additionally tracked.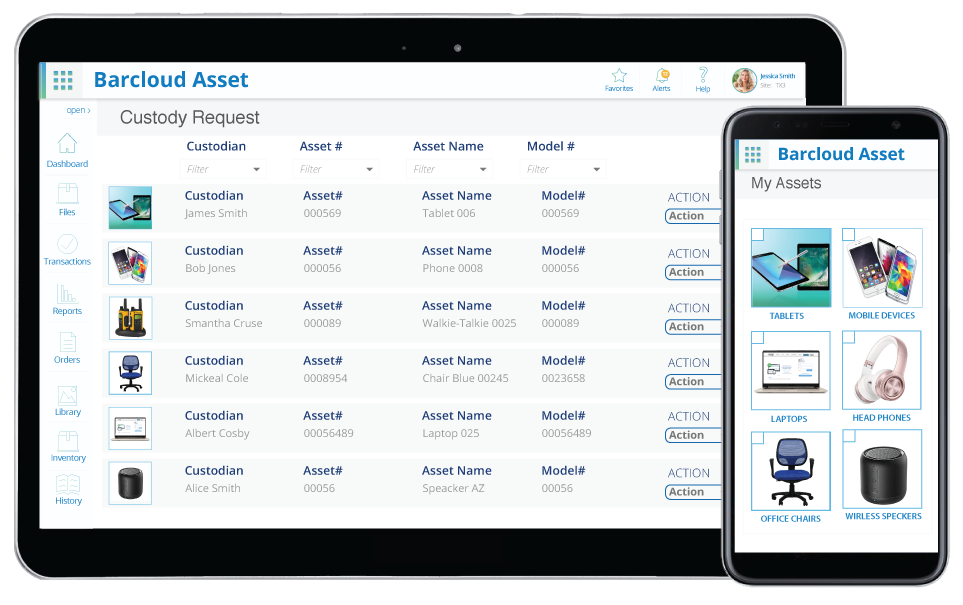 An Interface for All Employees
Our Asset Tracking System offers the "My Assets" Interface, designed to cater to all employees, Non-System Users, and those with the correct access level. By accessing their own "My Assets," employees are empowered to request maintenance and dispose of asset items assigned to them. Also, they can reserve asset items like laptops, smartphones, monitors, etc., to later check-out and request custody over. The goal of the "My Assets" Feature is to significantly facilitate the Asset Tracking process for any IT Organization/Department. 
Check-Out / Check-In Capabilities
In light of current events, more employees are working remotely and are in need of organizational assets to work more efficiently. The Check-Out/ Check-In Feature offers visibility over assets by providing critical information including what assets/equipment are being used, who took it, and for what purpose. This Asset Tracking Feature will enhance visibility and accountability over valuable Information Technology Assets.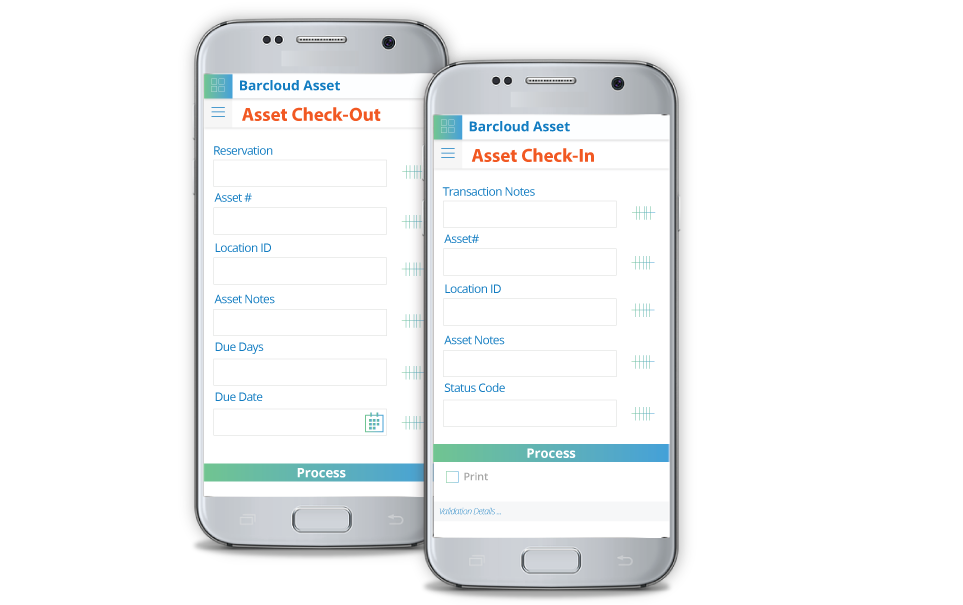 Complete Audit Trail and Credibility
Credibility is essential within IT Departments and is regularly required.  Our Asset Tracking System offers complete visibility and accurate information over the movement activities of any Asset Item. Tracked by credentials, the system provides information including asset edit logs, usage history of assets, assets checked-out, assets checked-in, assets received,  and much more. The History records/reports are highly configurable, enabling users to choose among 50 fields to track and audit. 
IT Asset Tracking Top Benefits
Efficient End of Life and Warranty Tracking for IT Equipment
Our Asset Tracking System enables IT Organizations/ Departments to proactively renew expiring warranties and have complete visibility of Asset Warranty data. Using dynamic circles, our intuitive Asset Tracking System will alert designated personnel with information such as, how many items are under warranty, how many days left to the warranty end-date, and if assets are past due and no longer under warranty.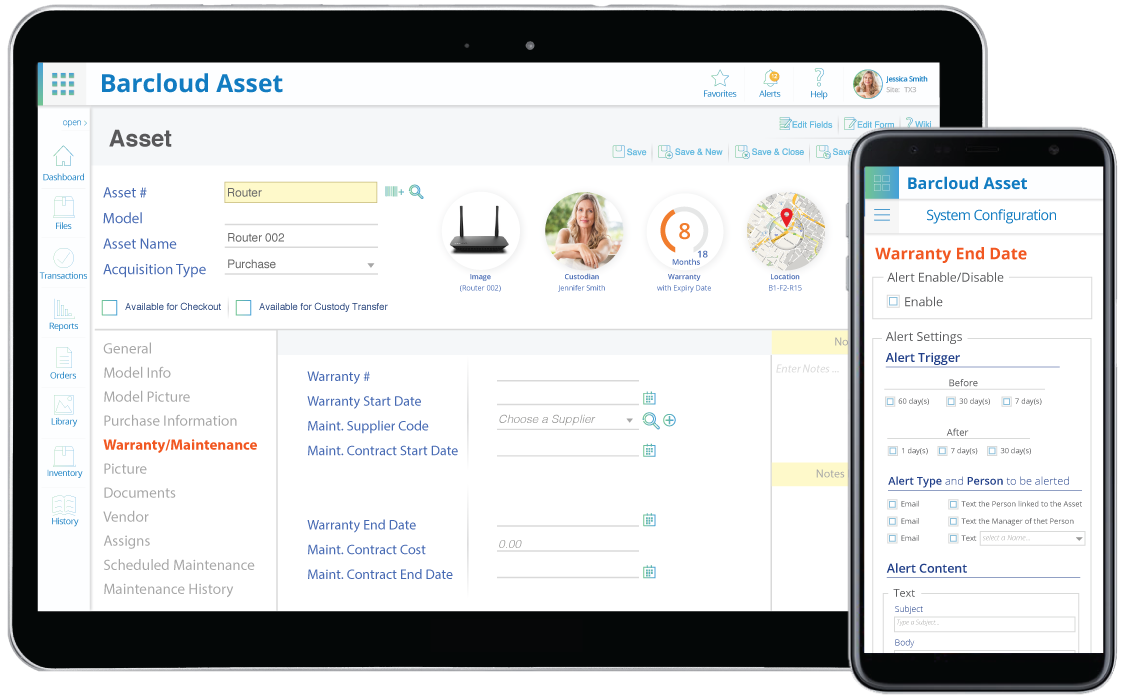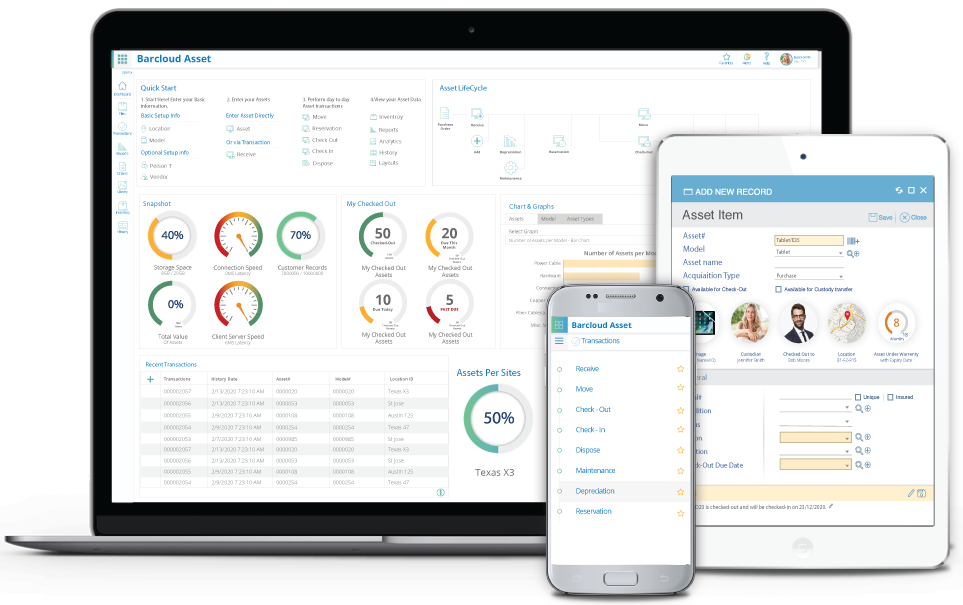 Advanced and Futuristic Interface for IT Asset Tracking
In addition to advanced features, Our Asset Tracking System focuses on the experience our users are having while using the system. The user-oriented dashboard enables users to choose among 8 panels to display the most relevant data for their personal use. The panels range from asset items, latest reports, recent Check-Out transactions,  as well as setting favorite Asset transactions, which acts as a shortcut, providing the users a direct path to their routined actions.
Ready For a Real Change? Try It Now