Order Fulfillment Starts with Picklists
Our Industry-Leading Barcode Inventory System empowers users to work more efficiently throughout the order fulfillment process, starting with the Inventory pick list. The pick list can be created directly on our Inventory system with the barcoded items that need to be retrieved from storage and sent to warehouse pickers to fulfill the order. As soon as the picklist is generated, the order fulfillment process can begin. With it, so too begins the process of picking products.
What Makes Us Best In Class?
We built it for everyone and not just the System Users
All Employee /

Non System Users

View Only Users

Concurrent System Users

System Administrators

Configure Picklists
Generate Picklists
Generate Pick Reports
Schedule Pick Reports
System Configuration Settings
Users can configure this Inventory System to adjust the "Pick list Closing Options" when preparing the picking process. More specifically, it allows users to manually close the pick list ("Manual Close") or automatically close the picklist ("Transaction Based Close"). Whatever they choose to, once the inventory items have been picked, they can move on with the order fulfillment process and proceed to Pack and Ship their inventory pick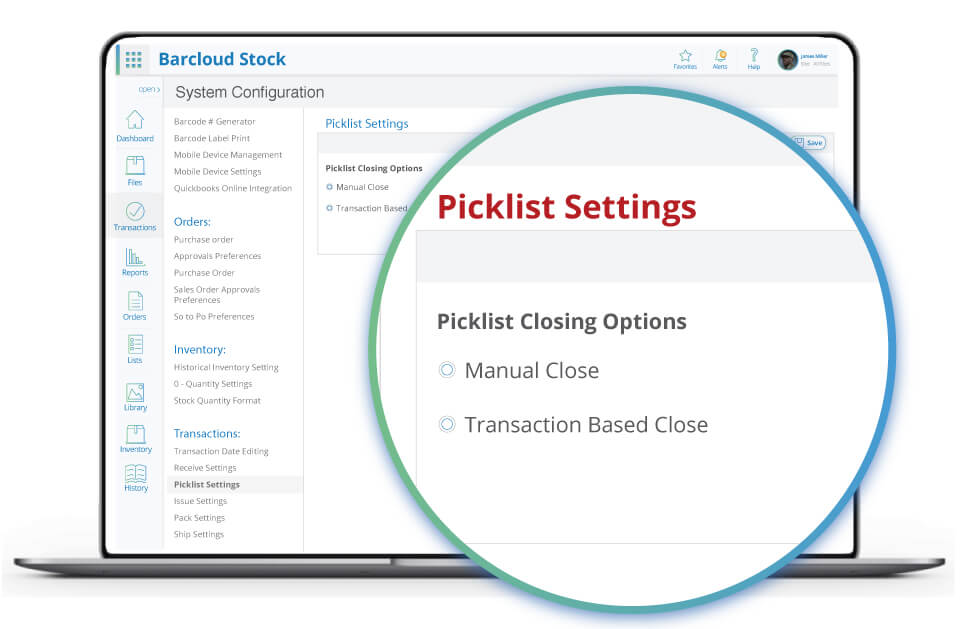 Print, Scan, and Pick Inventory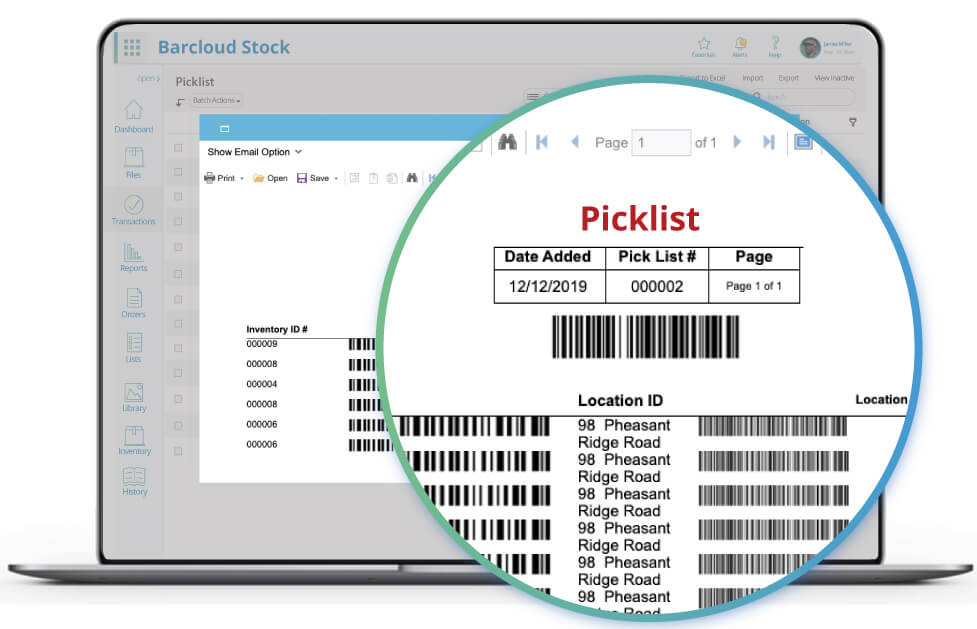 Once users create and print the pick list, the order fulfillment process and picking method becomes a breeze. The "picker" simply brings the picklist into the warehouse or stockroom, scans the appropriate barcode for the item and location, and enters the quantity being pulled. The process can be easily repeated to reduce cycle time, especially when dealing with large amounts of orders or SKU's. This greatly reduces the time and resources needed for batch picking and preparing customer orders.
With our reporting feature, users can fully configure each Picklist to fit the organizations' needs. For example, each Picklist contains information such as specific locations to pick from, the barcode image next to the part number and a barcode image of the quantity. By doing so a picker can scan the part or order number barcode and scan the quantity barcodes from the picklists to same time entering this data manually into the barcode mobile app. This streamlines the way orders are picked. This feature is also perfect for zone picking. In addition, users can also print the pick lists to help with bookkeeping.