Inventory System Features
Managing your stock level can be time consuming and costly. Whatever your goals are for an Inventory System, we help organizations make more profitable and better business decisions. With Ease of Use and full adaptability, you can choose what inventory features you need. This means you only purchase what is necessary for your inventory control needs! Keep reading to learn more about our features and schedule a free demo today.
Inventory Advanced Features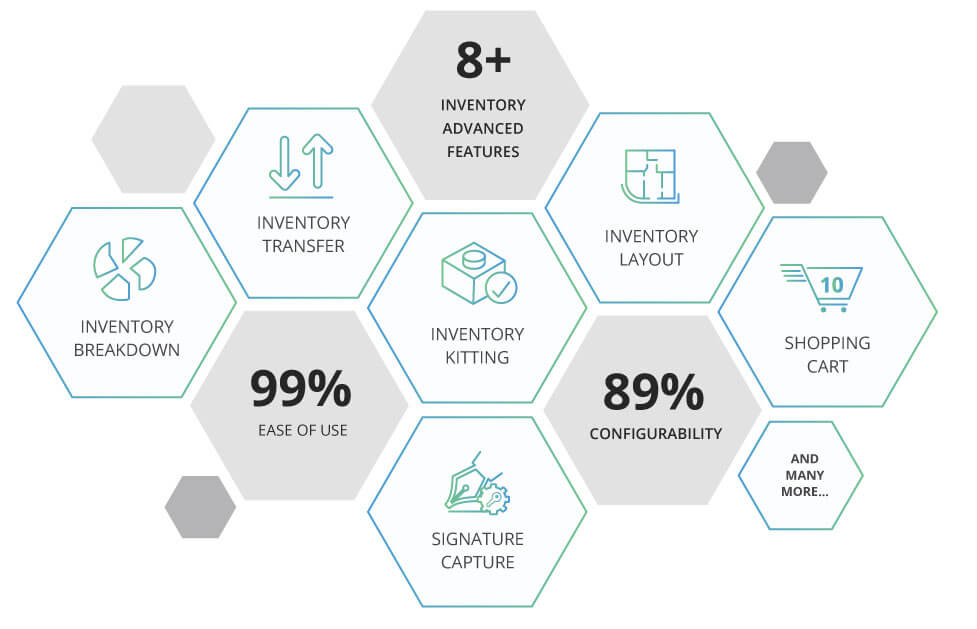 The advanced features can be added on to your system as needed. Our most popular add-on advanced features are the Inventory Requestor, Signature Capture, and Inventory Kitting. Whatever your organization requires, our system is fully configurable to fit your needs. With our advanced features, you'll be able to simplify your business operations and inventory optimization. Whether you're managing ready products or raw materials, there's a feature that improves inventory and helps with inventory optimization.
Introducing our Latest Inventory Features