Take Control of Your Inventory Tracking
Managing your inventory stock levels, purchase orders and sales orders can be time consuming. A slip up could affect your entire inventory causing huge losses. Whatever your goals are for an Inventory System, we help organizations and business owners make more profitable and smarter business decisions.
With full configurability, you can stay ahead of the game and choose inventory features specific to the nature of your inventory. This means you only purchase what is necessary for your inventory control needs! Keep reading to learn more about the base features and advanced feature add-ons we offer.
Inventory Base Features
Our fully configurable inventory management system features include over 18 of the best features for inventory control. You can choose a combination that best fits your barcoded inventory tracking process. We provide real time data and features that assist in maintaining accurate inventory counts, inventory levels, and resource planning. Some examples include Physical Count/Inventory, Inventory Alerts, Historical data, Artificial Intelligence Forecasting and many more!
Inventory Advanced Features
The advanced inventory management features can be added to your system as needed. Our most popular add-on advanced features are the Inventory Requestor, Signature Capture, and Inventory Kitting. Whatever your organization requires, our system is fully configurable to fit your needs.
With our advanced features, you'll be able to simplify business operations and inventory optimization. Whether you're managing ready products or raw materials, we have a feature that optimizes inventory management for you.
Designed for Internal Inventory Control
The Inventory Requisition feature compiles available selections in your warehouses or stockrooms into a digital storefront. Your system administrators, non-system users and as well as other approved users can browse through and request available shared resources. Non-system users include customers or employees that don't interact with the software often.
How do our features help you control inventory better?
Alerts whenever you've reached reorder points
Our Min/Max levels feature keeps you updated on your physical inventory levels. The system automatically sends an alert via text message or email when your amount of inventory hits a specified point.
Automated and configurable reports
Our features help you generate configurable reports, saving you time and energy when it comes to analyzing your business processes. This also simplifies the decision making process for executives and stakeholders.
Comprehensive audit trail
Our Inventory Tracking Systems automatically starts collecting historical data on your inventory the moment it is logged into the systems. That leaves a clear audit trail for your ease and convenience.
The Best Inventory Control Mobile App
No need to fret about carrying heavy scanners or devices when working in the field or on the floor. Our user-friendly Inventory System Mobile App is compatible with iOS and Android devices. We've designed the mobile app so you can do stock control efficiently anywhere, at any time.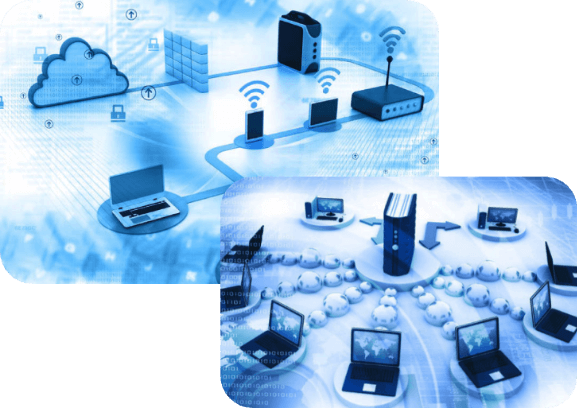 Inventory Tracking On-Premise or on the Cloud
We offer a variety of hosting options that address your needs, like the on-premise and the cloud-based options. On-premise hosting is best suited for organizations that may have specific requirements for data privacy. With the cloud-based option, we help your business host the servers that contain your inventory database. Our team is always happy to help you narrow down specific solutions in both options that best fit your business.
Find Out What Else Our Systems Can Help You With
Our inventory tracking system features can be adapted to other uses outside of warehouses or stockrooms. Our system also handles asset management, allowing users to transition effortlessly between inventory and assets.