Take Control of Inventory Tracking
Whatever your goals are for an Inventory System, we help organizations make more profitable and better business decisions. With Ease of Use and full adaptability, you can choose what inventory features you need, so you only purchase what is necessary! Keep reading to learn more about our features and schedule a free demo today.
Our fully configurable inventory system includes 18+ of the best features. With this, we help you streamline your barcoded inventory tracking process with features that assist in maintaining accurate stock counts, reducing errors, and planning for the future.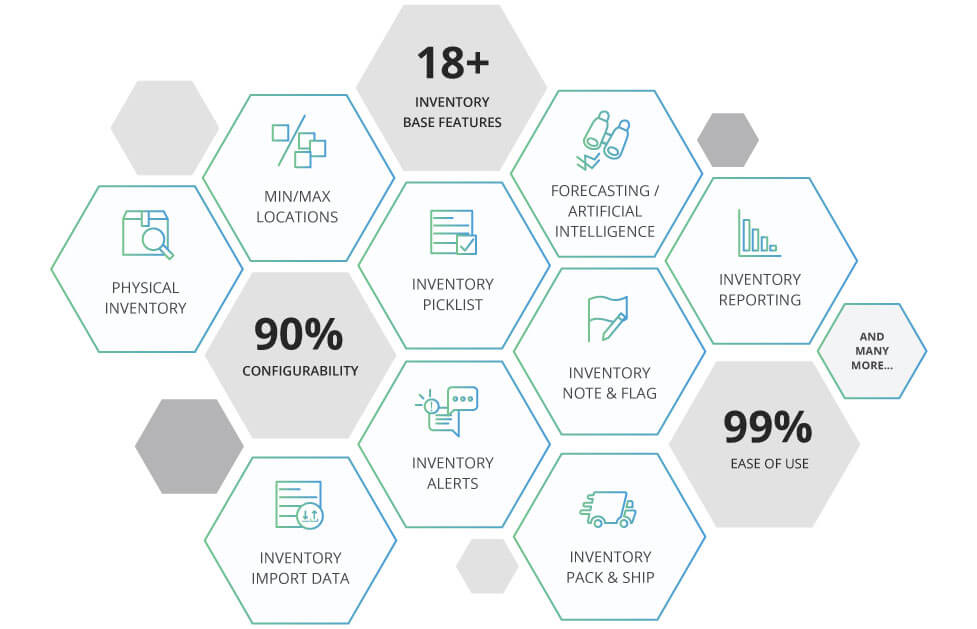 Inventory Advanced Features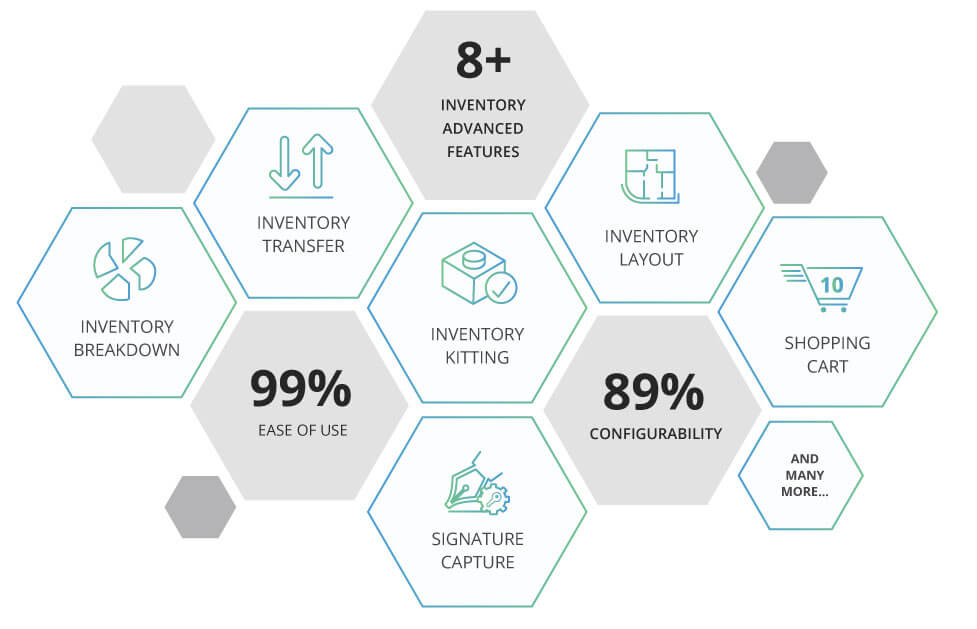 The advanced features can be added on to your system as needed. Our most popular add-on advanced features are the Shopping Cart, Signature Capture, and Inventory Kitting. Whatever your organization requires, our system is fully configurable to fit your needs.
Introducing our Latest Inventory Features