Asset Tracking - Check Out, Check In Feature
Our Top-Rated Asset Tracking Solution centralizes all of your organization's asset data into one software, allowing for a complete record of your borrowed equipment. Easily track your equipment, tools, IT assets, and many more with a due date to come back with this Check-Out/In feature. 
Move Transaction
"Move" transaction is considered as more of a long-term solution for assets as it does not have a due date to come back.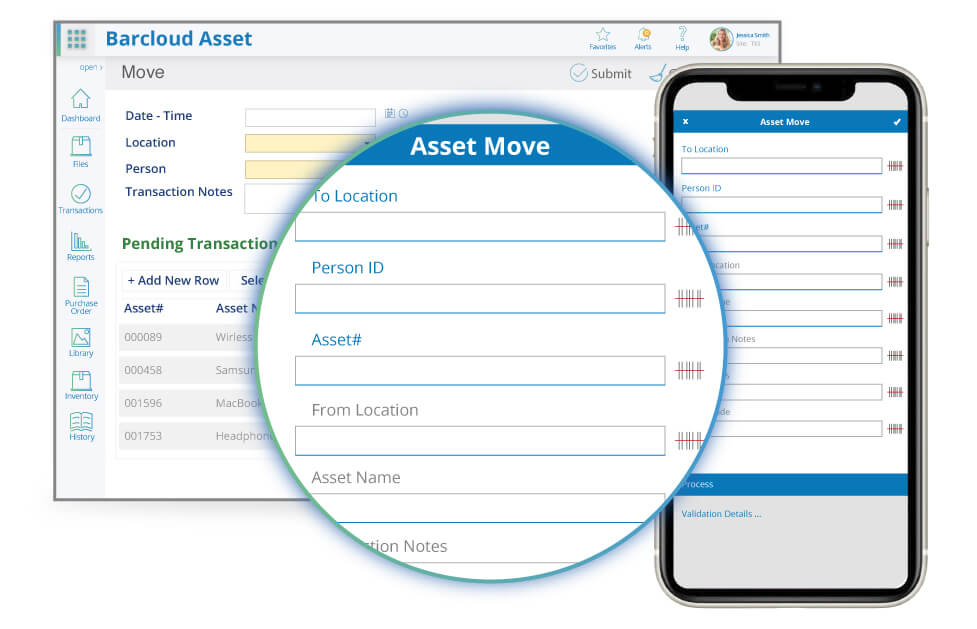 Check-Out Transaction
"Check-Out" requires an asset to change custody to a location, person, or both with a due date to come back.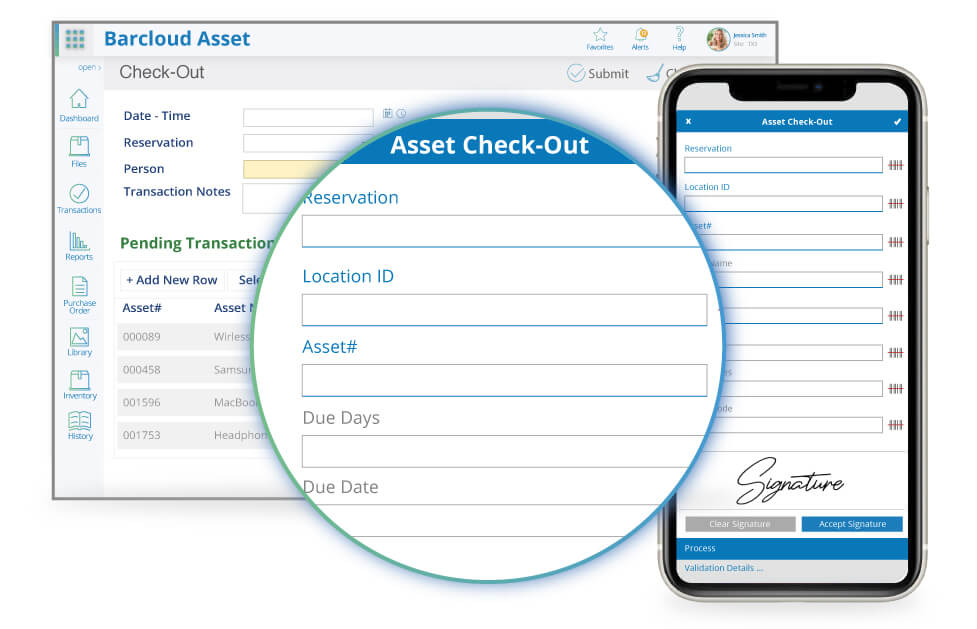 Configurable Notifications
Our Asset Tracking
Check-Out feature
offers the option for administrators to set up configurable alerts for checked-out
assets
 and 
equipment
, known as
Due Date Alerts
Reservation Alerts
These alerts can be sent via email and/or text message.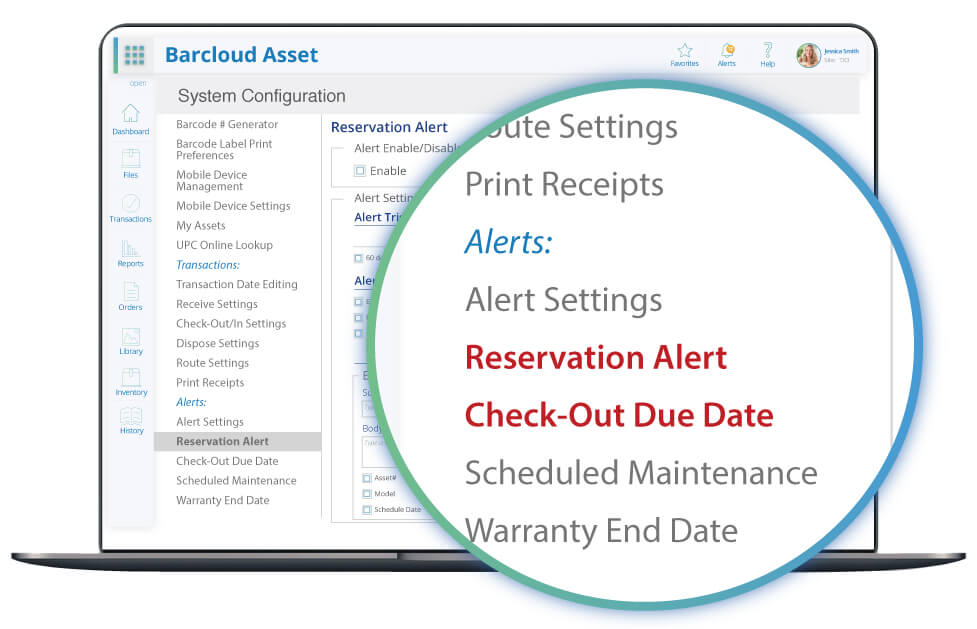 View Calendar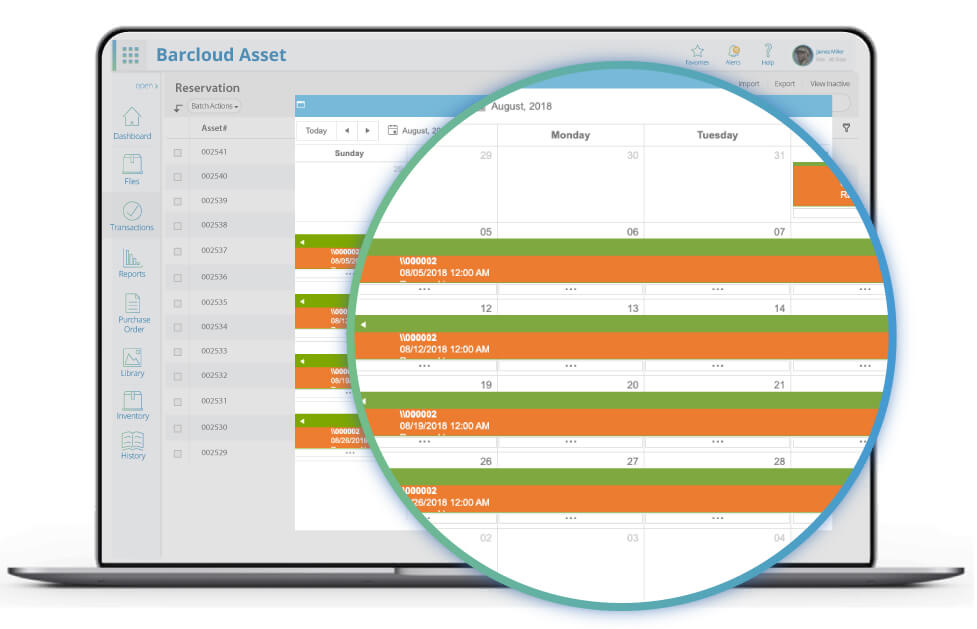 Need 
more
 visibility over your reserved or checked-out 
equipment
, tools, IT assets,
 or more
? Use our "View Calendar" feature to see who is responsible for the 
assets
, and when to expect the asset to be returned.
Bundle Fixed Assets
Our Asset Tracking System enables users to group assets together as a Bundle. This allows users to check out the "Main" asset and have the system automatically check out all of the asset(s) assigned/grouped to it. Scanning one barcode instead of multiple significantly simplifies the Check-Out and Check-In processes.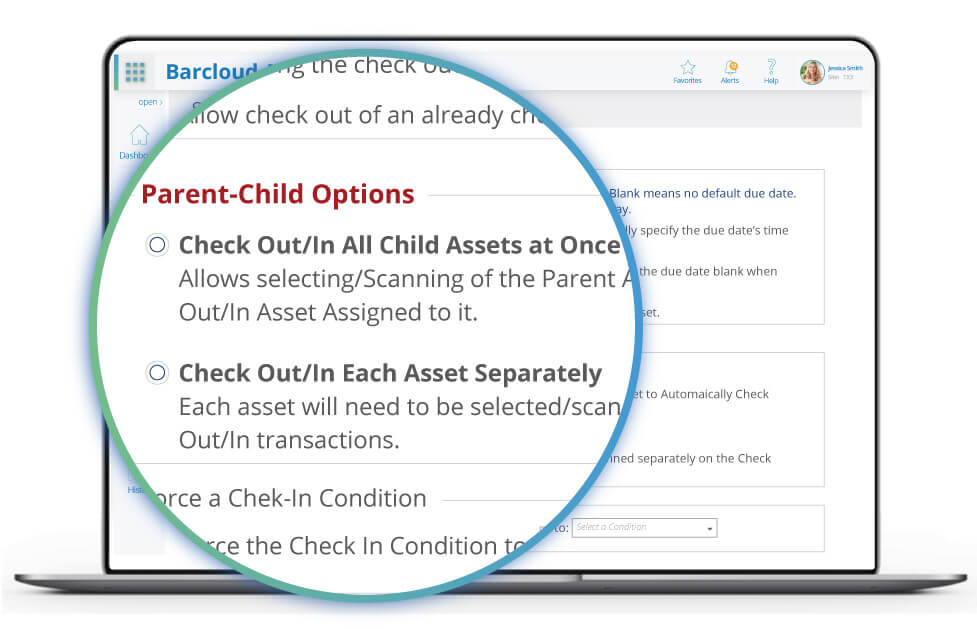 Mobile Asset Tracking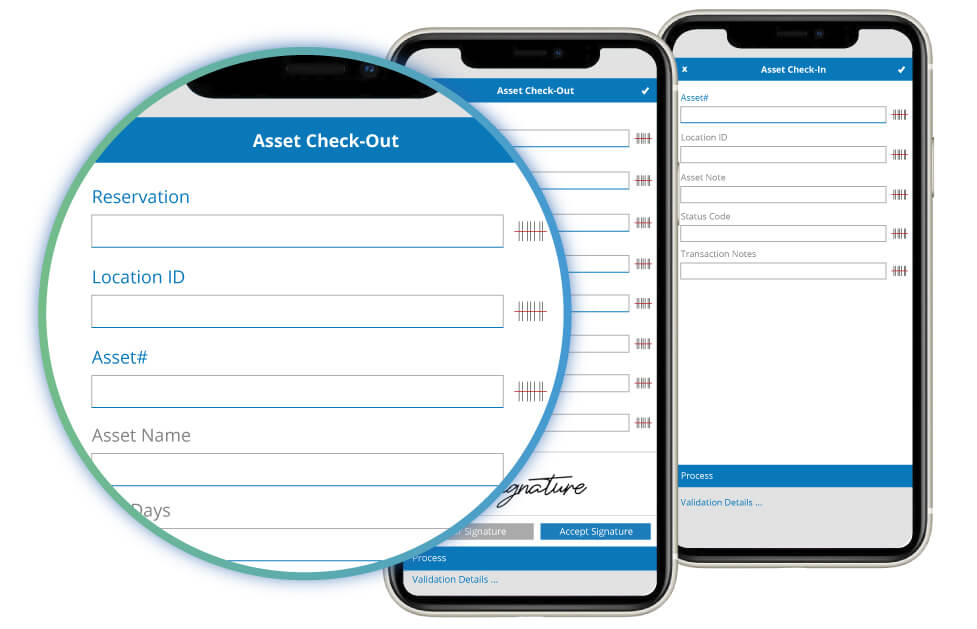 Instantly Check-Out and Check-In assets with our
Asset Tracking Mobile App
. Available for both iOS and Android devices, our Mobile App allows users to easily perform transactions in the palm of their hand.