Asset Tracking Base and Advanced Features
See All Assets and their Insights with our Fully Configurable System
Best Asset Management
Control your fixed, barcoded, IT, equipment, or capital assets with our All-In-One Asset Tracking System. Easily track where your assets are, manage their entire life cycle, and collect data-driven feedback with our base and advanced features.
Asset Tracking Base Features
Whatever assets you need to keep track of, we can provide the right system features for you. The base system includes 16+ of the best features such as Reporting, Data Analytics, and Check-In/Check-Out. Improve your asset tracking process by scheduling a demo today!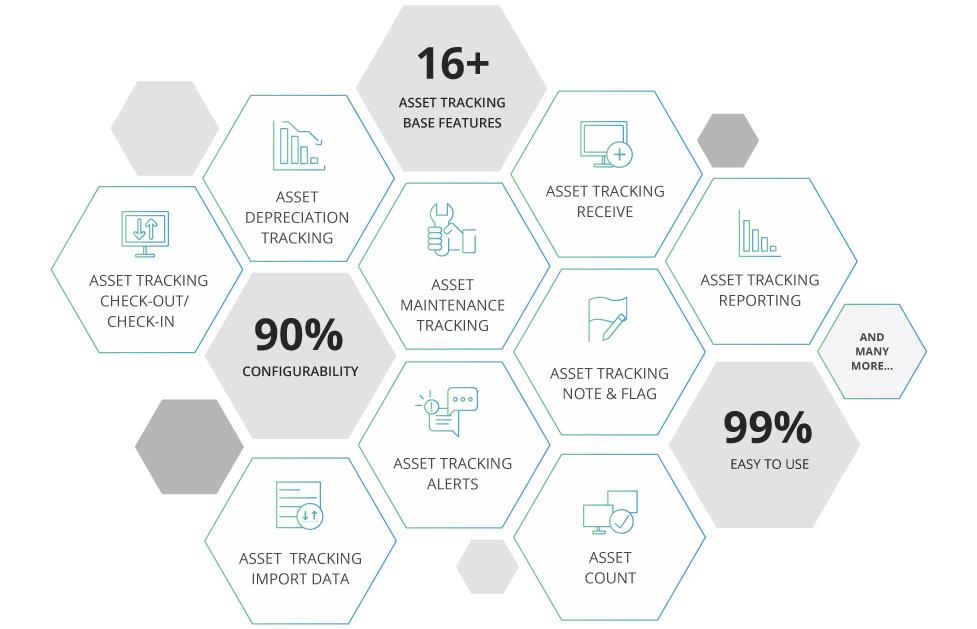 Asset Tracking Advanced Features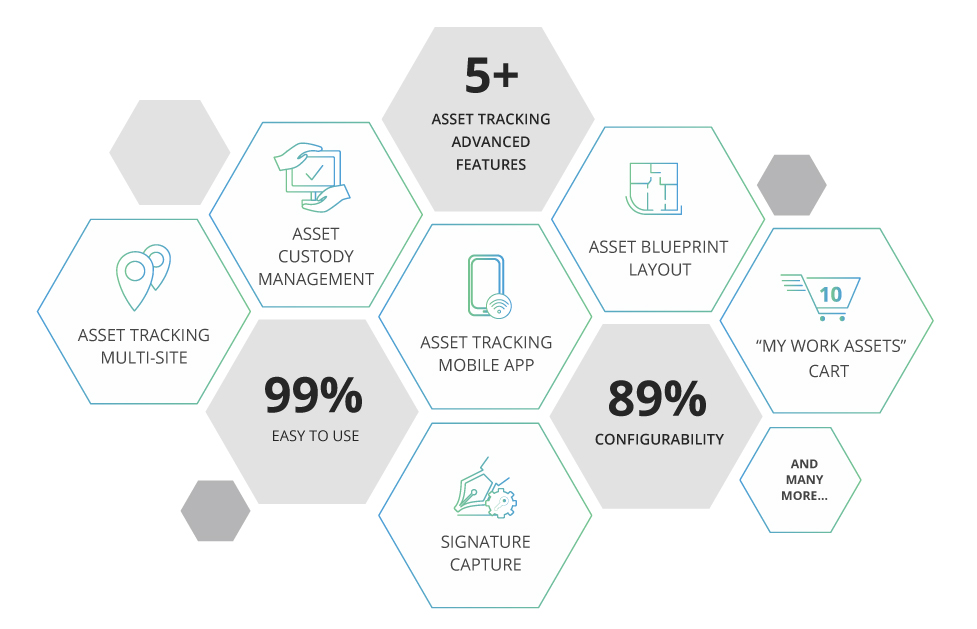 Our asset management system is fully configurable to fit you and your organization's needs. The advanced features can be added onto your system as needed. The most popular add-on advanced feature is the "My Work Assets" that allows staff and employees (non-system users) to personally preview their assigned assets and reserve an asset item in their cart for later Check-Out.
Introducing our Latest Asset Features