Our Standalone Inventory Software
Our Software and its intuitive Inventory System is designed to meet the needs of large and small Organizations alike. organizations smaller in size or operating in only one location can effectively track all types of Inventory items.
MODULAR FEATURES
100+ Advanced Features 100+ Base Features
BARCODE LABELS
You can even configure our QR code / barcode labels.
MOBILE APPLICATION
Our Mobile App allows you to perform daily transactions with iOS and Android devices.
BARCODE SCANNERS
A wide variety of Barcode Scanners
BARCODE PRINTING
Print Configurable Barcode Labels.
VIEW & REQUEST
Inventory Requisition Feature and My Work Assets for non-system Users to request items.
FULLY CONFIGURABLE SYSTEM
Our Inventory and Asset Tracking System is fully configurable from the ground up.
CLOUD BASED AND ON-PREMISE
We offer various hosting options that give you control over your security and data.
We are a Full Solution Provider
We are committed to tailoring our barcode inventory system to meet the exact needs of every client. We serve both large supply chains with multiple locations as well as small businesses with just one work site. Both can use our barcode scanning can optimize your tracking and streamline their work days.
The benefits that result from using our system include quality control over stock numbers and efficient serialized inventory tracking.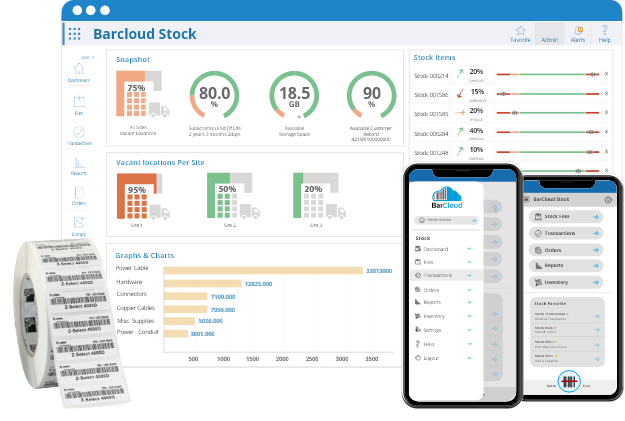 Manage All Inventory with one Software Solution
This is due to the barcode inventory tracking our system provides. Once mastered, users can manage inventory of all types with ease. This includes regular stock Inventory, Serialized Inventory, expiration dates and much more.
Configurable Inventory System
Every aspect of our inventory management software can be adapted to meet your exact needs. Security settings, logging purchase orders, and minimum and maximum stock levels can all be configured with ease. This ensures that your stock is secure and can meet demand.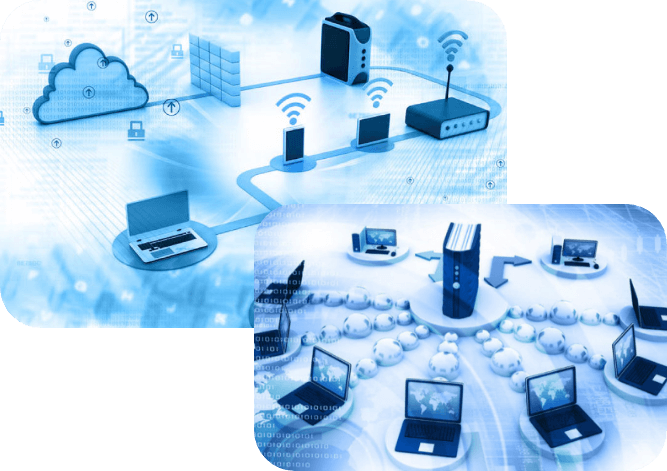 Inventory System Cloud Hosted or On Premise
Our barcode inventory management system can be hosted on site or via cloud based on your preference. On-premise hosting allows our single system to provide complete inventory control to users with that preference. Cloud-based hosting works well for those who wish to delegate the storing of valuable data to our secure servers.
Serial Number Tracking Made Easy
Our standalone system provides comprehensive support for serialized inventory management. Unique serial numbers, qr codes, and much more can all be used by our mobile devices and scanners.
Equipment Options
Mobile Apps
Android / IOS
SmartPhones / Tablets
Inventory System with Barcode Printers
Barcode Printers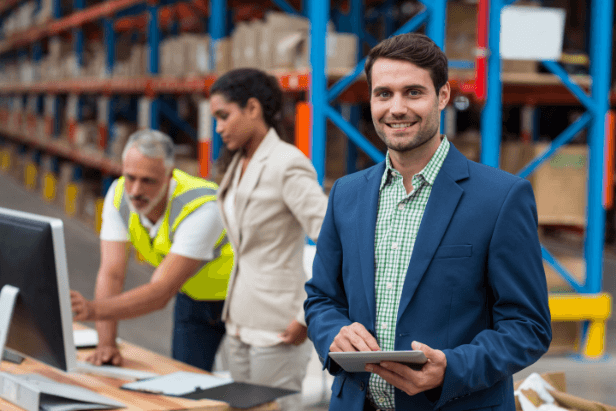 Inventory Base and Advanced Features
Viewing Grids/
Analytics/ Reports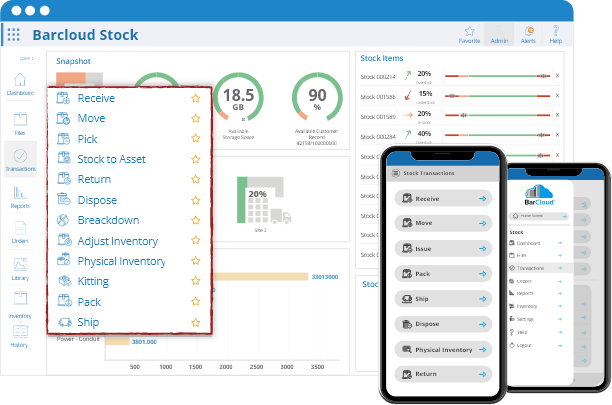 Web and Mobile Application
Users are provided with the flexibility to conduct numerous transactions on their mobile barcode scanners, smart phones, and tablets. Also, Users are provided full access to all functions of the Standalone Inventory Software. This includes all reporting, transaction types, and much more.
Numerous Reporting Options
Reduce time spent on preparing and submitting the needed information by generating useful Pre-Made reports. Users can also make data based business decisions by creating insightful Self-Made reports.
Pre-made Reports
Display a wide range of Inventory items with their details by generating configurable Grid reports.
Dashboard
Provide full visibility over Inventory Items and their related transactions by using Dashboard reports.
Historical Reports
Understand the past and make decisions based on previous transaction history by generating Historical reports.
Graphs
Improve accuracy by displaying trends and evaluating large data sets at a glance by displaying Graph reports.