Inventory Standalone System
A Fully Configurable Inventory Software for Any Small Business
Inventory Software
Our Software and its intuitive Inventory System is designed to meet the needs of large and small Organizations alike. Organizations smaller in size, operating in only one location can keep track of Inventory items such as regular stock Inventory, Serialized Inventory, Inventory with expiration dates and much more.
We are a Full Solution Provider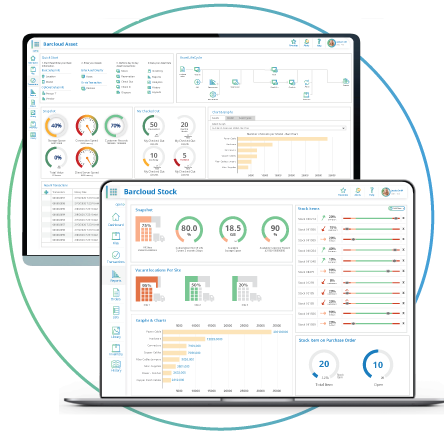 Configurable
System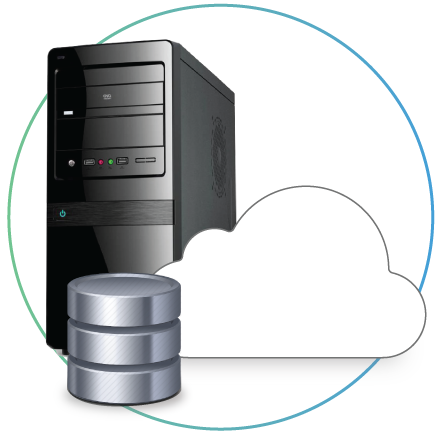 Cloud Hosted
or On-premise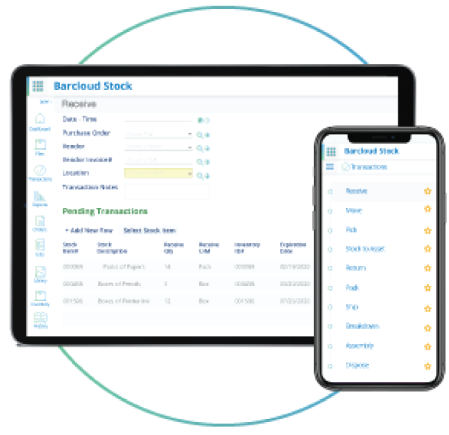 Mobile Apps
Android / IOS
SmartPhones / Tablets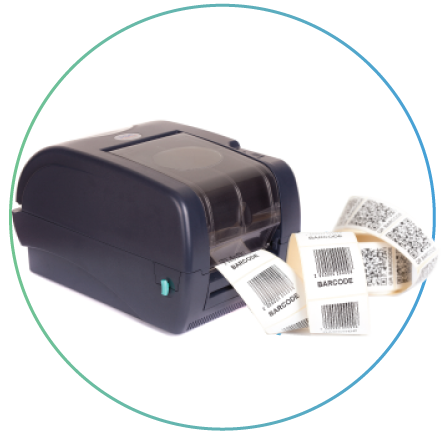 Barcode
Printers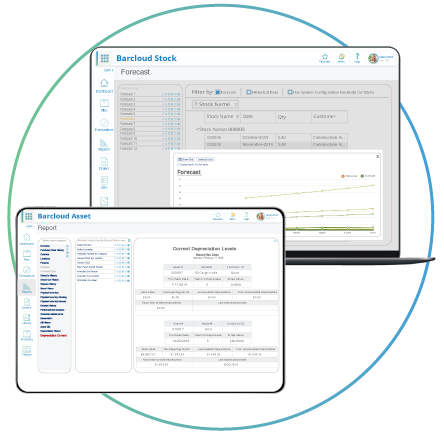 Inventory Features
80+ Base Features
10+ Advanced Features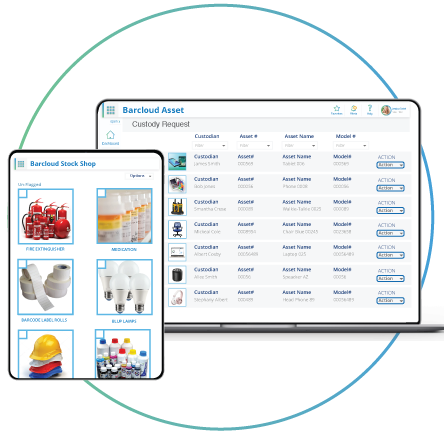 Shopping Carts
Inventory Shopping Cart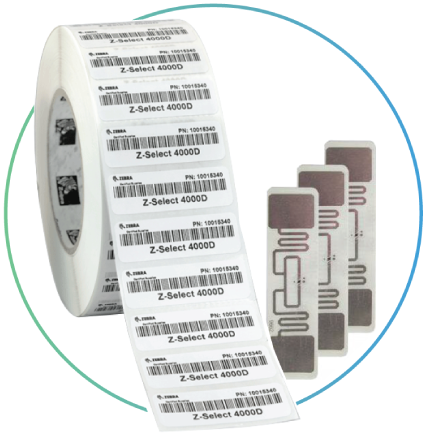 Barcode
Labels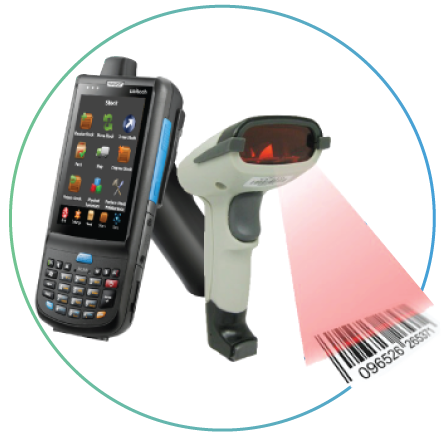 Barcode
Scanners
Standalone Inventory Software Users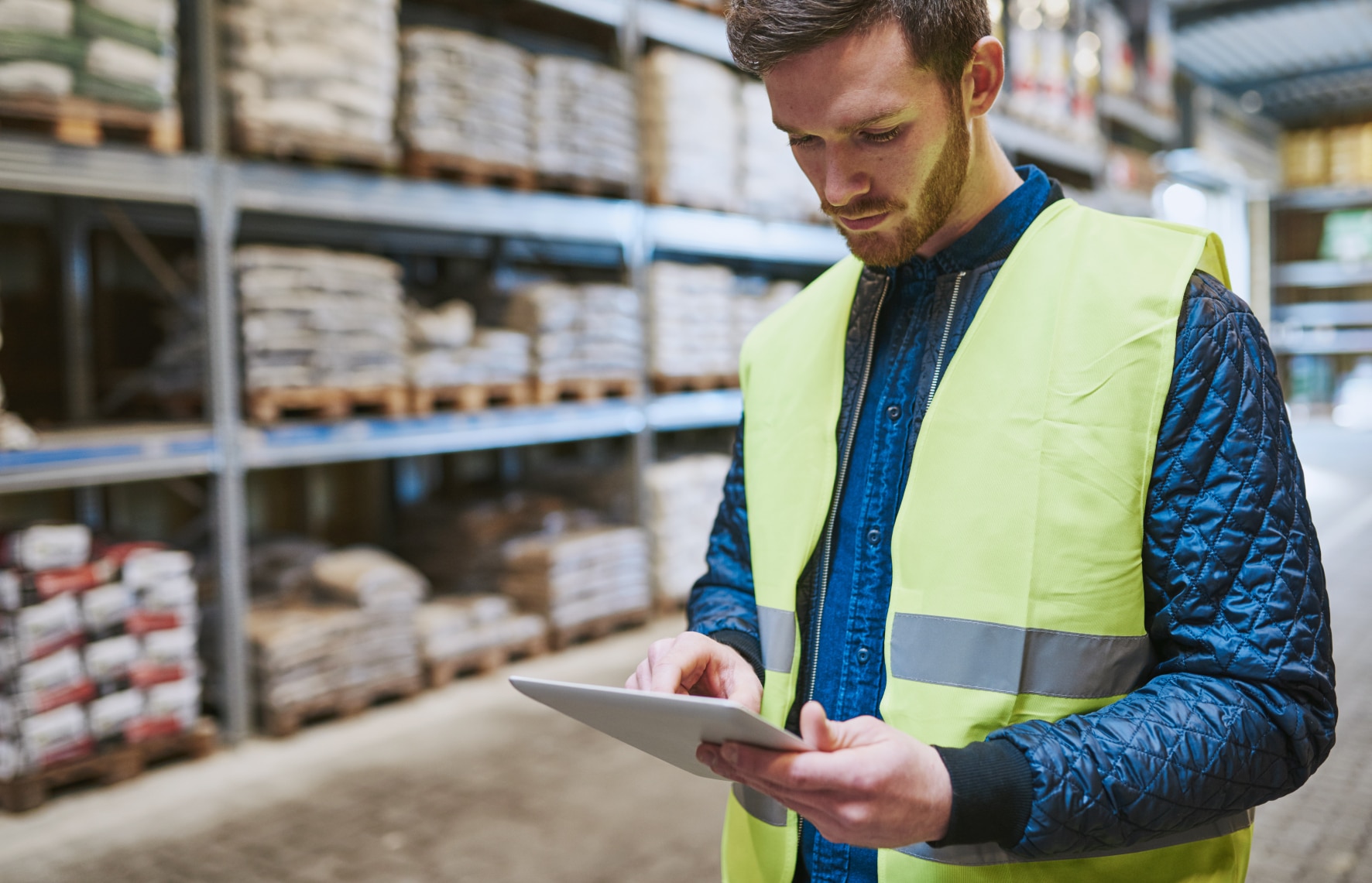 Web and Mobile App Transactions
Users are provided with the flexibility to conduct numerous transactions on their mobile barcode scanners, smart phones, and tablets.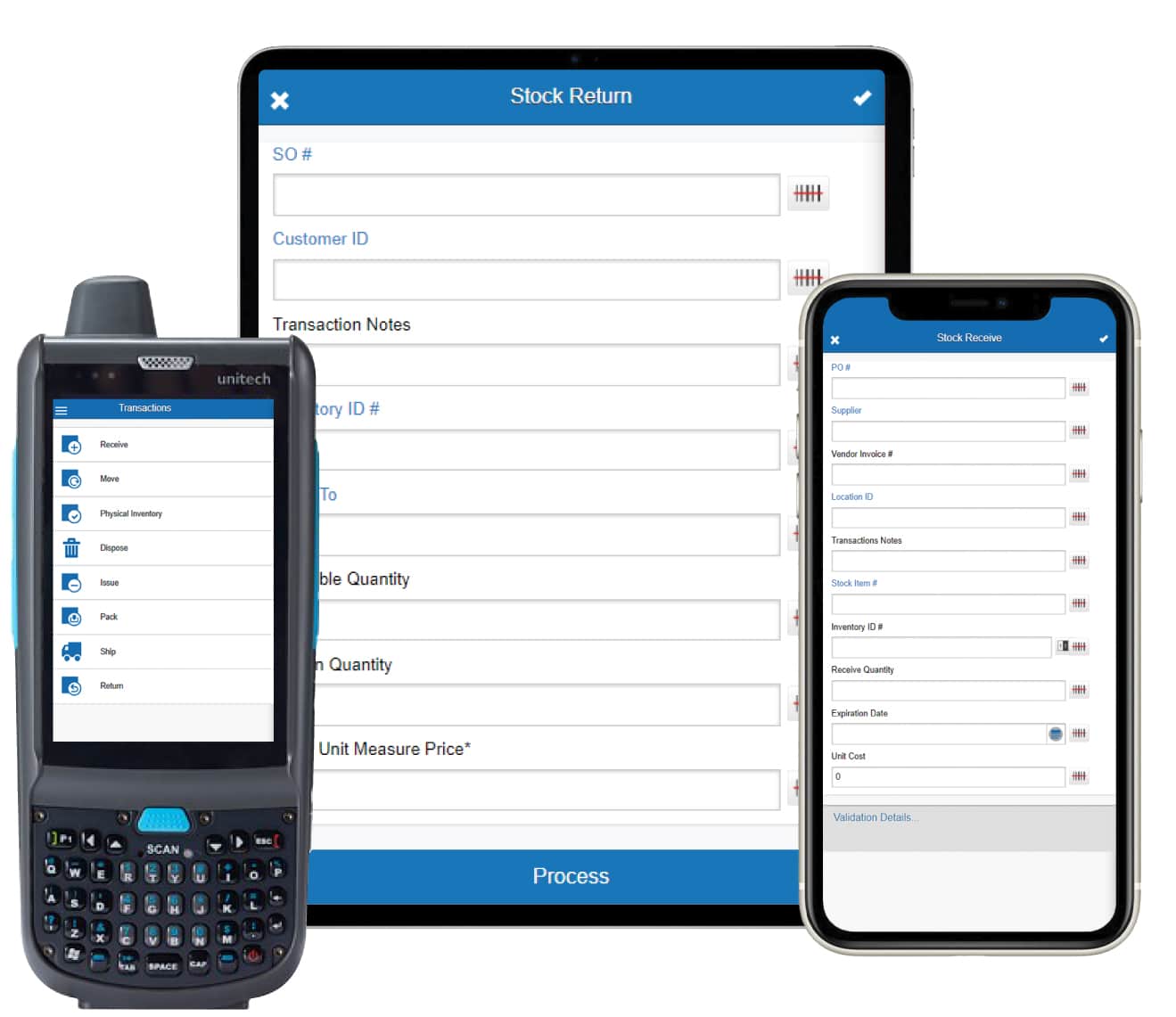 Users are provided full access to all functions of the Standalone Inventory Software including all reporting and transaction types and much more.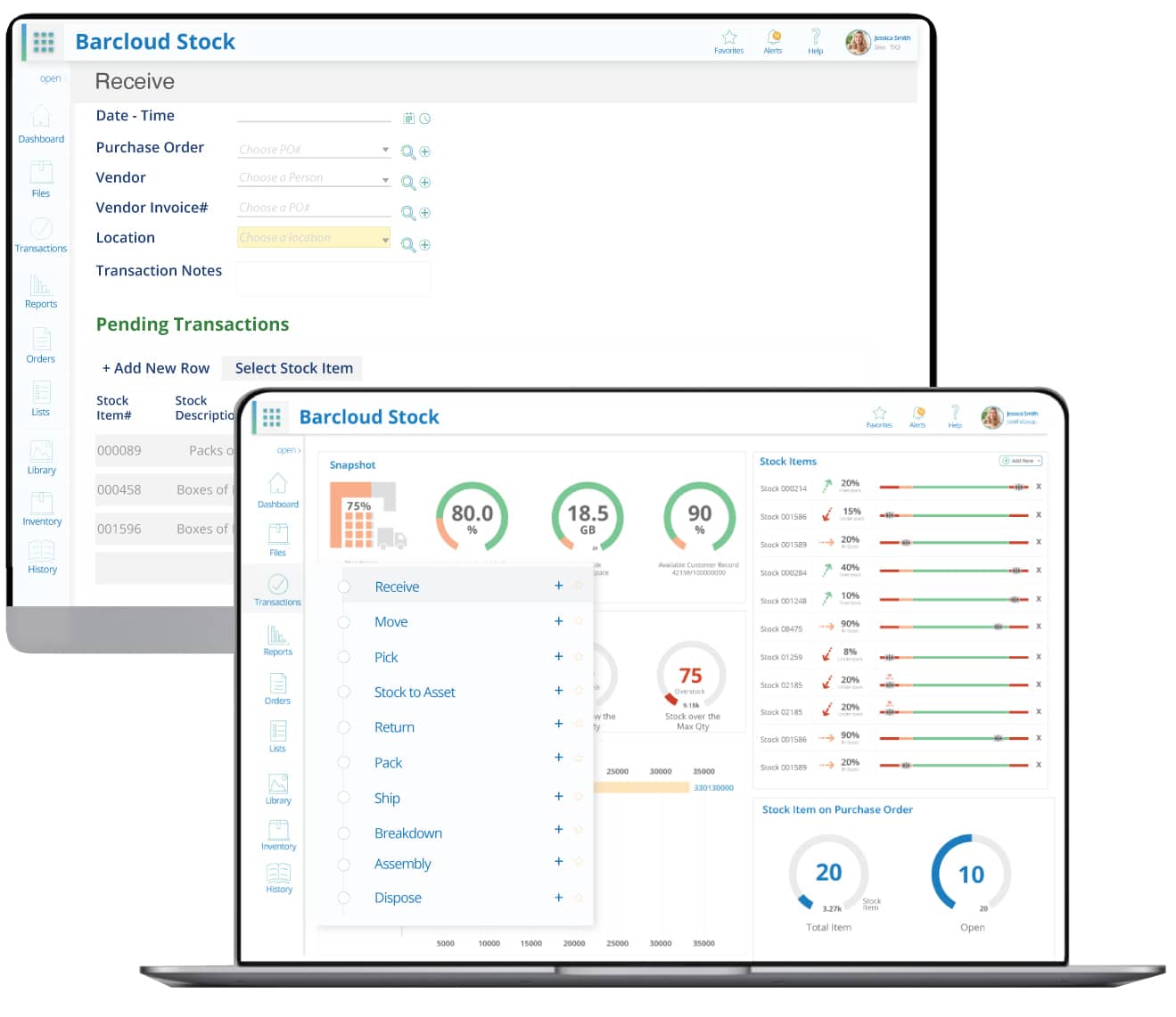 Numerous Reporting Options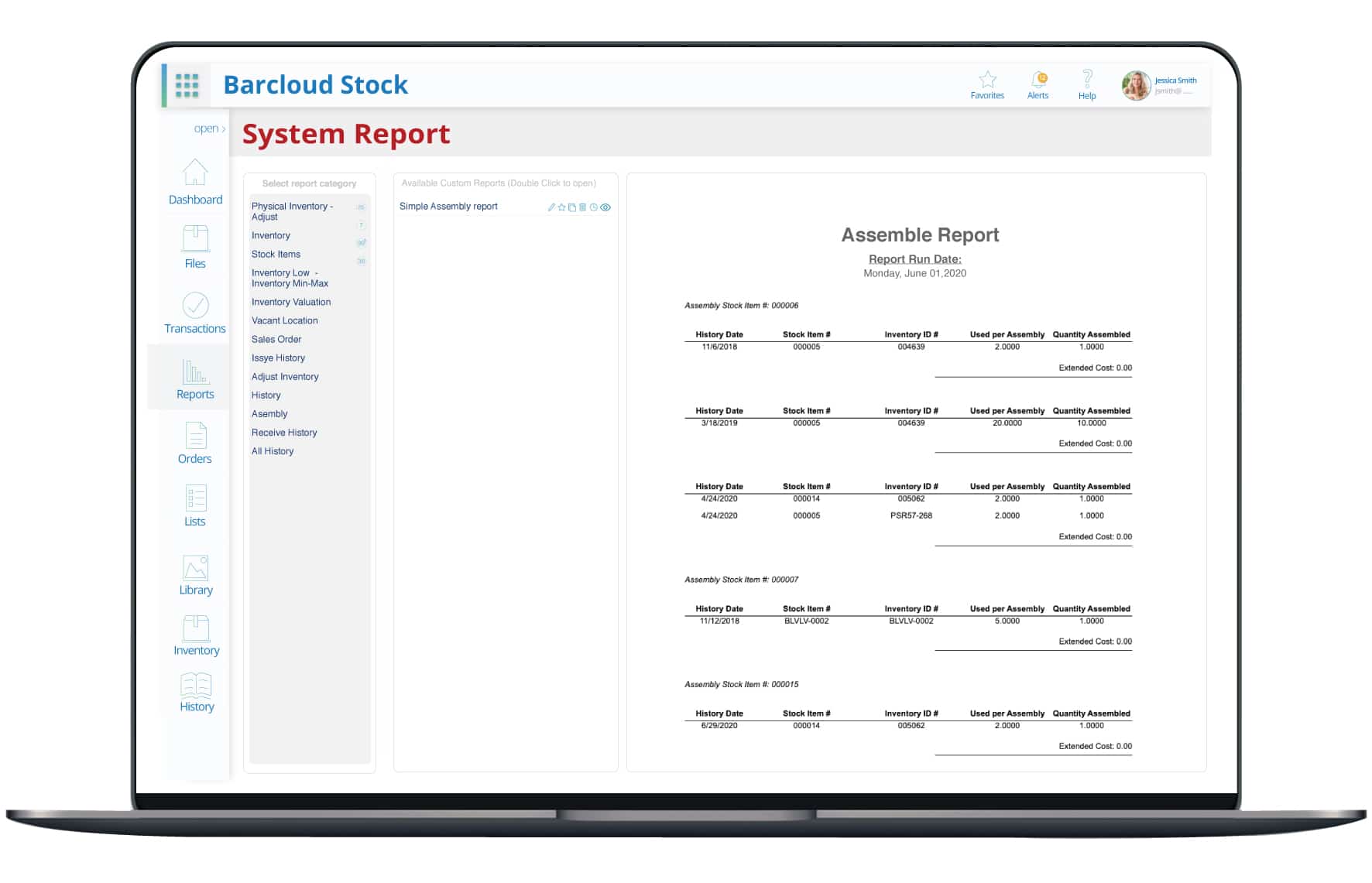 Reduce time spent on preparing and submitting the needed information by generating useful Pre-Made reports.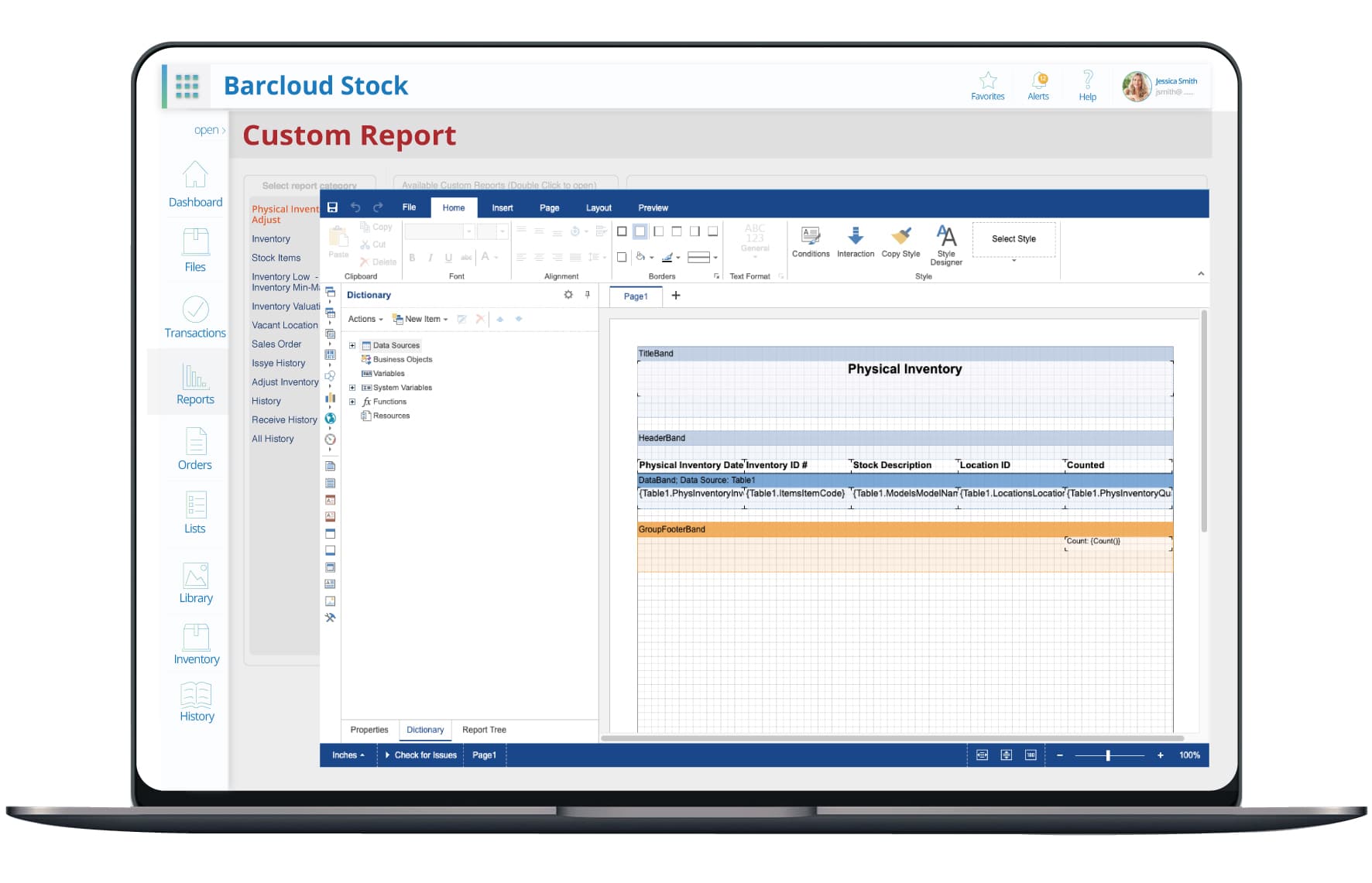 Make data based business decisions by creating insightful Self-Made reports.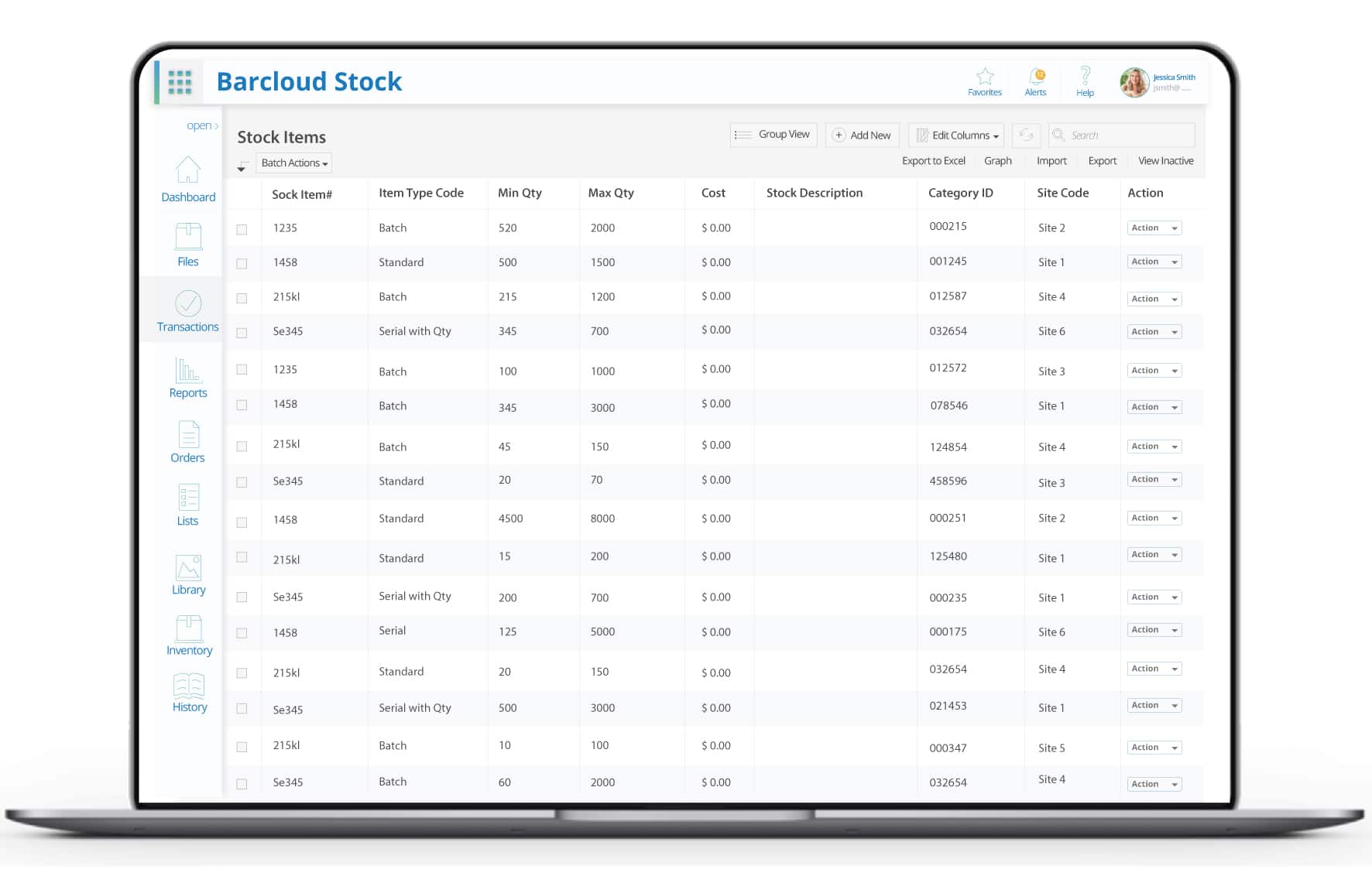 Display a wide range of Inventory items with their details by generating configurable Grid reports.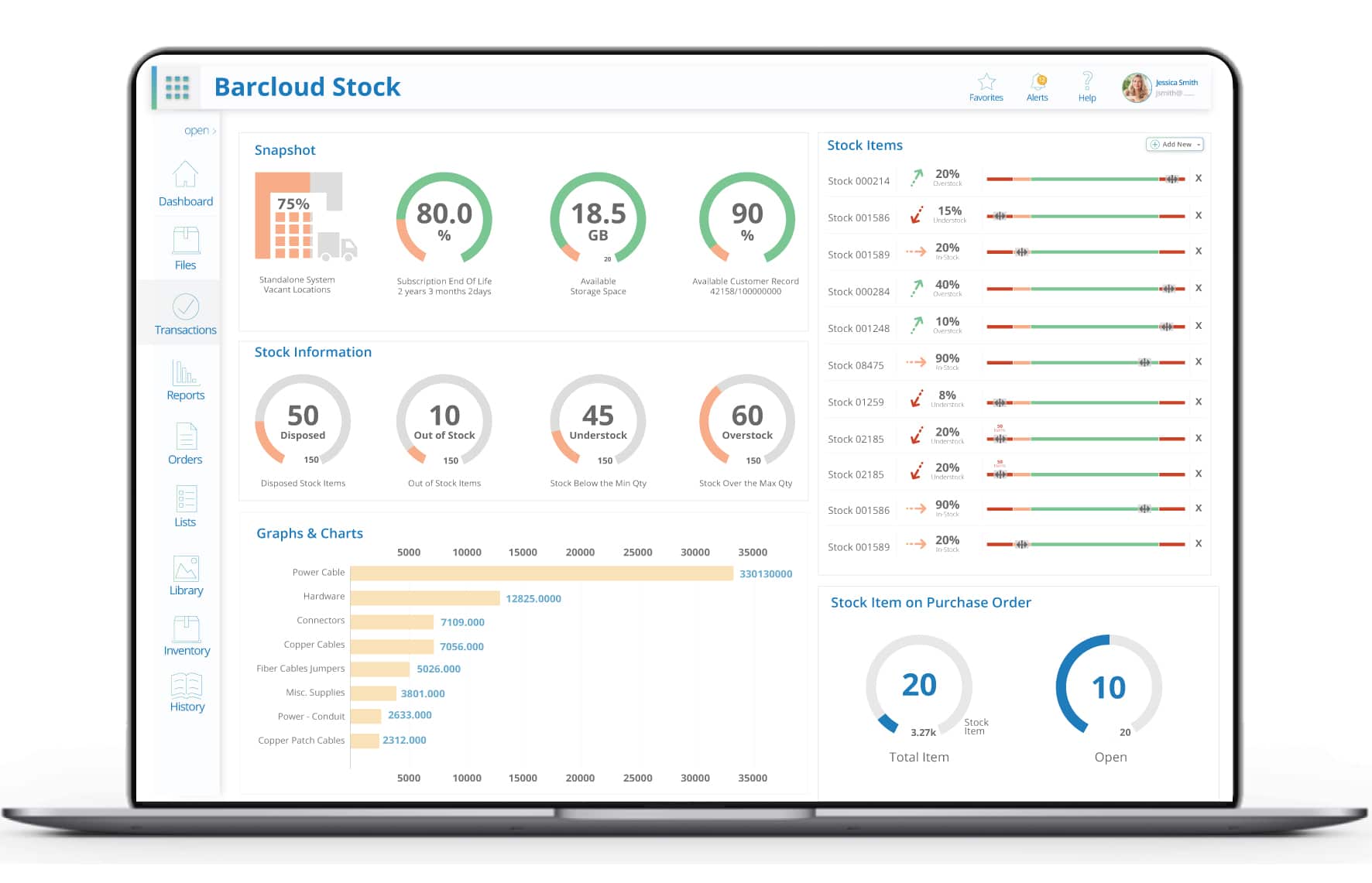 Provide full visibility over Inventory Items and their related transactions by using Dashboard reports.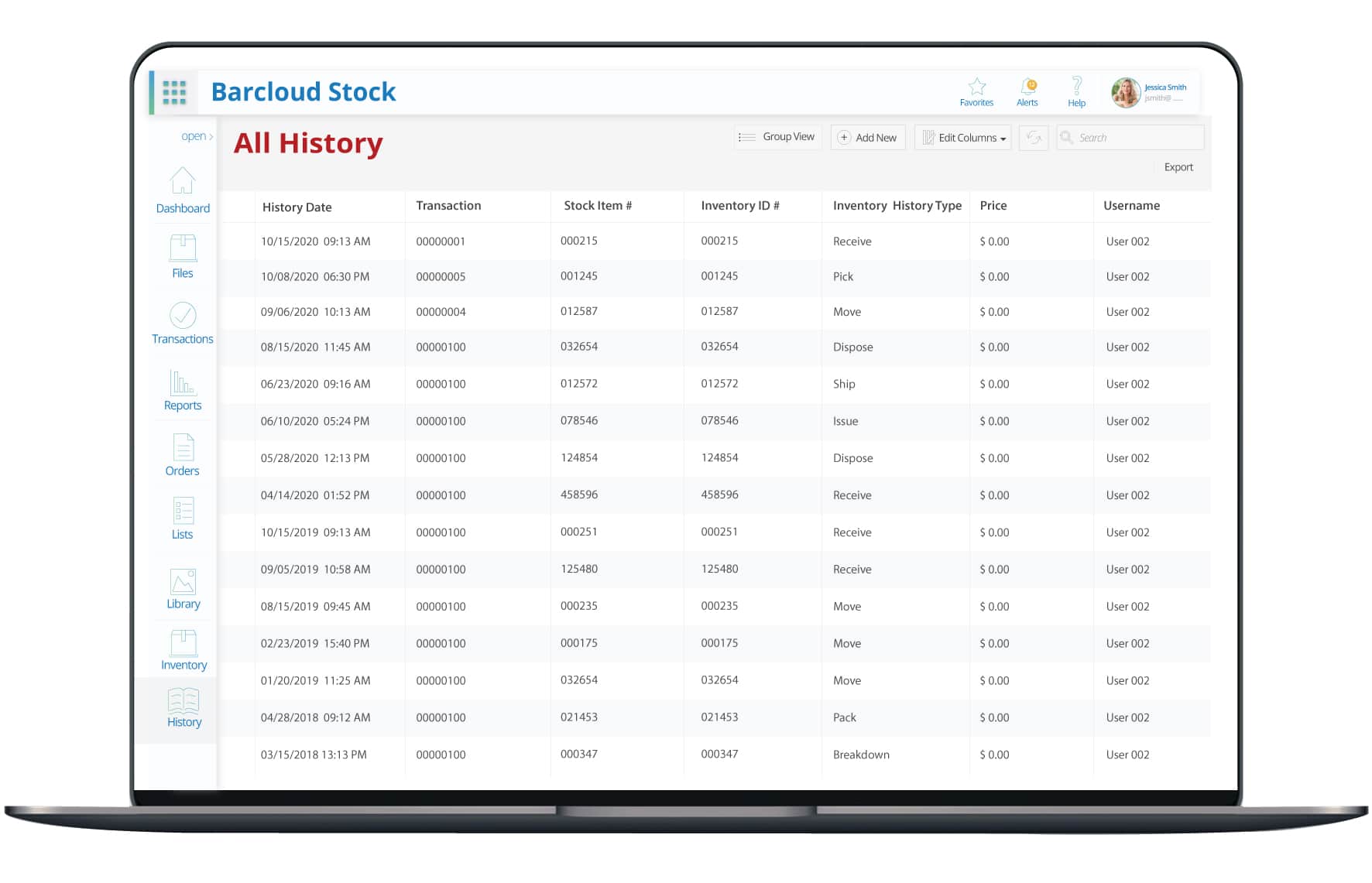 Understand the past and make decisions based on previous transaction history by generating Historical reports.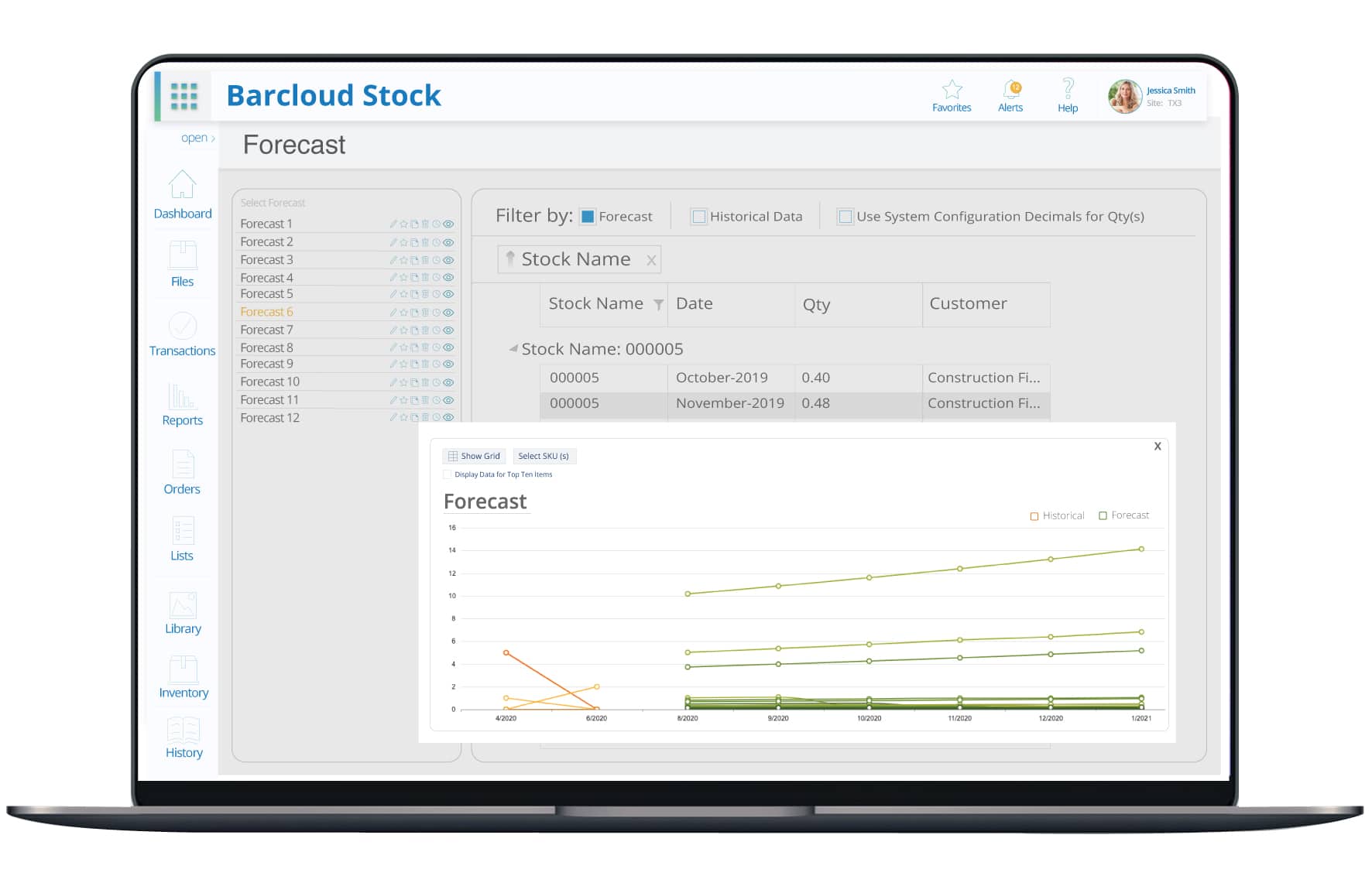 Improve accuracy by displaying trends and evaluating large data sets at a glance by displaying Graph reports.