Manage Maintenance Requests
In our Asset Tracking System, any employee can request maintenance on their assets via the "My Work Assets" interface. Administrators are able to set up these employees as "Maintenance Requestors" and can log in directly without additional system access.
Administrator Abilities
As an administrator in our system, you can set security and user access levels for each person. Therefore, in order to request maintenance in our system, administrators should set up users with the Shopper Security Level as a "Maintenance Requestor". Once ready to set these users up, follow the instructions in the next section.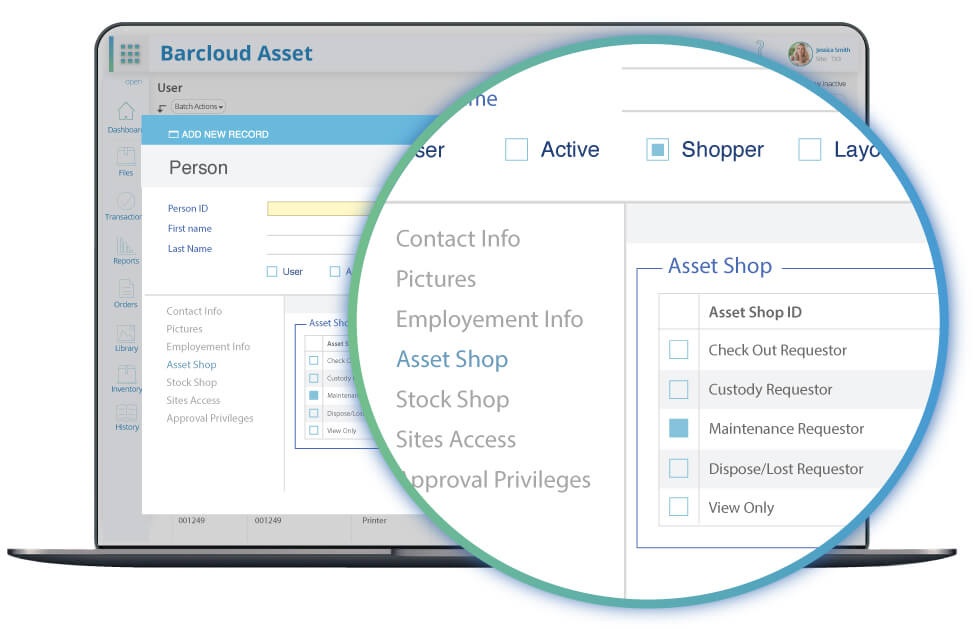 How Admins Set up "Maintenance Requestors"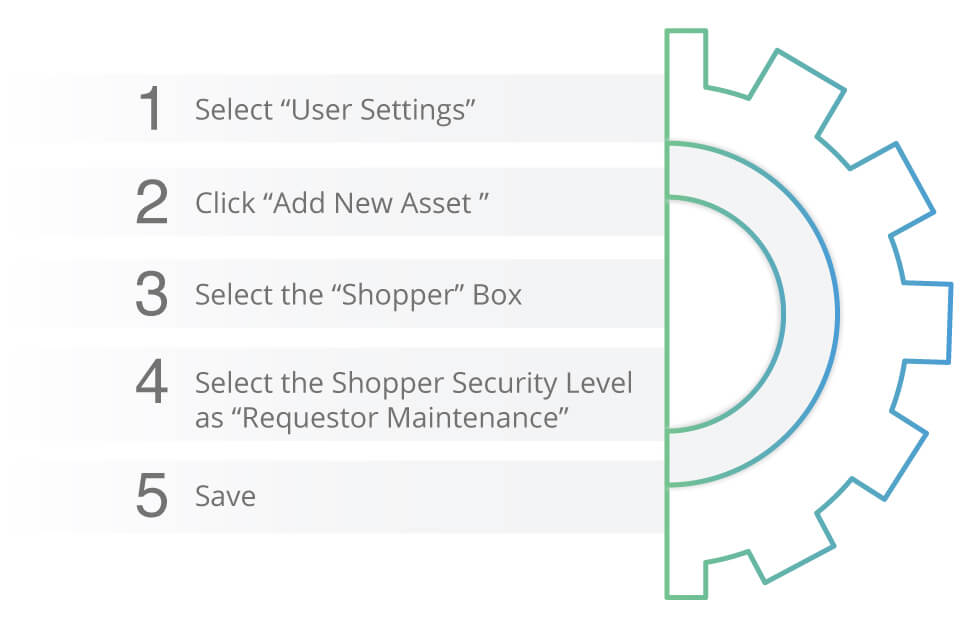 "Maintenance Requestors" can be set up as new users or created from pre-existing users. Begin by clicking Admin in the User Profile drop-down at the top right corner of the screen and follow these steps.
Request Maintenance
Once you are set up with the security level of a "Maintenance Requestor", you now have the ability to request maintenance on any asset. To do so, navigate to the "My Work Assets" interface and there you will see all of the assets assigned to you. Then, simply open the Maintenance request window, choose a priority level for the request, select or create a maintenance type, and provide specific notes about the maintenance request.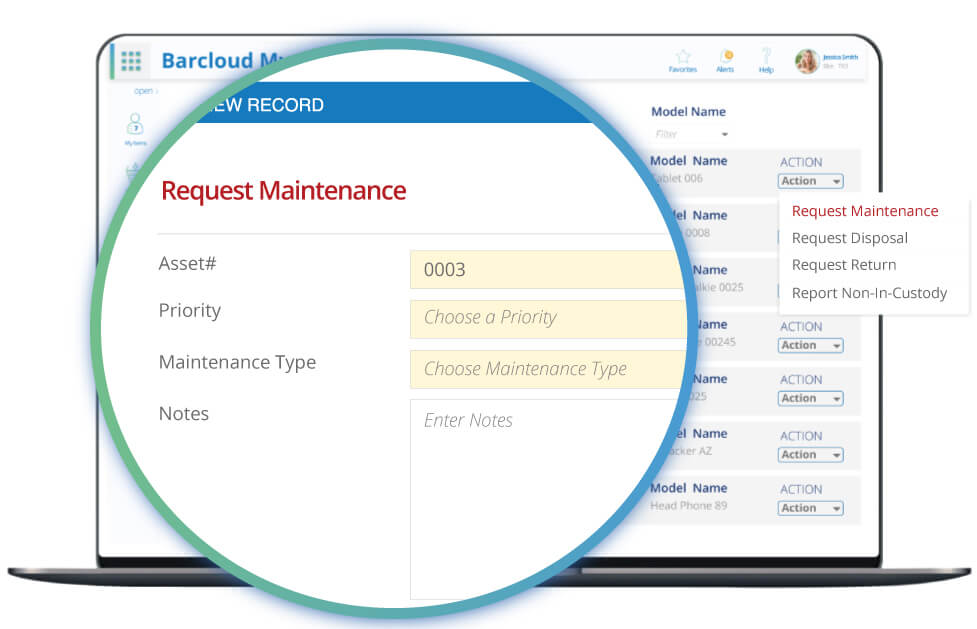 Configurable Alerts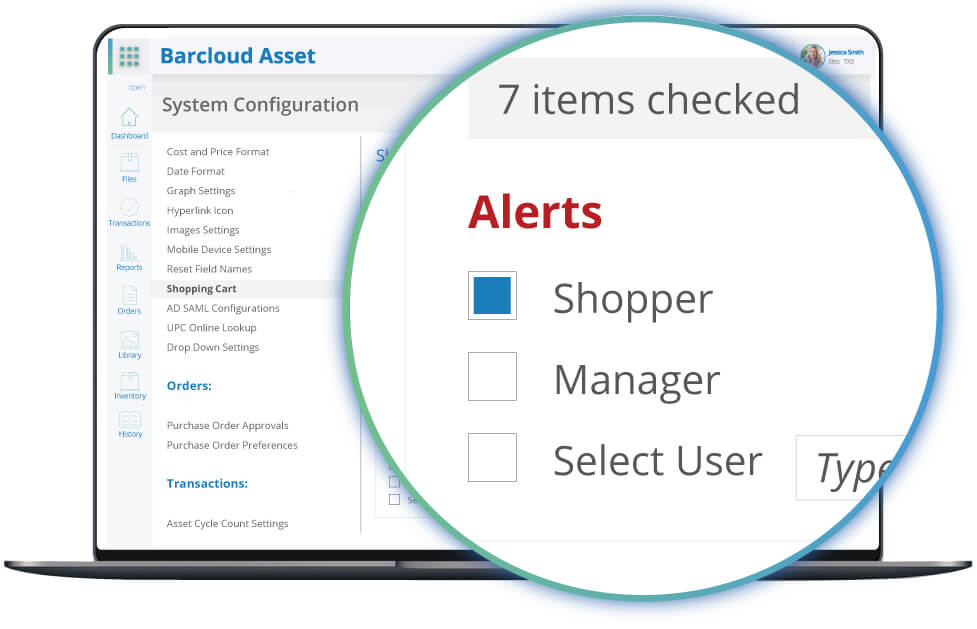 In order to stay informed on all requests and maintenance notifications, administrators can set up configurable emails for when a new request is submitted. In system configuration, navigate to the "Shopping Cart" and see the "Alerts" section. Here the administrators can select who can receive alerts, either Shoppers, Managers, or select a specific user in the system. Also, select if the users will receive the alerts via email directly or CC'd.