Streamline the Receive Inventory Process
Our Inventory System enables organizations to streamline the daily inventory receive process. With this feature, users can receive 4 different types of inventory and choose the location for each item effortlessly.
What Makes us Best In Class
We built it for everyone and not just the System Users
All Employee /

Non System Users (Shoppers)

View Only Users

Concurrent System Users

System Administrators

View History
Generate Reports
Receive Four Inventory Types
Inventory Signature Capture
Receive Inventory to a Predefined or Default Location
Instead of having to manually enter the same location each time you receive inventory stock items, our Inventory Receive feature gives users the option to receive these items to a predefined or default location automatically. Some organizations like to keep a certain type of inventory in one location and others in another. Setting a default location can ensure that  the same inventory type gets received at your preferred location each time.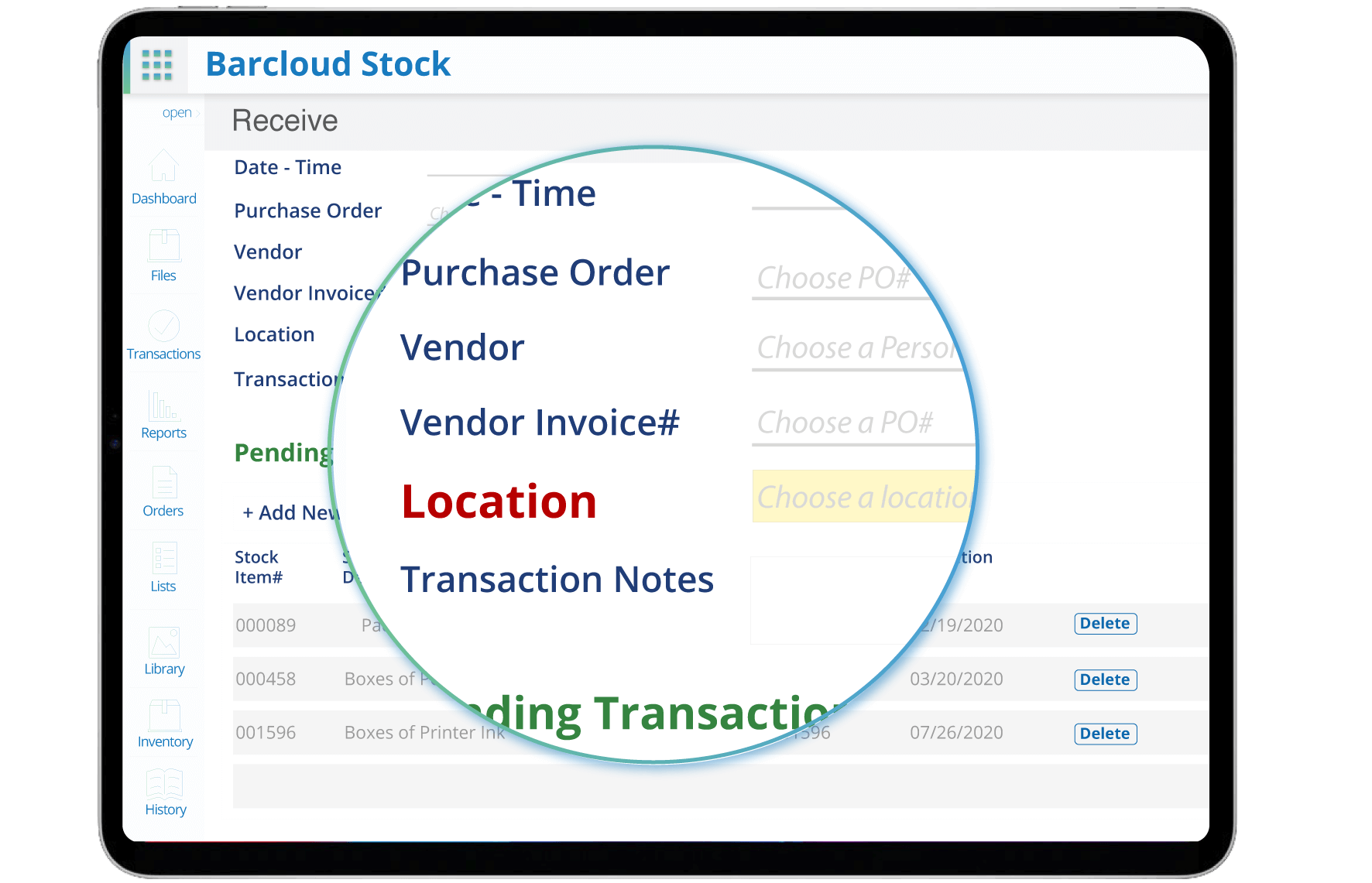 Receive Inventory Unit of Measure
The Receive Inventory feature also allows users to easily receive inventory using many different types of units of measure such as quantity, volume, length, weigh. For example, users can receive different types such as asset sizes, spools of wire, chemical drums, or pallets.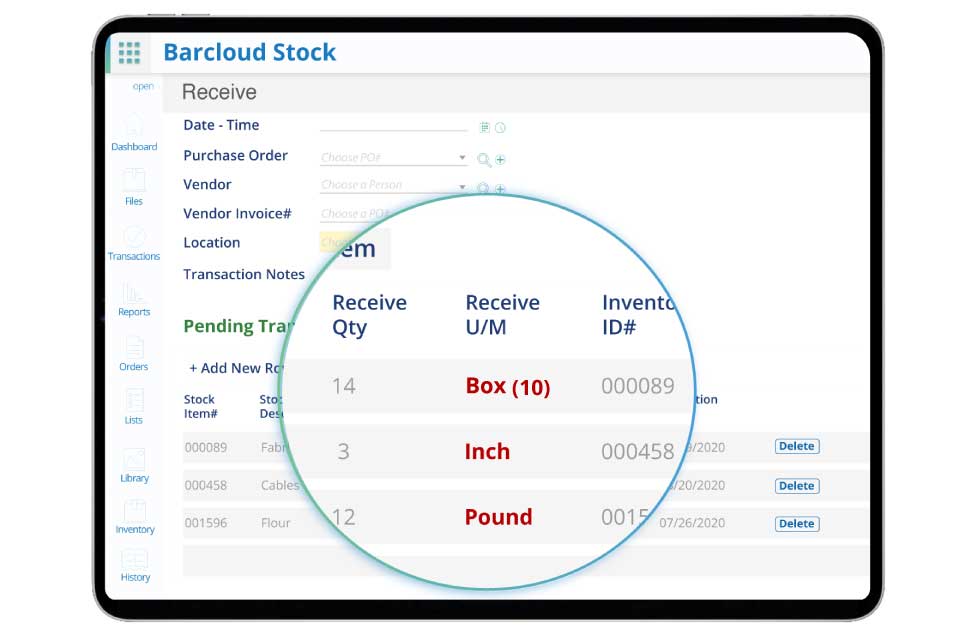 UD Fields Receive Inventory Configurations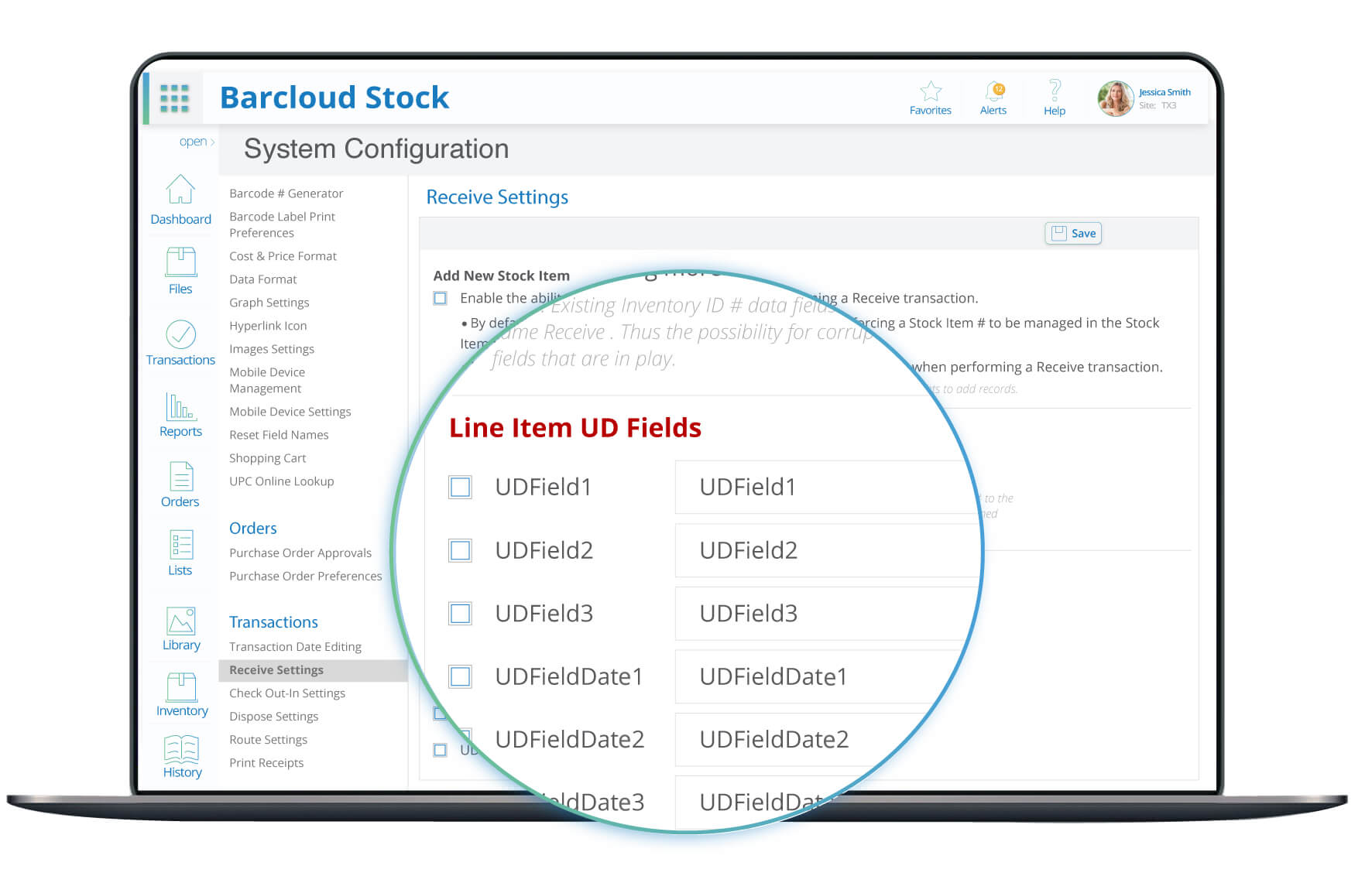 Admin Users have the option to add up to 3 configurable fields such as color or serial number, and 3 configurable date fields such as manufacturing date or QA date.
Receive Four Types of Inventory
Receive Inventory from the Mobile App
Easily receive Inventory from our Mobile App. As an Admin User, you can save time by pre-configuring our Mobile App to include routines such as default quantities. This would eliminate the need to enter the quantity each time an item is received.