Reserve Tools, Equipment, and other Assets
Our Asset Reservation feature allows Asset Tracking system users the ability to see their organization's available assets, reserve assets to be Checked-Out at a later date, and view a calendar of the entire organizations asset reservations.
Calendar View for Scheduling
Visually track equipment or tools that are reserved using our calendar view interface. The calendar lets you quickly view which assets are reserved in the future to better plan for the sharing of these "Work Assets".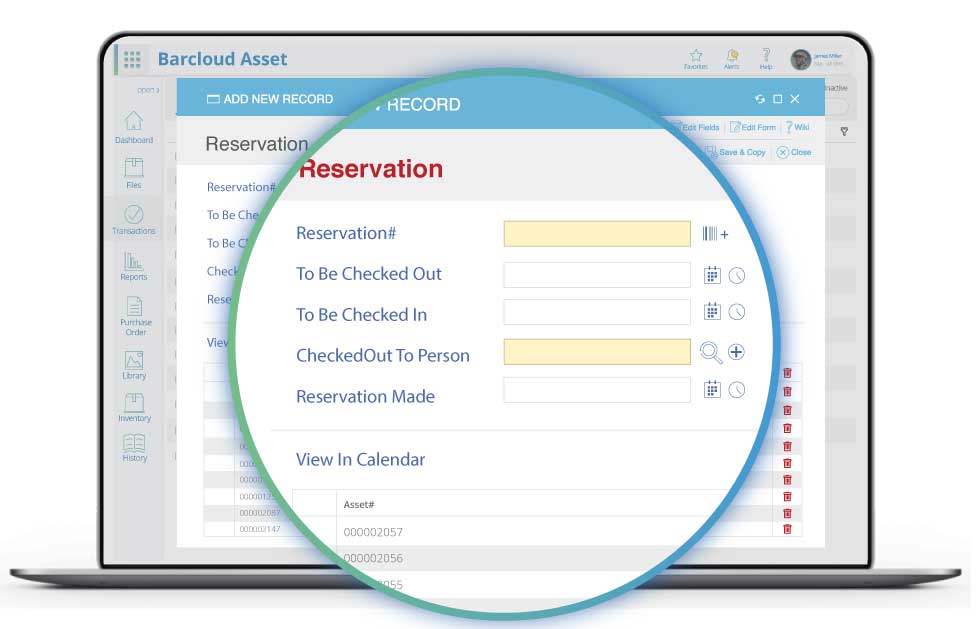 Benefits of our Asset Reservation Feature
See Calendar View
Choose between the monthly, daily, and agenda (list) viewing formats.
Filter for Necessary Information
To see assets that are already reserved or checked out.
Be Alerted
Enable Reservation Alerts for users to be notified via email or text.
"Reservation Only" User Access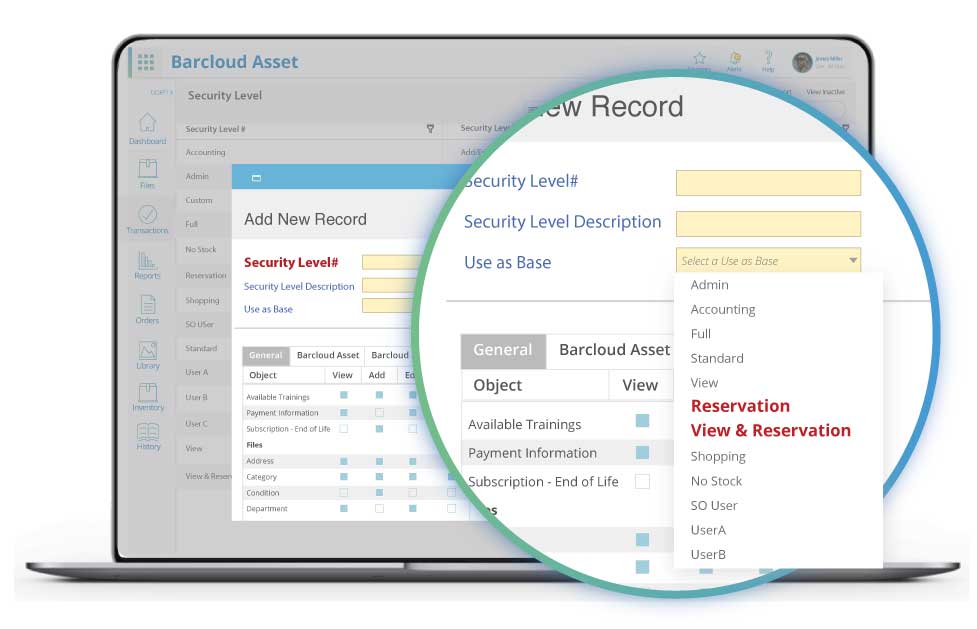 Our Asset Tracking System is designed to cater to all types of organizational personnel with varying security level access, from administrators to view-only users. Within those types, there is a "Reservation Only" access level for users who would like to reserve shared assets within the system. These users can login to the system and make reservations for available assets.
"My Work Assets" Shopping Cart
Authorized non-system users have access to the "My Work Assets" interface where they can view the list of assets assigned to them, reserve items for the future, and even request maintenance or disposal of assets.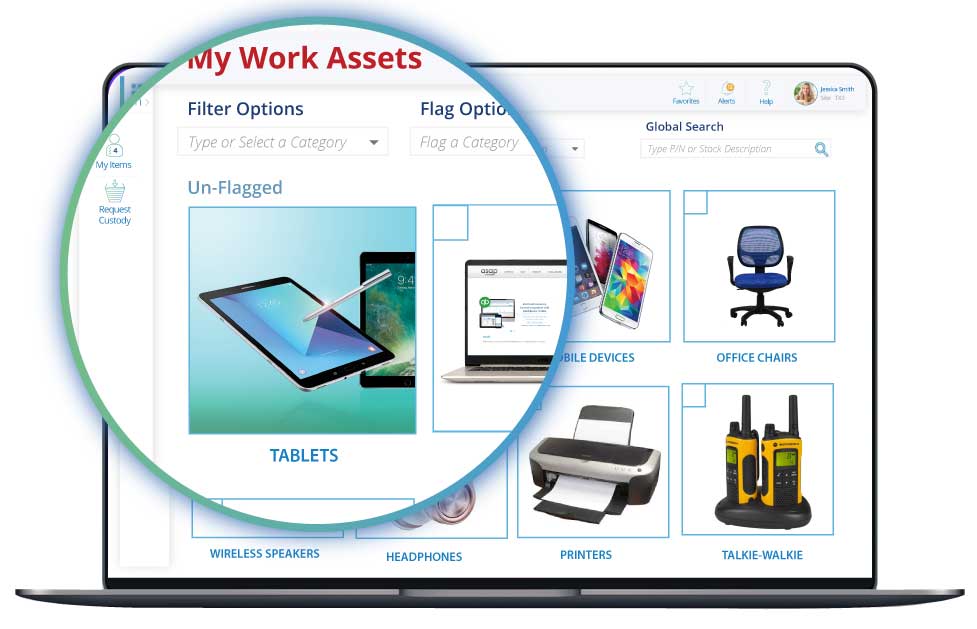 What Makes us Best In Class
We built it for everyone and not just the System Users
All Employee /

Non System Users

View Only Users

Department Managers

Concurrent System Users

System Administrator

Receive Reservation Alert
Reserve an Asset
Asset Reports
View History
Access the "My Work Assets" Interface
Reservation Alerts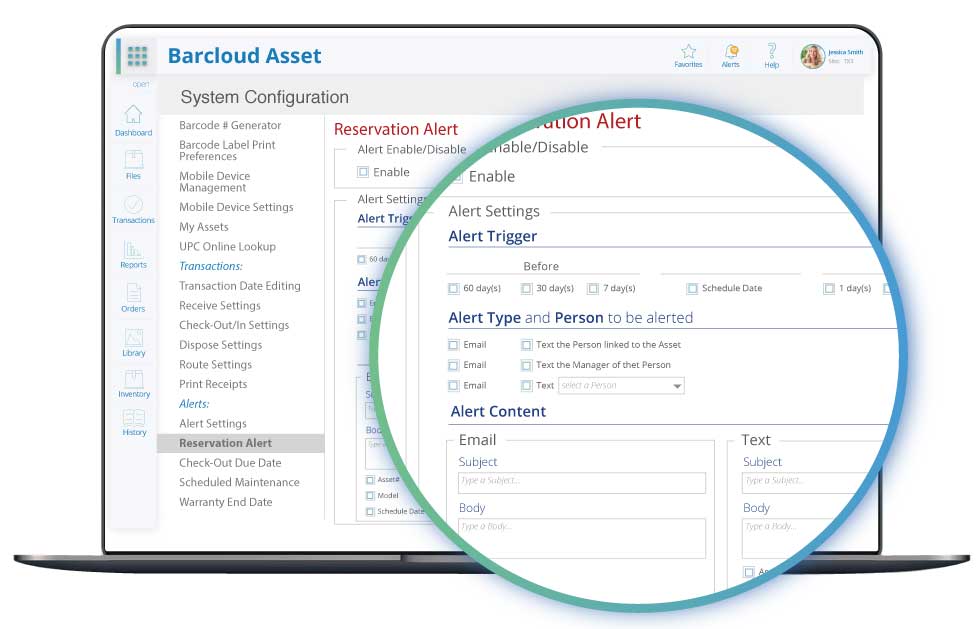 Users have the choice to enable or disable alert triggers specifically for those with reservations.
When? Before, after, or during the time of reservation.
How? Send by Email or Text
Who? Choose to send to either the person linked to the reserved Asset or the manager of that person linked to the reserved Asset.
What? Users can configure the Text or Email with: "Subject" and "Body". Also, users can choose to include: Asset #, Model #, Asset Name, Serial #, Person Name, Location, Scheduled Date.
Asset Reservation on Mobile App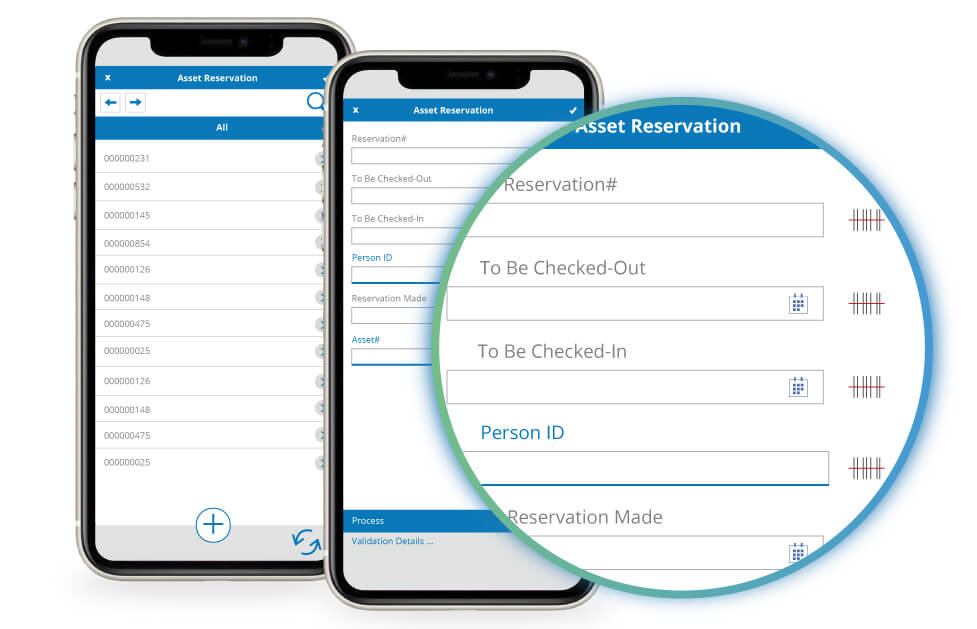 Instantly reserve assets for a date and time in the future with our
Asset Tracking Mobile App
.  Available for iOS and Android devices, the Mobile App allows for easy tracking in the palm of your hand.