See your Inventory Items on a Blueprint or Floor Plan
Our Barcode Based Inventory System provides the Inventory Layout Feature. This feature enables our Inventory management system users to quickly and easily visualize the physical location of their available Inventory items on a blueprint. This feature is designed for users to see a floorplan and search for where items are located within that floorplan. Once an Inventory item has been located, a simple click will let the user see all the details.
How Does Blueprint View Make Your Life Easier?
User-friendly and easy-to-navigate
Utilizing maps, floorplans and blueprints configured exactly to your warehouse's specifications, we make sure that our features employ an intuitive user interface.
Maximum visibility in real time
When your inventory levels are updated, our software automatically populates that information system-wide, meaning that you get real-time data whenever in blueprint view.
Get a comprehensive view of your warehouse
Once configured, the blueprint is personalized specifically to your warehouse, able to show you exactly where each inventory item is and all their details with just a few clicks.
Administrator Abilities
System administrators can do more with our inventory management software's blueprint feature than other users. They can:
Add Addresses: Add the specific addresses of warehouses, buildings, factories, etc.
Attach Photos: Attach photos of the locations for better recognition
Upload Floorplans: Upload a floor plan, or blueprint, of each location
Set Security Levels: Set security levels in order to control what certain users can see
System User Abilities
Normal system users can do a lot with our blueprint feature too. They can:
See Locations: See the exact location of Inventory items on a floor map
Choose Map View: Choose to view the map in either terrain or satellite view
Open Street View: Drag the Pegman onto the map to open street view
View Quantity: View the total quantity of available Inventory items
Filter View: Filter the view by either site, building or floor view
Streamlining your Inventory management process
Managing your inventory manually takes a lot of time and energy. Not only that, but mistakes are much more likely to happen when you are trying to manage everything by hand or memory. Implementing an inventory system makes your inventory tracking process so much more efficient. Especially with our blueprint layout feature, you'll have much more visibility of your inventory than you would with excel sheets.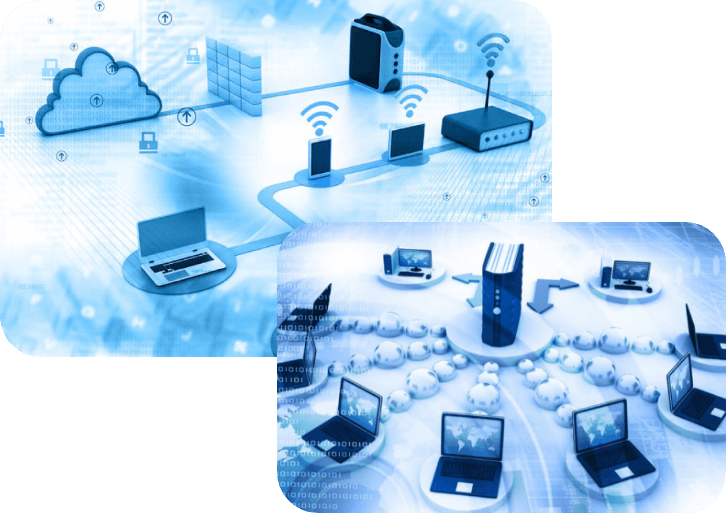 Cloud-Based and On-Premise Hosting
Our inventory system comes with two hosting options; Cloud-based, and on-premise. With our cloud based option, you can host your system and inventory data in the cloud. With our on premise option, you can host your system and inventory data in-house. This means you are in charge of your own system security while the cloud based hosting puts your security in our hands. We have an extremely secure system but we designed our on premise option for those who have many security regulations that would prefer to handle their own security.