One Inventory Software for All Users
We take into account what many Inventory System providers do not. Our powerful Barcode Inventory Software is designed to cater to all Organizational Personnel. We divided all potential Users into five categories: Administrative Users, Concurrent Users, Inventory Mobile Users, All
Personnel /Non-System Users, View Only Users
Type 1: Administrative Inventory Software Users
Inventory Administrators are technical Users who have skills to configure the System, the Security Levels, and address the technical needs of the Organization.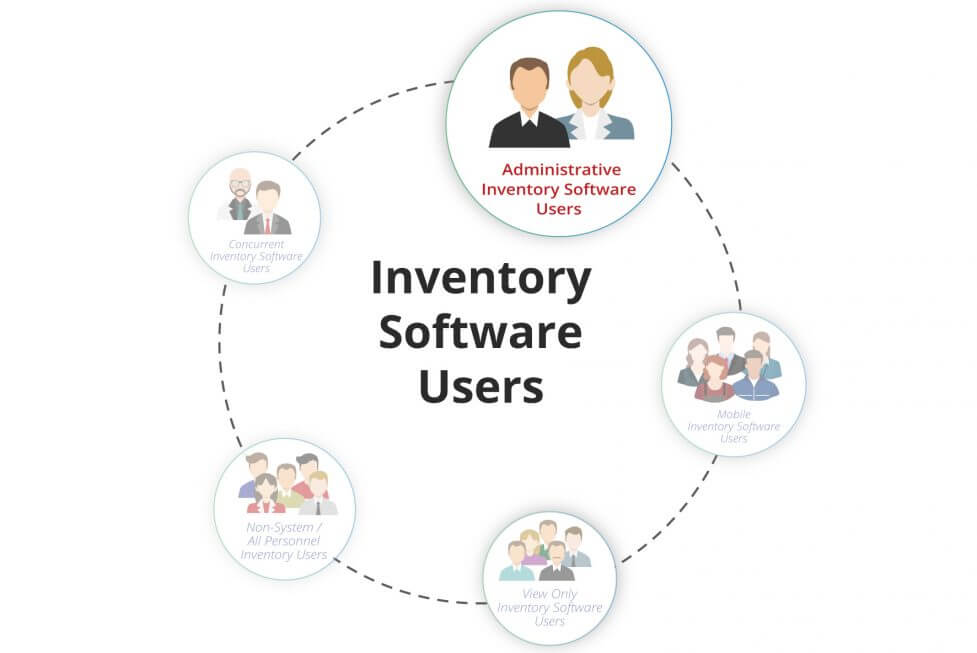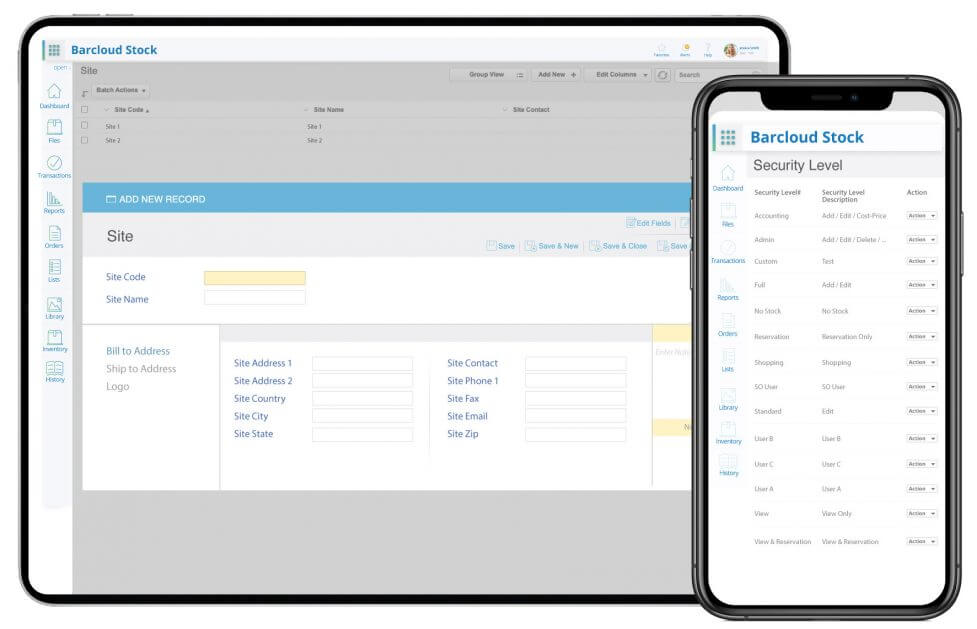 The Abilities and Functions of Administrative Inventory Software Users
Configure 50+ Inventory System functions to match Organizational needs and requirements

Configure transaction settings

Control Orders

Create new sites

Set Security Levels for

Users

Generate Global

Inventory

Reports on important departmental data 
Type 2: Concurrent Inventory Software Users
Our Barcode Inventory Tracking System is extremely User friendly and offers the day to day System Users the ability to easily navigate. Designated concurrent Users have the ability to access all aspects of Organizational inventory including receiving, moving, consuming, and all other designated functions of the System.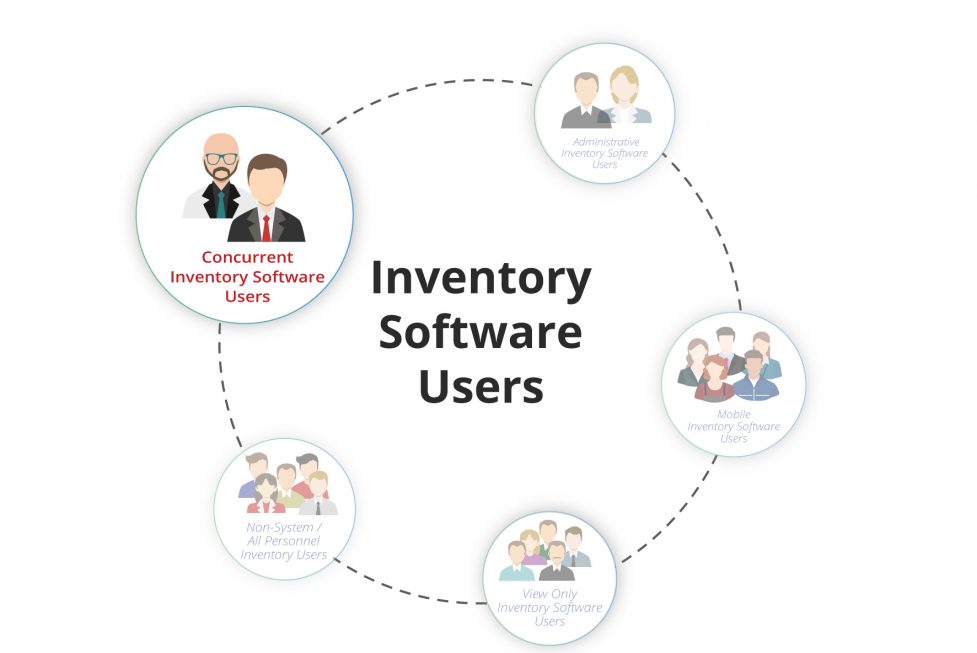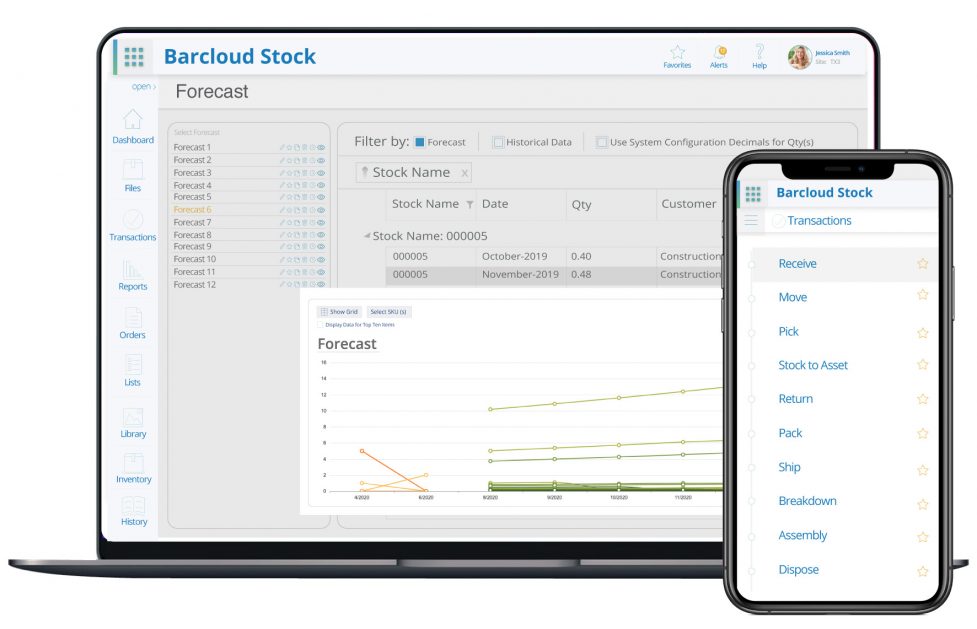 The Abilities and Functions of Concurrent Inventory Software Users
Conduct

Inventory

transactions

Create new

Inventory

records

Create and run pre-existing and self-made Reports

Configure personal view preference

View historical data
Type 3: Inventory Mobile Users
Users can download the Mobile Application which will provide them with the ability to conduct transactions using their Barcode scanners, cell phones, or tablets.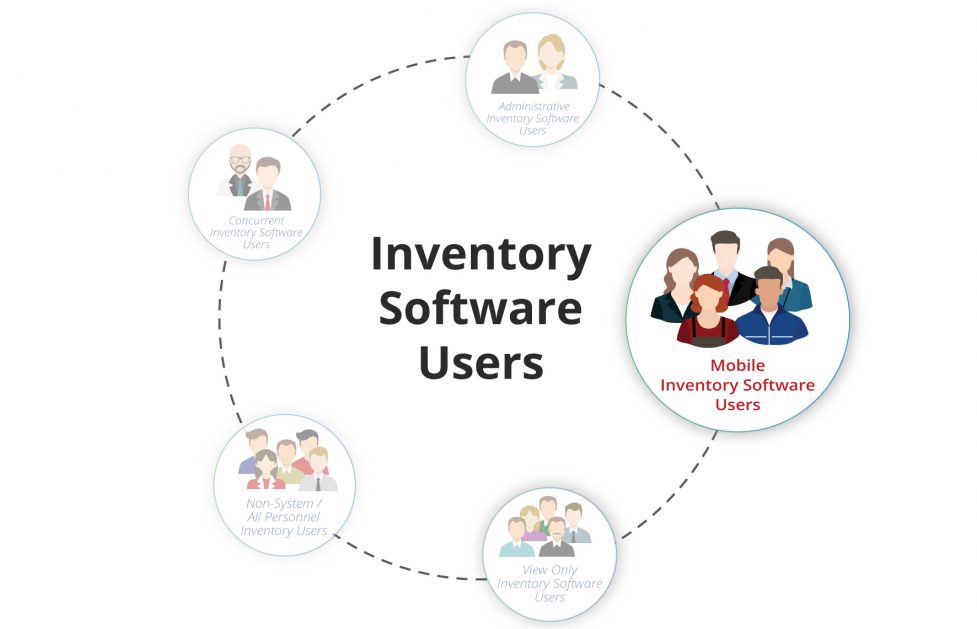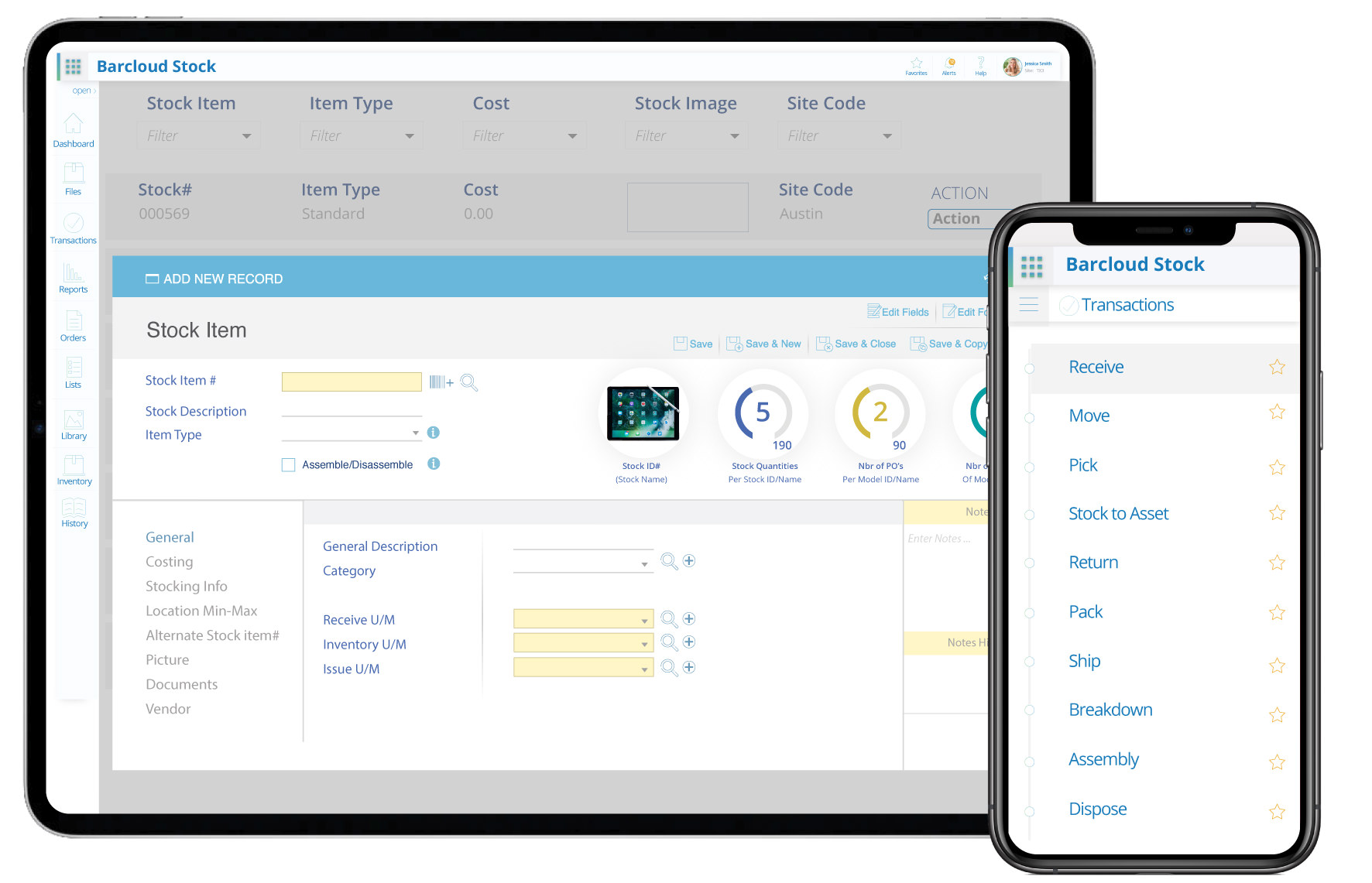 The Abilities and Functions of Inventory Mobile Users
View existing and add new

Inventory

items, locations, addresses, vendors, customer data, and access Dispose To files

Create and view Purchase and Sales Orders

Perform transactions such as Receive, Move, Pick, Stock the Asset, Return, Pack, Ship, and much more

Generate Reports based on Inventory items and current stock

Inventory
Type 4: All Personnel /Non-System Inventory Users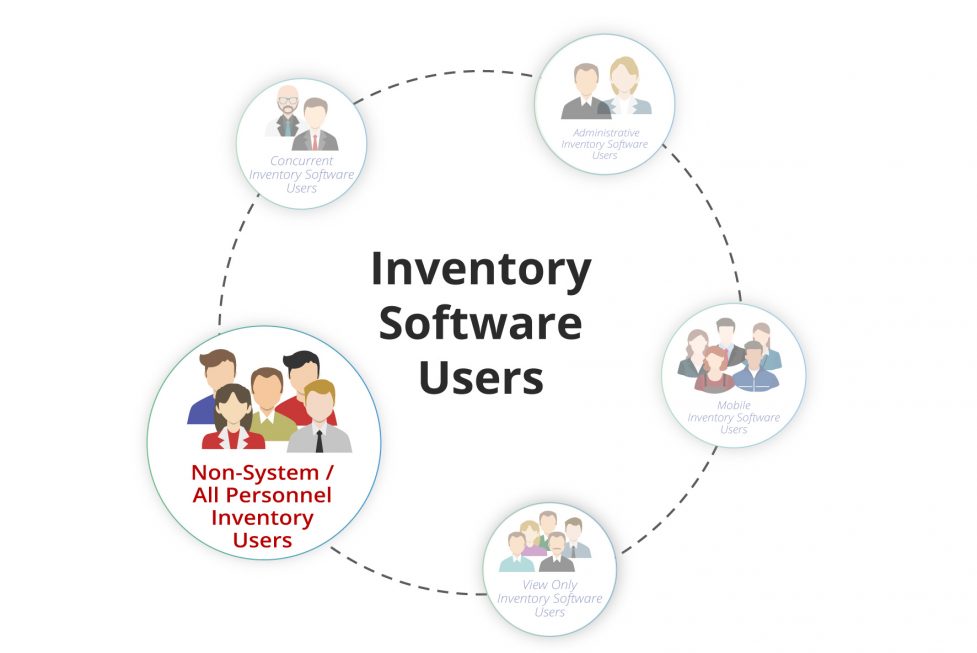 Designed with something for everyone, each designated Inventory Software User in the organization can have individual interface access to the Inventory Requestor that is linked to their organization's Inventory.
The Abilities and Functions of All Personnel /Non-System Inventory Users
Browse & Request available Inventory items

Flag the desired

Inventory Items

Modify Items in the Inventory Requestor Feature

Check Orders

Check the approval status of the submitted orders

Check orders that are approved and ready to be released to customers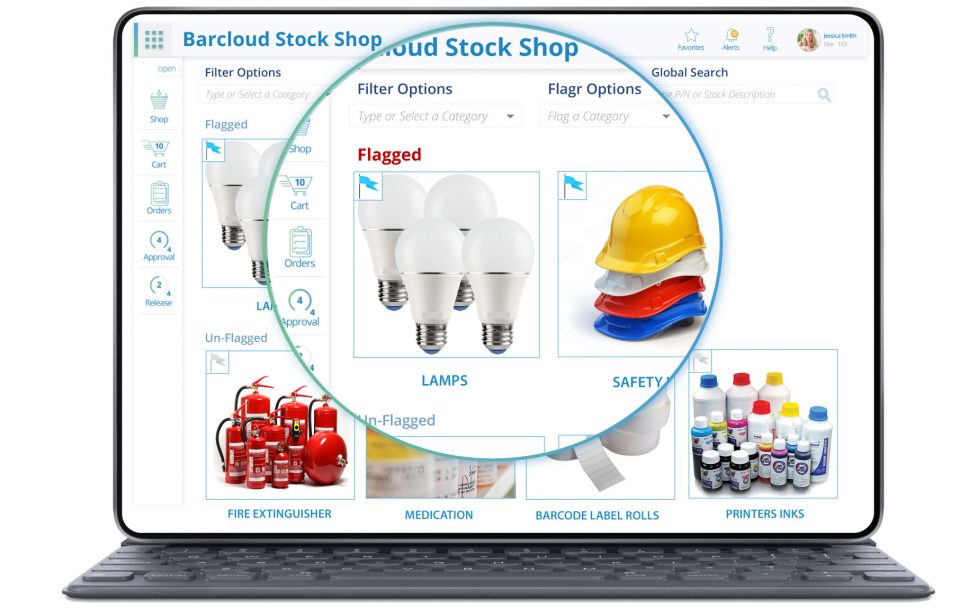 Type 5: View Only Inventory Software Users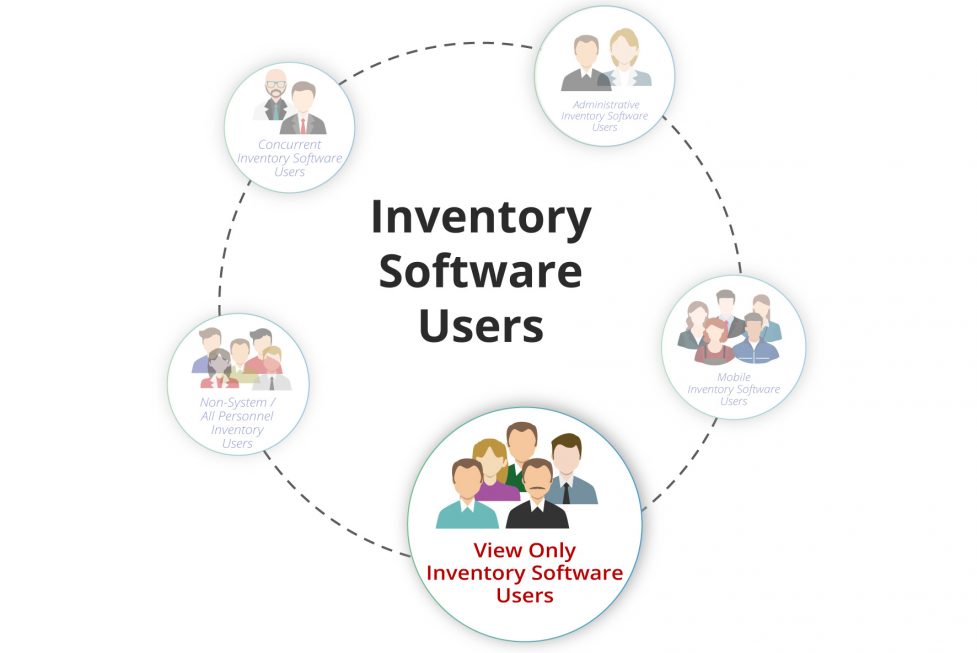 Designated View Only Users are empowered to view all order types and all Inventory transactions. Any User who is not a System User can be assigned as a View Only User or View Only Requestor.
The Abilities and Functions of View Only Inventory Software Users and Requestors
View Only Users: they can view and run Reports, view History data, view and search Inventory on hand, and view the Library
View Only Requestors: they can navigate to the stock request and view Inventory items