One Inventory Software for Everyone
At our company, we prioritize aspects that many Inventory Control System providers overlook. Our Barcode Inventory Software is the perfect solution for everyone within your organization. We designed it to meet the needs of all members of an organization, from top-level administrators to non-system personnel. To ensure maximum usability, we have categorized potential users into five distinct groups: Administrative Users, Concurrent Users, Inventory Mobile Users, All Personnel/Non-System Users, and View Only Users.
Type 1: Inventory Software Users with Administrative Access
As technical users, Inventory Administrators possess the expertise required to configure the system and its security levels. They are also responsible for addressing any technical needs of the organization related to inventory management.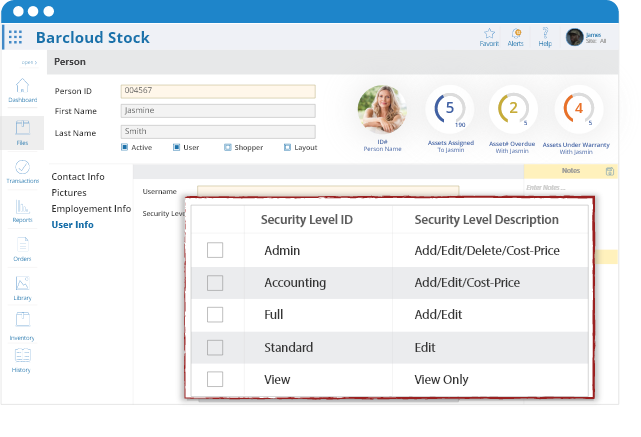 What Can Administrative Inventory Management Software Users Do?
Configure Over 50 Different Functions of Inventory System
Configure Multiple Transaction Settings For All Transactions
Control Any Orders That Are Made Within The System
Create New Sites Using Our Multisite Feature
Set Security Levels for Other Users of The Software
Generate Custom Global Inventory Reports
Type 2: Inventory Software Users with Concurrent Access
Our Barcode Inventory Tracking System is designed to be user-friendly, providing day-to-day users with easy navigation and inventory tracking capabilities. Concurrent users with designated access have the ability to manage all aspects of their inventory including receiving, moving, consuming, and other designated system functions.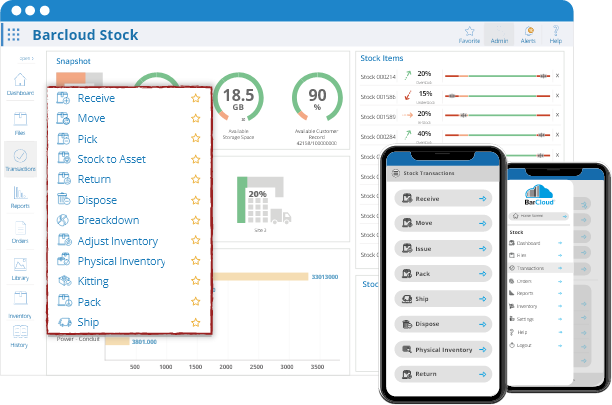 The Abilities and Functions of Concurrent Inventory Software Users
Conduct Day-To-Day Inventory Transactions
Create New Inventory Records Within The System
Create and Run Pre-Existing or Self-Made Reports
Configure/Customize Their Inventory DashBoard
Look up and View Historical Data For All Inventory
Type 3: Inventory Software Users with Mobile Access
Our barcoding software comes with a mobile application that can be downloaded by users. This mobile app allows them to conduct transactions using barcode scanners, cell phones, or tablets, providing them with the flexibility to manage inventory from anywhere.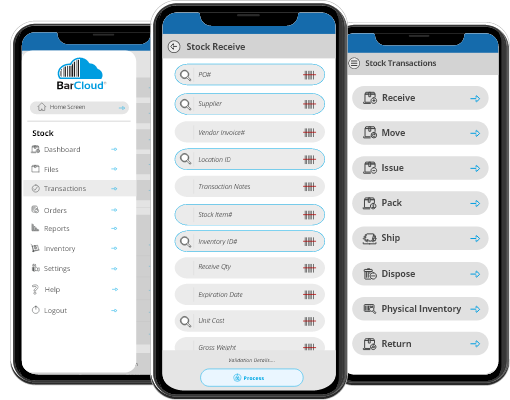 The Abilities and Functions of Inventory Mobile Users
View Existing/Add New Inventory Items, Locations, Addresses, Vendors & More
Access The Dispose Trancation and Dispose of Certain Files
Create and View Purchase and/or Sales Orders
Perform Transactions Such as Receive, Move, Pick, Stock the Asset, and Much More
Generate Reports Based on Inventory Items and Historical Data
Type 4: Inventory Software Users without System Access
Our inventory software is designed to provide access to each designated user within the organization, including inventory requesters who are linked to their business' inventory. With individual interface access, everyone can benefit from the software, even those without system access.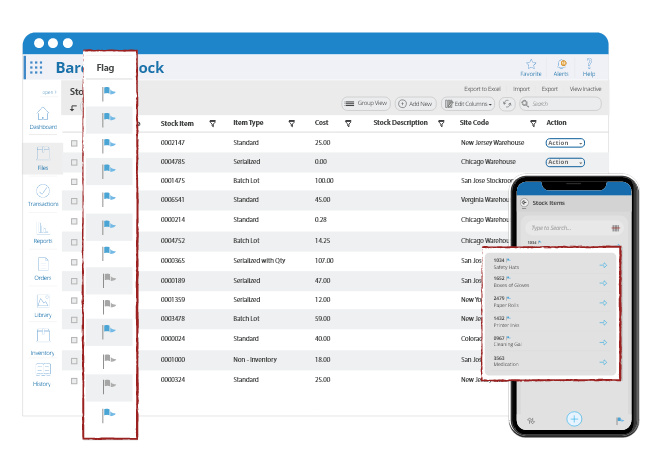 The Abilities and Functions of All Personnel/Non-System Inventory Users
Browse & Request Available Inventory Items
Flag Any of The Inventory Items within The System
Modify Items in The Inventory Requisition Feature
Check Orders That They Have Made
Check the Approval Status of Their Submitted Orders
Check Orders That are Approved and Ready to be Released to Customers
Type 5: View Only Inventory Software Users
Designated View Only Users may view all order types and all Inventory transactions. Any User who is not a System User can be assigned as a View Only User or View Only Requestor.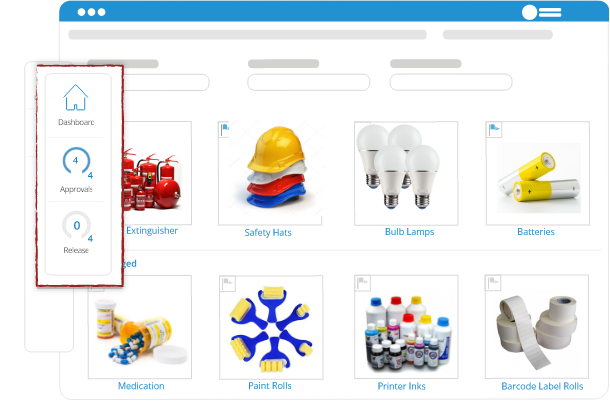 The Abilities and Functions of View Only Users and Requestors
View Only Users:
View Only Users can view and run reports, view historical data, search Inventory on hand, and view the inventory library.
View Only Requestors:
View Only Requestors can only navigate to the stock request form and view the Inventory items that are available within the organization.
Culinary Company Upgrades Their Inventory System to Handle Batch/Lot Inventory Management
Adopting our system has helped Nuovo Pasta's renowned recipes find its path to even greater success.