Tool and Equipment Asset Tracking System
Tools and equipment are major investments for contractors and construction businesses. The ability to accurately track these assets, which move around quite a lot is important and can save both time and money. Avoid project delays and unnecessary purchasing by cataloging your inventory and assets with barcodes, reporting on tool usage, and making everything easy to track with our Asset Tracking and Inventory System.
Monitor Tool Crib Access
Our equipment tracking solution reduces tool replacement costs with its real-time tool tracking and timestamp functions. By establishing a digital audit trail for all your assets, you can effortlessly track who has what equipment, when it was checked out, what tools are available/reserved, and when tools are due to be returned. This is an important aspect of proper asset management that will streamline operations and efficiency.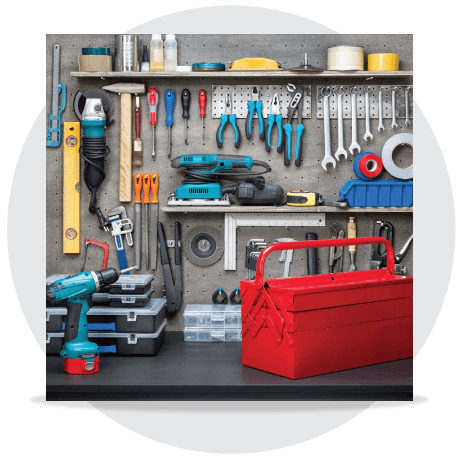 Key Construction Tool Tracking Benefits
Increased accountability and control
Eliminate data entry errors
Maintain maintenance, repair and calibration schedules
Account for borrowed, damaged and misplaced equipment
Instantly know where items are located
Create custom barcodes and catalogs
Always have the right amount of consumables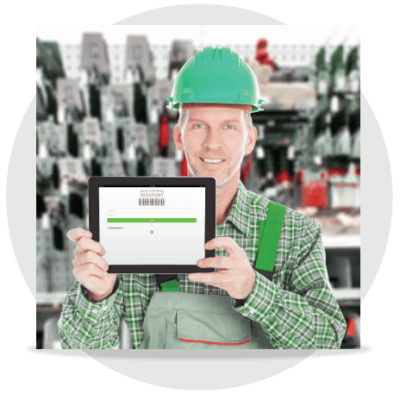 Mobile Construction Management
Manually taking inventory can lead to inaccuracies such as miscounts and be time consuming as well, especially when you are in the field. ASAP Systems' Asset Tracking Mobile App for rugged, dedicated barcodes scanners, as well as Android and iOS devices, enables you to easily perform Asset transactions and manage data while you work.
Always Have Enough Supplies
In addition to tool tracking, our robust, all-in-one Inventory and Asset Tracking System allows you to efficiently manage supplies and raw materials. Its inventory management features allow you to address varied inventory needs, such as purchase orders, reordering and bulk supply transfers, within the same system. This level of flexible and control makes it a great all in one inventory management and asset tracking solution for your business needs.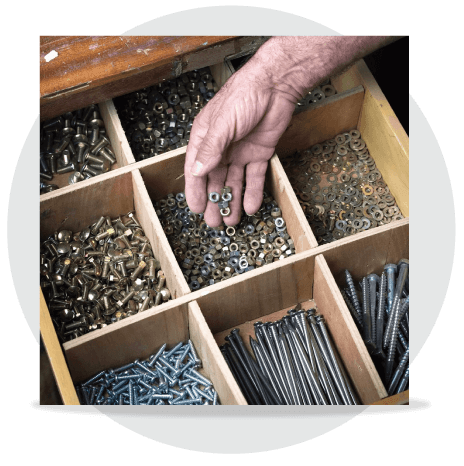 Accurately manage and track your valuable tools and equipment!