Powerful and Configurable Barcode Inventory System
Our Barcode Inventory System is used in industries such as Education, Information Technology (IT), Government, and many more. The Powerful Barcode Inventory System is intended to fit a wide scope of organizational necessities. With a spotlight on both technological power and user experience, our Inventory Barcoding System offers far-reaching solutions consisting of software, barcode scanners, smartphones, tablets, and barcode tag printers.
We are a Full Barcode Inventory System Provider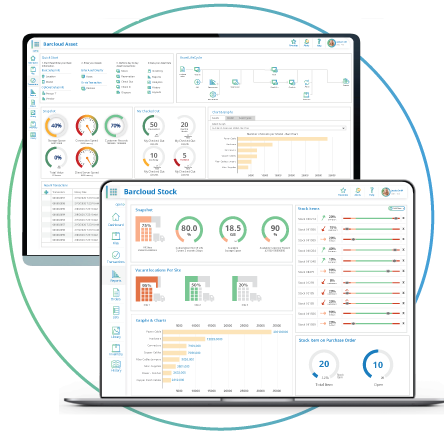 Configurable
Inventory System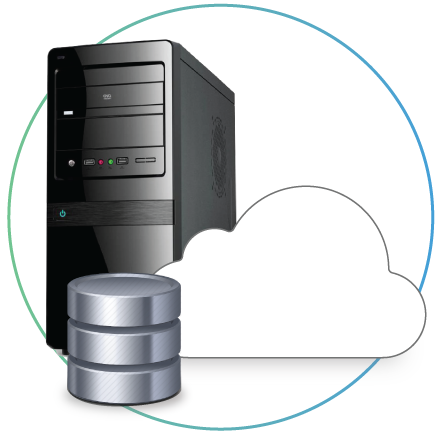 Cloud Hosted
or On-premise
Database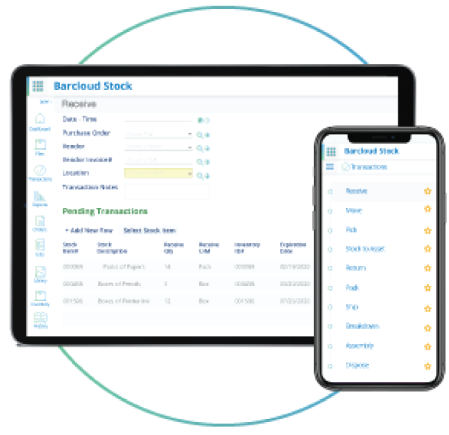 Mobile Apps
Android / IOS
SmartPhones / Tablets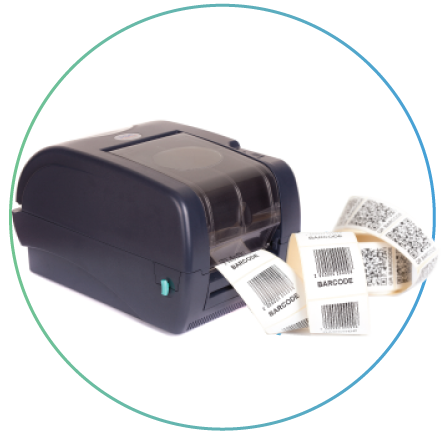 Barcode
Printers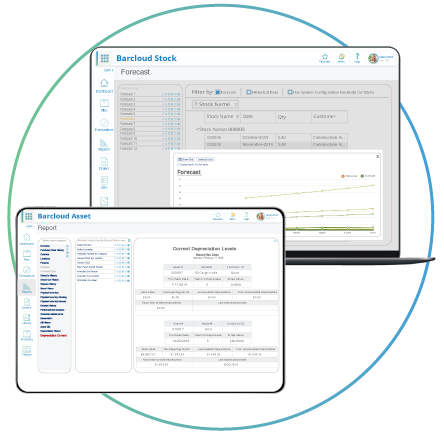 Inventory System
Features
100+ Base Features
100+ Advanced Features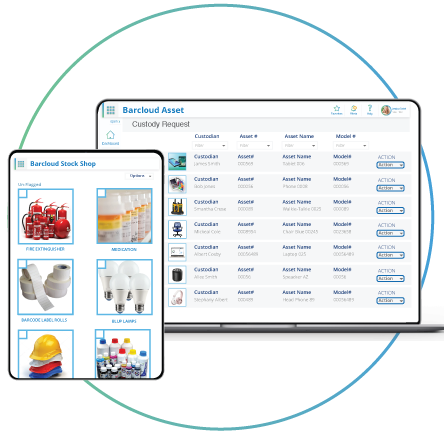 Shopping Carts
Inventory Shopping Cart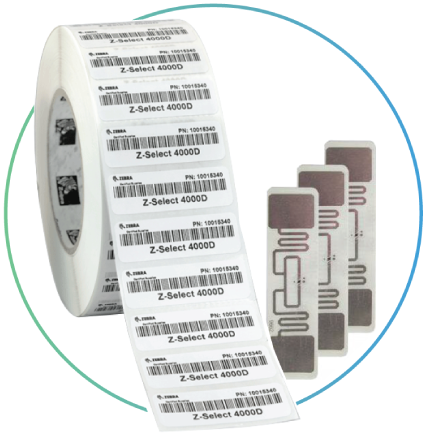 Barcode
Labels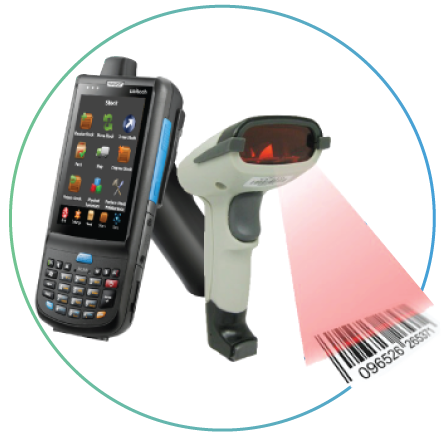 Barcode
Scanners
A Barcode Inventory System That Fits Your Needs
Users have the power to configure our Barcode Inventory System home dashboard to fit individual requirements, with panels that include: Inventory Lifecycle, QuickStart, Snapshot, and Recent Transactions. In addition, users can choose between multi-pane, tile, or classic for a more custom user interface.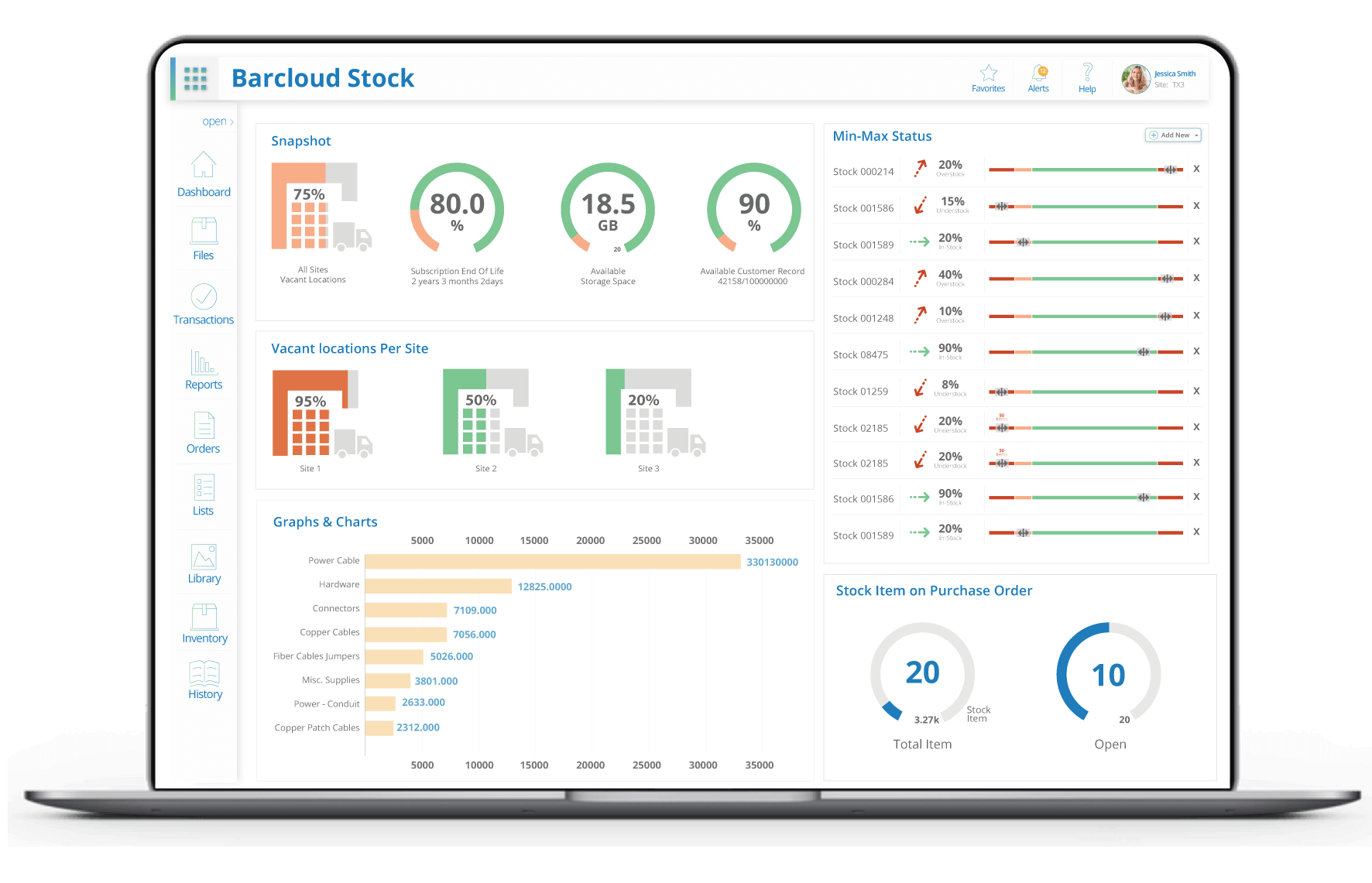 Perform Inventory Tasks Remotely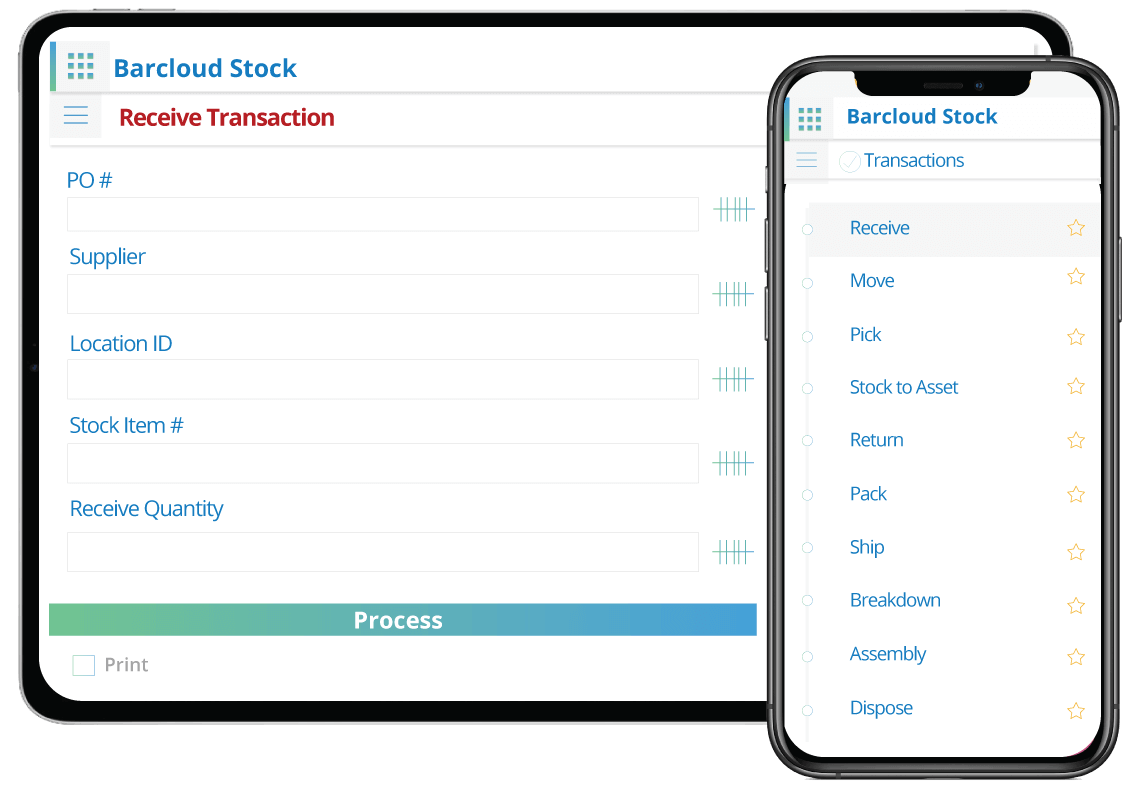 Our Inventory Mobile app has a built-in barcoding system that enables users to instantly and accurately scan Inventory items with windows-based barcode scanners, tablets, and iOS & Android smartphones. Whether scanning shelves, bins, aisles, or production items, there is a scanning device that will work for any environment.

Track Everything with our Barcode Inventory System
Barcode label printing can be completed in-house! Users can choose between standard labels or create a custom barcode label format. Users can start placing barcode labels on inventory items and the locations where items are stocked. In addition, users can print barcode catalogs or sheets, making handwritten inventory catalogs a thing of the past.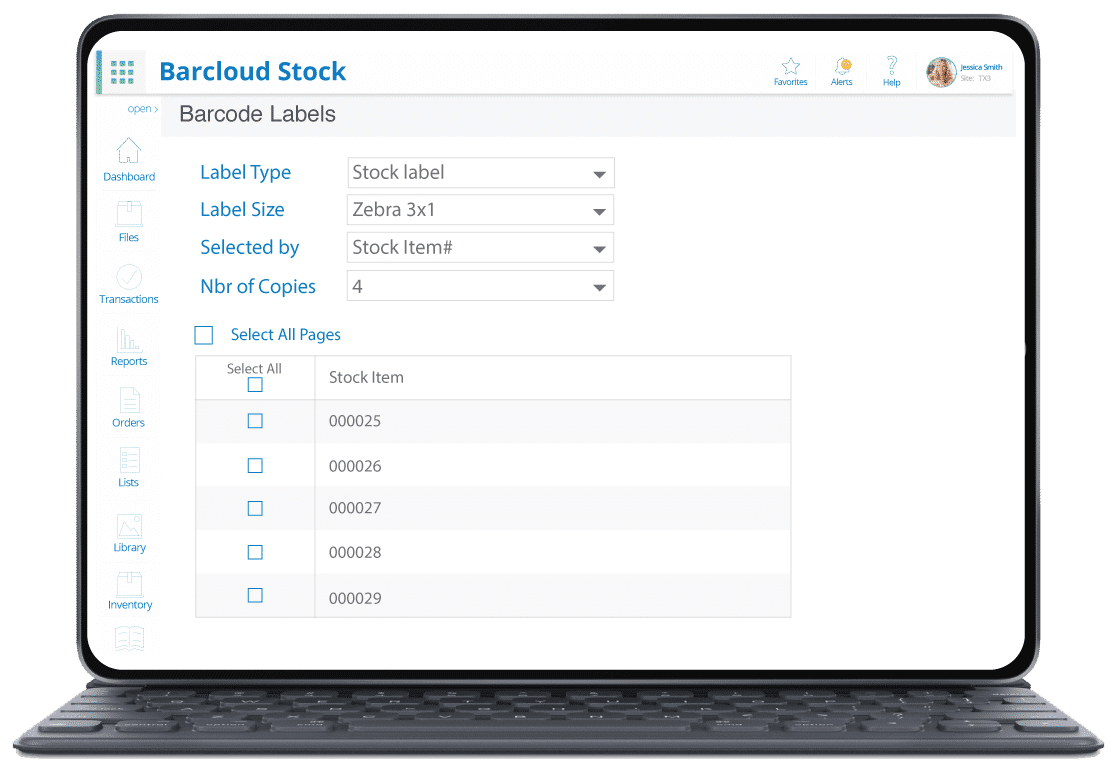 Benefits of Implementing an Inventory Tracking System with Barcodes
Precision and Accuracy with Barcodes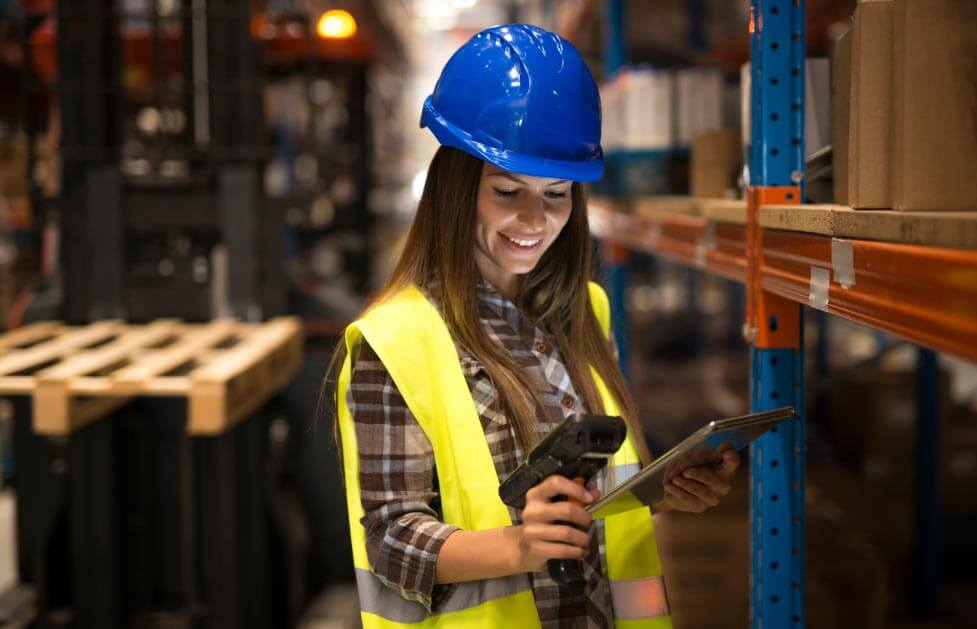 Barcodes coupled with a robust and intuitive Inventory System provides unrivaled accuracy. The automation offered by a barcode system can enhance any organizations ability to receive shipments, track inventory, and receive orders with precision.