Powerful and Configurable Barcode Asset Tracking Features
Take Barcode Asset Tracking to the next level with ASAP Systems best in class Barcode Tracking System. The system makes it easy to start from scratch or transition from spreadsheets because it's built to accommodate user preferences from the start. Pick and choose the required features and configure the system to track everything that matters to you
A Barcode Asset Tracking That Fits Your Needs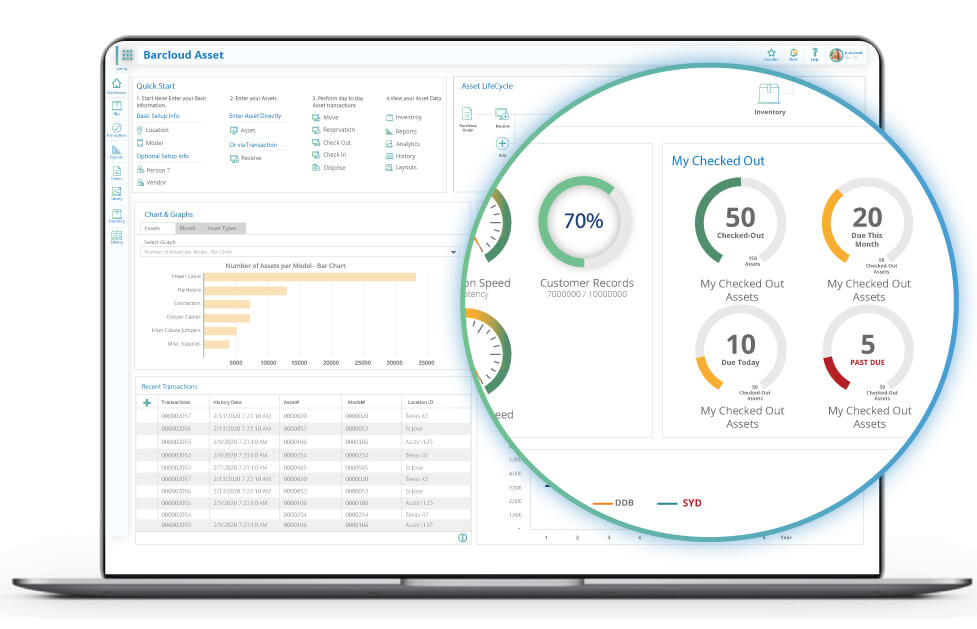 Users have the power to configure our Barcode Asset Tracking home dashboard to fit individual requirements, with panels that include: Asset Tracking Lifecycle, QuickStart, Snapshot, and My Checked-Out items. In addition, users can choose between multi-pane, tile, or classic for a more custom user interface.
Simplify Equipment Check-Out / Check-in
The equipment checkout functionality within our Barcode Asset Tracking System offers complete visibility over all assets and equipment. Users can create a simple check out-in process and associate assets with people, projects, locations, and more.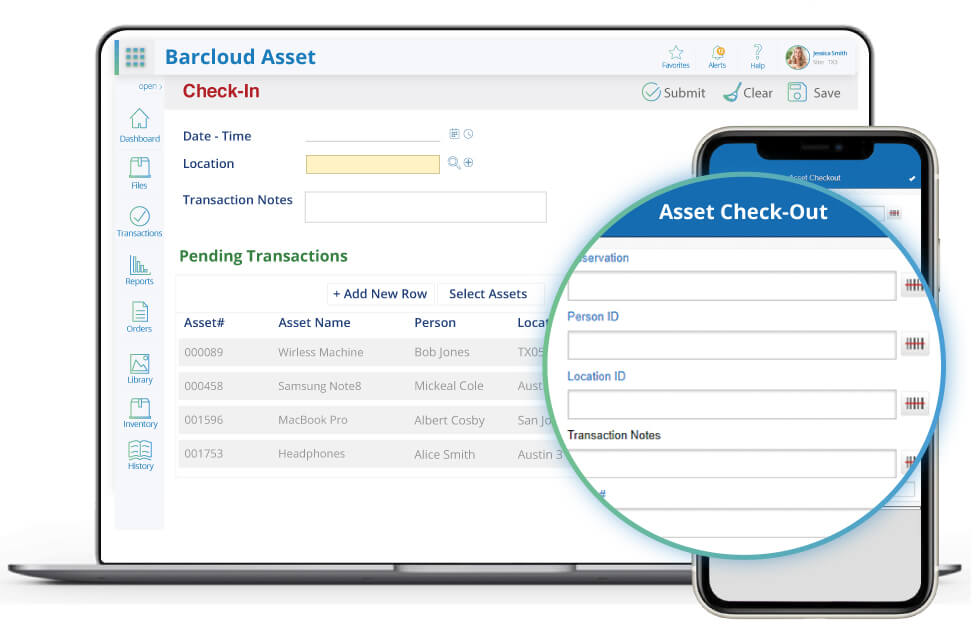 Send Automated Email and Text Alerts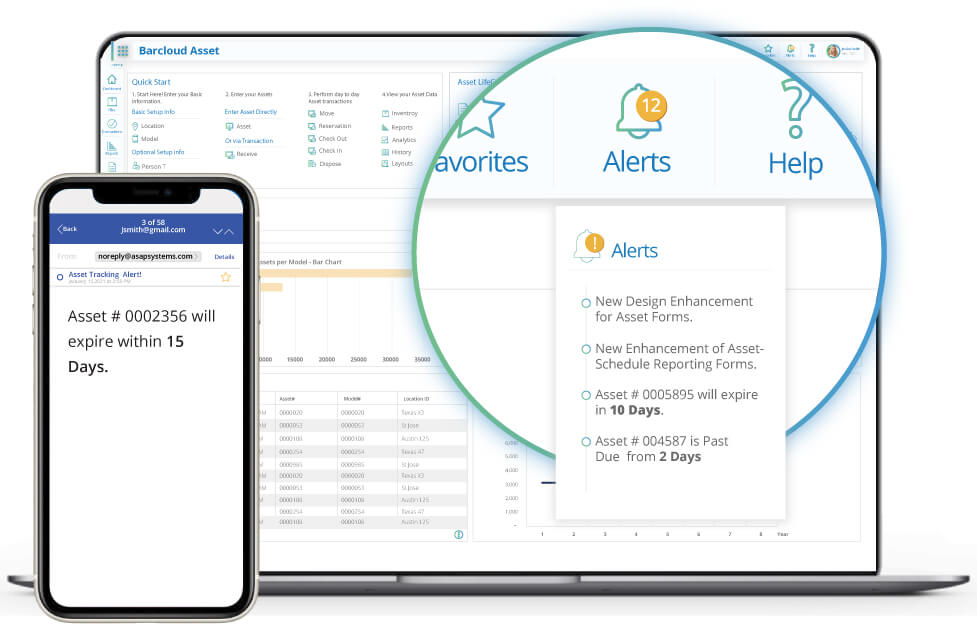 Set up your own alerts to make smart and timely tracking decisions. Our powerful Barcode Asset Tracking System gives you the freedom to configure your notifications so that the messages received are relevant and actionable.
Attach Asset Pictures
Asset Tracking would not be complete without the ability to attach pictures and documents for each asset. The feature helps users better identify individual assets and visualize asset condition.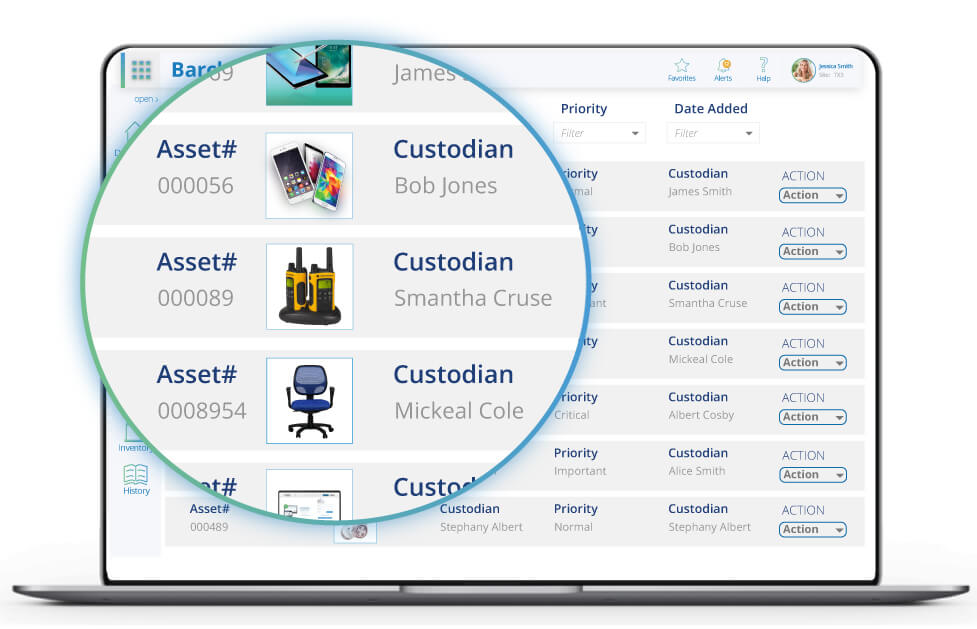 Create Configurable Fields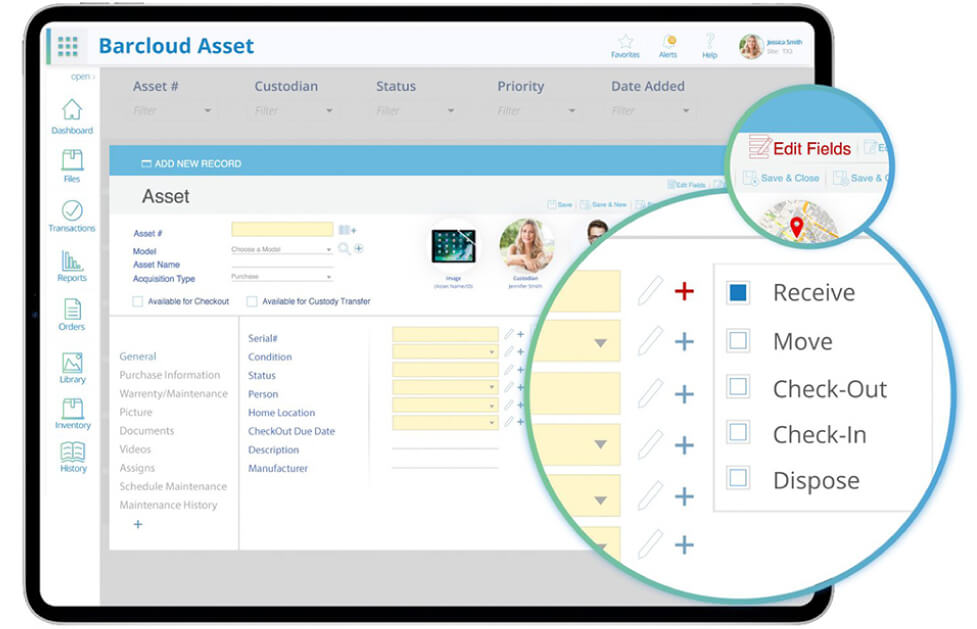 The data grids enables users to slice and dice data, which is highly useful for managing assets. Easily rename data fields and add or edit columns so that users can quickly navigate through the information that matters most
Configurable Barcode Asset Tracking
Design configurable barcode labels in minutes with the Asset Tracking System's built-in editing and printing capabilities. Create barcode templates with logos and information so that assets can be categorized and uniquely identified according to organizational needs.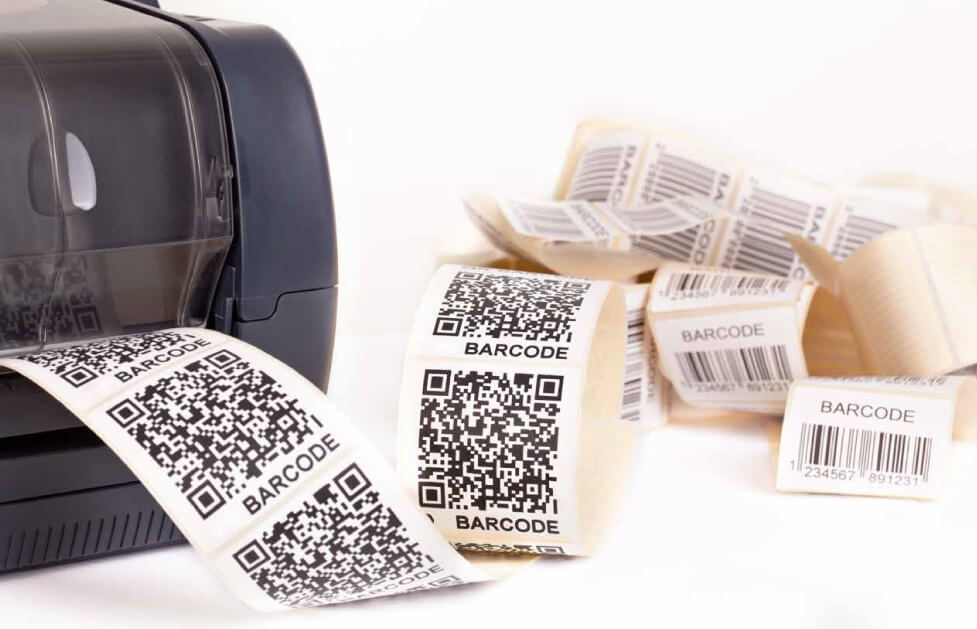 Barcode Asset Tracking History and Reports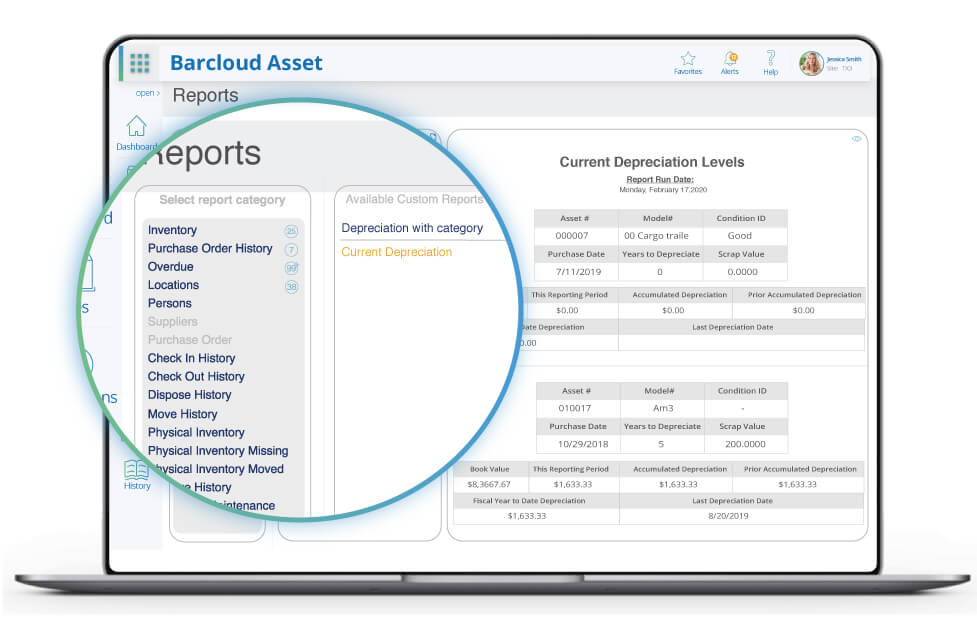 Improving and optimizing Asset Tracking starts with understanding your system data. Through the ability to configure reports, gaining insight into your operations over time is no longer difficult. The reporting capabilities in ASAP Systems' Asset Tracking System makes it easy to select reporting criteria, format the template, and then export the file or schedule its delivery occurrence.