The Most Secure Way to Manage your Inventory & Asset Data
With us, your on-premise inventory system and asset tracking software can be hosted on a server onsite and has the capability to fully operate in an offline mode allowing for maximum security. Our On-Premise Barcode Inventory Solution and Asset Tracking System permits efficient and accurate tracking of Stock and Asset items via Barcodes. Whether you manage multiple warehouses or a single stockroom, you will have far more control over your hosting with our on-premise hosting, allowing you to add whatever additional security you desire until you are comfortable with how safe your information is.
Key Benefits of Implementing On-premise Inventory and Asset Tracking
Offline Mode for Remote Areas
Cut down on Recurring Costs
Maximum Security for your Inventory & Assets
You have full control of your safety
We Give You 3 Options for On-premise System Implementation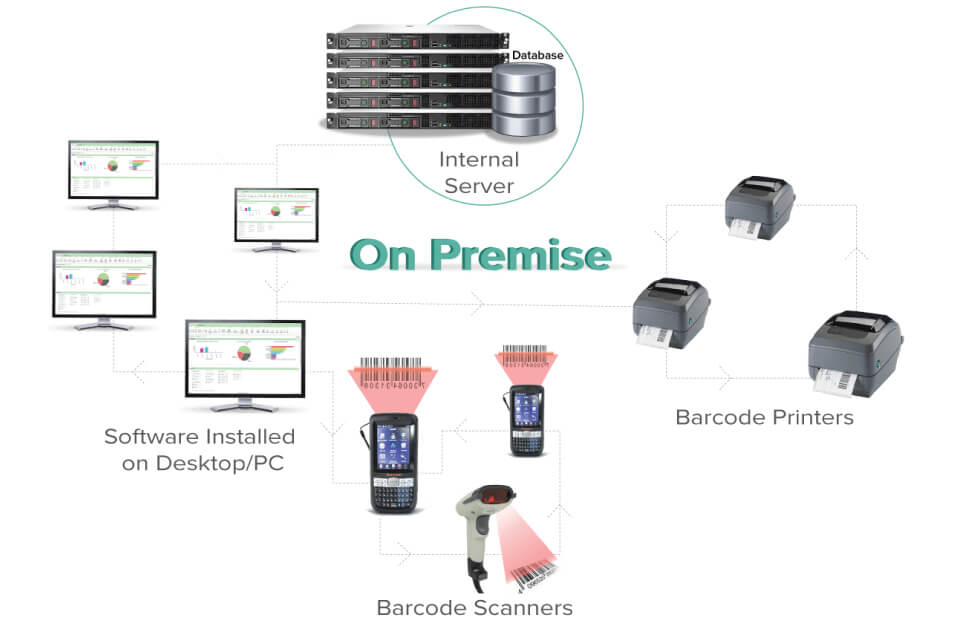 Option1: On Premise – Internal Server
You can install the database and desktop client software on your own network which allows for you to determine the level of security and management that goes into it.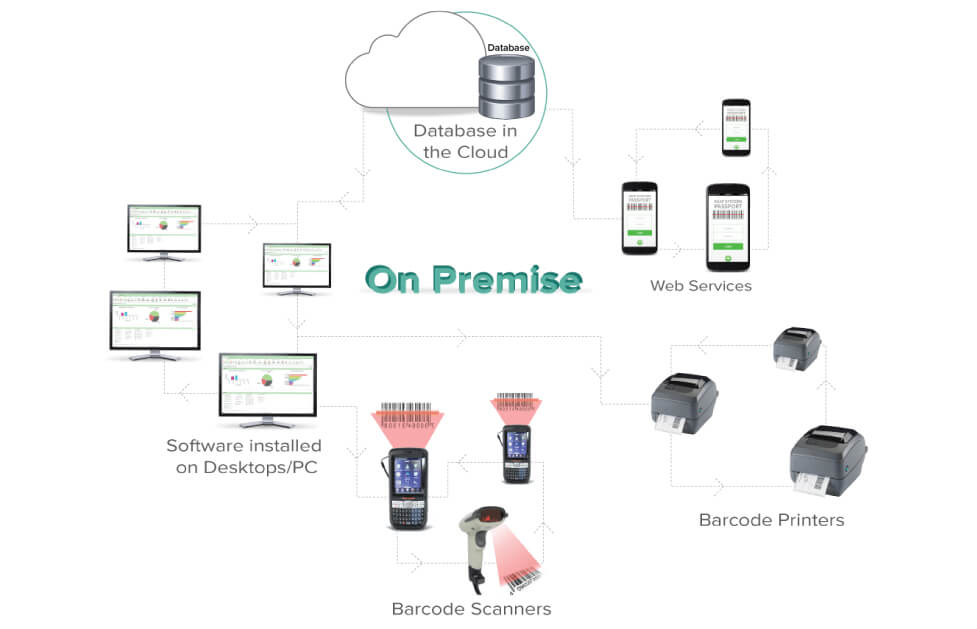 Option 2: On-Premise Internal Server And Web Services
On your internal server, you will host your Database and web services. Once the Software is installed on the server and desktops/PCs it permits syncing to barcode scanners and printers. While Web Services permit you to use our smartphone app.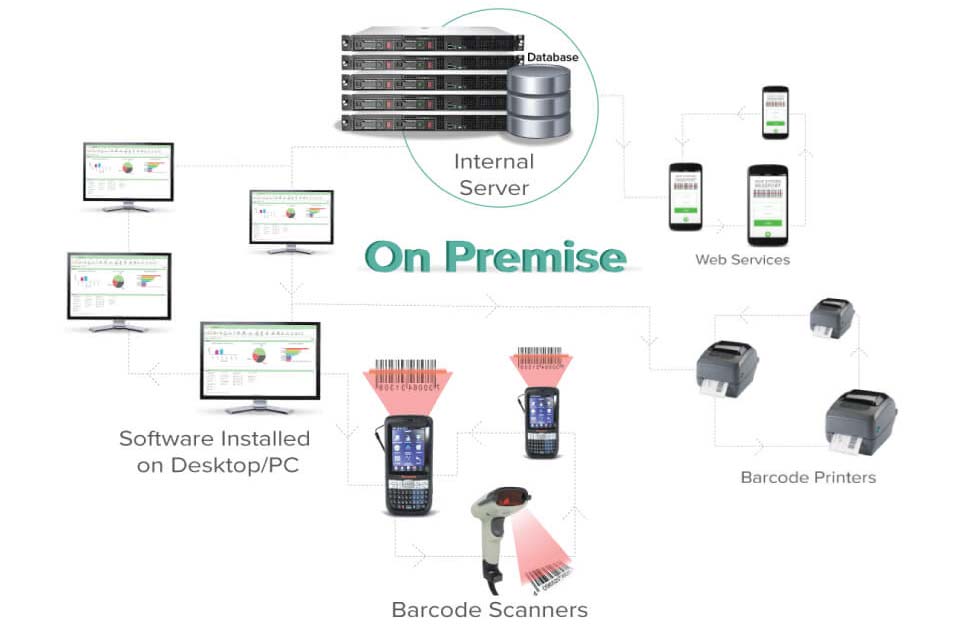 Option 3: Cloud-Hosted Database And Web Services
Your database will be hosted on the cloud, this requires the software to be installed on the server or desktops/PCs, permitting syncing of barcode scanners and printers. This process empowers the ability to use smartphones and tablets via vendor-hosted web services through an internet connection.