What is the Inventory Breakdown Feature?
The Breakdown feature allows users to take one Inventory stock item and break it down into multiple stock items, and place them in any location. Users can break down (or take apart) anything from pallets, computers, or previously assembled items, all on our Industry-Leading Barcode Inventory System.
What Makes us Best In Class
We built it for everyone and not just the System Users
All Employee /

Non System Users

View Only Users

Concurrent System Users

System Administrator

View Breakdown Reports
Request Breakdown
Define Breakdown
How to Use the Breakdown Inventory Feature
If you have Inventory items such as these 4 lightbulbs, you are able to take apart, or breakdown, each lightbulb into its multiple pieces and assign each piece a Stock Item #.  Once broken down, each piece can be individually tracked in our Inventory System.  By defining the breakdown, you will be able to track each of your inventory items and the necessary pieces better than ever.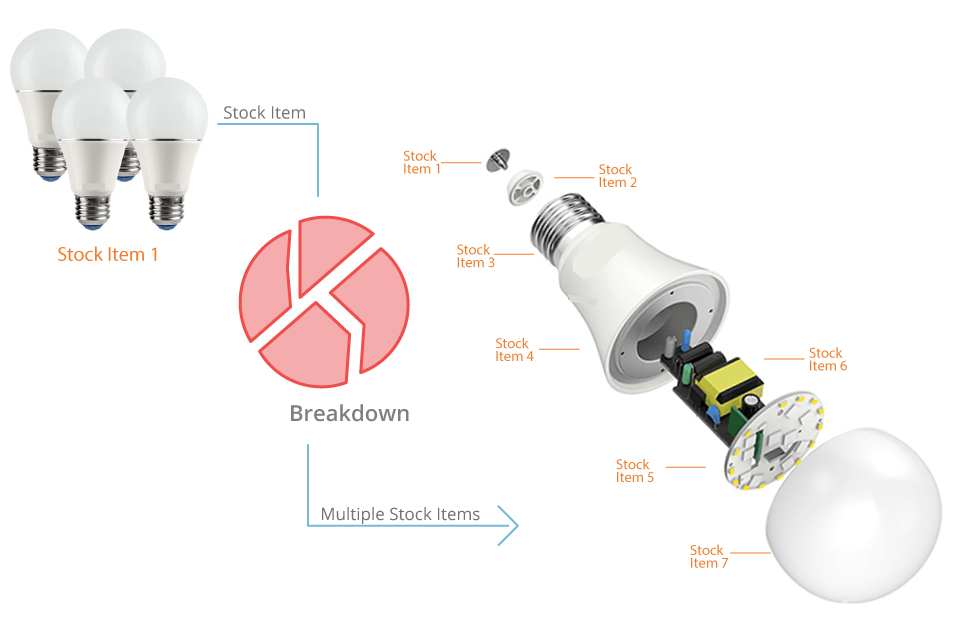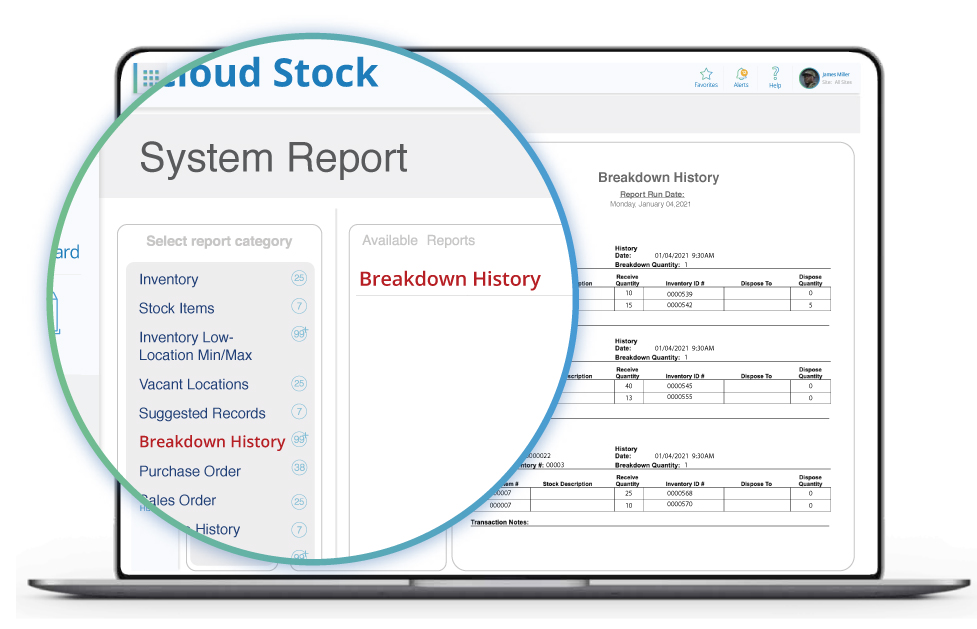 If users would like better visibility of their breakdown Inventory transactions, our Inventory System enables users to generate configurable reports.  These reports can be emailed on a preset delivery schedule.  If you would like to create these reports, simply fill in the fields with:  Inventory ID#, Stock Item#, Breakdown Inventory ID# , Breakdown Quantity, and Breakdown Location, and send it off!