Conveniently Import Data
The Inventory Data Import Feature enables Inventory System users to transfer Inventory Data from spreadsheets anywhere, anytime using Excel, Google Drive, Office 365, Box.com, and Dropbox.
Seamlessly Upload Inventory Spreadsheets from Your Computer
Have all of your barcoded inventory on a spreadsheet ready to go, now what do you do with it?  Upload it to our Industry-Leading Inventory System of course!  Keep reading to learn how to use our Data Import feature.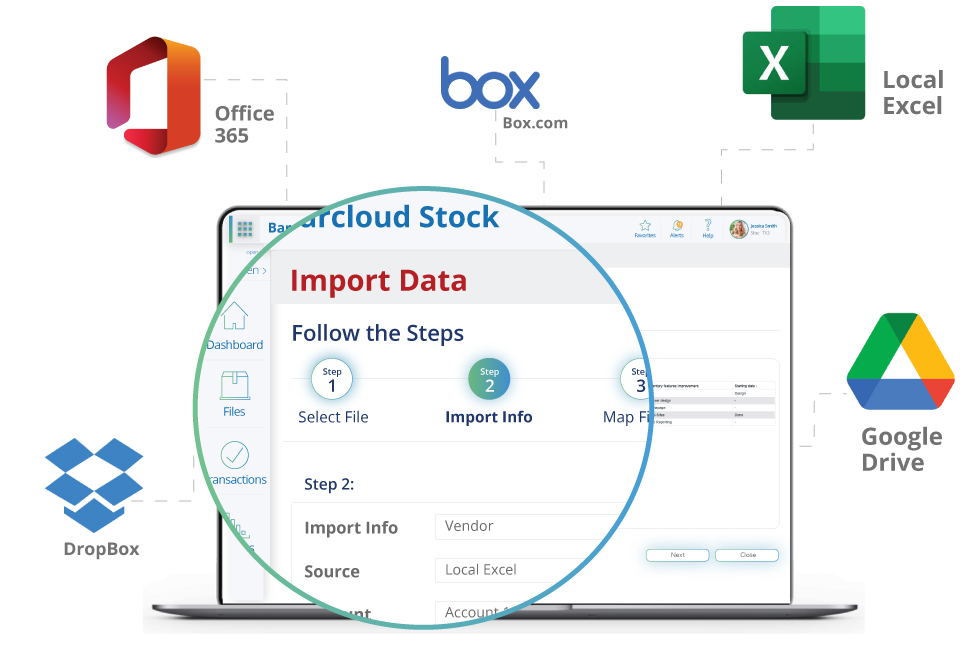 3 Simple Steps to Import Your Spreadsheet Data
What necessary Inventory Items do you want to import?
Where are we going to import these inventory items from?  Google Drive, Local Excel, Office 365, Dropbox, or Box.com
Make sure what you are importing will show up in our Inventory System correctly.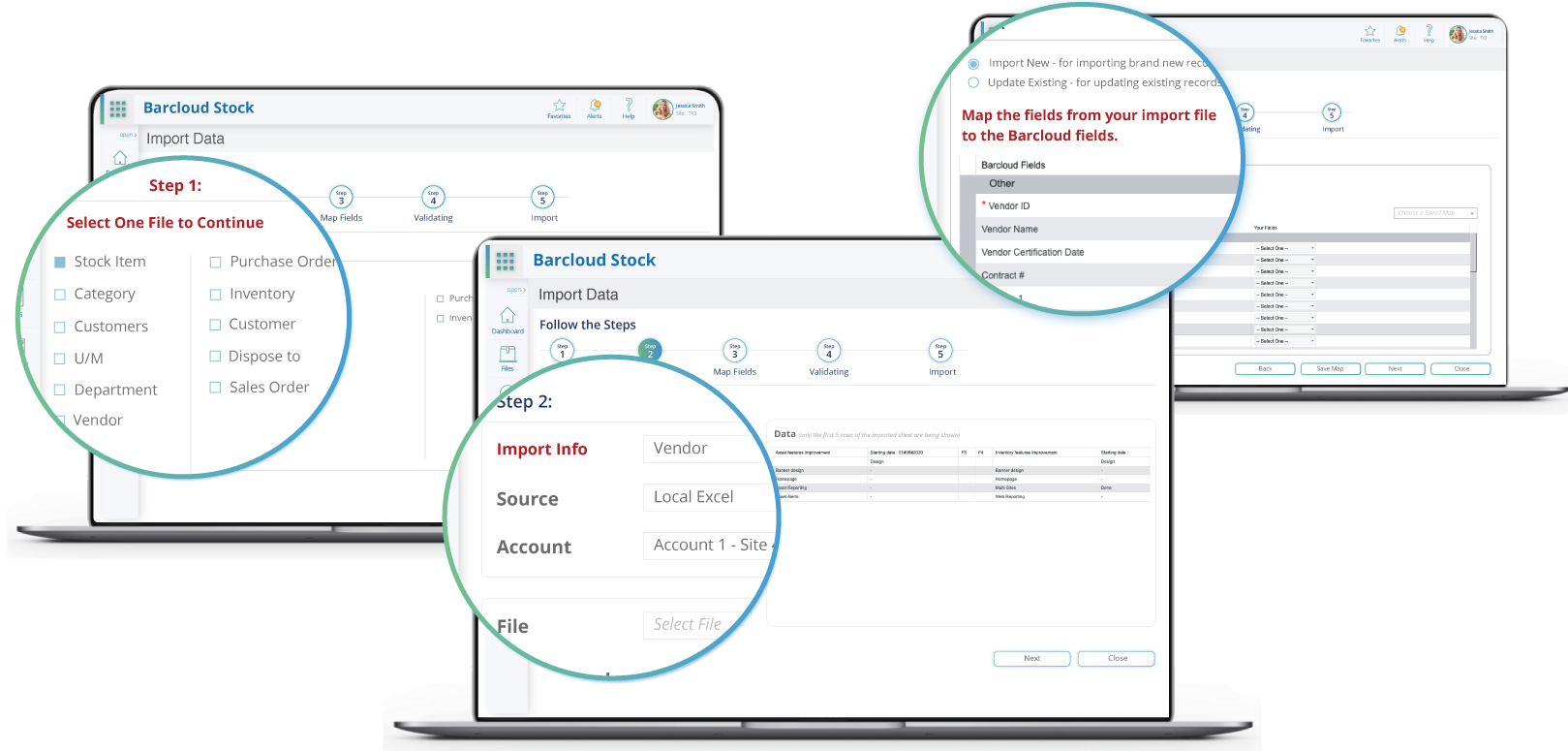 What Makes Us Best in Class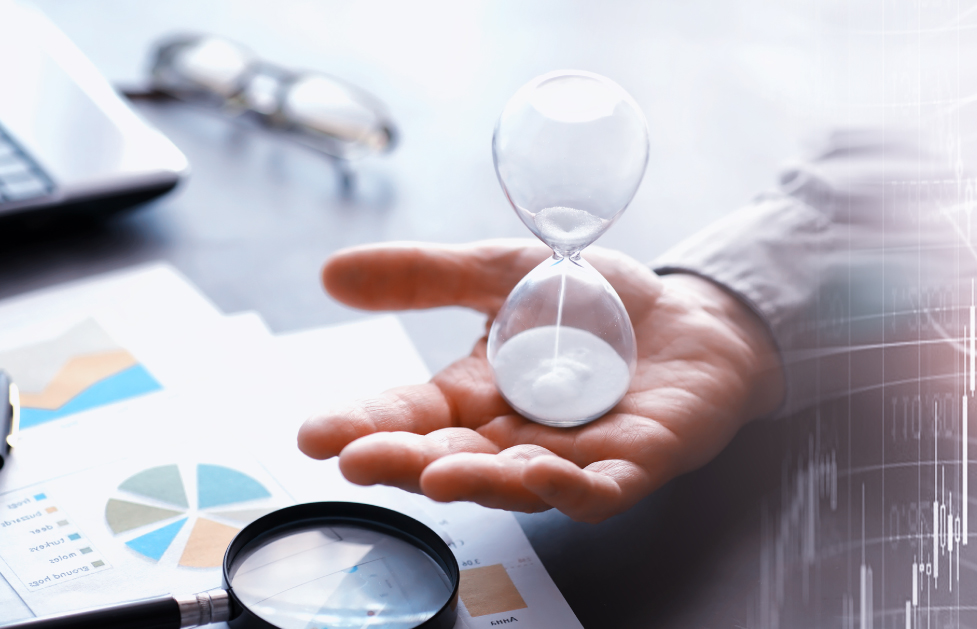 This Data Import Feature can assist users in reducing implementation time by importing large quantities and varieties of data, eliminating the hassle of entering data manually which can be both time consuming and prone to human error.