Inventory System and Asset Tracking for Healthcare
An Inventory System and Asset Tracking Solution that improves equipment utilization and streamlines inventory and asset management.
Healthcare Inventory and Asset Tracking System
ASAP Systems' Inventory System and Asset Tracking Solution for Healthcare organizations simplify everyday processes. Taking routine physical inventory or reconciling medical equipment on-hand can take hours on end. Using barcode scanners, smartphones and tablets for scanning enable you to perform inventory and asset tasks in fractions of the time.
Alberta Medical Association.
"The best option for reducing human error via barcode scanner while also keeping the ability to add inventory that is not IP based." Lacey Hoang, Coordinator, Technical Support
4 Tracking Benefits For Healthcare Organizations
Investment Protection
Healthcare organizations invest in costly equipment in order to meet the needs of their patients. Regular maintenance will ensure the long functioning vitality of this equipment. Our Asset Tracking Solution has a feature which tracks Maintenance events and makes sure that Healthcare Organizations never miss a scheduled maintenance.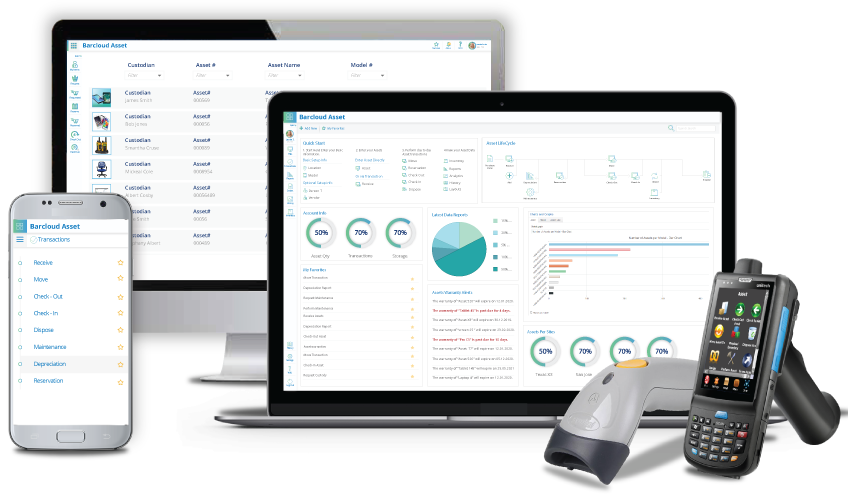 Some Advanced Inventory System and Asset Tracking Features for the Healthcare Industry:
Import maintenance, contracts, warranties, funding, and insurance info
Track by locations, persons, departments, and user-defined categories
Ability to attach photos, documents, and notes
Ability to change the status and location of assets at any time
Track Inventory Levels
Keep Track Of Inventory Levels
To ensure patients won't be delayed or even denied health services, it is crucial to keep accurate and timely data when equipment, supplies, medications need restocking. Healthcare organizations in particular cannot take the chance of missing or low inventory when dealing with critical health issues. Our Inventory System has an important feature which will trigger Alerts when the inventory falls below or above the pre-configured level.
Ready to make your life easier? Give us a try!