How To Manage Your Inventory Through Our Inventory System's Mobile App
Our Inventory System's Mobile App offers an intuitive interface that allows users to quickly and effortlessly perform everyday inventory transactions and tasks. Barcode Inventory tracking is made easy with a barcode scanning app that can be used with any camera or laser/light sensor device. Barcoded stock, supplies, and consumable inventory can now be tracked using any IOS/Android Smartphone or Tablet.
Our Inventory System's Mobile App Works on 3 Devices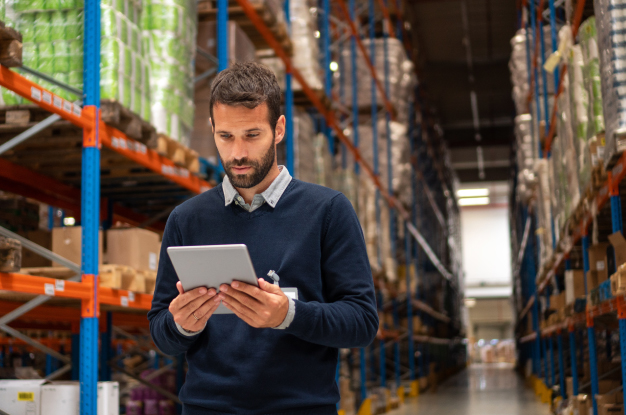 How Our Configurable Inventory System Can Work Through Mobile Devices
All are accessible directly from your devices using our mobile app. Plus, you no longer need to buy hardware! With our Mobile App, users will no longer need to purchase hardware. They will download the App on their IOS and Android smartphones or tablets to easily manage and collect inventory data from anywhere with our point-and-shoot barcode scanner feature within the app. All data gathered or Transactions conducted with the mobile app will all sync directly to the Web Application in real-time.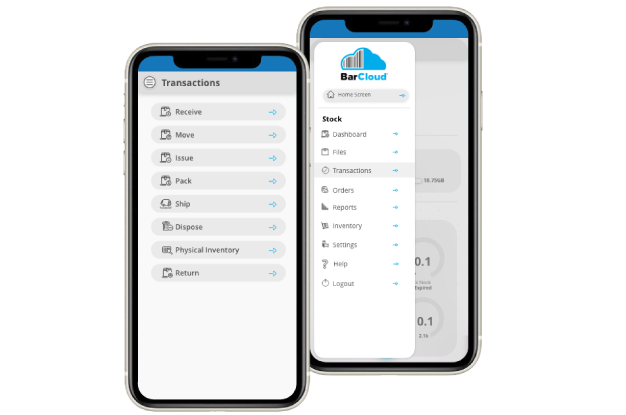 What Inventory Mobile App Features Do We Offer?
Whether users are inside the warehouse, at their desk, or working remotely, they can stay connected while performing inventory transactions including:
Receive, Move, Issue, Dispose
Pack and Ship
Physical Inventory
Signature Capture
Reporting and Analytics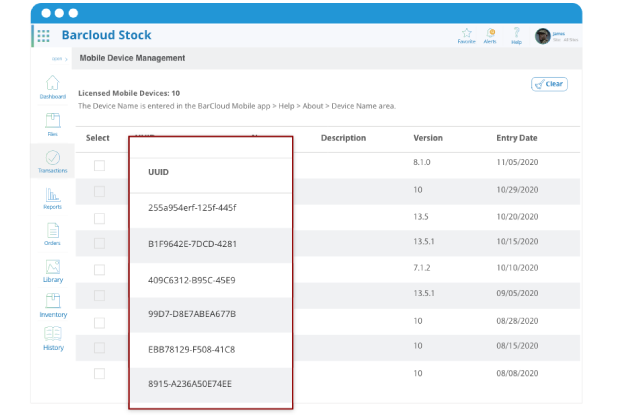 How To Easily Manage Multiple Mobile Devices
If you are a system administrator for your warehouse/site, you can easily control which users and which devices have access to certain inventory transactions. If you wanted a certain user to only have access to one transaction you will be able to configure the system to do so.
What are The Advantages of Using our System's Inventory Mobile App?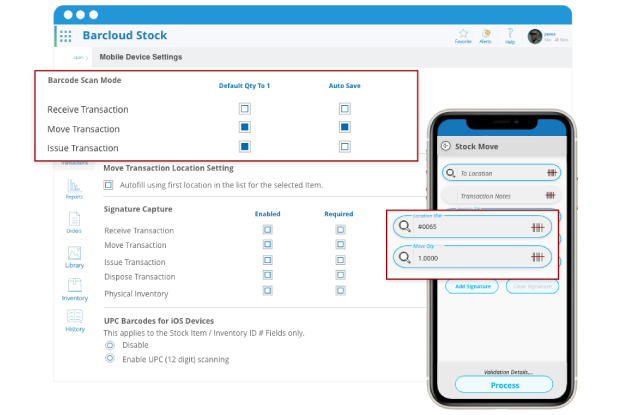 How To Use Barcode Scan Mode
With Barcode Scan Mode, users with the Mobile App can receive, move, and issue inventory with a default quantity of one and have the app auto save after scanning. Users can enable Barcode Scan Mode by going to 'System Configuration' then 'Mobile Device Management' on their desktop.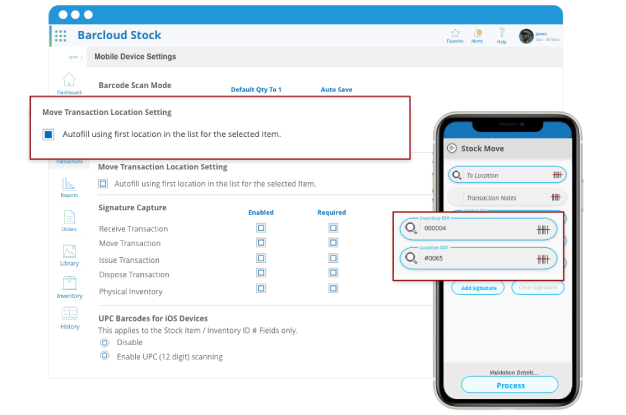 Move / Issue Transaction Location Settings
In the settings of our Mobile App, you can set default locations that you want to auto populate within the Move or Issue Transaction. Now when you are moving items to and from the same locations, the system will auto populate them for you.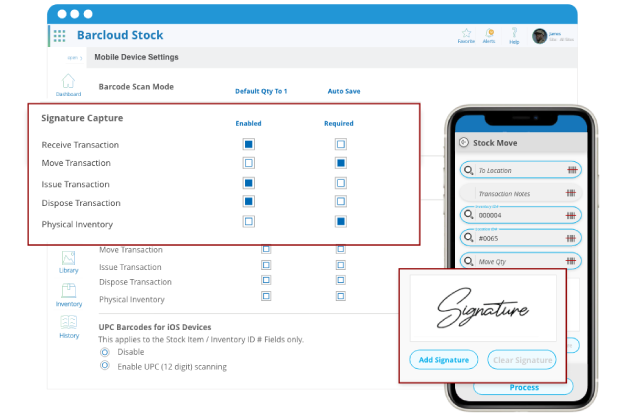 What is The Importance of Signature Capture?
Our Mobile App's Signature Capture feature can create a more secure management process and keep users more accountable. By requiring users to sign off on the transactions that they are performing in the Mobile App, if there is an error, or inventory goes missing etc. you can trace it back to the exact user who signed off on the transactions regarding that mistake or item.