Inventory Tracking in the Palm of your Hand
Our best-selling Inventory System comes with a Mobile App. This allows users to manage inventory better, scan barcodes, and conduct transactions.
Our Mobile App Works on 3 Devices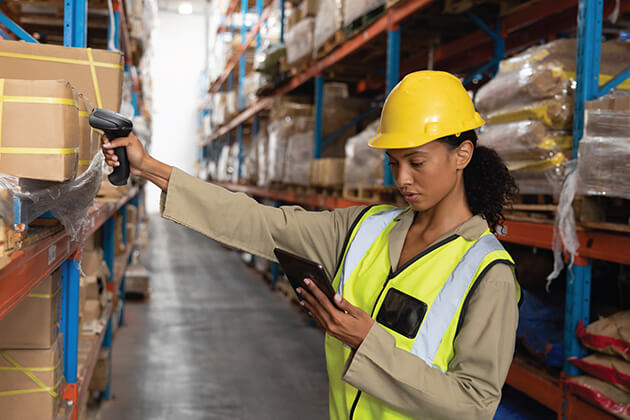 Users save valuable time using our point-and-shoot barcode scanner app.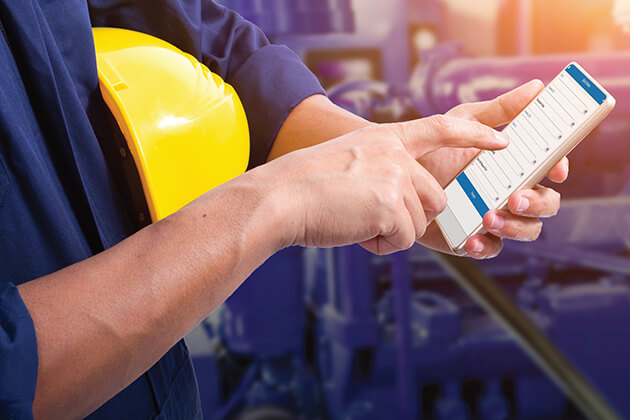 Users will be able to download the App on their IOS and Android Smartphones to easily track and collect inventory data from anywhere.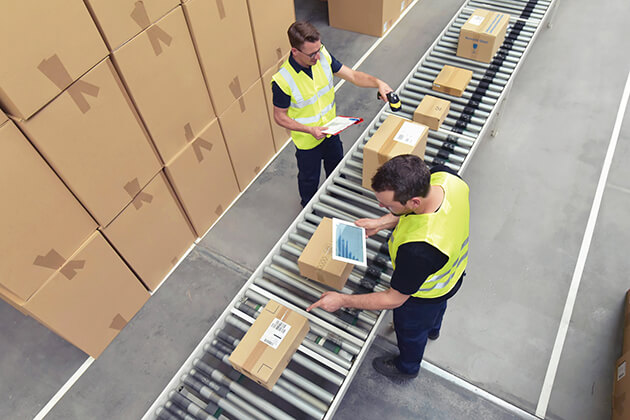 Our Mobile App works on any Tablet to give users a better view of inventory levels.
A Highly Configurable Inventory System that Works for You
Barcode tracking made easy with any device that has a camera or laser/light sensor. Easily scan barcoded stock, supplies, and consumable inventory using any IOS/Android Smartphone or Tablet. Our Inventory Mobile App offers an intuitive interface that allows users to quickly and effortlessly perform everyday inventory transactions and tasks.
Inventory Mobile App Features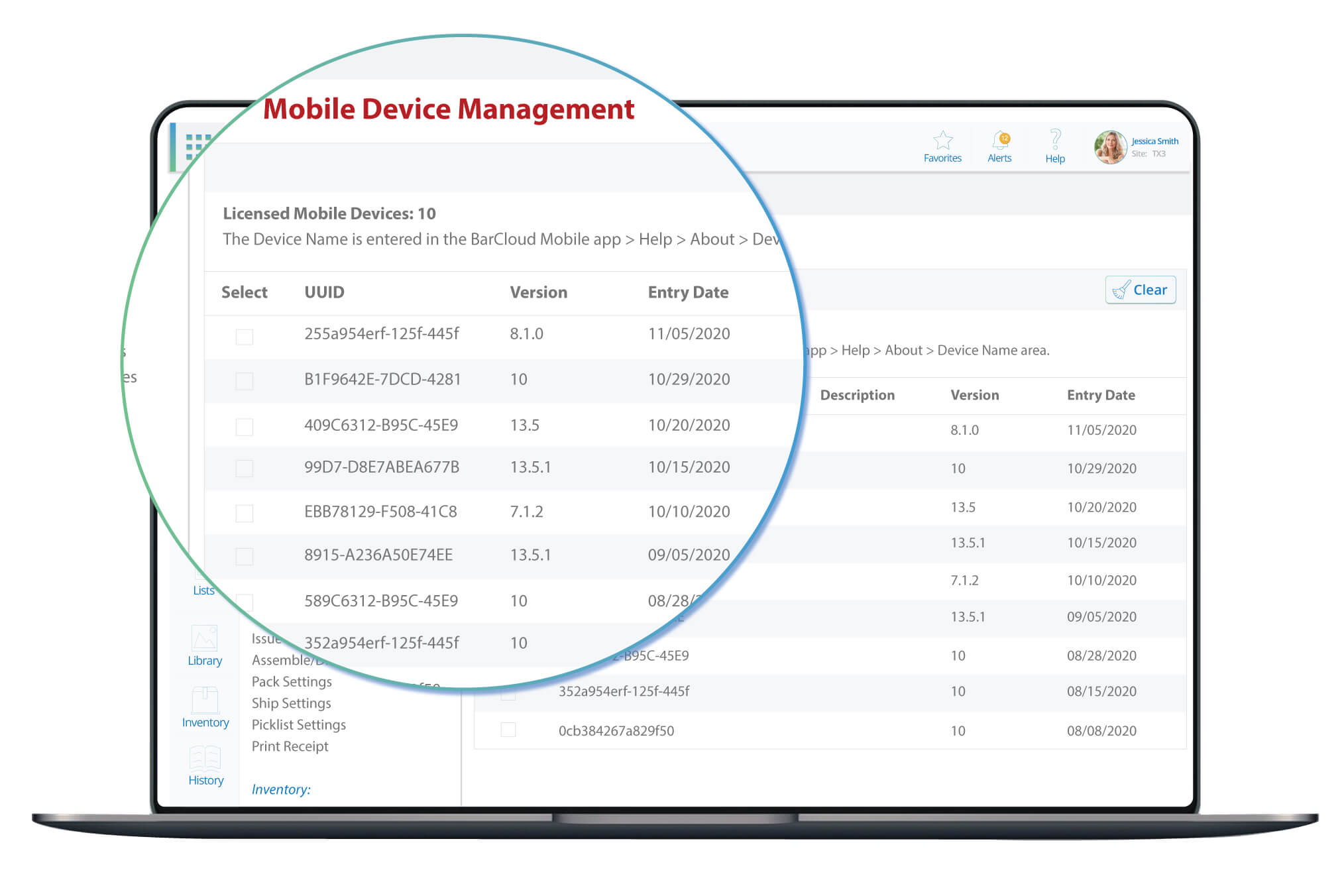 Whether users are inside the warehouse, at their desk, or working remotely, they can stay connected while performing common inventory transactions including:
Receive, Move, Issue, Dispose 

Pack and Ship

Physical Inventory

Signature Capture

Reporting and Analytics
Easily Manage Many Mobile Devices
If you are an administrator for your warehouse/site, you can easily track which user and which device has access to the inventory transactions.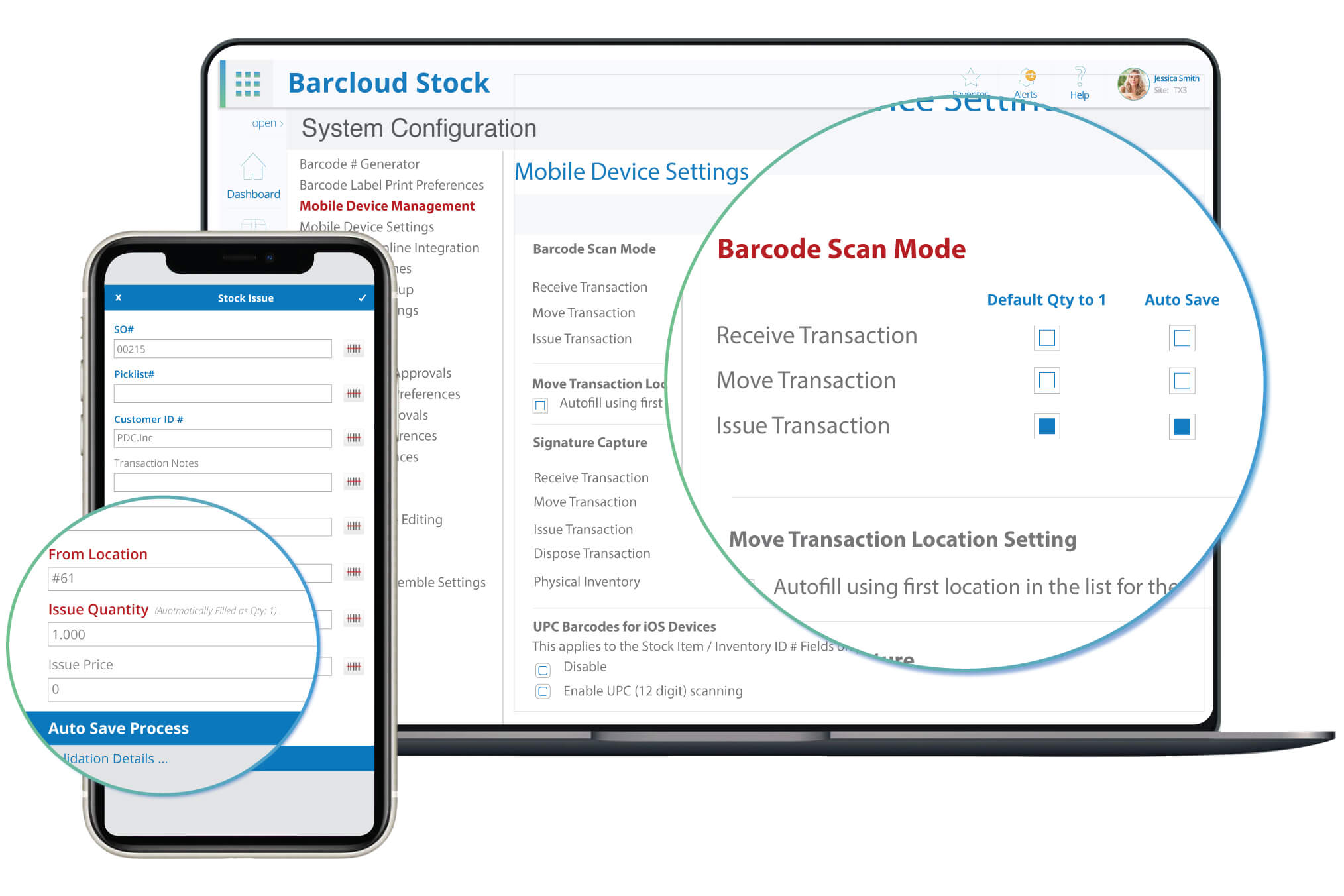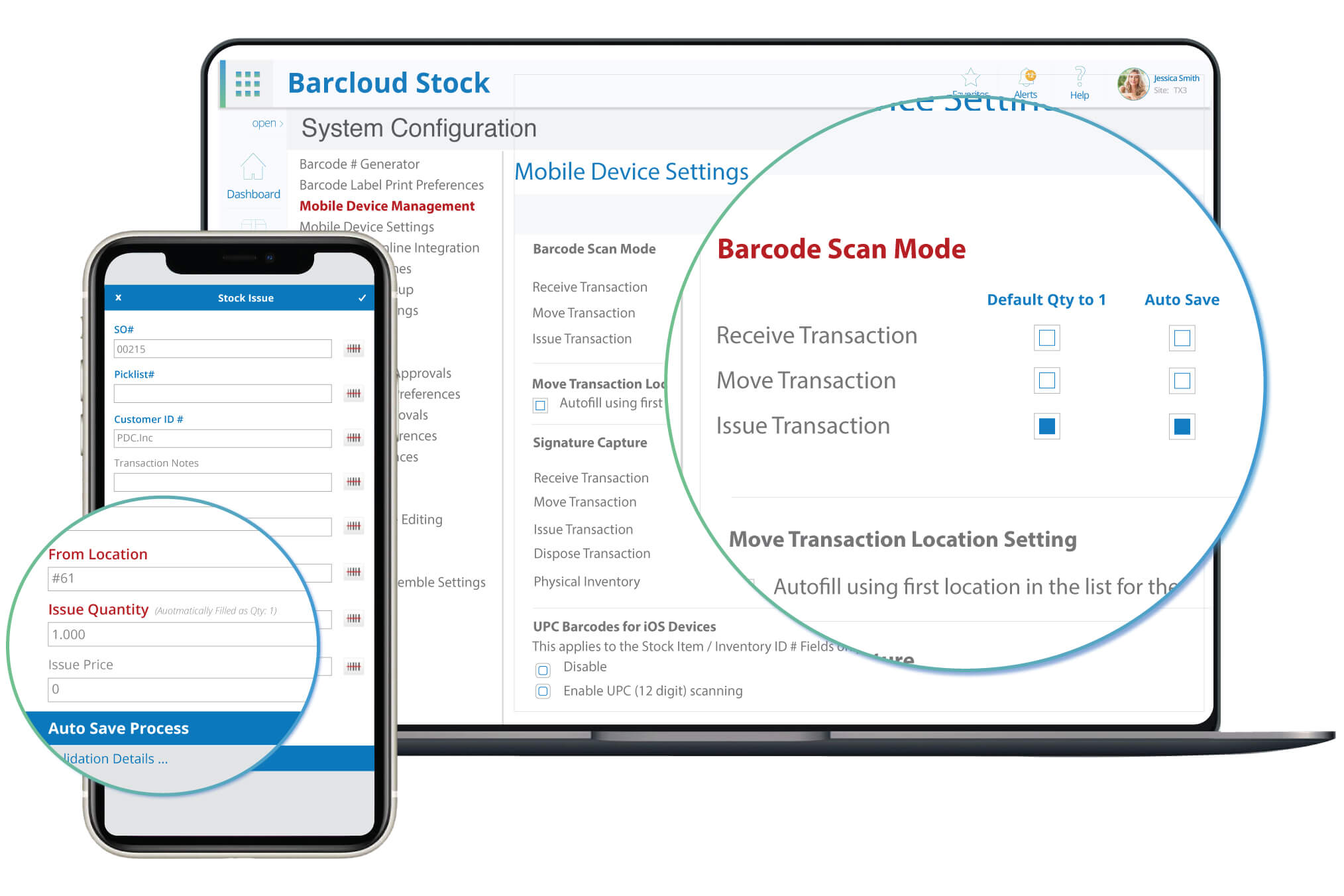 Users can enable Barcode Scan Mode by going to System Configuration and Mobile Device Management on the desktop. By setting this feature up, users with the Mobile App can receive, move, and issue inventory with a default quantity of one and have the app auto save after scanning to save time and effort.
Move / Issue Transaction Location Setting
In the settings of our Mobile App, you can save time and effort with the ability to auto populate the location that you are issuing inventory from.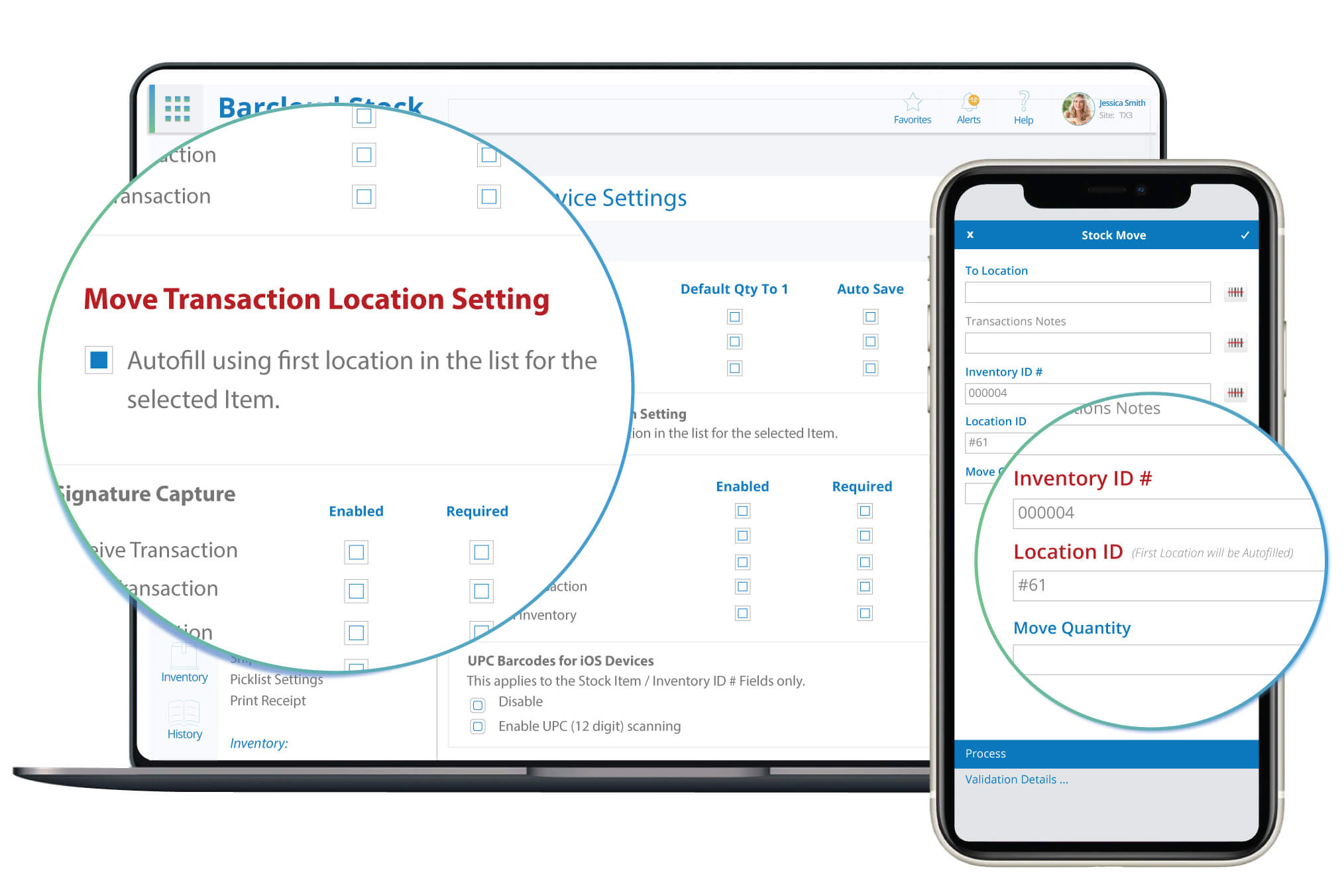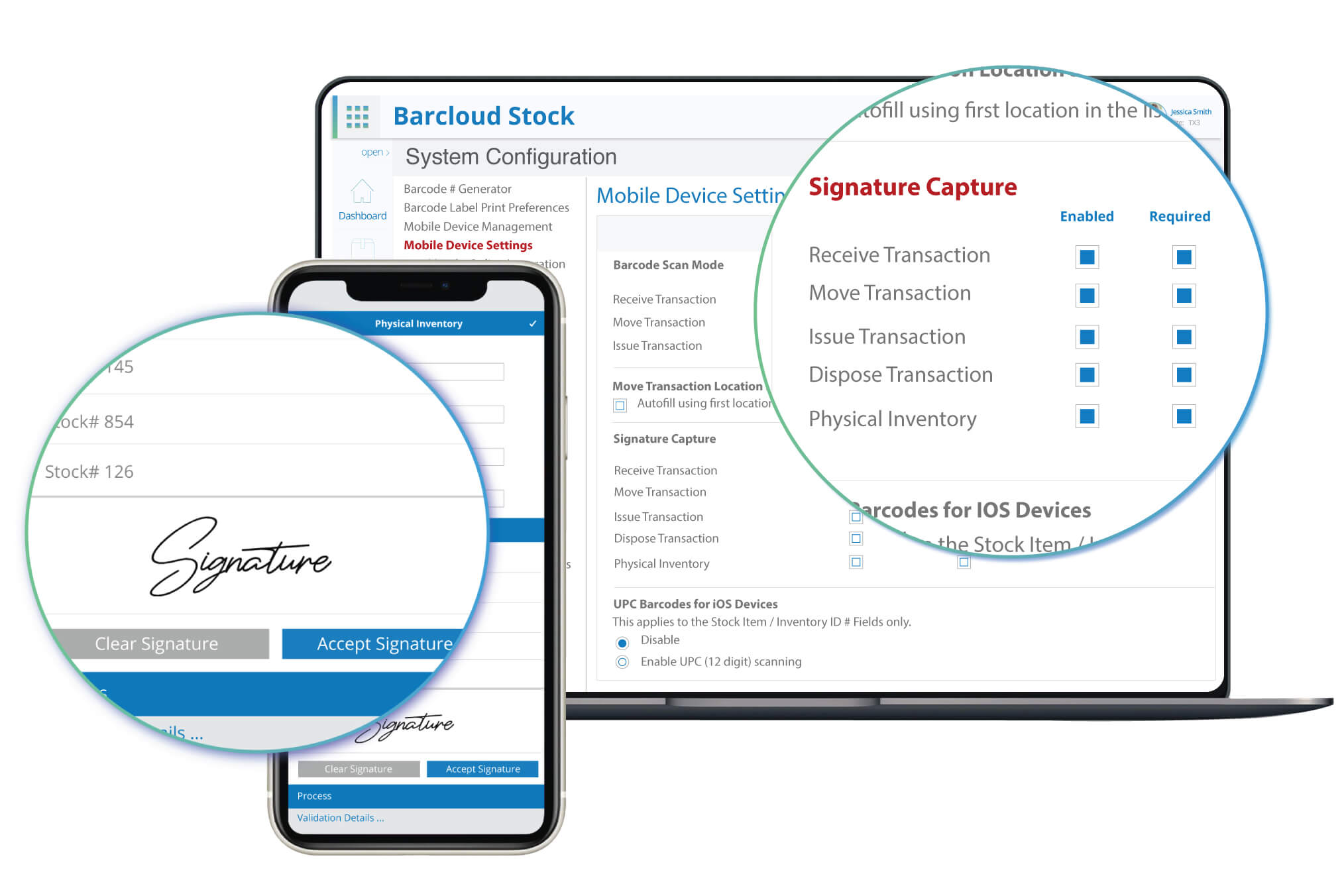 Every time you perform an inventory transaction, Users have the option to require a signature.
For IOS devices, Users have the option to choose between different barcode types (3 of 9 or UPC).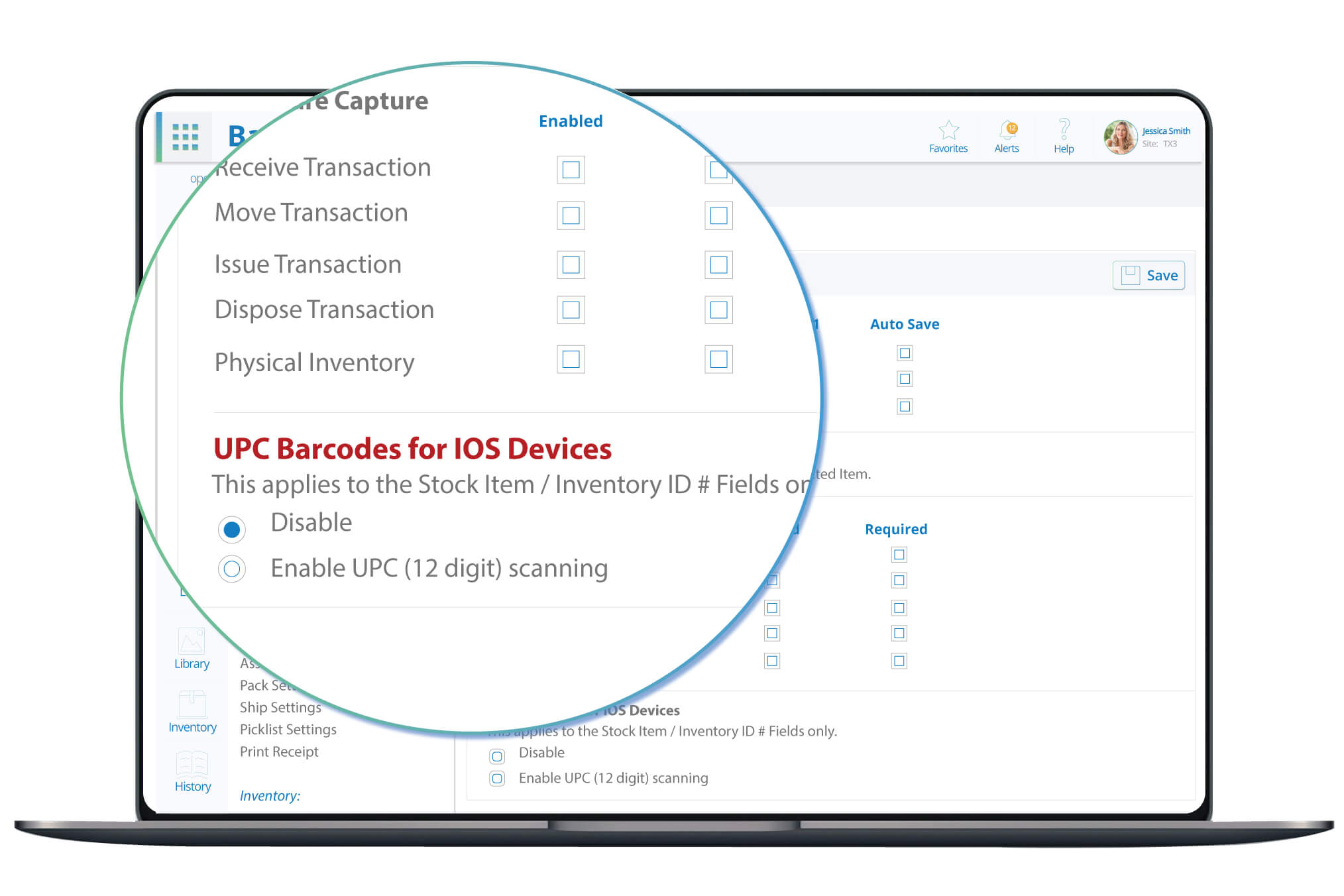 Barcode Scanning Made Simple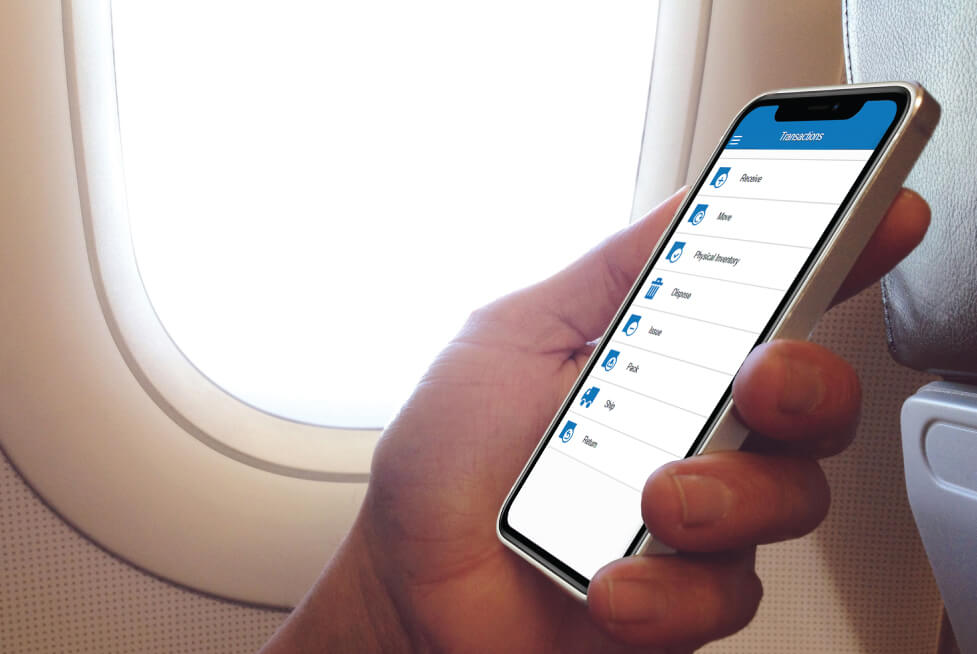 Relying solely on a desktop computer is no longer an effective strategy. Today more than ever, an Inventory Mobile App is crucial to the success and the sustainability of any organization. Our Mobile App empowers users to manage Inventory Transactions anytime, anywhere, on a global scale, and in multiple locations.
Typing out orders takes time and also results in human error. With our mobile app, you can use devices you already own to start scanning, receiving, and issuing stock. If you want to combine the functionality of a mobile app with the precision of a real laser scanner, check out our Barcode Scanner! Users can scan inventory at a furiously fast pace and with far less chance of error with our industry-leading inventory system.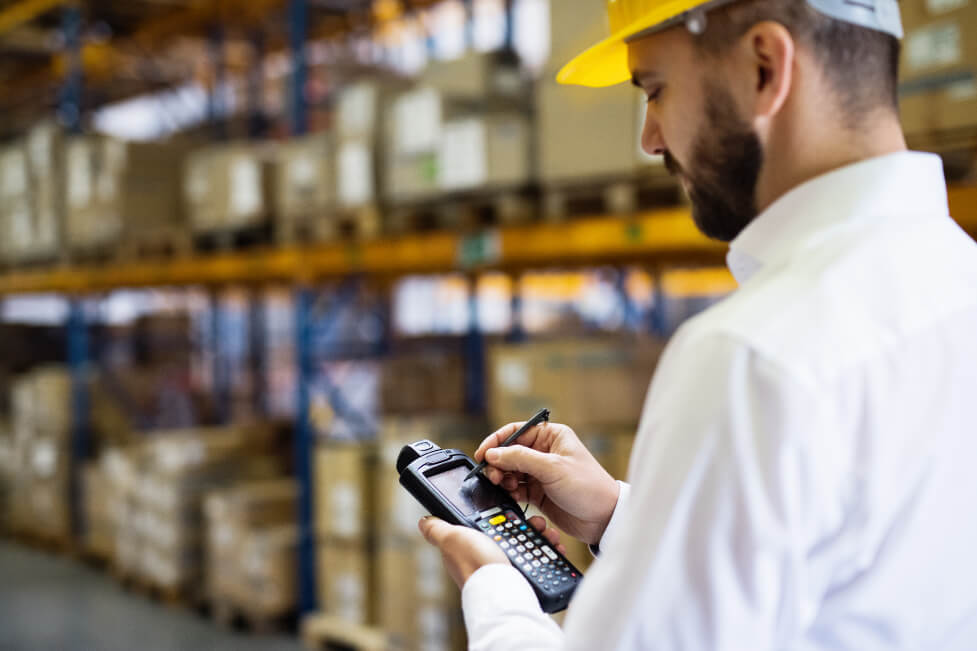 Inventory Mobile App Advantages
Live Scanning /
Real Time Scanning
Stop wasting time trying to manually input inventory stock. With our mobile app, users will be able to cut inventory scanning time in half.
BYOD
(Bring Your Own Device)
Employee-owned Mobile Devices (Phone, iPad, Tablet) can be used for Inventory Tracking purposes with our Inventory Mobile App.
In an effort to boost productivity and efficiency of the Inventory Tracking processes, users have the ability to collect Inventory data from anywhere!
Our Inventory Mobile app will enable users to continue managing inventory even in remote locations or with no internet connectivity.
Our Inventory Mobile App provides easy to read charts and graphs to visualize inventory items, expiring inventory, low inventory, stock items by quantity.
Our Inventory Mobile App enables users to easily search for and view Inventory data from any mobile device.