Audit Inventory Transactions with Signature Capturing
Our Barcode-Based Inventory System offers the advanced feature of Signature Capture to improve reliability and auditing. Using smartphones and mobile devices, this feature offers the added verification needed to keep employees or other system users accountable for their inventory transactions.
What Makes us Best In Class
We built it for everyone and not just the System Users
| | View Only Users | System Users | System Administrator |
| --- | --- | --- | --- |
| Configure Signature Capture | | | |
| Perform Signature Capture Transactions | | | |
| View Signature Capture Reports | | | |
Our Signature Capture feature is widely used by customers who are looking for another level of detail when issuing inventory to a job, classroom, warehouse, or site. Our system ensures only designated users are allowed to authorize signature-captured transactions. These users now have the ability to accept, approve, and sign each Inventory transaction on our Mobile App or Barcode scanning device upon delivery.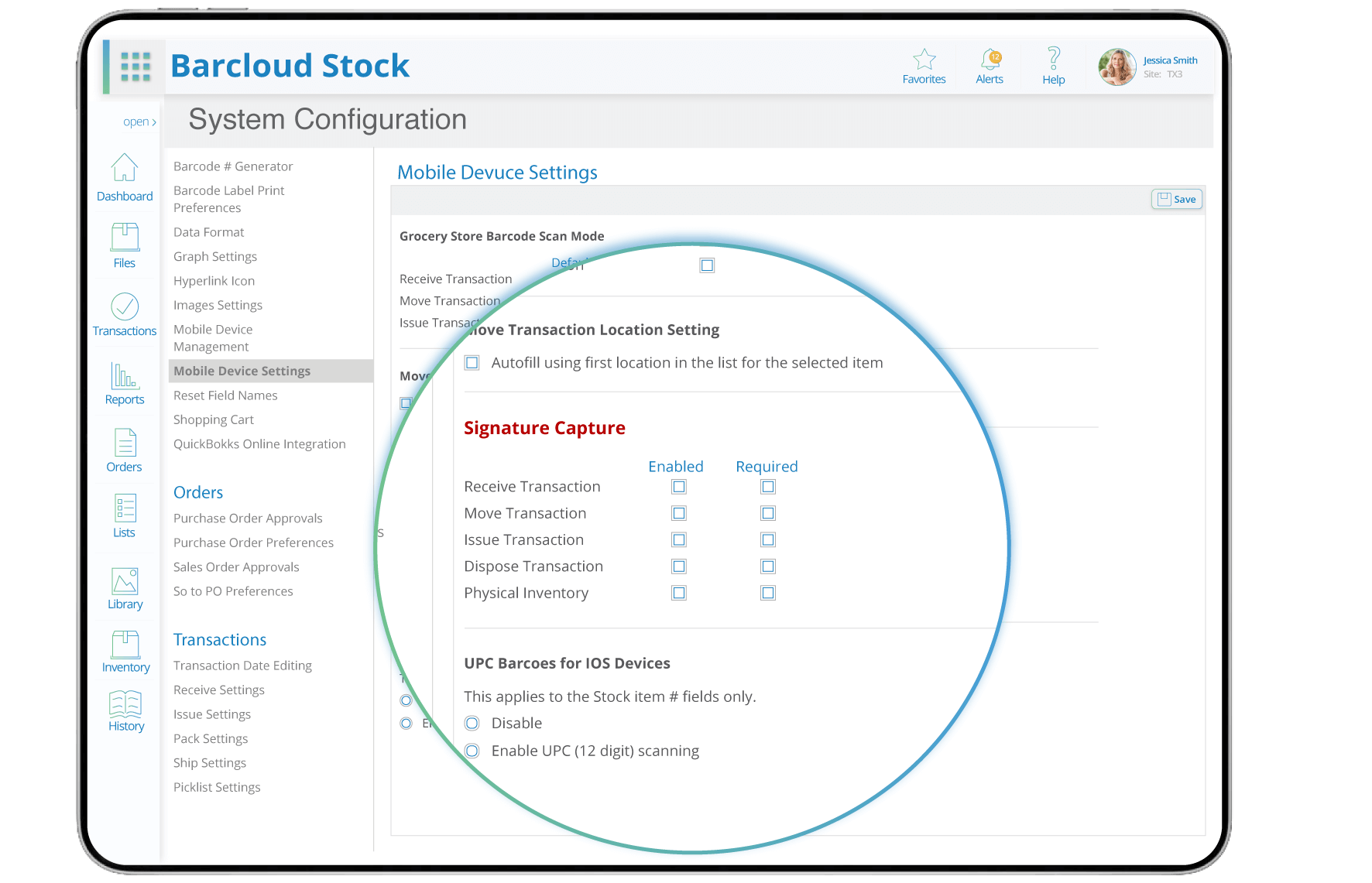 Electronic signature fields can be added to the following inventory transactions:
Inventory Receive
Inventory Move
Inventory Issue
Inventory Dispose
Physical Inventory