Product Kitting Has Never Been Easier
Our Barcode-Based Inventory System empowers users to accurately assemble Inventory items through our efficient Kitting feature. Kitting, also known as product bundling or product assembly, is the process in which usually separate but related barcoded items are grouped or grouped together as an individual item. This feature allows system users to choose specific Inventory items and combine them to a single SKU or Unit for efficient order management.
What Makes us Best In Class
We built it for everyone and not just the System Users
All Employee /

Non System Users

View Only Users

Concurrent System Users

System Administrators

View Kit data/reports
Request a Kit
Define a Kit
Assemble a Kit
Streamline Your Assembly Process
With our Barcode Inventory Tracking System, users can easily create a kit by combining different Inventory items into one. This kit is defined by its "Bill of Materials" in our system. We also refer to this as a recipe with all of the ingredients, otherwise known as Inventory items.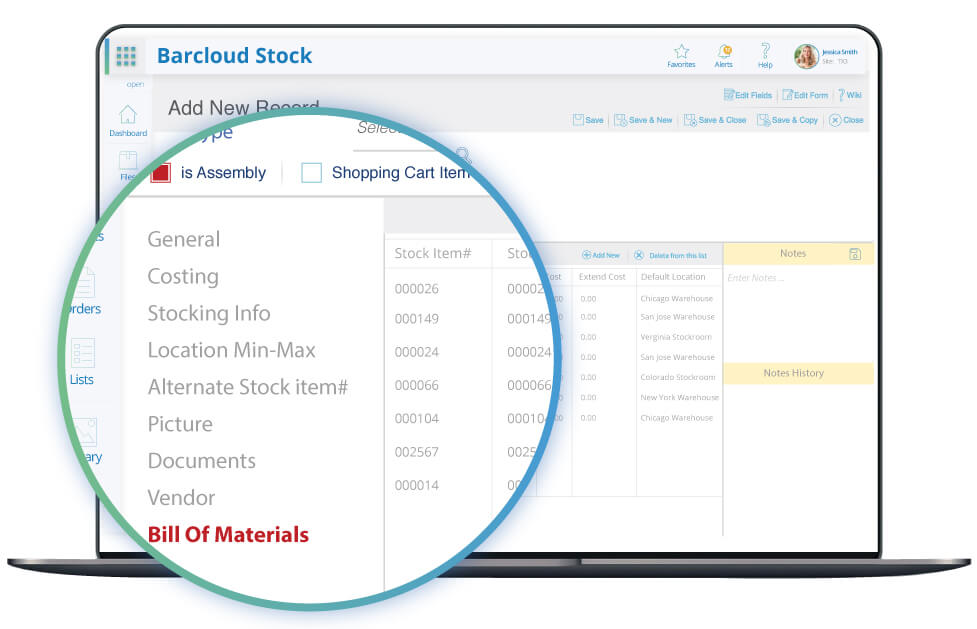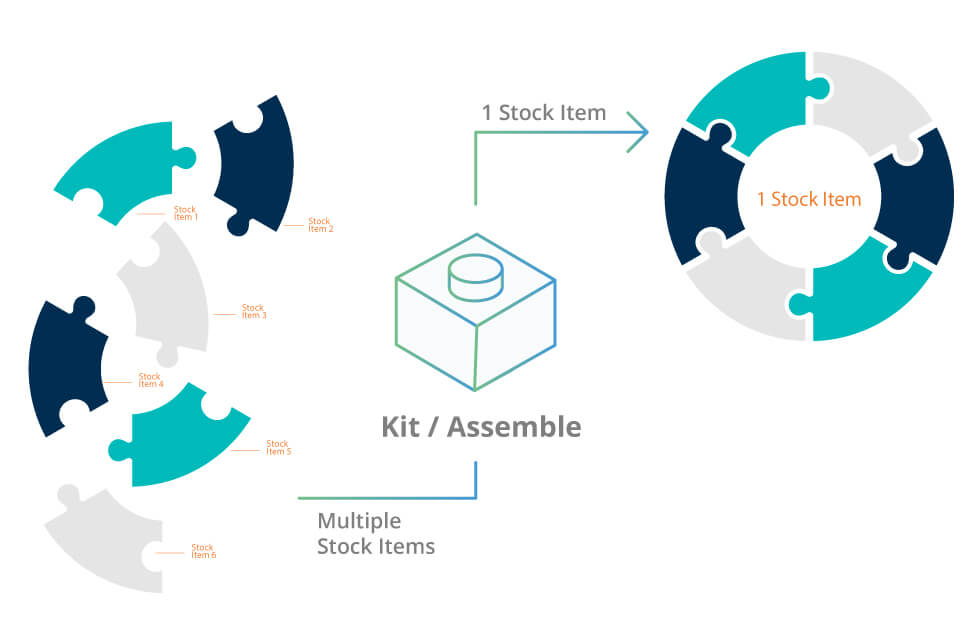 Before you start cooking, you need the recipe and the ingredients. The recipe, or "Bill of Materials", requires the quantities and locations of each ingredient. Once you have all of the information about the ingredients, this starts the Assembly Process in our Inventory system. Something to note: you can create many different types of kits such as, serialized, batched, or quantity-based. For a kit that has ingredients with expiration dates, batched is the correct type of kit.
For the next step, the user must tell the system how many kits to assemble. Now, the system knows what ingredients you need for the recipe, the quantity needed for each ingredient, and where the ingredients will be pulled from. Fun fact, our system will alert the user how much quantity is available, or not, to create the maximum number of kits. If needed, the user may need to replenish those stock items in order to create as many kits as requested.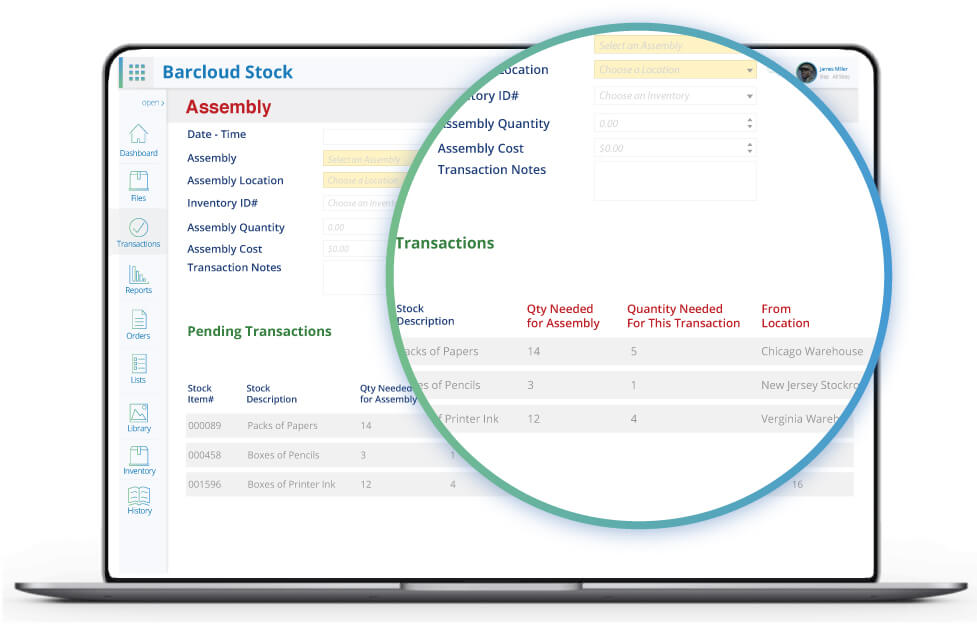 Step 3: Need a Substitute?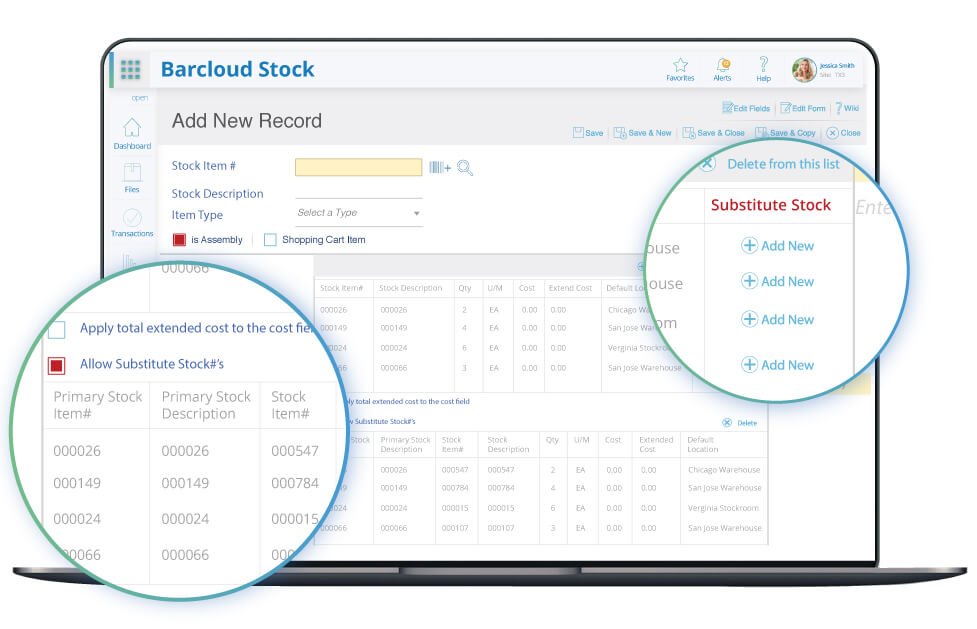 If a certain ingredient does not have enough stock to fulfill the recipe's requirements, our system allows for a substitute stock item #. Simply define the substitute, the quantity required for that substitute, and process the request!  
Step 4: Process the Request
Once you have the items, quantities, locations, and possible substitutions, you may process the request!  Now, a warehouse or stockroom employee can go pick and scan the items in the kits off of the shelves in the specific assembly locations.  Please note that this kitting feature can be used in a variety of industries and Inventory types, from schools to homeless shelters to furniture.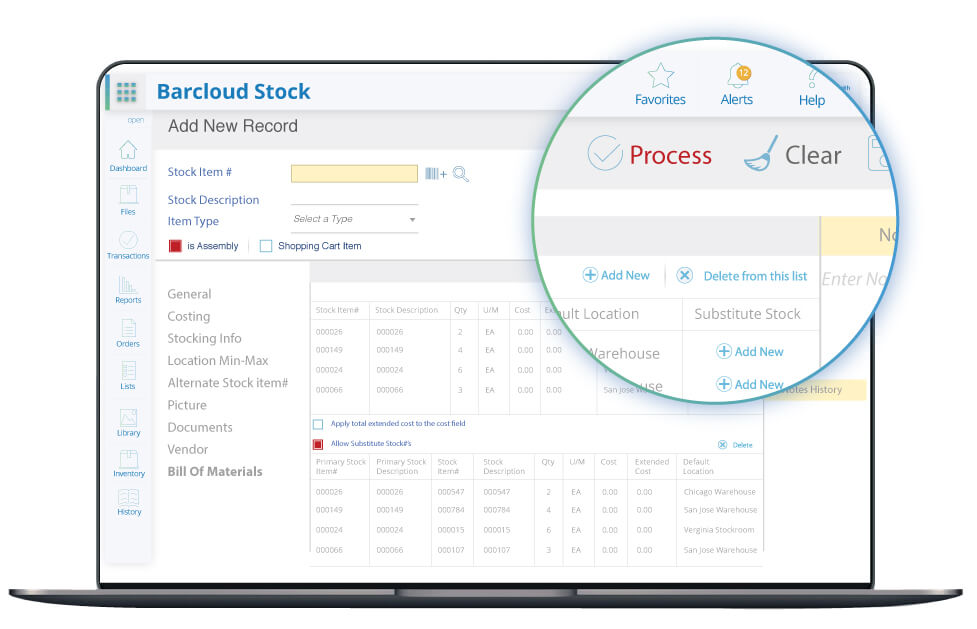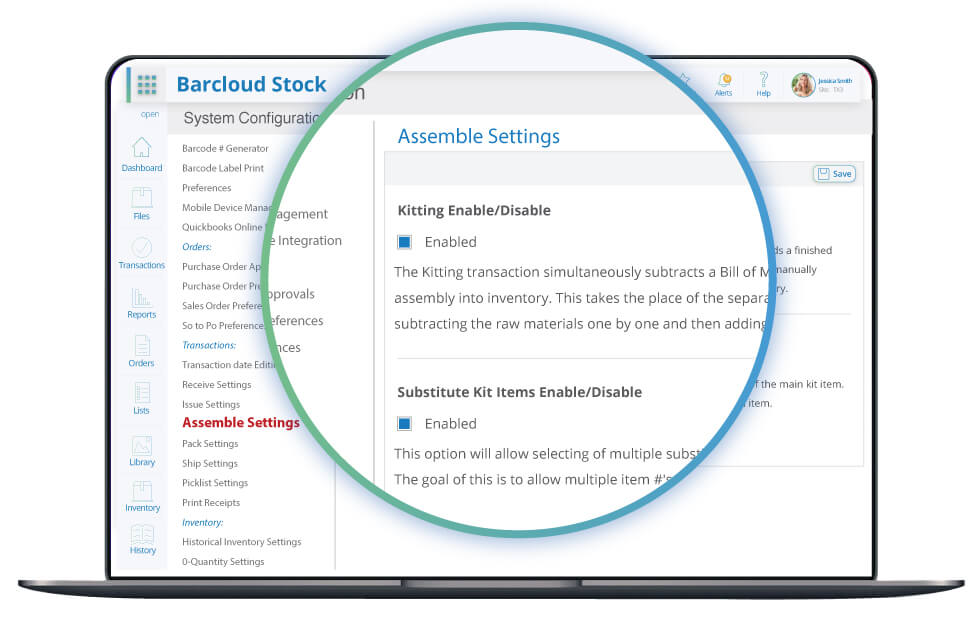 In our system configuration, users can choose to Enable or Disable the ability to create kits or substitute kit items.  Once you enable Substitute Kit Option, users can select multiple substitute items that can be used instead of the main kit items. The goal of this is to allow multiple item stock #'s to be used as replacements for the main item
Benefits of Kitting
For Inventory systems, this feature is of particular importance. These systems need the ability to trace the components and materials used in their assembled products back to the source from which they came. Our Inventory system creates specific reports to trace where Inventory came from, how much, and where it went to.
Our Inventory System enables users to generate configurable Kitting Reports for extended visibility. If users would like to view the history of certain Kitting or assembly processes from a certain batch, our system has the ability to auto-generate and email such reports on a preset delivery schedule. Users can also generate reports that include the barcode images for faster scanning during the picking, kitting and Inventory movement process.