Maintain Optimal Inventory Levels
Our Barcode Inventory System is industry leading and enables Users to set a minimum and maximum Inventory level. Custom values can be set for each Inventory item. This provides reduction in lead times and improves turnover while ending stock outs and overstocking. With the help of our inventory management software, companies can make the most of their stock levels and ensure customer satisfaction.
Set Specific Values According to Location
Users can apply this feature to set the min and max levels for each Inventory. In addition, minimum and maximum values can be set to a specific location or entire Warehouse. When applied, small businesses and large chains can ensure they have the safety stock needed to fulfill orders. No longer will staff need to physically count available stock, manually prepare finished goods or be unsure about reorder points..
Min/Max Inventory Status Scale
It is critical to your team's success to know your Inventory items Quantity On Hand (QOH) when fulfilling purchase orders. It is even more vital for orders management to know when to replenish those inventories. That's where our Inventory Min/Max Status Scale Panel comes in handy for all system users. It creates an exact cutoff that determines when a business has excess inventory or needs to resupply.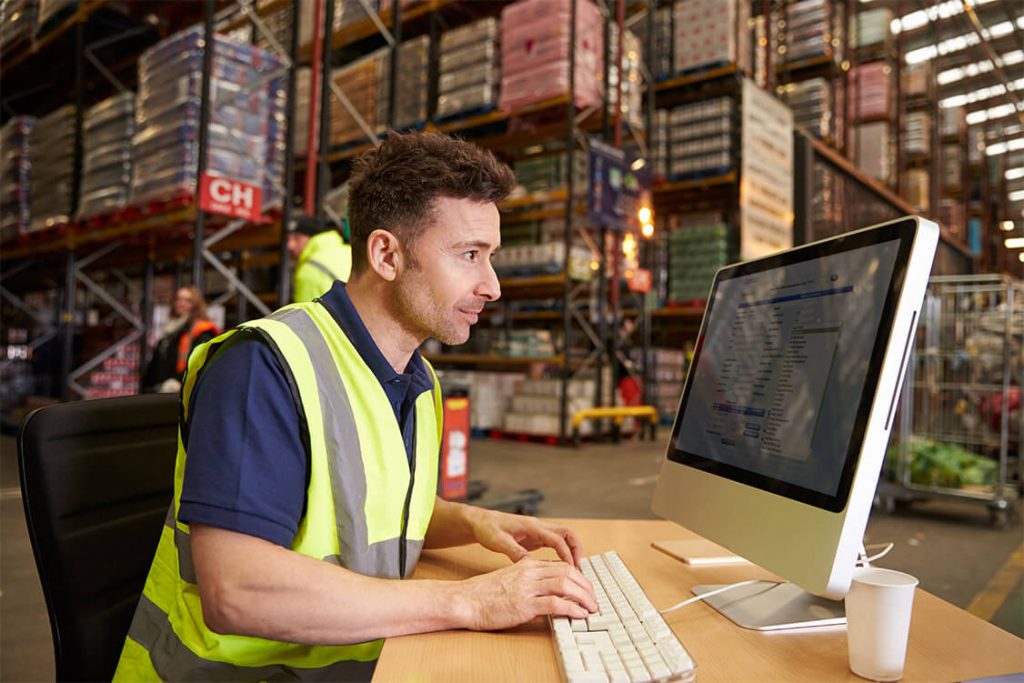 How the Status Scale Panel Works
This Panel allows users to predetermine the maximum and minimum quantity levels of inventory for each part number. It is a crucial inventory management technique needed for long term inventory control. Watch this video to learn more about how the Min/Max Inventory Quantity Status works.
What Makes us Best In Class?
We built it for everyone and not just the System Users.
All Employee Non System Users
Set Overall Inventory Min/Max
Replenish Inventory To the Max
Manage Inventory Better with SMS or Email Alerts
Our inventory management system provides real time updates when a selected inventory stock item breaches the Min/Max threshold. When this happens, our Inventory System will generate an email or text alert to notify the system user. In order to operate more efficiently, the message can be customized for clear and concise instructions to other users. The Min/Max Alert is one of the most efficient automated inventory replenishment features.
Manage Inventory By Location
Users have the ability to set a Min/Max quantity level per stock item and per location. Minimum and maximum quantities can be set according to the needs of each location. This includes warehouses, stock room and other designated spaces that you would like available for each particular inventory stock item. Users can also create scheduled reporting to stay informed for all of their cycle counts.
Save Time by Importing Spreadsheet for Min/Max
Eliminate the struggle of manually entering the location and Min/Max data to each available Inventory item. For users who already have a spreadsheet, users can simply import into our Inventory System. There are fields available for items, location, and their min/max data.
Generate Location Min/Max Reports
Our Inventory System enables users to generate configurable Location Min/Max Reports for extended visibility. Users can also isolate Min/Max quantities for specific locations. For specific locations, our system has the ability to automate generating and emailing such reports on a preset delivery schedule.