Note and Flag Important Inventory
In an effort to increase visibility and communication, our Inventory System allows users to add notes and flags to important Inventory line items.
Add Notes to Inventory Items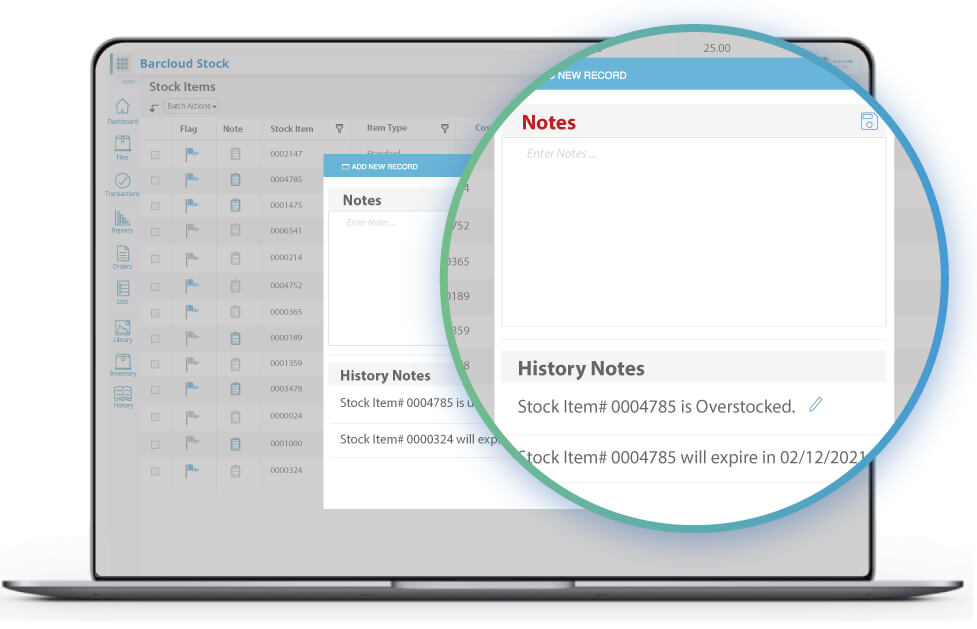 Using the "note" feature, system users are able to add sticky notes and time stamps to important modules such as stock purchases or sales orders. This note feature is designed to track lists of notes added in by different users to inventory items.
Flag Inventory Items
Users can use the "flag" feature to mark items as important and allows you to identify, view, and access them quickly. The flagged items can be sorted to appear at the top of the list.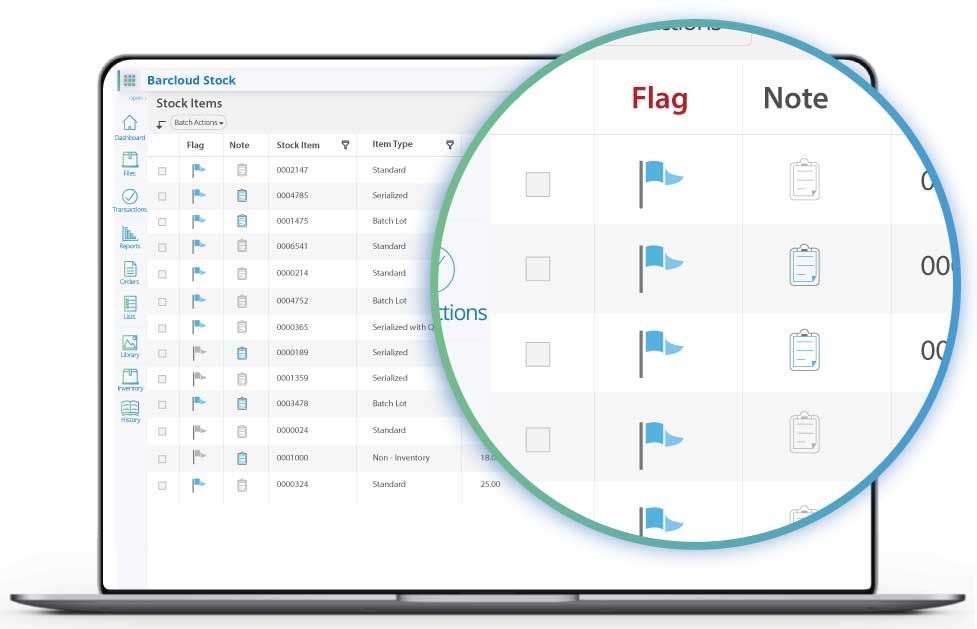 Benefits of this Feature
Add Favorites
Favorite relevant stock Inventory line items
Track Back
Revisit the notes and make necessary edits in the case of a mistake
Security
Administrators can assign security levels and add restrictions to lower level users
Collaboration
Collaborate with multiple users to add notes on different files