Inventory Data Management
Developed for Enterprises and large organizations, high-level Inventory Users can use our Inventory System Enterprise Edition to see and understand the data pulled from many standalone inventory systems throughout their entire global organization. The Inventory Executive can manage User and daily usage across many independent warehouses, stockrooms, and storage locations in different geographical areas. Keeping in mind that these high-level Users are working at a corporate office, simply analyzing and pulling data in order to make decisions for the organization at large.
The grid of the Users is configurable in a way where the required fields can be structured in filterable columns. For example, one administrator can select "User", "Email", and "Security Level" to show in the grid while another might only need the "First Name" and "Email". Further, administrators can drag a column header and drop it in the appropriate section to group by that column, check active and inactive Users, and use the search bar to retrieve specific data.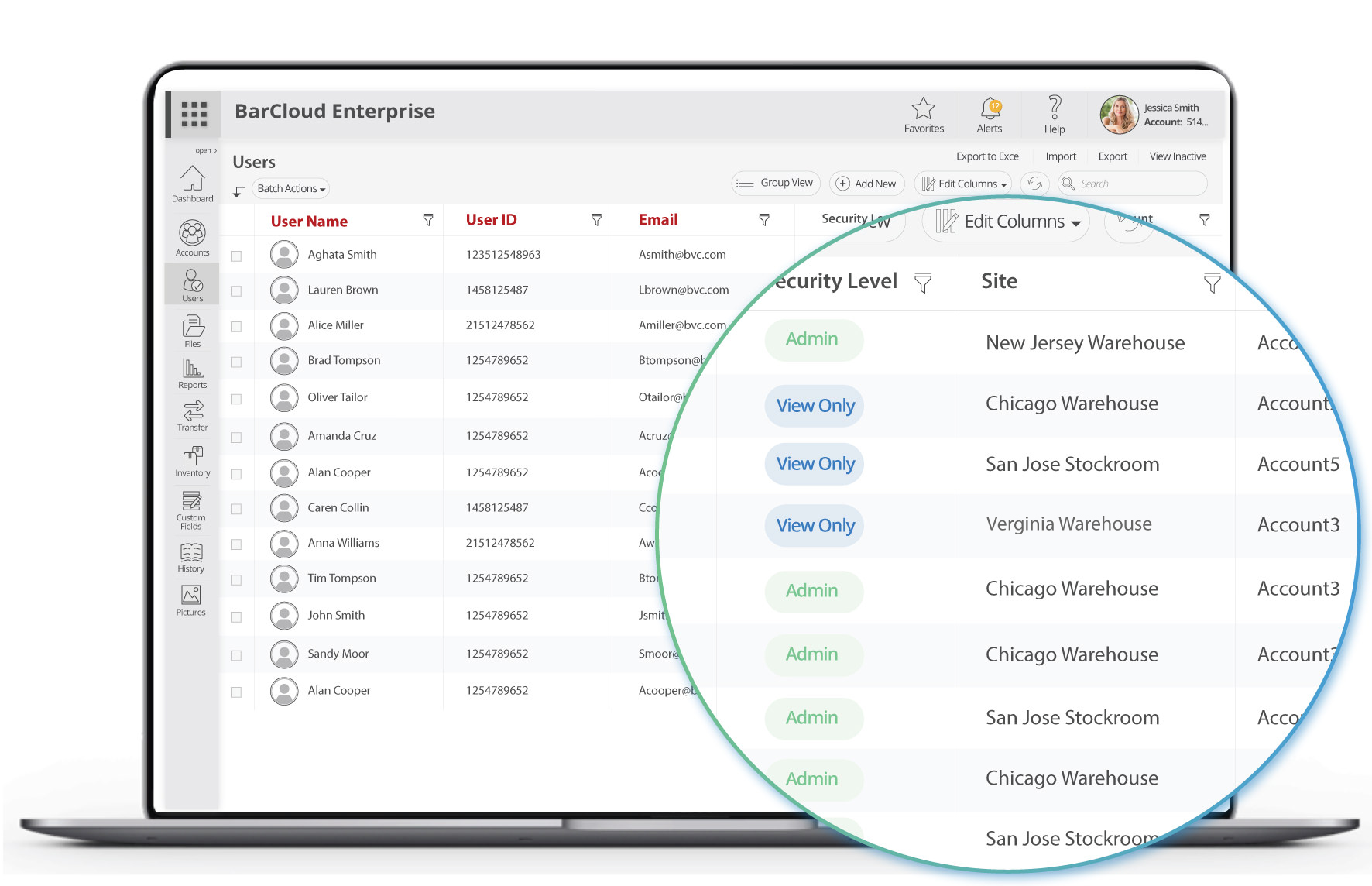 The Process of Adding a New User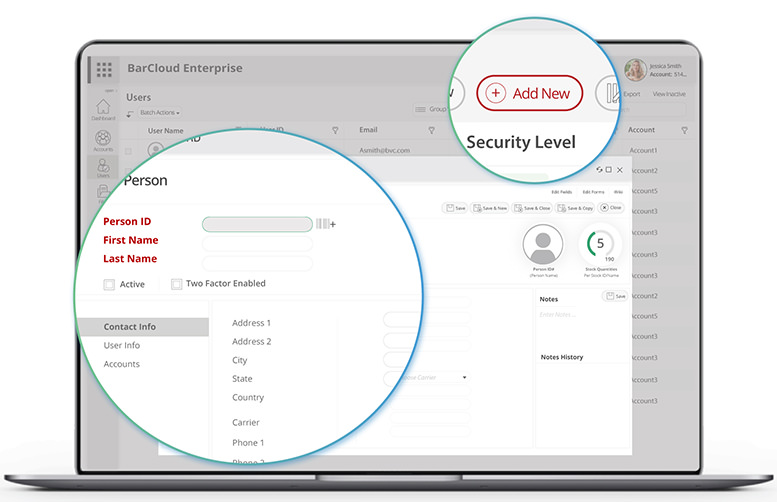 The first step in adding a new User pertains to assigning an ID to that person. A person is any individual the Inventory Executive wants to grant access to. Naturally, a unique ID number is required to identify a person along with the first name and last name.
Active Users are persons who are employed in a role where they can manage other accounts. When promoted to another position for example, the Inventory Executive will make the status of this Inventory User as inactive. Inactive Users are kept in the system for reference or in case there is a need to make them active again.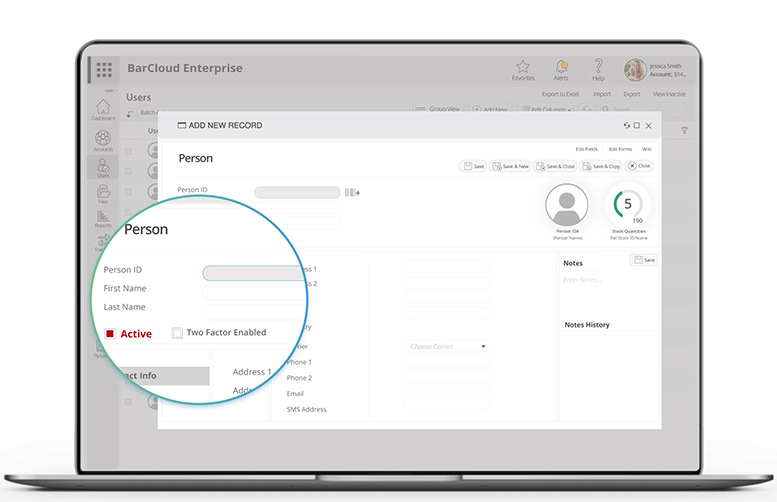 Step 3: Two Factor Authentication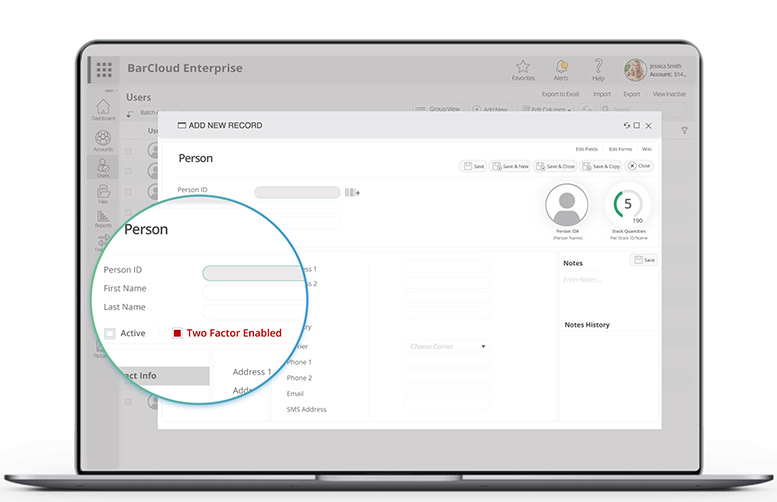 Two factor authentication is used to strengthen security to prevent unauthorized Users from gaining access to the data. Checking the "Two Factor Enabled" setting will add a layer of security when an Inventory Executive is adding a new Inventory User. So if the User signs in using a different IP address or different laptop than the one used at work for example, he will be asked to provide evidence that he is the same User.
Step 4: Assigning Users to Accounts
Assigning Inventory Users to one or multiple sites is an important step in the process. Users can be granted access to one site or to all sites. So a regional manager can have Admin access to the sites granted by the high-level Inventory User.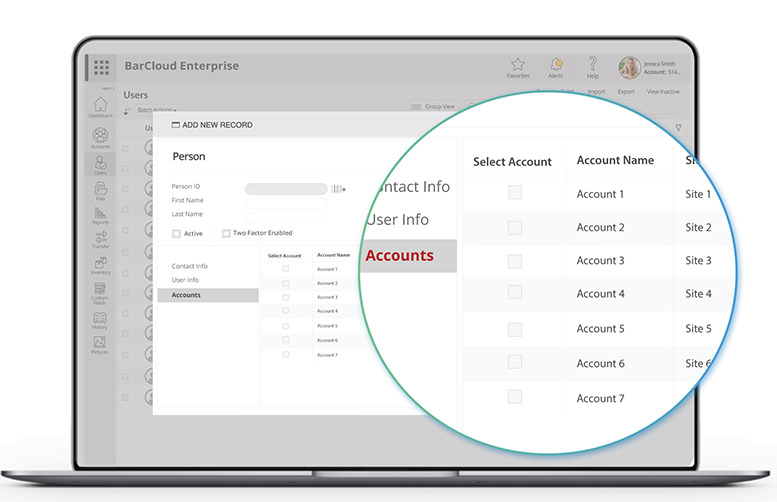 Step 5: Adding Contact Info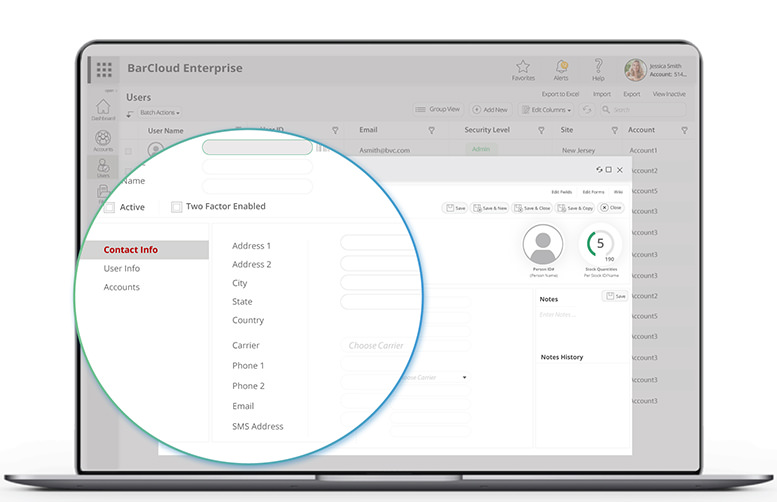 For Users Management purposes, the Inventory Executive can add the below: 
Address

City, State, Country, Zip 

Phone

Email

SMS Address
The Inventory Executive has to assign security levels when adding a new User: Admin access, or View Only access. With Admin access, Inventory User can add, edit, and delete data. In comparison, View Only access allows Users to view Inventory Data without being able to make edits. For example, warehouse managers can be granted "View Only" access to monitor Inventory related activities, while regional managers can be granted "Admin" access to add, edit and delete Inventory data.