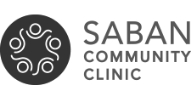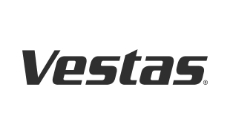 CLOUD BASED AND ON-PREMISE
We offer various hosting options that give you control over your security and data.
MOBILE APPLICATION
Our Warehouse Inventory Mobile App allows you to perform daily transactions with iOS and Android devices.
BARCODE SCANNERS
A wide variety of
INVENTORY BARCODE LABELS
You can even configure our QR code / barcode labels.
BARCODE PRINTERS
Pre-Printed Inventory Barcode Labels choose any Library from the System
Warehouse Inventory Requestor
Inventory Requestor Feature
FULLY CONFIGURABLE SYSTEM
Our Warehouse Inventory Management System is fully configurable from the ground up.
MODULAR FEATURES
100+ Advanced Features 100+ Base Features
Warehouse Management System - Efficient Inventory Tracking
We provide an award-winning barcode Warehouse Inventory Management System for the cloud and on-premise. Our Barcode Software empowers users to choose from an extensive list of functionalities and have the ability to configure the application to fit any requirements to accommodate all warehouse tracking and management needs.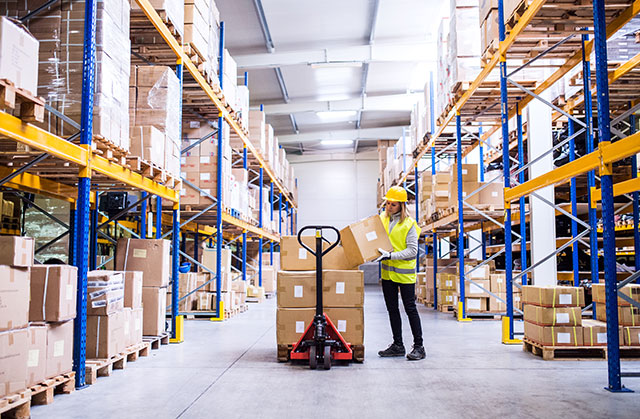 How to Manage Your Warehouses with an Inventory Management Solution - Video
Our system is the best-in-class for warehouse management. With dozens of advanced and configurable features like the Inventory Requestor feature, we go above and beyond to ensure that our system works for any organization, no matter what their tracking needs are.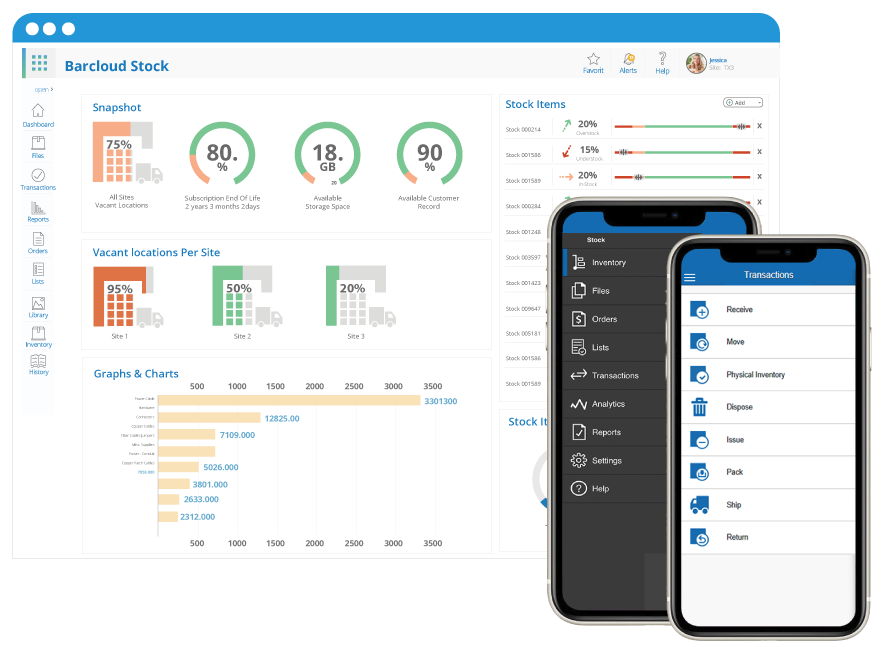 What Makes Us Leaders
Our Barcode-Based Warehouse Inventory System works to combine best practices and trends in an effort to provide an unrivaled User Experience. We can enhance any warehouse workflow and help save valuable time and money with a wide range of standard and advanced Inventory features in our WMS.
Large Entities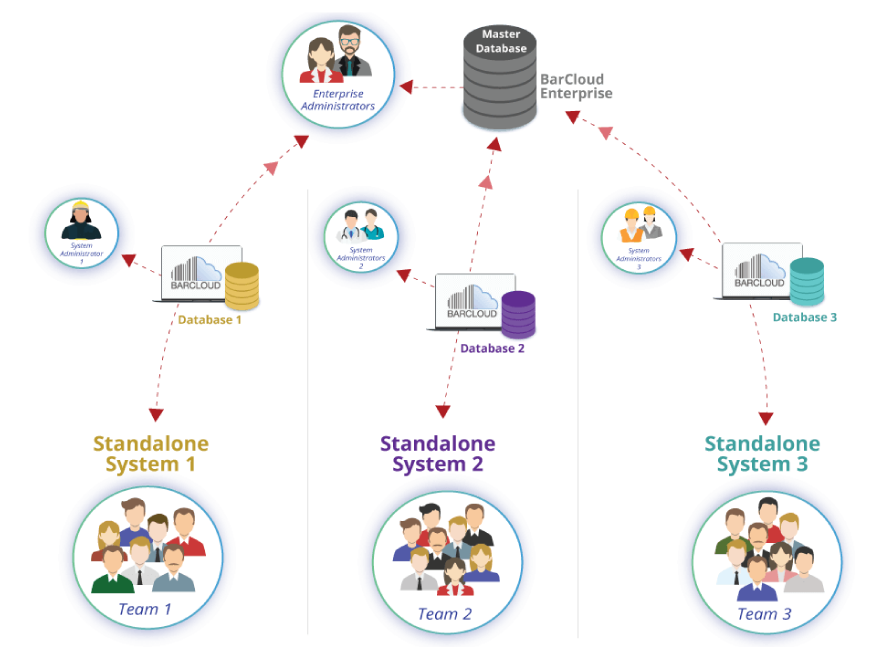 Large corporate entities
Operating various warehouses/stockrooms
Many standalone Systems
API Integration
Warehouse Inventory System consolidation
Multi-Sites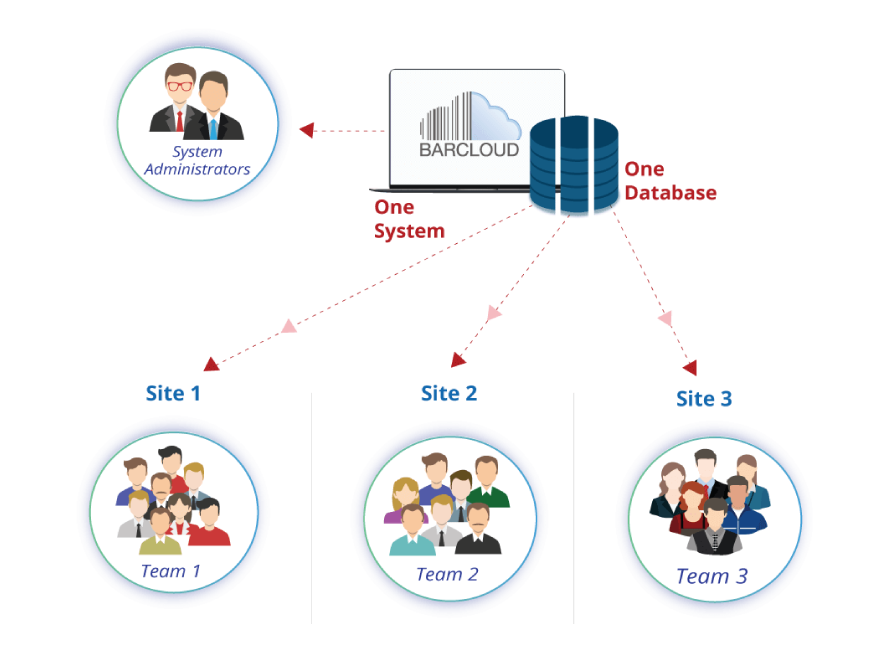 Midsized organizations with multiple sites
Operating multiple stockrooms, warehouses, etc.
Need only one Database
Separate users and information
Standalone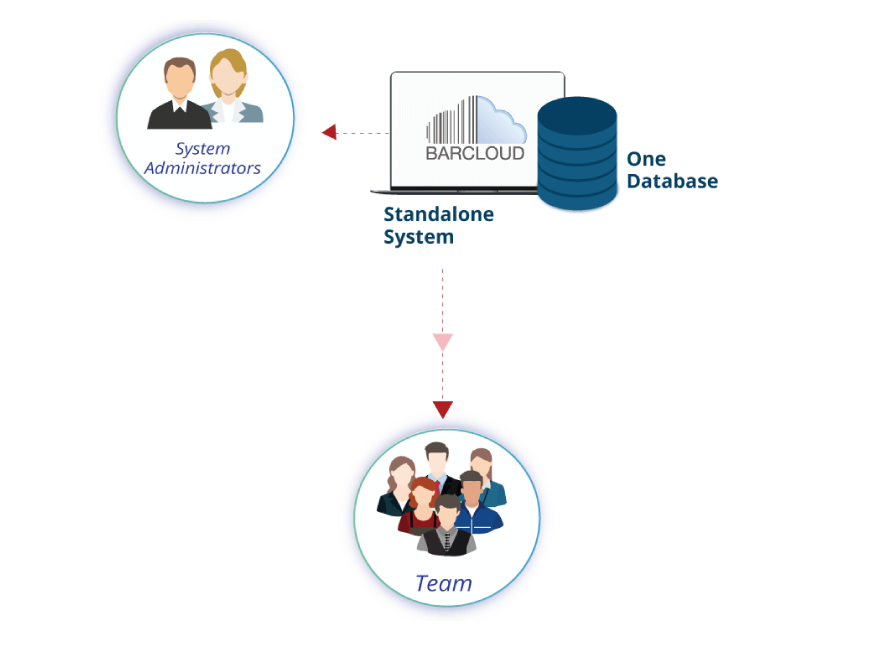 For smaller to midsized organizations
Operating in only one warehouse or multiple small warehouses
Need only one Database
Most Powerful System!
The Warehouse Inventory System is helping us better understand our inventory and saving time on counts. We are now more efficient because we have greater awareness of the status of our inventory throughout the warehouse, regardless of location. Justin Shevelow, System Manager at PICA
Three Different Interfaces for Three Different Users
Interface 1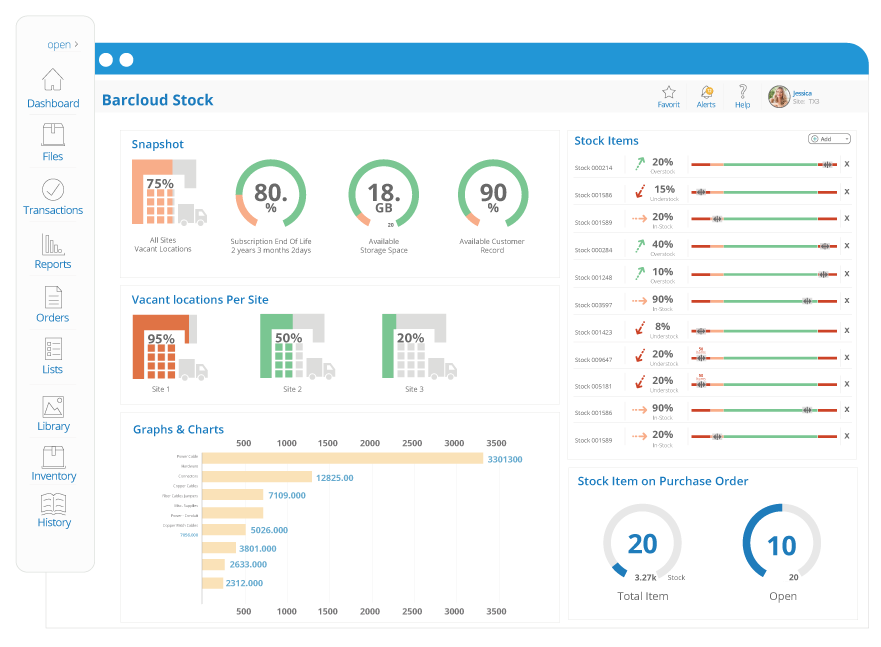 Daily users can view available stock, expiration dates, and more information about their stockrooms from one location.
Interface 2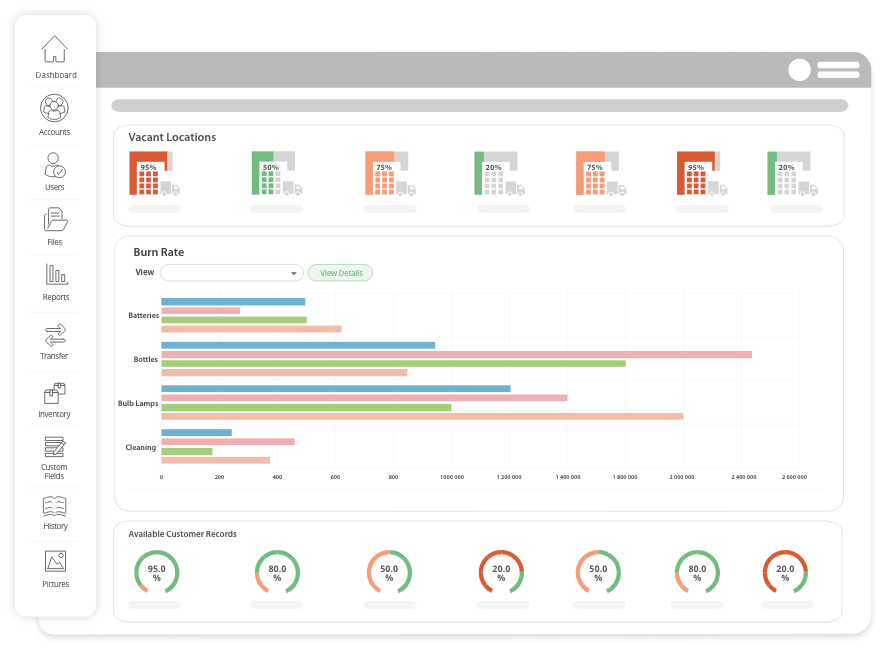 Enterprise Super Users can manage the Warehouse Inventory data and reporting for multiple Standalone Inventory Systems
Interface 3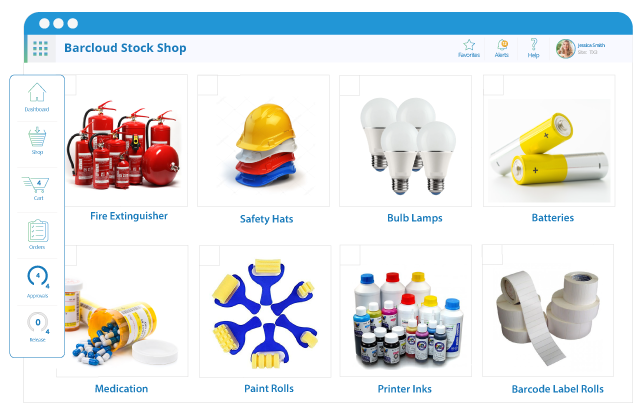 Consumers of the Inventory Requestor Feature that are tied into each Warehouse Inventory System
Technology we Use
Our Cloud-Based Warehouse Management System combines barcode scanners, real-time reporting, and the ability to track inventory items anytime, anywhere.


Our On-Premise Warehouse Management System can fully operate in an offline mode and offers efficient and accurate tracking of inventory items via barcodes.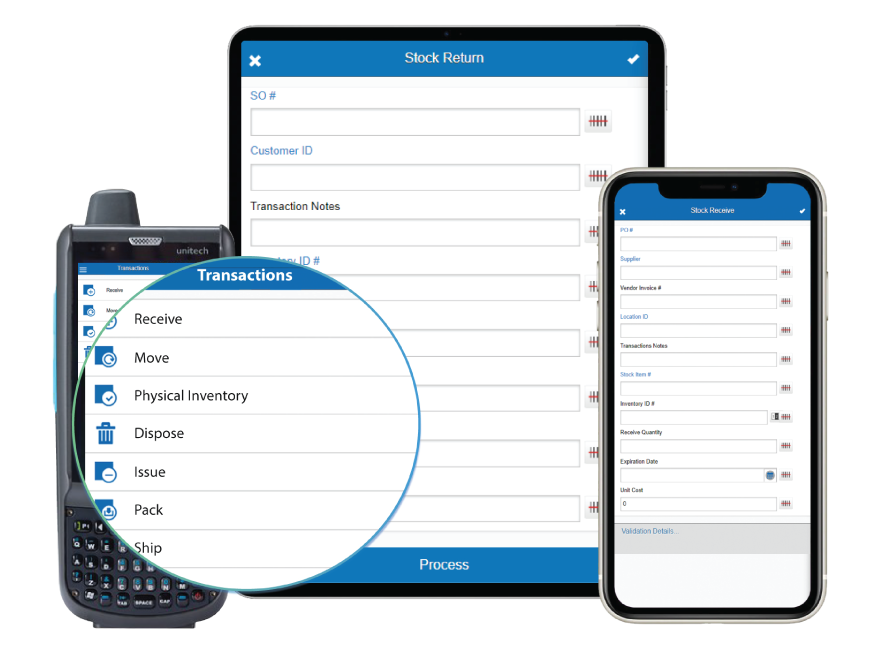 Warehouse Inventory Management System Mobile App
The Warehouse Inventory Mobile Application enables warehouse users to view current inventory locations, quantities, users, and much more. Greatly reduce the hardware costs of purchasing wireless or cabled barcode scanners by instead using smartphones and tablets as fully functional barcode readers.
Our Warehouse Inventory Mobile App is a comprehensive application that will handle end-to-end inventory needs and make your stockroom and warehouse management much more efficient.
Our Popular Warehouse Management System Features
Inventory Forecasting

Use advanced artificial intelligence to calculate future inventory usage. This feature allows you to make better decisions with more accurate analytics.
Inventory Layout Feature

Quickly visualize the location of your inventory. Upload or create floor-plans of your warehouses and stockrooms so you always know where your inventory is.
Inventory Levels

Always know how much inventory you have on hand in your warehouses and stockrooms. Never overstock or understock again.
Inventory Reporting

Create configurable reports containing only the information you need in the format that makes the most sense for you and your organization.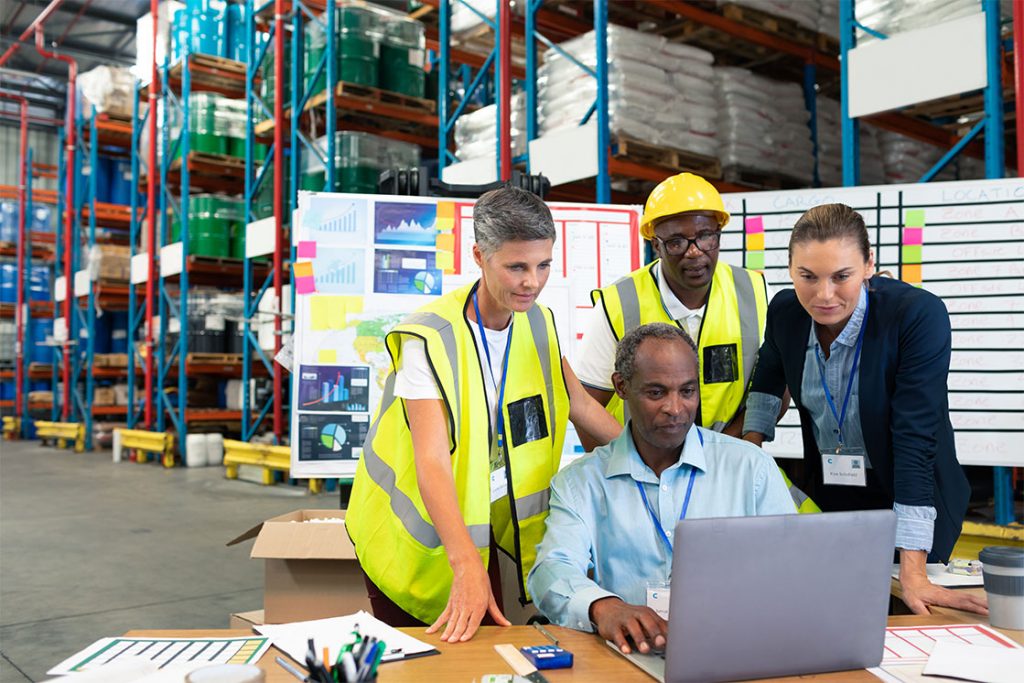 Warehouse Data
Administrators
Viewing Grids/
Analytics/ Reports
Benefits of our Warehouse Inventory Management Solution
Cost Effective

Gaining productivity, reducing and potentially eliminating costly steps/processes.
Improve Accuracy

Save time and improve accuracy by eliminating human errors
Improve Workflow

Enhancing employee and equipment resources through effective workflow management.
Security Enhancement

Ensuring precise product tracking with configurable reporting on physical inventory counts.