Asset Tracking Depreciation
Most efficient way to monitor the value of assets over their lifespan
Track Depreciation of Assets
Our Asset Tracking System offers better management and tracking of an organization's fixed asset depreciation. Accurate bookkeeping and reporting for tax and insurance purposes is now made simple! This powerful Asset Tracking feature ensures accurate asset depreciation calculation, reducing unnecessary equipment purchases, and improving accounting accuracy.
What Makes us Best In Class
We built it for everyone and not just the System Users
All Employee /

Non System Users

View Only Users

Department Managers

Concurrent System Users

System Administrators

Asset Depreciation Reports
Learn More
Asset Depreciation General Settings
Learn More
Calculate Asset Depreciation
Learn More
Asset Depreciation History
Learn More
Learn More
Advantages of Our Asset Depreciation Feature
3 Methods of Asset Depreciation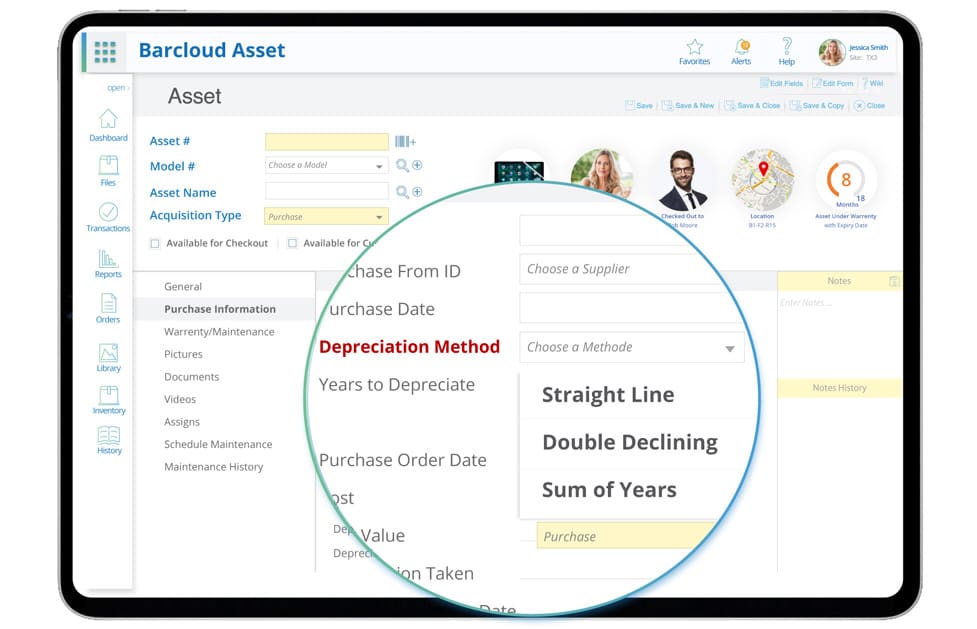 Users can choose exactly how to calculate the depreciation of assets and easily compare by any of these Asset depreciation methods:

Our Asset Tracking System makes it easy to generate the depreciation of an asset item in just 3 simple steps.
Create an Asset Item

Set the Depreciation Method

Enter Asset information (including years, item cost, and scrap value).
Once these steps have been completed, the depreciation is taken and the dates are automatically filled.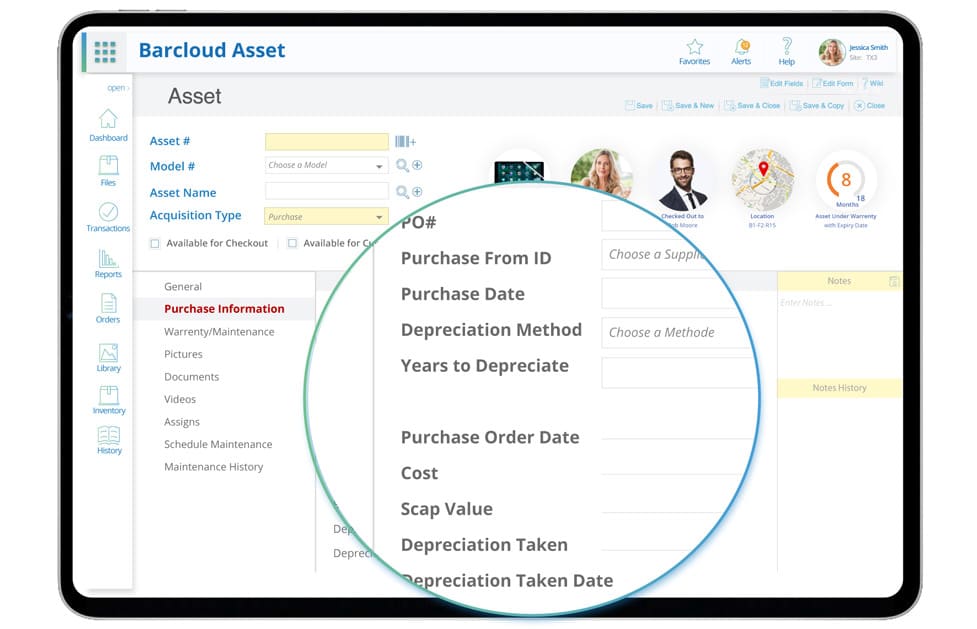 General Asset Depreciation Settings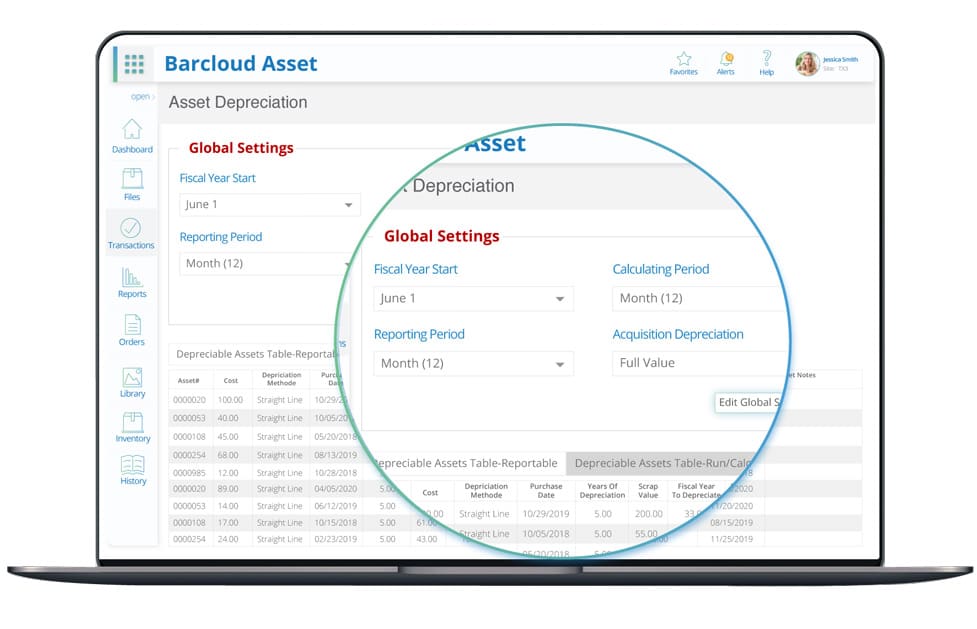 Our Asset Tracking System enables users to define their own general Asset Depreciation settings, which include:
Determining when the fiscal year starts

Setting the reporting period (either a month, a quarter, or a year)

Determining the calculation period (either 12 months or 365 days)

Setting the acquisition depreciation (either a custom value or the full value)
Configurable Asset Depreciation Reports
Users have the ability to generate automated Asset Depreciation Reports that provide information including, adjustments, book values, and depreciation expenses for insurance and auditing purposes. Such reports may be scheduled to auto generate periodically and automatically sent to the appropriate staff such as auditors or accountants.