Asset Tracking Alert
Our Asset Tracking Alert Feature can help streamline Asset Management
Always Stay Informed
Our Asset Tracking System keeps users updated with configurable alerts and notifications to enhance asset management. Asset Tracking notifications can be conveniently sent via email or text message, and also include a personalized message. Aimed at increasing productivity and keeping team members informed of all responsibilities and tasks, the Asset Tracking Alert Feature is an effective communication resource.
What Makes us Best In Class
We built it for everyone and not just the System Users
Asset Tracking Alert Feature Benefits
How Asset Tracking Alerts Are Used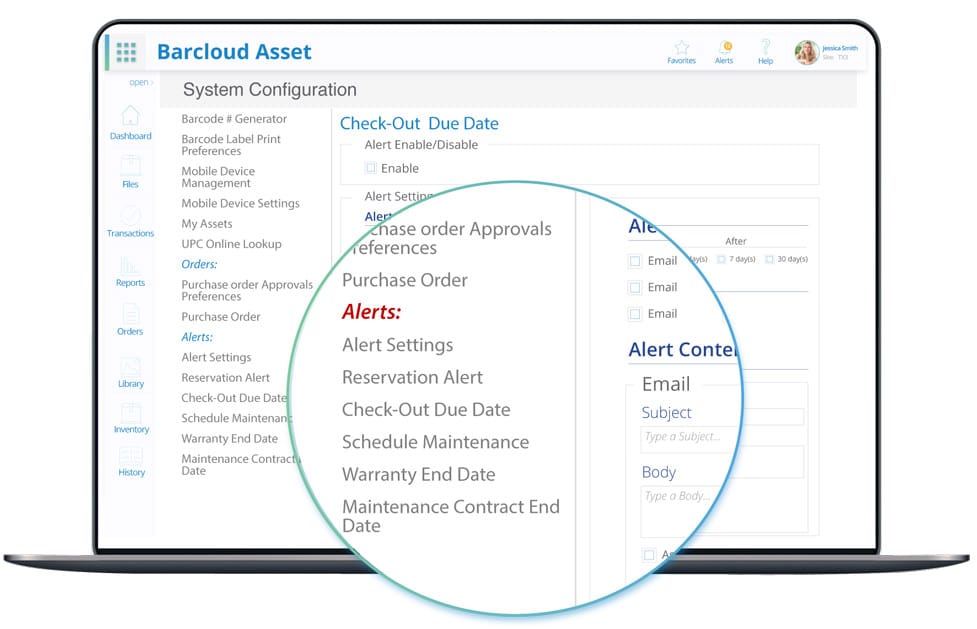 Informative Alerts can be sent for the following:
Asset Reservation

Asset Warranty End Date

Maintenance Contract End Date

Schedule Asset Maintenance

Check Out Due Date
Flexibility is a Top Priority for Asset Tracking
Our Asset Tracking interface empowers users to conveniently check the Alert Icon on the top right of the screen. Offering greater flexibility while browsing, System Alerts and General Alerts are two features the icon enables. System Alert displays the Alert Settings, Check-Out due dates, Scheduled Maintenance, etc. The General Alert shows contract expiration dates and offers a warranty ending reminder. Users have total control to either accept or decline all notifications.