Asset Tracking Mapping Feature
Our Asset Tracking System's Mapping Feature allows users to track Assets via a geographical map based on each location's address. The feature offers the ability of Asset Tracking users to simply view the information of every item at each location by scanning through all assets in real-time.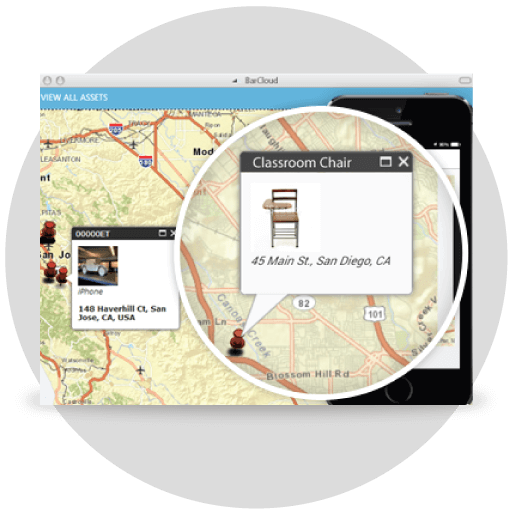 Asset Tracking Mapping System
Select where data should be placed using a geographical map. In addition, visualize all assets with their picture at each location.
View Coordinates on a Map
Oversee the exact coordinates and the number of assets on a geographical map using mapping pins for quick access to equipment locations.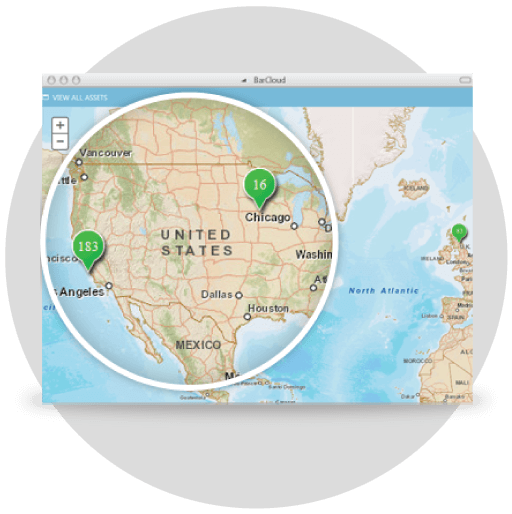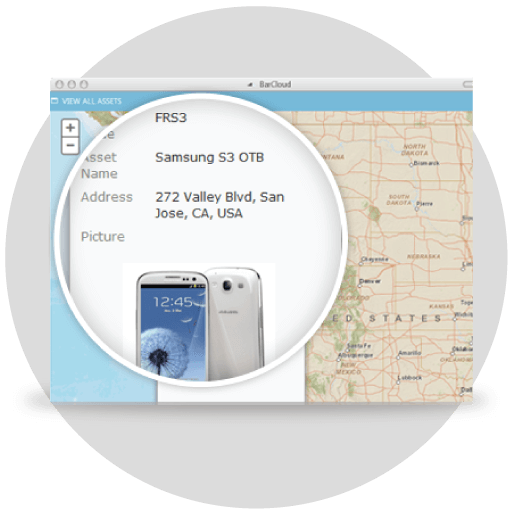 View Asset Details
Our Asset Tracking System provides additional details about assets located at a specific location by displaying the number, asset name, picture, and address.
Location-Based Tracking in the Cloud
Users can also view information of every item at each location by clicking the small arrow to flip through all assets—offering the coordinates, quantity and the ability to track every asset anytime, anywhere.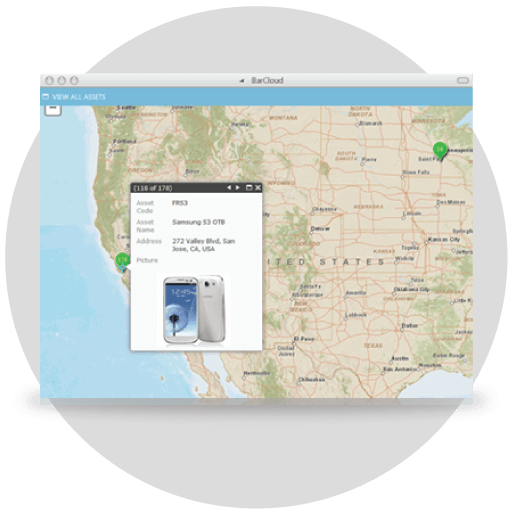 Ready to make your life easier? Give us a try!