Track all Asset Transactions with E-Receipts.
Want to know where your Assets went, who they went to, and keep receipts of the whole process via email or in physical filing cabinets? Our Barcode-Based Asset Tracking Solution allows users to generate receipts to summarize or examine Asset Transactions. These e-receipts can be printed or exported to CSV, Exel, and Word.
Transactions that have Receipts
Administrators can activate printing receipts in the following five transactions:
Receive

Move 

Check-Out

Check-In

Dispose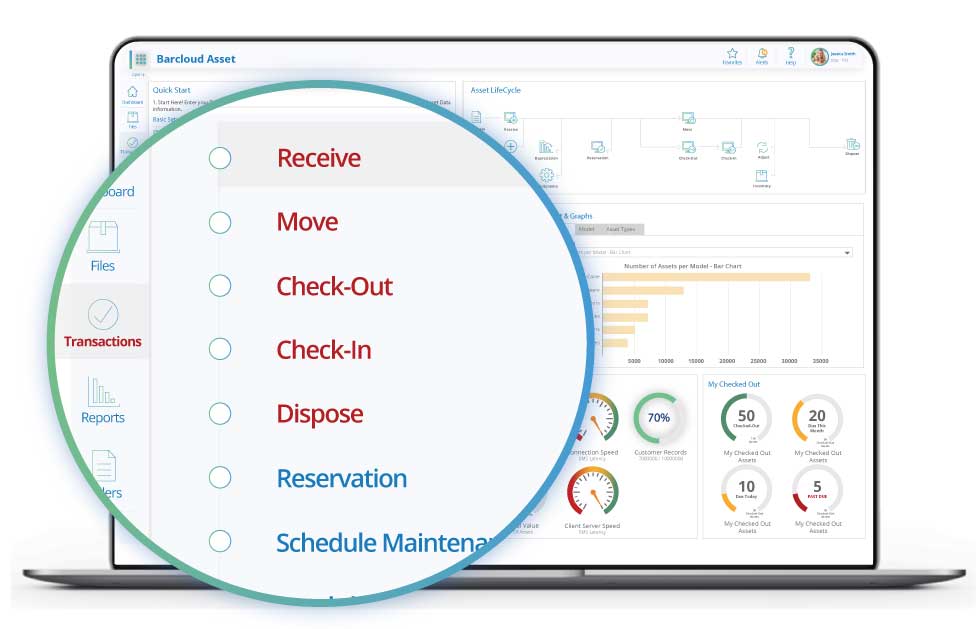 Advantages of The Transaction Receipts
Audit Trail
Offers a detailed transaction record relating to an Asset item.
Added Verification
Adds an additional layer of security for Asset related transactions.
Digital Receipts
Easily accessible transaction records via email
Enhanced Accountability
Administrative users receive receipts outlining who, when, and where Asset transactions have occurred
Fully-Configurable Receipts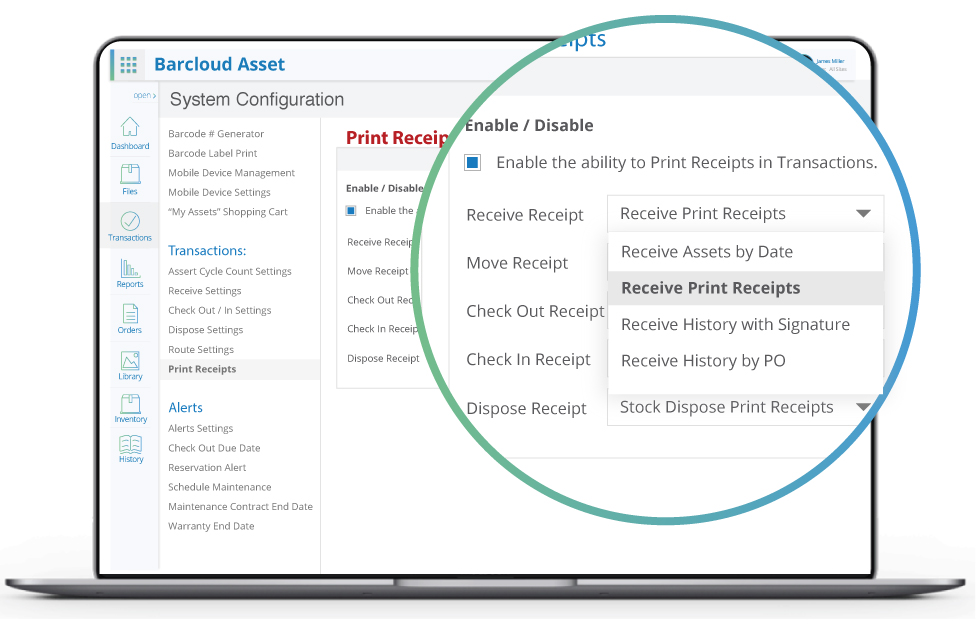 Our Prints Receipt Feature allows for all receipts to be fully configured to fit any organizational requirements and preferences. Popular receipt data includes lists with due dates, locations, and transaction numbers. It can also include barcodes, contract language, and signature lines. This way, users are able to configure their receipts with the information and formatting that they prefer.