Asset Tracking Signature Capture Feature
With our Asset Tracking System's Mobile Signature Capture feature, users can receive, transfer, and ship Assets securely. This feature offers the added verification needed to ensure proper Asset Management protocols are in place and employees remain accountable through a digital paper trail.
Signature Capture Add-on Capabilities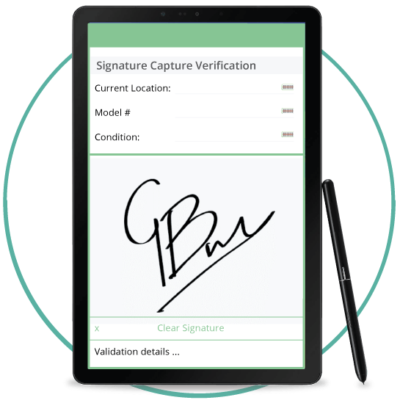 Enhanced Internal Verification
ASAP Systems' Asset Tracking Mobile Signature Capture Feature streamlines the asset management process with the digital means to ensure that only designated employees authorize transactions. The Mobile App enables the assigned users to approve transactions on a mobile barcode scanning device upon delivery.