Streamline the Asset Receive Process
Our Asset Tracking System allows organizations to streamline the Receive Assets process. The  Receive Assets feature offers users the ability to receive Assets such as IT/AV equipment and tools. It also allows users to choose the location of where the Assets will be received.
What Makes us Best In Class
We built it for everyone and not just the System Users
All Employee /

Non System Users

View Only Users

Department Managers

Concurrent System Users

System Administrator

Asset Reports/ Data Grids
View History
Receive Assets to a Specific Person
Receive Assets to a Specific Location
Asset Signature Capture
Functions of Admins
Receive Assets to a Location & Specific Person
The Receive Assets Transaction enables users to specify the location where the asset is being received and specify a person the asset is assigned to
Backorder Tracking
When receiving against a Purchase Order, the system will keep track of the quantity on backorder
Receive Assets via the Mobile App
Use the Mobile Application to perform the Receive Assets Transaction whenever you are on the go
Generate Barcodes
Barcodes can be generated and printed for assets right from the Receive Transaction
Admin Functionalities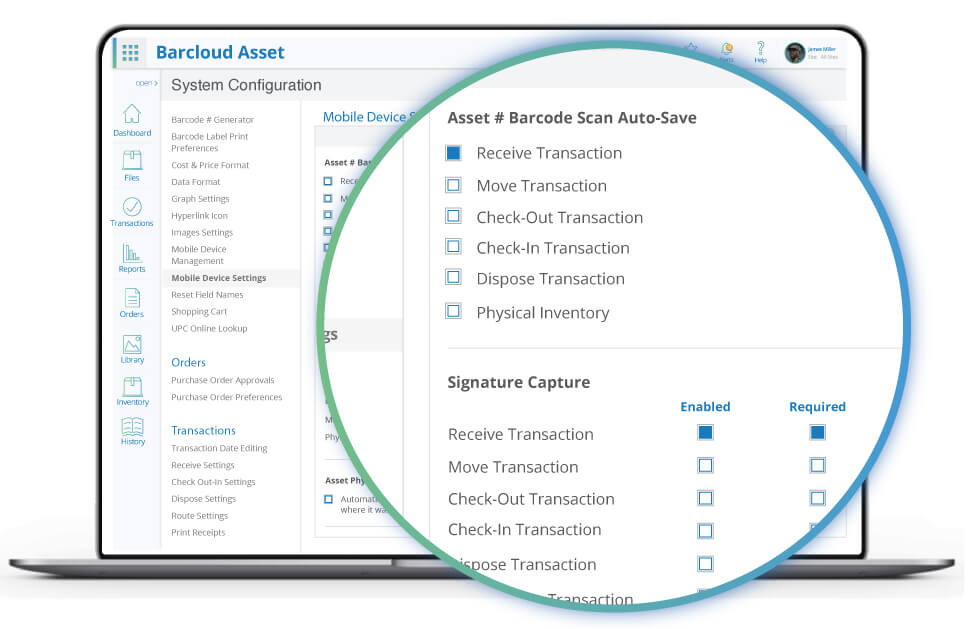 Admin can enable the Auto Save function on the Web App, so that users don't have to click the process button before scanning another asset, and can enable and/or require Signature Capture so users can sign off on Receive Transactions.
Receive Assets with the Mobile App
Users can easily use the Mobile App to perform the Receive Assets Transaction just as on the Web App. On the Mobile Application, users can then fill out all the details needed, such as the location where the assets will be received, the person who will be receiving them, the PO #, model and more.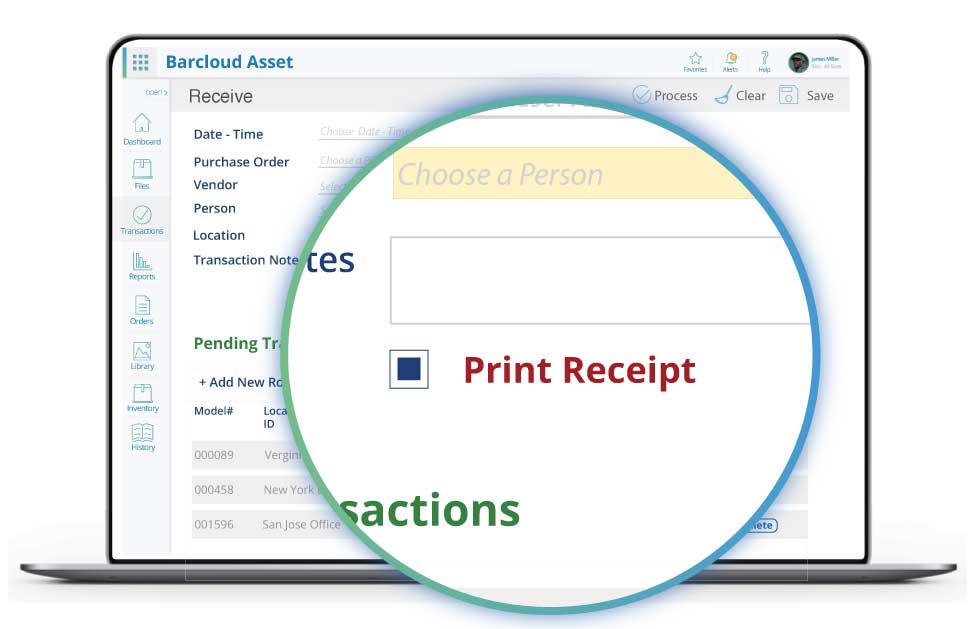 Keep Receipts of Transactions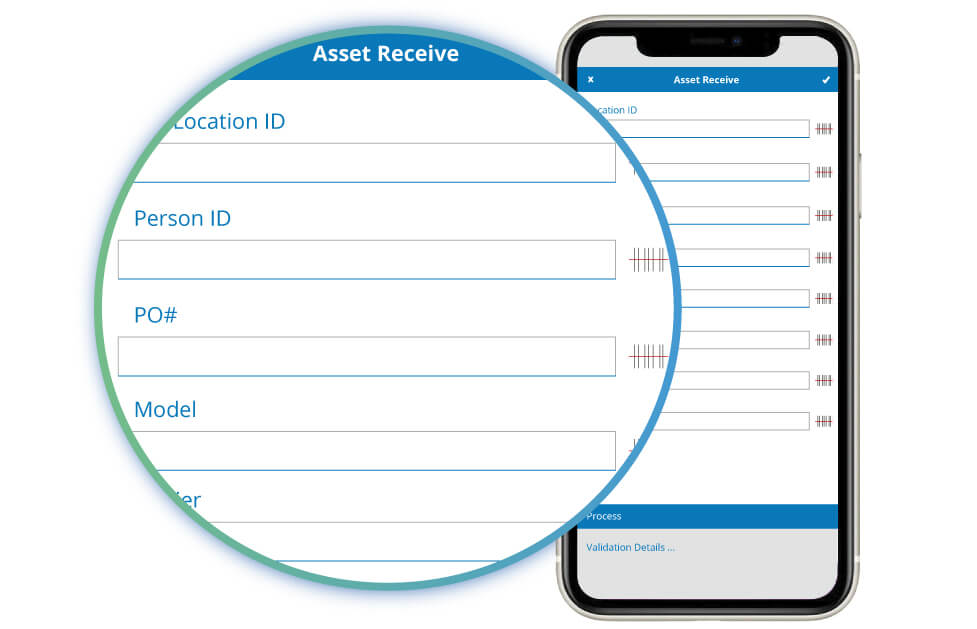 Our System allows users to download e-receipts and print paper receipts in order to summarize or examine Receive Assets transactions.
Purchase Order Validation
If the Admin chooses to set the Receive Assets feature to "Full Validation", users can receive assets through Purchase Orders (PO) and the items will be auto populated with unique Asset numbers. From there, users can select who they want to receive the Assets and where. Once processed, users can create a backorder quantity if any Assets were missing.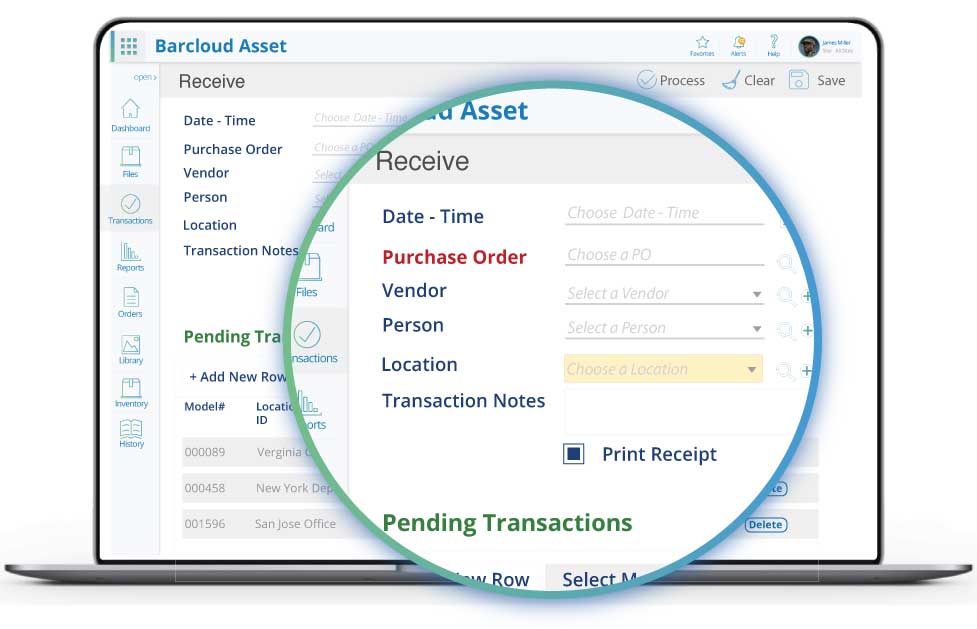 Receive Assets Signature Capture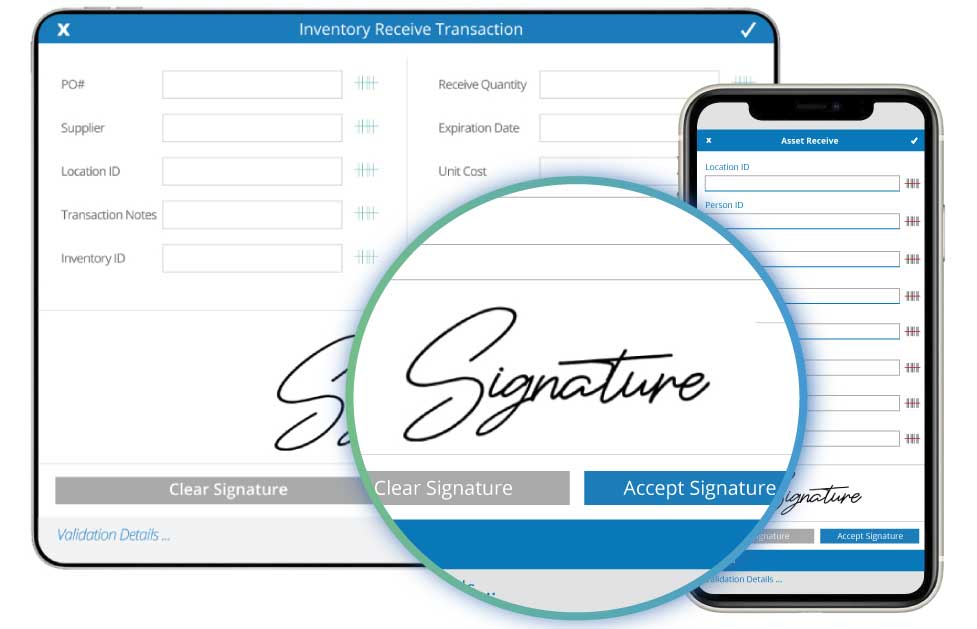 The Asset Tracking Signature Capture can be enabled by the Admin Users from the mobile app whenever the Receive Assets Transaction is performed.