Asset Tracking Time Duration Feature
Tracking, reporting, and billing just got easier with our Asset Tracking Time Duration feature. The Time Duration feature offers the ability to track labor hours and attendance, generate asset usage reports, and perform location-based duration reports and billing. In addition, users can log and monitor the time and date stamps of any asset management transactions.
Watch & Learn
How long have assets been deployed? Which assets are underutilized because they have been sitting on the shelf? What contractors or employees are returning equipment after its due? Watch and learn how the Time Duration feature can help answer these questions
Custom Billing Increments
Our Time Duration feature allows users to configure the hourly rate, overtime hourly rate, determining the number of days in a week, numbers of hours in a day, and finally the billing increment. The billing increment can be set per minutes, hours, days or weeks.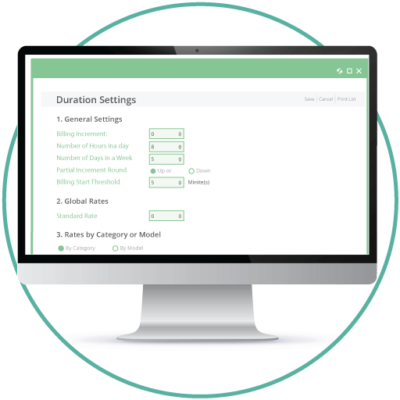 Configure Time Duration
Set up Time Duration settings to formally report on the correct criteria when the time comes. Settings include billing increments, work hours, billable rates, billable rates by asset and more.
Take a tour of Passport to see how it can work for your needs.