Asset Tracking Depreciation Methods
Efficient way to monitor the value of assets over their lifespan
Asset Tracking Depreciation Methods
Our Asset Tracking System saves the need to use a third party to calculate depreciation expenses of valuable assets and offers users three of the most popular types of depreciation methods. Our Asset Tracking System enables users to identify the cost, the estimated value of life (years to depreciate) and the scrap value of each Asset Item added to efficiently Track Asset Depreciation.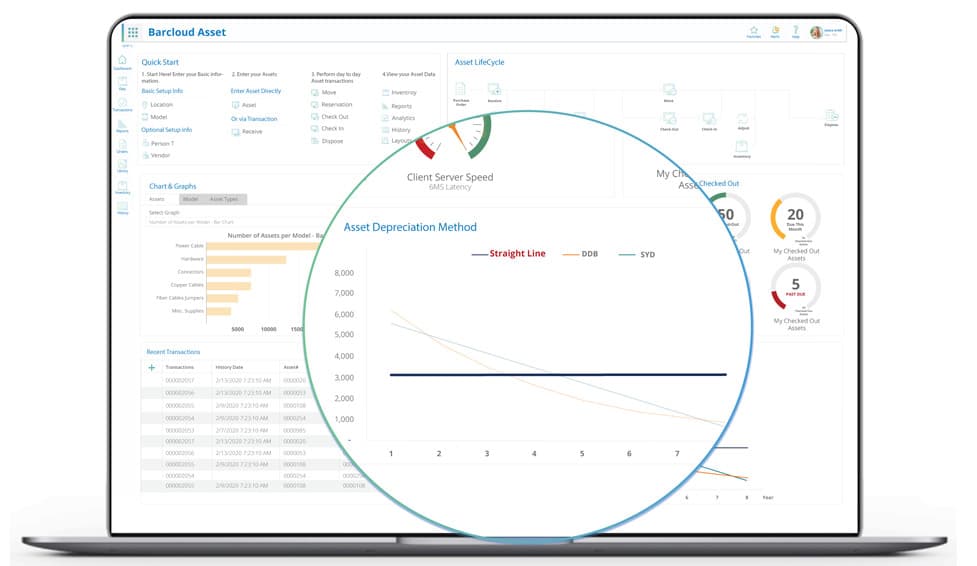 The Straight-line Method is one of the simplest to work out loss of value of an asset over time. Our Asset Tracking System will calculate the cost, subtract the scrap value and divide it by the estimated value of life which will equal to the yearly depreciation expense value. 
The Sum-of-Years Method enables users to write off higher depreciation expenses in the earlier years of useful life and lower depreciation in later years. Our Asset Tracking System determines the depreciation expense. The remaining life of an asset is divided by the Sum Of Years and then multiplied by the depreciating base.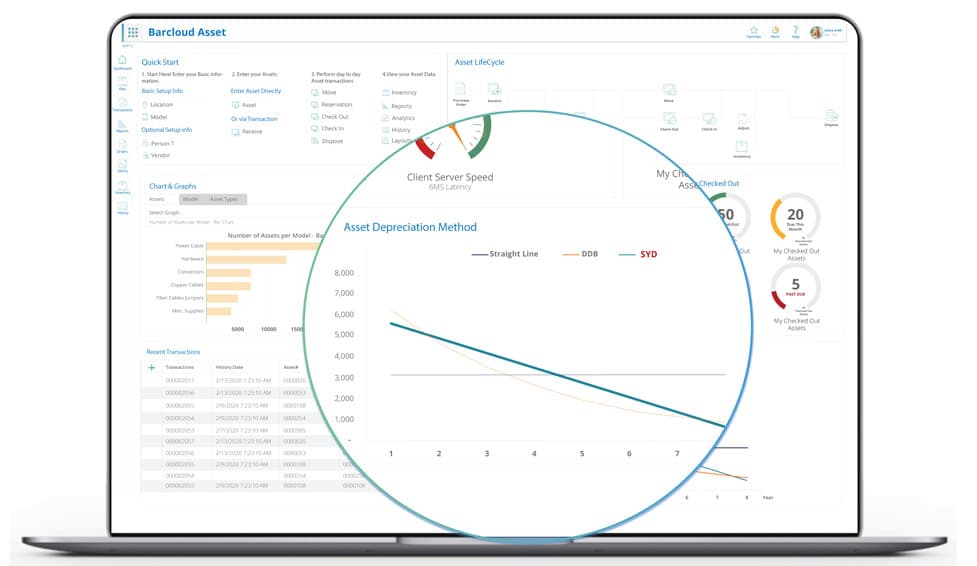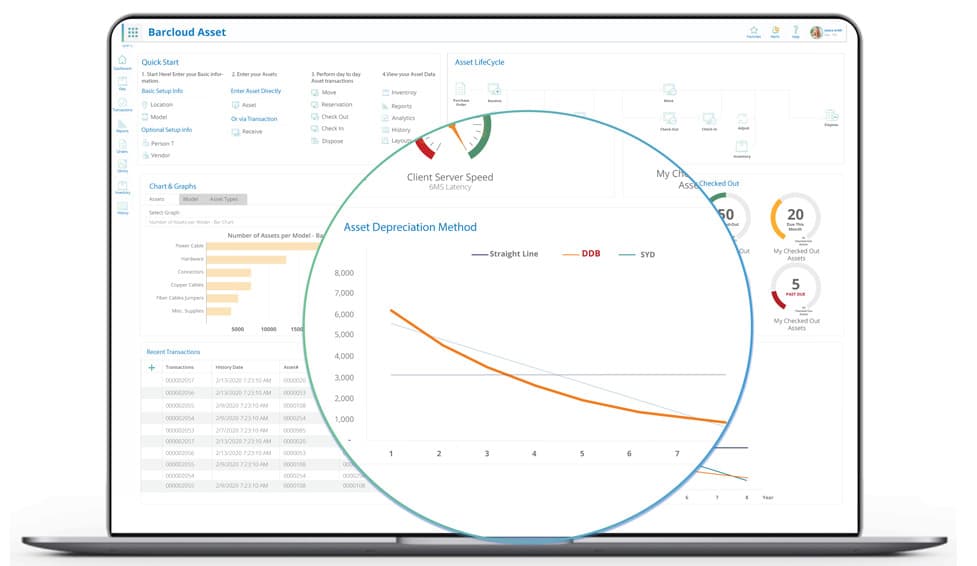 The Double Declining Method is ideal for assets whose primary usefulness is in the early years of life. Our Asset Tracking System multiples 2 times the estimated useful life, divided by 1, and then multiplies it by the book value which will equal the depreciation expense.