Asset Data Import
Asset Tracking Data Import just got easier with our Data Import Feature! Save time and streamline workflow by eliminating the tedious individual entry of Assets.
Watch & Learn how The Asset Tracking Data Import works
Watch and learn how the Data Import Feature makes Asset Tracking quick and easy.
Asset Import Feature Flexibility
Our Asset Tracking Data Import Feature offers enhanced flexibility and the option to import asset data into various models.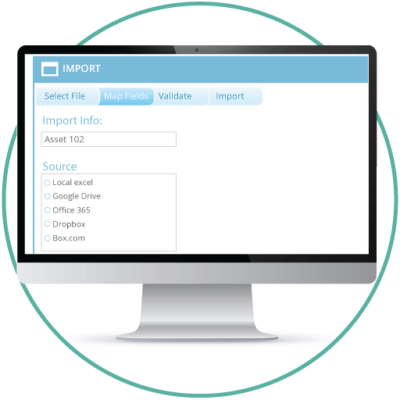 How Import Asset Data Works
ASAP Systems' Data Import Feature enables Asset Tracking System users to transfer Asset Data from programs like Excel or CSV anywhere, anytime using Google Drive, Office 365, Box.com, and Dropbox.
It's Time to Upgrade to a Complete Asset Tracking System