Inventory Report Recorded History
Look back in time and generate inventory historical reports.
Greater Control over Historical Inventory
Our already complete Inventory System is now even Better. Users have the ability to look back in time, compare inventory data and generate inventory reports to answer two questions:
What were my inventory levels on that date? How does it compare to either today or some other date
Watch & Discover how Inventory Report Recorded History Works
Watch and discover how the Historical Inventory Feature provides users the ability to:
Access the recorded inventory level data from a specific date in history
Compare inventory data between two dates
Generate inventory reports on historical inventory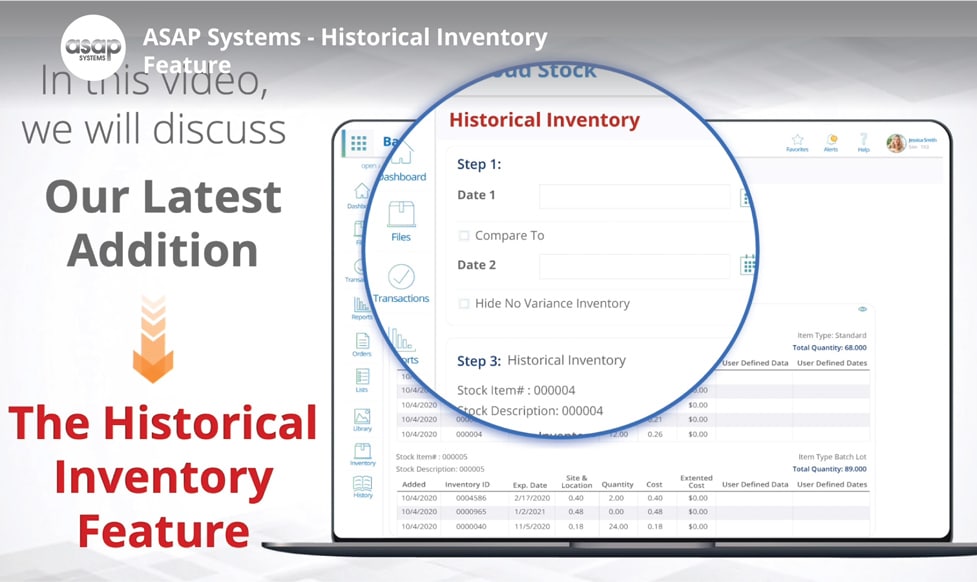 What Makes us Best In Class
We built it for everyone and not just the System Users
All Employee / Non System Users

View Only Users

Department Managers

Concurrent System Users

System Administrators

Generate Historical Inventory Reports
Learn More
Compare Between Two Dates
Learn More
Show/Hide Variances
Learn More
Learn More
Compare Data Between two Dates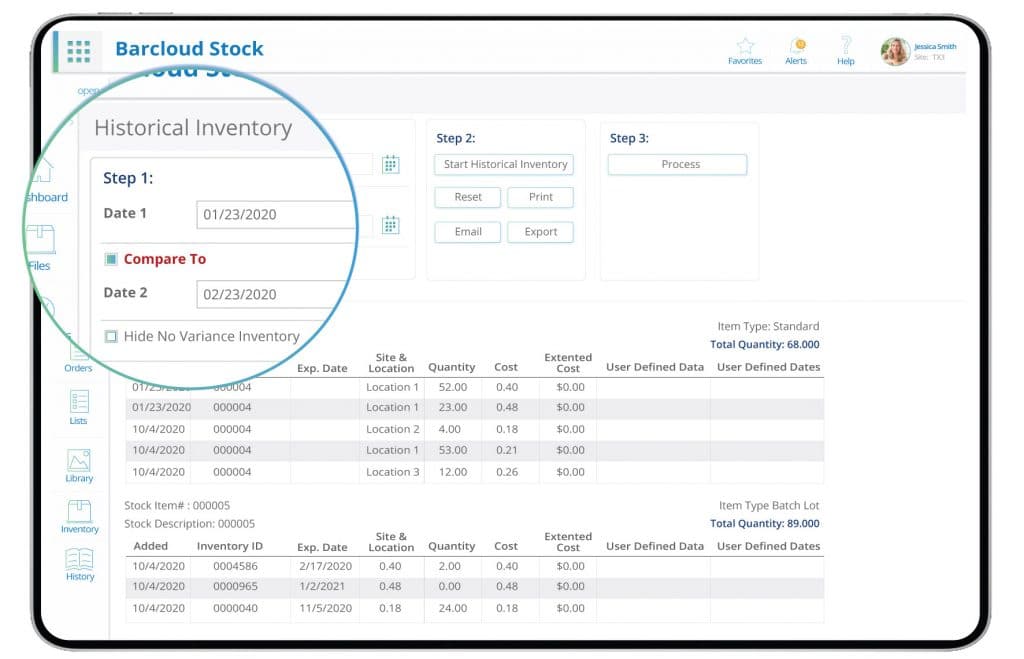 Users can compare inventory data between two different dates. Comparing the same recorded inventory item can show an increase or decrease of units for different dates.
Being able to quickly compare inventory data can be beneficial to see inventory trends and allows for more strategic decision making.
Show or Hide Inventory Items
Our Inventory System enables users the option to show or hide the Inventory items that showcase no variance in inventory. Further, they can print, export as a pdf, or email the inventory report.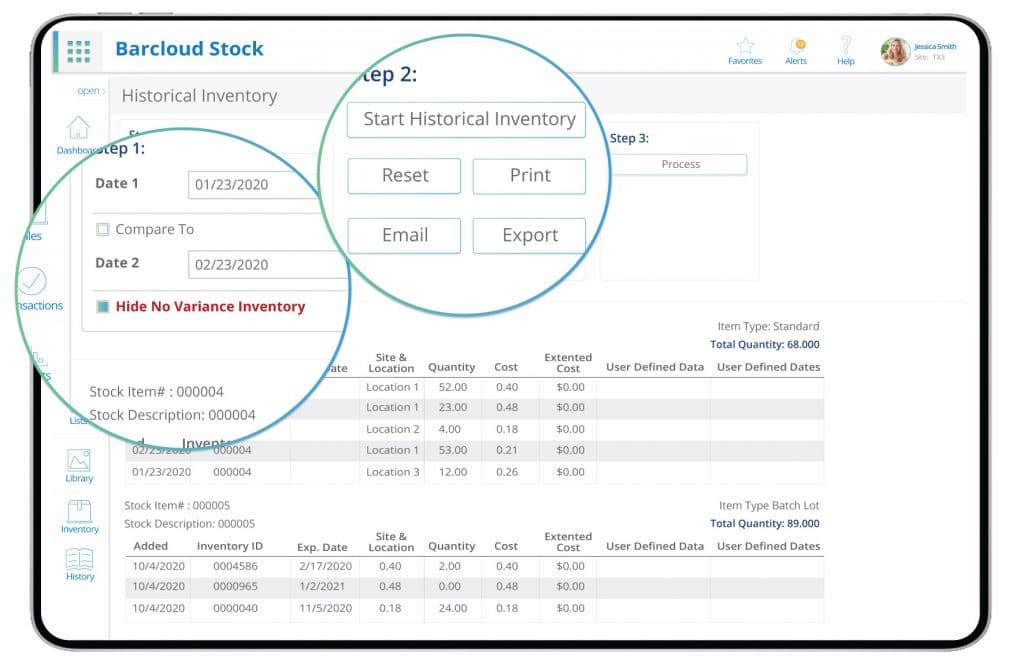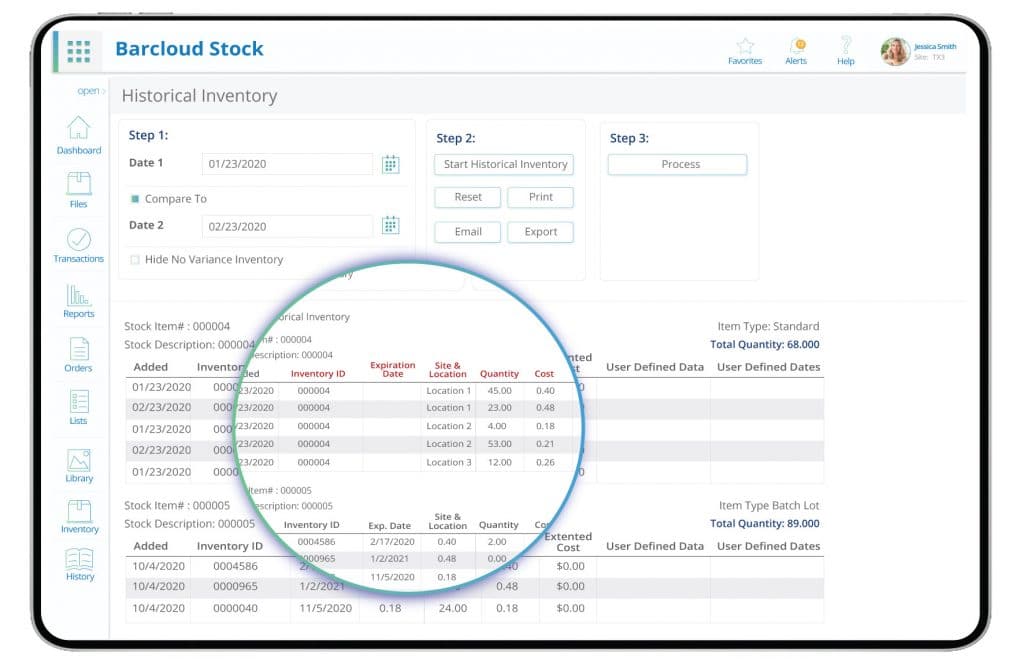 Inventory Report Recorded History enables Inventory System Users to access inventory data on a chosen date and then create reports from recorded inventory that include all the inventory related fields such as Description, Cost, Location, Expiration Date, and Quantity.