Introducing the Latest Release of Barcloud Pro App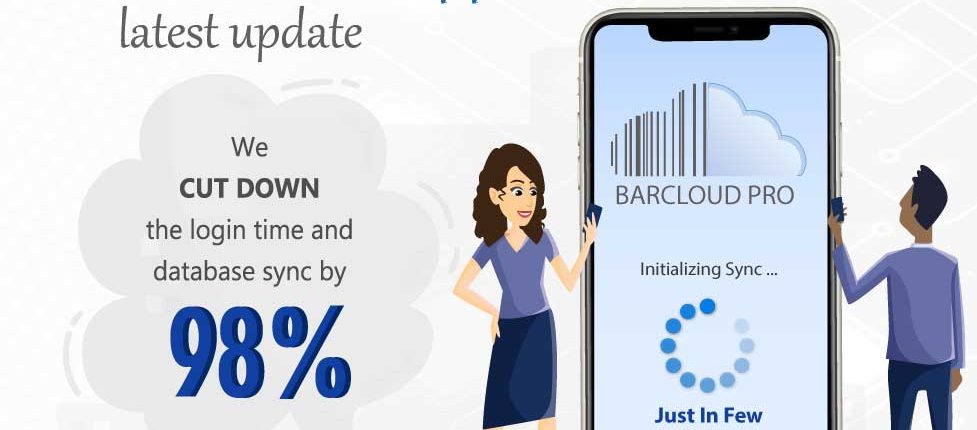 San Jose, California – February 26, 2020 
ASAP Systems, the market leader in Inventory System and Asset Tracking Solutions announces the latest update of its Mobile App, Barcloud PRO.  Compatible with our cloud-based solution, Barcloud PRO  is designed to increase efficiency when scanning inventory and assets out on the job site, in warehouses, stockrooms or just around your office space.
All good things must come to an end… and be replaced with something way better!
The update to the Barcloud PRO app is a big step in our efforts to enhance the user experience.  
With this update, we cut down the login time and database sync by 98%.  Yes, 98%.  
You wanted speed and performance? You got it.  What used to take minutes to do, now takes a few seconds.  If you are a customer with a few hundred records to hundreds of thousands, the auto-sync will take care of your records in the blink of an eye. 
"We are excited for this release for two reasons:
It meets our customers' growing appetite for big data especially during the synchronization process.

It adds more security layers for a greater peace of mind.
This ground-up rebuild of our online/offline sync engines will serve as the cornerstone as we build out new features and interfaces." said Hala Kmeid, President at ASAP Systems. 
Our best-in-class Inventory and Asset Tracking Solution is now made even better with the launch of our App update. 
Download the app today and let us know what you think.   
About ASAP Systems
Headquartered in San Jose, CA, ASAP Systems offers Inventory and Asset Tracking Solutions suitable for organizations of any kind and for a variety of industries from healthcare to military and many more.  Our highly-configurable and scalable barcode-based software is designed to provide maximum value today, tomorrow, and into the future.  Check out our website and book a 1-on-1 system demonstration today! https://www.asapsystems.com