The Best Method for Inventory System and Asset Tracking Software
Having a reliable barcode Inventory System or Asset Tracking solution is necessary to maintain smooth and efficient operations for any industry or organization. We designed our Inventory System and Asset Tracking Software to be powerful enough to handle all your inventory counts and asset data, modular to provide you with only the tools and features you need, and scalable to grow with your organization through future changes.
MODULAR FEATURES
100+ Advanced Features 100+ Base Features
BARCODE LABELS
You can even configure our QR code / barcode labels.
MOBILE APPLICATION
Our Mobile App allows you to perform daily transactions with iOS and Android devices.
BARCODE SCANNERS
A wide variety of Barcode Scanners
BARCODE PRINTING
Print Configurable Barcode Labels.
VIEW & REQUEST
Inventory Requisition Feature and My Work Assets for non-system Users to request items.
FULLY CONFIGURABLE SYSTEM
Our Inventory and Asset Tracking System is fully configurable from the ground up.
CLOUD BASED AND ON-PREMISE
We offer various hosting options that give you control over your security and data.
An Inventory & Asset Tracking System That Works
Our Inventory Requisition Feature is unique to our system. It allows all users to browse through and view all available inventory, then reserve and check out the items they need.
We offer various hosting options that give you control over your security and data. You can choose between 6 different cloud-based or on-premises options.
With dozens of advanced features and hundreds of configurations, we have a feature for almost any management challenge you or your organization might face.
Find The Best Inventory & Asset Tracking Software For You
Our industry-leading system is the only one out there that provides an All-In-One Barcode Inventory Solution as well as an Asset Tracking System. Regardless of your organization's industry, we have a variety of different sized systems and hosting options so you can manage all your items as thoroughly as possible. What separates us from the rest is we allow our users to modify and configure almost everything from the interface of the system, terminology, units of measurement for transactions, and even the specific way transactions work.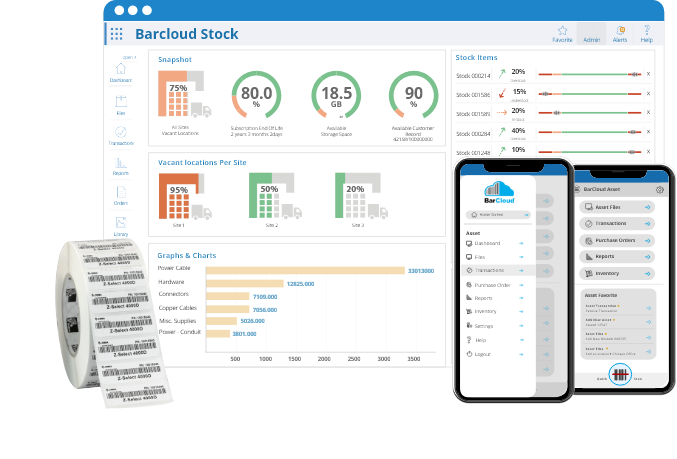 What Separates Us From Other Inventory & Asset Tracking Software?
Our Inventory Management Software and Asset Management Solution is fully configurable from the ground up, so you can decide how it works, looks, and who has access to certain features. By making it fully configurable to fit your preferences, we've ensured our software is scalable to grow with your organization through future changes, and in sum, powerful and easy enough to tackle any challenge thrown it's way. No matter what kind of stock you're managing, you can make the process as simple or as detailed as you want it to be.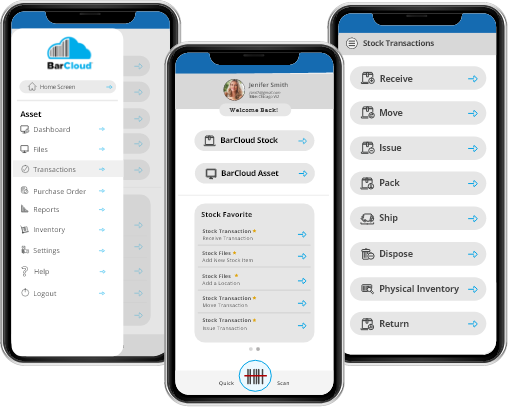 Inventory & Asset Tracking Mobile App
We provide an online and offline option to manage both Inventory and Assets without needing to purchase separate systems. We also include a Mobile App that allows you to use your own iOS and Android devices to perform any transactions that would traditionally be performed using special hardware.
Most systems require you to purchase hardware in addition to their Inventory control or Asset management solutions. Our Mobile application is included at no extra cost, and it allows you to manage your inventory and assets from anywhere with internet access. Additionally, when using our Cloud-based solution, you can use "Offline Mode" which allows you to use the app without the need for internet access and sync your data directly to the web app when it reconnects.
Our Best Inventory & Asset Tracking Features
An Inventory & Asset Tracking Solution For Businesses of Any Size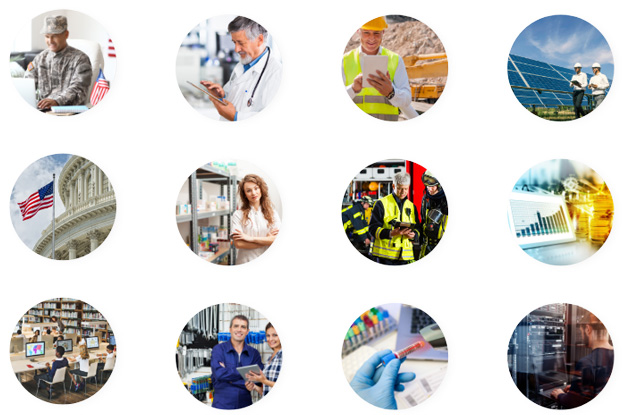 An Inventory & Asset Tracking Solution For Any Industry
Not only does our software work for any size business, but it is also compatible for any industry as well. We strive to help all industries no matter what inventory or asset tracking challenges they might face. Therefore, we designed our system to help everyone.
Not many Inventory System or Asset tracking providers can say that they can help every industry out there; this is just another unique trait that sets our system apart from others. If you're interested in learning more about the different types of industries that have implemented our software, feel free to navigate to our industries tab in the menu and please keep in mind that these are only a small handful of industries that we help.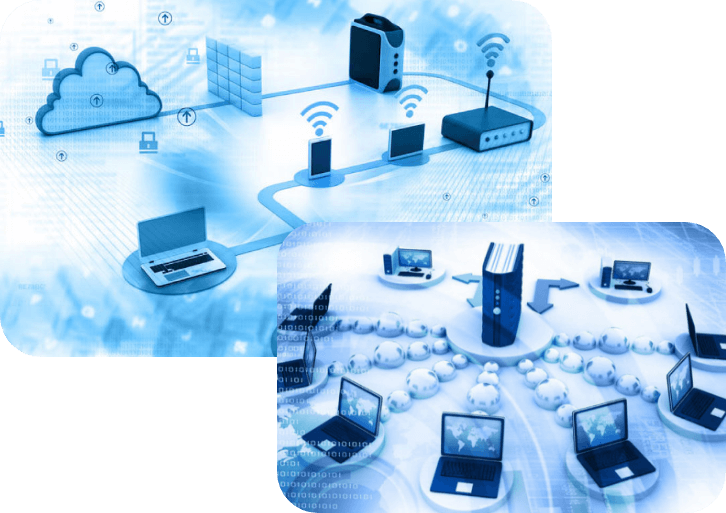 Cloud-Based or On-Premise?
Our system comes with a variety of hosting options that allow you to establish control over your security and server hosting to various degrees. Our cloud-based hosting options allow you to leave the server hosting to us, allowing you to save a lot of time and money on IT work. This allows you to also save space and money that would otherwise be dedicated to purchasing and maintaining the IT infrastructure required for an on-premise solution.
On-premise, on the other hand, allows you to take control of your tracking, making it so you can install whatever security and host your server however you want. This, of course, means work for your IT team, but for peace of mind it may be worth it. Of course, our cloud-based solution comes with a variety of security certifications, meaning that your tracking data will still be incredibly safe in our hands.