What We Do: Inventory System and Asset Tracking Solutions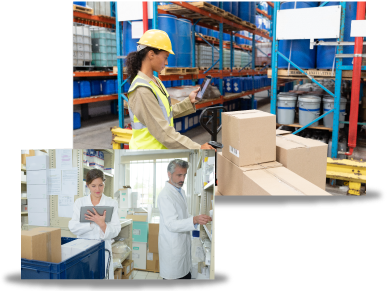 Our powerful Inventory System supports barcode technology for more accurate and effective data over your available inventory. Ensure that the right amount of stock is accessible at the right time. Gain complete inventory control in warehouses, stockrooms, supply rooms, work trucks, delivery vehicles, and more.
Our robust Asset Tracking System can be beneficial to mid-sized organizations as well as multiple facilities spread across the country. Perform accurate IT asset tracking, track maintenance, and report on data that matters. Manage all of your assets including IT equipment, furniture, tools, vehicles, documents, and any items needing to be tracked.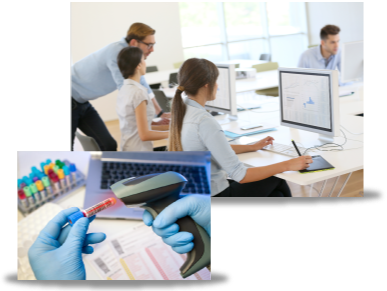 Eurofins Agroscience Services
I'm IT and Facilities Maintenance for this laboratory in Hercules. I deal with many local and remote vendors every day, all throughout the day. So far, I have not run across a better run, a better-staffed organization than ASAP Systems. It doesn't matter whether I email or use a telephone, the response is immediate and accurate, then handled promptly.
Questec Mechanical
ASAP Systems has provided us with great software. It is set up in a way that is easy to learn, but at the same time is very configurable. Their customer service and response time through all of our questions during the set up was amazing. They have been very helpful through this process and have worked with me to get the system set up in a way which best fits our needs. We are very happy with our decision to go with ASAP Systems.
Thiess Pty Ltd
ASAP Systems reduced the effort to populate and validate our asset tracking system by representing a better bottom line to the overall organization. It was easy to use and saved us time and money by eliminating misplaced and lost items, and had immediate access to the location of all of our assets. We look forward to growing with ASAP Systems.
Servpro of Penn-Del
I am extremely pleased with the customer service I received from the staff at ASAP Systems. They were very accommodating in my due diligence process, and in answering and being patient with my questions.
Status Pros
Our clients have high expectations with regards to software solutions. ASAP Systems stands alone with regard to customer service, innovation, and ease of deployment. The platform provides agility for logistics and customizations out of the box. An inventory system and asset tracking solution that finally gets it right.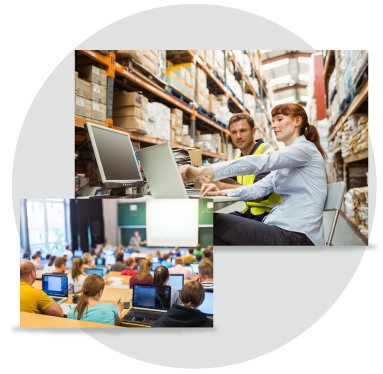 Unmatched Experience and Expertise
Discover how our complete and highly configurable Inventory System and Asset Tracking Solution, allow you to increase visibility over locations and quantities of inventory and assets using barcode technology and mobile devices. Learn more about how our best in class Barcode Inventory System and Asset Tracking Solution can save you valuable time and money.
Popular Inventory And Asset Tracking Features
Kitting
Enables to accurately track order fulfillment and assembly process, where separate but related components are combined as a set to make a single SKU or unit.

Shopping Cart
Enables organizational employees to log into the Shopping Cart and browse available inventory in their own warehouses/stockrooms.

Min/Max Quantities
Empowers setting optimal Minimum /Maximum inventory levels to improve inventory turnover, reduce stockouts.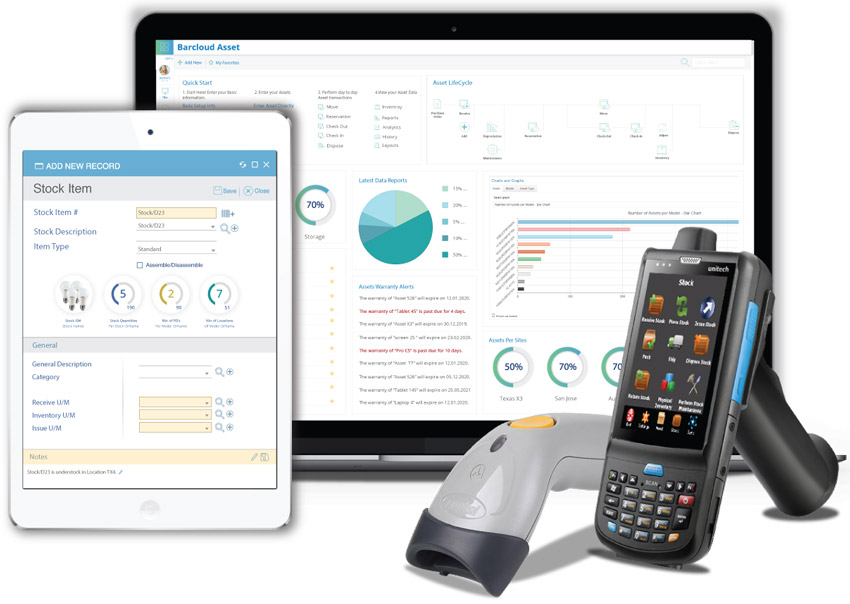 Check-Out/Check-In
Enables you to decrease equipment loss, write-offs and purchasing costs by instantly logging essential equipment transaction data in one central location.

Asset Depreciation
Assists in better tracking of the organization's fixed asset depreciation ensuring more accurate bookkeeping.

Maintenance Tracking
Ensures every Asset item is accounted for, properly maintained, and replaced when needed.
Popular Industries That We Serve