Inventory Security Feature
Add a layer of security with our Inventory Advanced Security Feature
Total Control of User Access
ASAP Systems' Barcode Tracking Inventory System Offers the ability to assign multiple groupings, administrators to have total control to grant users the necessary level of access for secure and effective inventory management. System users have the ability to create and control security groups, designate functional roles, restricted access, and capabilities within the Inventory Security Feature.
Configurable Security
ASAP Systems' Inventory Security Feature offers unlimited control by defining restricted access levels for security groups and limited access for specific users.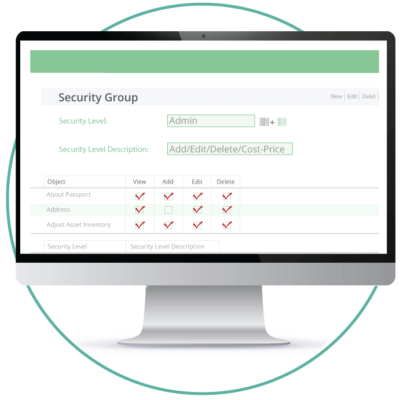 Structured System Access
Assign users to different access levels by simply clicking the checkboxes in the system configuration area. User levels include admin, standard, accounting, view-only, and reservation-only. For example, at any point in time, an admin user can grant the ability to view, add, edit, and delete specific data fields in the systems. The feature helps you create an inventory management or asset tracking ecosystem specific to your organizational security needs.
Inventory Admin Control Options
Assign one or more security groups to users
Form-level control such as view-add-edit-delete records
Unlimited security level control and granularity
Transaction-level control for groups or users
Field-level control such as view-edit data fields
Request a more in-depth Demonstration now !