Inventory forecast Feature
Gain powerful insights on future Inventory Data based on historical data
Inventory Forecast Feature
The Inventory Forecast Feature offers users predictions or estimations for future periods based on historical inventory data. Our Forecasting Inventory Feature involves monitoring present and past inventory to understand the future. Our robust Inventory System, using a scientific approach, considers the received Inventory or issued Inventory in previous months in order to present the forecasted data.
Inventory Forecast Feature - Video
Learn about our top rated Barcode-based Inventory System's Inventory Forecast Feature. Watch how our robust system can assist in enhancing the inventory replenishment process. 
Features of our Inventory Forecast
Forecasted Report Capabilities
System users can either choose one of the system's generated forecast reports or simply create a new report that will fit organizational needs. In addition, users can favorite their forecasted report for easier access.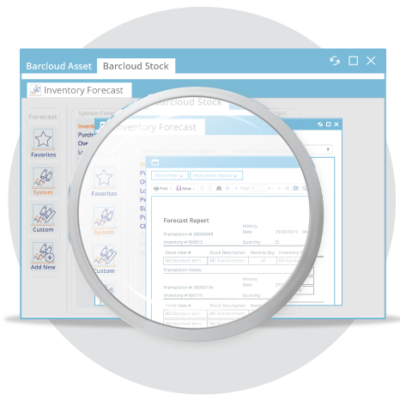 Creating a new configurable Forecast Report only takes 3 easy steps.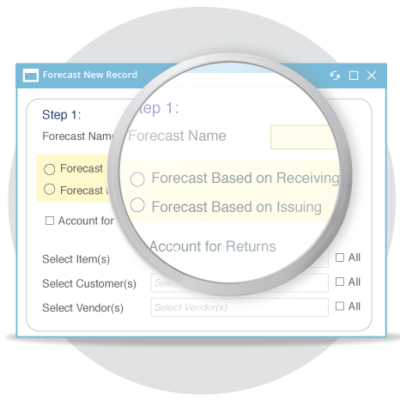 Step One Includes:
Naming the Forecasted Report

Choose to forecast based on the Received Inventory or Issued Inventory

Determine Inventory items

Forecast based on the Received Inventory, select Vendors

Forecast based on the Issued Inventory, select Customers

Forecast based on the Issued Inventory, choose to consider the returned Inventory items
Step Two Includes:
Determining

intervening time (Monthly), and the interval value

Designating Forecast start date, or select the next possible date chosen by the system 

Choosing the Forecasting method (Moving average)

Defining the overage or shrinkage percentage value, if you wish to add or subtract from the forecasted value

Choosing the replenishment percentage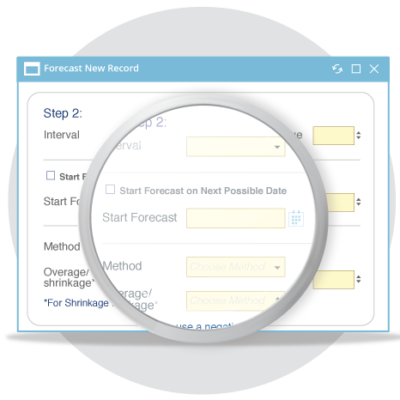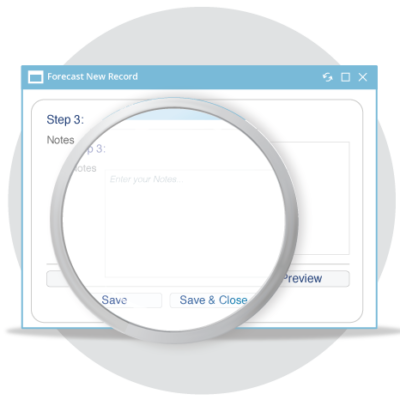 Step Three Includes:
Adding notes to the report

Save, Save and Close and the ability the preview the Forecasted Report
Ready to make your life easier? Give us a try!