Complete Inventory and Asset Solution for the Sports Industry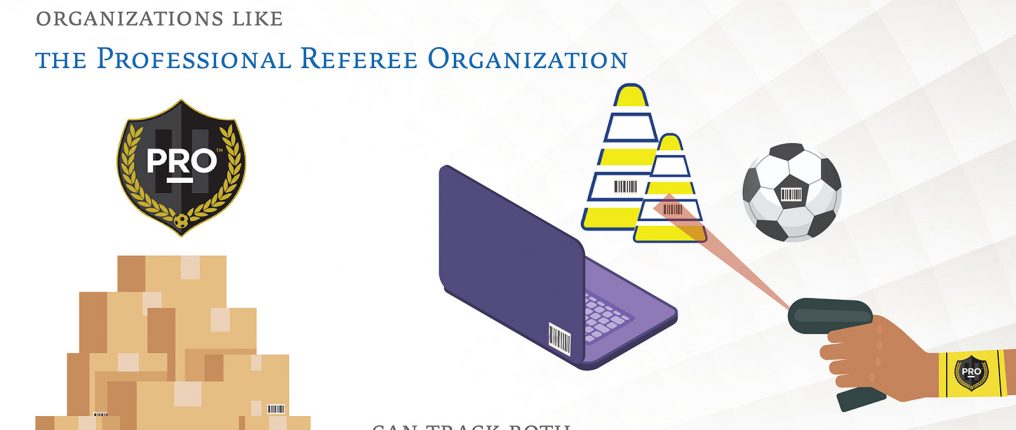 As a major player in the Professional Sports industry, the Professional Referee Organization (PRO) is responsible for managing the top referees for the men's and women's soccer leagues throughout the United States and Canada. PRO went to four different companies and ASAP Systems proved to be the best solution for keeping track of their inventory and assets. They claimed that our, "moderate price point, training support, and crossover features allowed [their] company to proceed with BarCloud over its competitors". 
With a myriad of staff and employees and over 250 Inventory and Asset items, keeping track of everything can be a hassle. PRO utilizes our Inventory and Asset Tracking System to: 
Ensure that every employee has the proper soccer equipment that they need

Effortlessly track barcoded items spread across many locations in U.S. and Canada

Allow for replacement and easy distribution of sports equipment and wearables

Track which items are sent to the vendor for maintenance or repair
The Professional Referee Organization needed our cloud-based tracking software to assign clear accountability, assist in budgetary planning, and allow for easy transfer of stock items and assets. Not to mention, they needed a highly configurable system to handle their comprehensive customer list, warranty information from multiple vendors, and expensive equipment that is distributed throughout the United States and Canada.
Stay tuned for more cutting edge technology and benefits from ASAP Systems and its unrivaled Inventory Tracking System.
About ASAP Systems
We are ASAP Systems, a market leader in Inventory System and Asset Tracking Solutions that uses Barcode technology with mobile Barcode scanners, smartphones, and tablets. We help improve profitability by eliminating manual data entry, paper files, and forms and by automating record keeping. With our powerful System, businesses know 24/7 how and where Assets and Inventory are received, stored, used, and disposed of in the warehouse, field, and/or in the office. We have offices in California (headquarters) and Chicago.