Inventory System and Asset Tracking for a Cybersecurity Company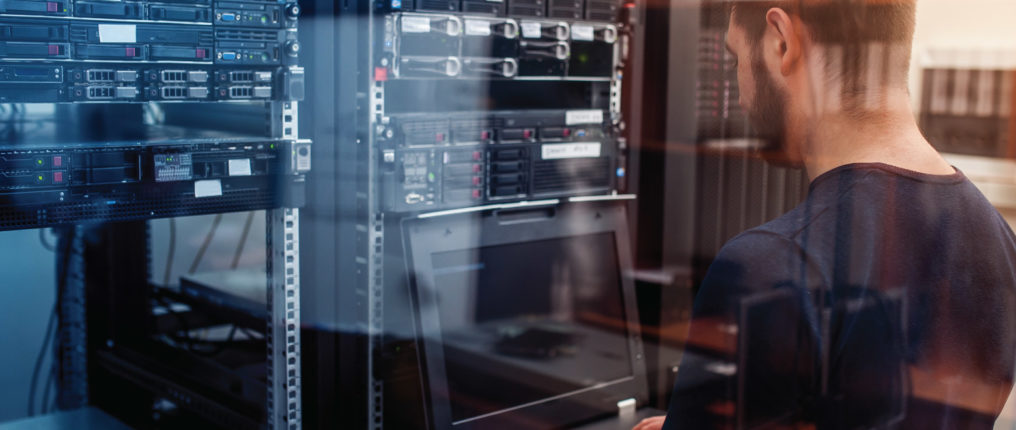 QRYPT, INC.
Qrypt Inc. is an industry leader in data-security that has developed the only cryptographic solution capable of securing information indefinitely with mathematical proof as evidence. With a hand-selected team of seasoned leaders in engineering, physics, and cryptography to build Qrypt's patented solution, their mission is to become the world's security standard for the quantum age and beyond.
THE CHALLENGE
With continued growth, Qrypt was challenged with how to manage an increased number of high-value assets including desktop computers, laptops, printers televisions, electronics testing equipment, portable media devices, and phones. The security company also wanted to eliminate the use of outdated manual spreadsheets.  Qrypt representative Austin Bradley, continues, "Additionally, we wanted the ability to quickly scan items during monthly inventories using handheld scanners." The ability to quickly and accurately track inventory was an essential need for the company.
IMPLEMENTATION
Complete with handheld barcode scanners, our competitively priced, Inventory System and Asset Tracking Solutions with barcodes was the perfect solution for Qrypt. Our user-friendly system enabled the department to effectively manage all their assets and efficiently track inventory.  Beyond the complete Asset Tracking and Inventory System, ASAP System's customer support and training played a critical role in the implementation of the system. Austin explains, "Although the software is a bit complex, the training helped reduce the learning curve and our employees felt comfortable with the software within a few times of using it."
TANGIBLE BENEFITS
With its intuitive features, including Check out/Check-in, tracking throughout multiple locations, and the ability to receive standard, serialized and serialized with quantity Inventory items, our Asset Tracking and Inventory System has helped the security company save time and money. Austin adds, "Being able to do the monthly inventories with a handheld scanner reduces the time per item from (up to) a minute to a second."  By streamlining inventory processes and eliminating manual spreadsheets, our Barcode-based system has saved an estimated 1,000 minutes of monthly manpower and an estimated $8,000 in yearly wages.  In addition to time saving and monetary benefits, our Tracking System has helped position Qrypt to attain valuable certifications and approvals. "We are in the process of ISO9001 certification. ASAP Systems Inventory System is helping us fulfill the essential asset management portion of the quality management requirements."
CONCLUSION
By helping to reduce their bottom line and securing their future with effective Asset tracking and Inventory processes, our Barcode-Based Asset and Inventory System was the best option to address the needs of Qrypt. ASAP Systems' best in class Inventory System and Asset Tracking Solutions were the perfect fit to help empower Qrypt Inc. with continued growth and success.