Asset Tracking Solutions – Manage Your Assets Quickly and Easily
Our Asset Management System is highly configurable and user-friendly. It combines desktop software, barcode scanners, barcode labels, and mobile devices for both long-term and short-term fixed asset tracking, all under one software license. Regardless of the organization, we can help you manage your asset lifecycle, from acquisition to retirement.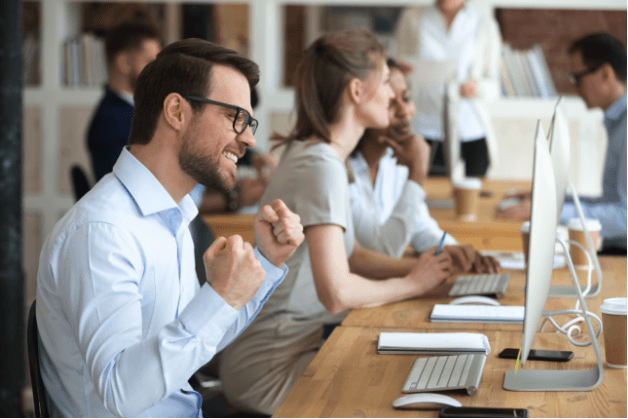 Asset Tracking Software - Video
From our experience of 30 years in the industry, we know first-hand the benefits of asset tracking done right. Our most reliable and widely used Asset Tracking Solution is the perfect fit for you. Our video will demonstrate more about our #1 Asset Tracking Software, including its features and benefits. Adopting it guarantees increased growth and decreased costs for any organization.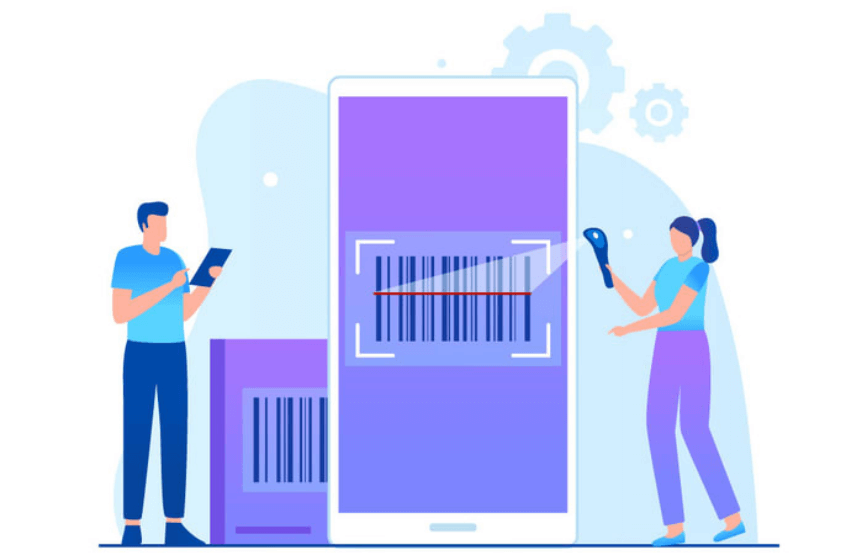 Making it a Breeze for Fixed Asset Tracking
Using barcodes to provide your fixed assets with a unique identifier is incredibly easy and important. Barcodes help ensure that assets can be effortlessly located and identified at a moment's notice. What's more, our configurable barcodes can be easily printed at the office or purchased pre-printed.
Fully Configurable
Our system is fully configurable so any user can modify the interface to maximize effectiveness for asset tracking. Configurability is one of our biggest strengths compared to other companies. Having a fully configurable system gives us the ability to help any type of business and adapt to their changing needs.
Gain Visibility
A good asset software solution helps you always stay on top of your assets. It also helps make sure you always know where your assets are, when their warranties or contracts expire, and their state of repair. This is highly valuable for computer systems administrators. It also assists information technology professionals who oversee software assets.
Unique Features
Take advantage of the top-to-bottom configuration options within our asset tracking system. We stay one step ahead of our competitors thanks to our ability to tailor every aspect of our system. They allow our wide array of features to be configured to meet the exact needs of any workplace.
What Makes us Best In Class
We built it for everyone and not just the System Users
All Employee Non System Users
Asset Reports/ Data Grids
My work Assets/ Unique interface
Asset Tracking Daily Transactions
Popular Asset Tracking Features
Check-Out/Check-In
This allows users to reserve and check-out assets. Users can also set up check-in due dates to ensure your assets never go missing.
Maintenance Tracking
A good CMMS software needs reliable maintenance tracking. This feature allows users to check recurring maintenance dates and schedule new maintenance through our Fixed Asset Tracking Solution.
Asset Tracking Alerts Options
This feature sets up and configures the system to alert users of their assets' activities in real time. It provides alerts for check out due dates, reservations, scheduled maintenance, maintenance contract end dates, and warranty end dates.
Asset Reports
Create configurable reports that contain necessary information in the format most digestible for staff.
Audit Trail
Keep track of every transaction performed as well as the location and maintenance history of every one of your assets. This provides network administrators with an essential tool for maintaining expensive investments such as operating systems.
Signature Capture
In order to keep users accountable for daily transactions, the system administrator can require an electronic signature field to be signed after each transaction. This feature streamlines the Asset management process to ensure that only designated employees authorize transactions.
My Work Assets
This is our most popular feature add-on for our clientele. My Work Assets does just what the name says, helping you manage work assets. You can scan and view the assets in your possession, giving you visibility on which are missing or misplaced. You can also get reports related to the items you scanned. The ability to easily see which assets are accounted for helps make us the ideal fixed asset management software.
Manage Your Assets on the Go with the Mobile App
Our system can also be accessed through our mobile app, giving users total access and control from anywhere. Compatible with both iOS and Android devices, you can find this mobile on the Apple App Store and Google Play Store. We think that an asset tracking mobile app is vital to ensure that you can access asset data in a quick, simple, and straightforward manner.