Serial Number Inventory Management
Serialized Inventory refers to any items that can be controlled via a unique serial number. Serial numbers are especially useful in inventory management, as individual serialized numbers can be used by all manner of businesses and supply chains. With our Advanced Inventory System, you can assign unique numbers to manage items that might be expensive or fragile. For instance, medical devices. This applies to our Barcode Inventory System as well. The generated number will help tether your most important or unique inventory to your organization, even after they leave your facilities.
How Serialized Inventory is Used
There are some items like machinery parts, engines, AC units and more, that need to be monitored even after it reaches your customer. This is another scenario where a serial number is useful. That way if something is defective, you can easily trace those items and recall them. All you have to do to create a Serialized Inventory Item is select "Serial" in the system. The serial number is assigned to the item, no matter where it goes.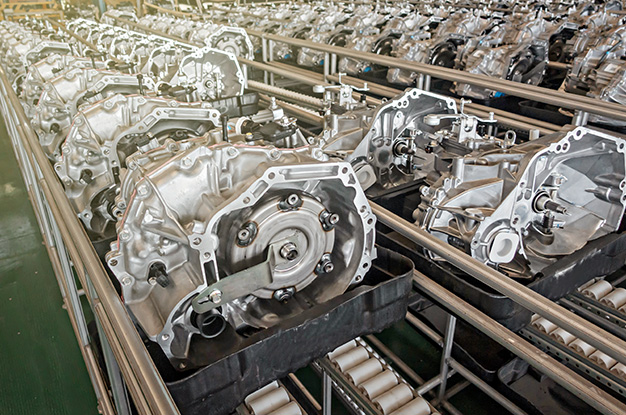 Why Use Serial Numbers to Manage Inventory?
Often, the most important data in your management system is the quantity of your inventory. But this approach is not helpful when it comes to items that are delicate, expensive, or have strict regulation restrictions. Inventory like cell phones, laptops, and cars are great examples of items that require unique markers to control them. In addition, inventory such as jewelry, firearms, and smartphones require serialized inventory tracking by law. With the use of unique identifiers, you can decide on a case-by-case basis which of your unique inventory needs this and ensure you have the advanced tools to manage any type of items safely and lawfully.
Benefits of Serialized Inventory
Easy Recalls
Easily track down your items and recall them with lot-traceability
End to End Tracking
Manage inventory from the moment you receive an item to when you dispose of it
Specific Tracking
With Serial Numbers, you can control each inventory item on its own
Serialized Inventory Tracking Mobile App
Innovate your inventory management through the use of our Mobile App. Available for iOS and Android devices, the Mobile app allows you to control serialized items wherever they go while you're on the go.
Examples of Serialized Inventory
AC Units
Water Heaters
Airplane Parts
Engine Parts