ASAP Systems Asset Tracking Software Helps Seminary School in NYC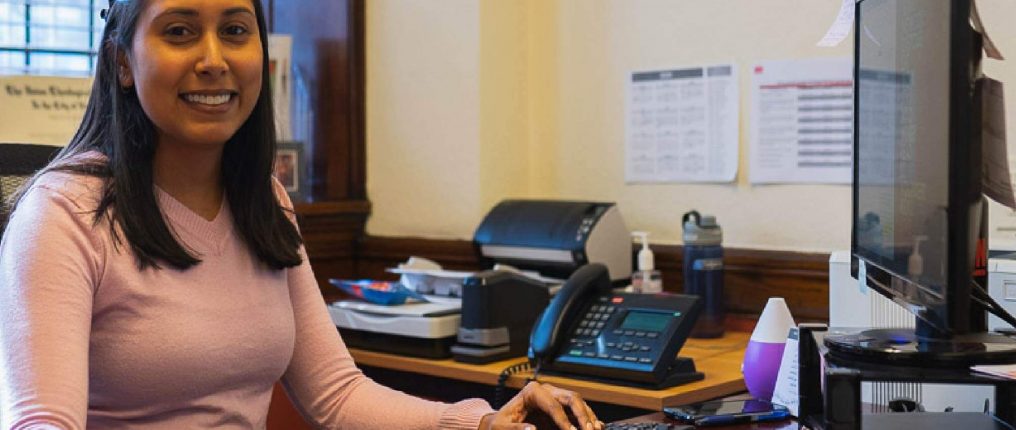 UNION THEOLOGICAL SEMINARY – UTS
Union Theological Seminary (UTS) is a non-denominational Christian seminary in Manhattan, New York City. Founded in 1836, UTS is the oldest independent seminary in the United States and serves as the birthplace of the Black theology, womanist theology, and other theological movements.
CHALLENGE
Union Theological Seminary (UTS) recently renovated one of their dorm buildings, Hastings Hall. With this new building came all new furniture, IT equipment, and building mechanicals. UTS knew they needed a barcode-based software that could handle their new and highly-valuable assets. In addition, the software needed to be fully configurable to fit their needs and expandable for growth as needed, such as for other buildings on campus.
IMPLEMENTATION
After an exhaustive online search, Union Theological Seminary was impressed by our price point, configurability, and training offerings. UTS chose our cloud-based Asset-Tracking solution, Barcloud, to get to tracking of their new and important assets in Hastings Hall.
All assets from appliances to furniture need barcode tags for easy implementation into our system. The office manager in the Facilities Department at UTS employs 2-3 students to help with the barcode tagging and scanning via our Mobile App. Now the data collection and record retention process is made much easier with Barcloud.
TANGIBLE BENEFITS
ASAP Systems Asset Tracking System helped UTS streamline processes for greater efficiency and accuracy, especially as they are taking care of important assets for their new dorm building. In addition, we are so excited to continue to help UTS track more and more items in the future with our fully-configurable software.
"We would plan to expand the platform's use and use it in other areas of the building on existing items and as we obtain new items."
CONCLUSION
Our Barcode-Based Asset Tracking Solution proved to be the best solution for Union Theological Seminary. For both the present and the future, our Barcloud software will help UTS manage their important assets for new buildings and classrooms so valuable resources, like time, can be optimized elsewhere.